The Gray Lab – A Case Study in Fulfilling a Need
04/05/2022
1351
0

This post is also available in:




Some people are simply fabulous at spotting a need and fulfilling it. So we are very excited to introduce you to a SimplyBook.me client who has built a business to service the needs of their community. Moreover, they use SimplyBook.me to make the business almost self-sufficient. So we are thrilled to present a case study on The Gray Lab by Bryon Neal Daniels and Kimmy Neal.
What is The Gray Lab?
The Gray Lab is a collection of beautiful, creative spaces at the heart of Downtown Salem, Oregon. They offer a 1,100 sqft natural light photography studio with tall ceilings, large windows, all the beautiful light you could ask for, and several props that change regularly. A gorgeous co-working space, offering sit-stand desks, sofas, wifi, and a kitchen (loaded with snacks). And finally, a conference room that's almost guaranteed to impress clients and keep your team productive.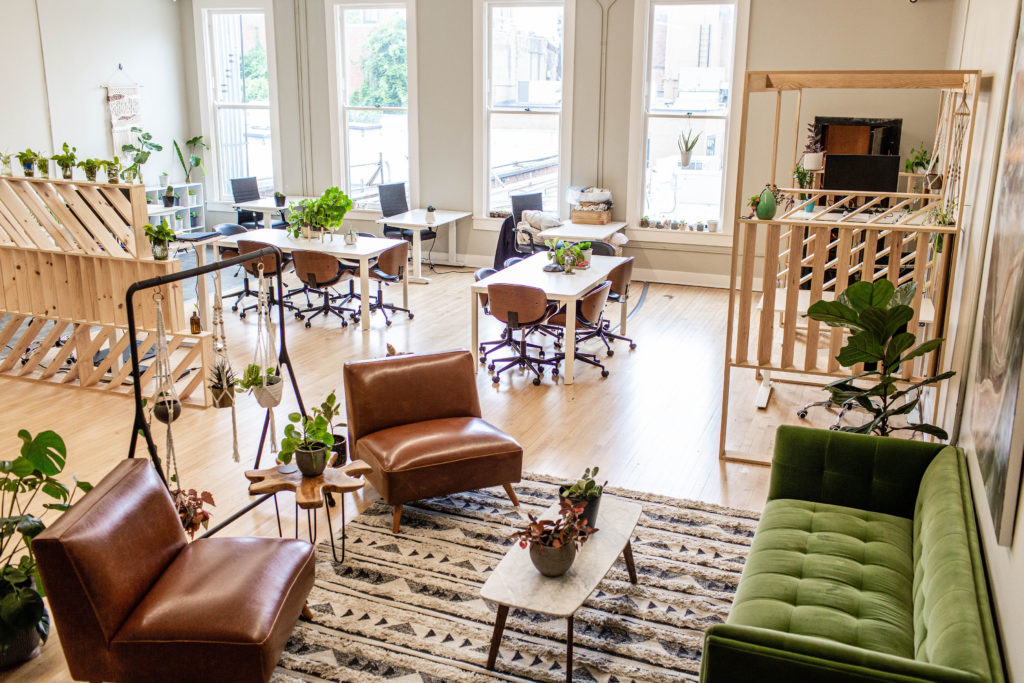 How Did it Start?
Unlike Portland, almost an hour's drive away, Salem had nothing to provide photographers with a studio or remote workers with co-working space. With a background in photography and video, Bryon admits to sneaking into a vacant building to use the space as a studio. With its high ceilings and natural light, it was an ideal location.
The original Gray Lab location in Salem includes a photography studio with regularly increasing and changing props, a co-working space, and a conference room.
The success and popularity lead to the second location, Corvallis, a photography studio.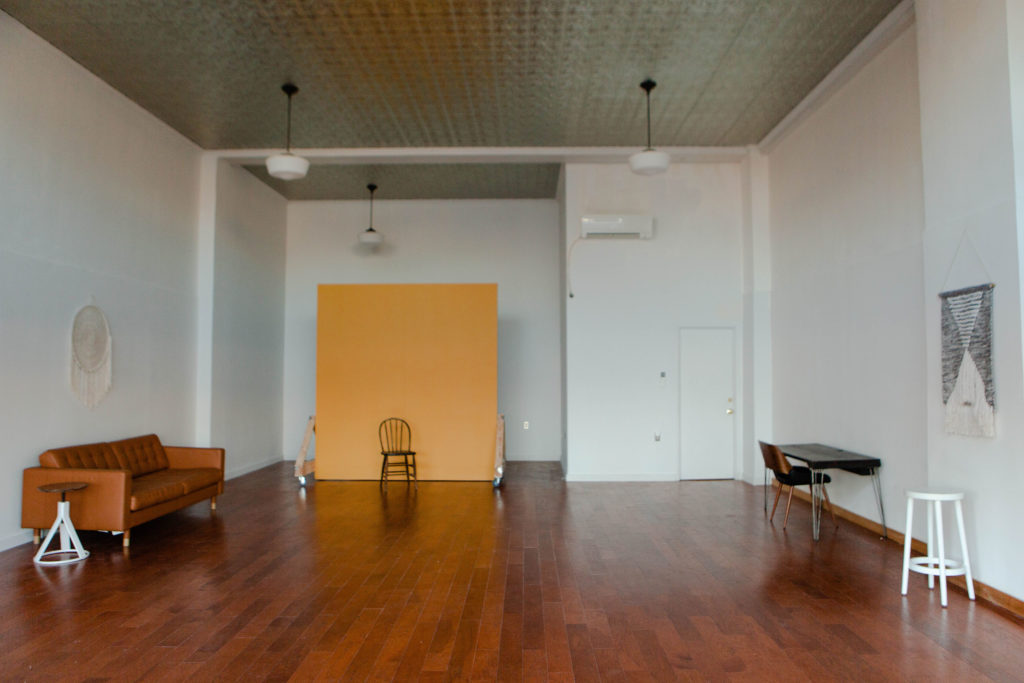 Overcoming Challenges
While The Gray Lab is pioneering the co-working space in Salem, with few local competitors and none who can match their extensive area and offerings, there are still some distinct challenges they have had to overcome.
The obvious one was Covid. The necessity to close for two months and a significant number of cancellations really made a dent in their incoming revenues. While issuing a sizable number of cash refunds, they have tried to encourage booking credits in the form of gift certificates for future use. While this mitigates the outflow of cash revenues, it does cut down near future payments.
There is an increasing trend of working remotely. While many businesses either can't accommodate their staff under the restrictions or are changing their business models to allow more remote working, it is on the increase. However, when businesses start demanding their staff go back to the office or change the rules on remote working, the co-working space business is a little unstable.
Thankfully, the photography studio still has many loyal users. As most photographers are self-employed, it is an affordable alternative to having their own studio space.
The Gray Lab is currently overcoming the underutilisation of its co-working and conference spaces and fluctuating membership holders.
Maybe with the great resignation and people starting their businesses, it could be a significant step forward for them.
The Interview – with Bryon Neal Daniels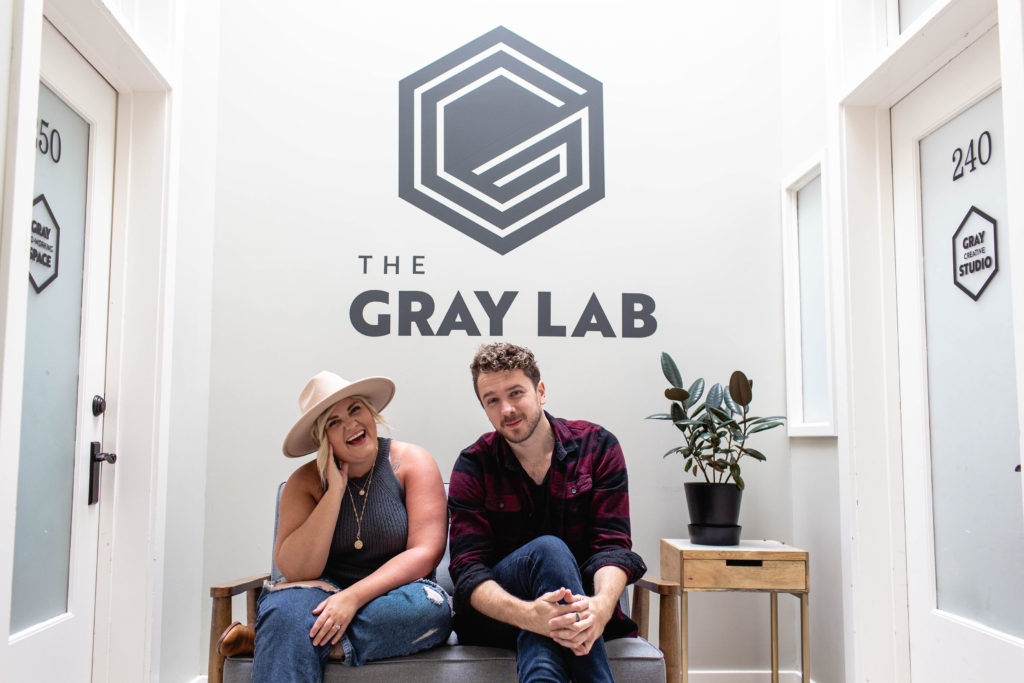 The Gray Lab Beginnings
Q. Did you open two locations immediately, or did you start with one and expand?
A. We started with one. Our background is in photography and videography, and there was nowhere available to us. We would sneak into a vacant building with great light and used that as a studio.
Q. Do you have people working in reception, or do all the bookings go through the website?
A. Everything goes through the website. We send all booking details, door codes and everything else anyone needs.
Q. What is your target group in terms of potential clients?
A. Initially, our target was photographers – for the studio. However, we also wanted the co-working space to be welcoming for the photographers and attract different groups. That's why there is a variety of seating and working areas appealing to various people and their preferred working space.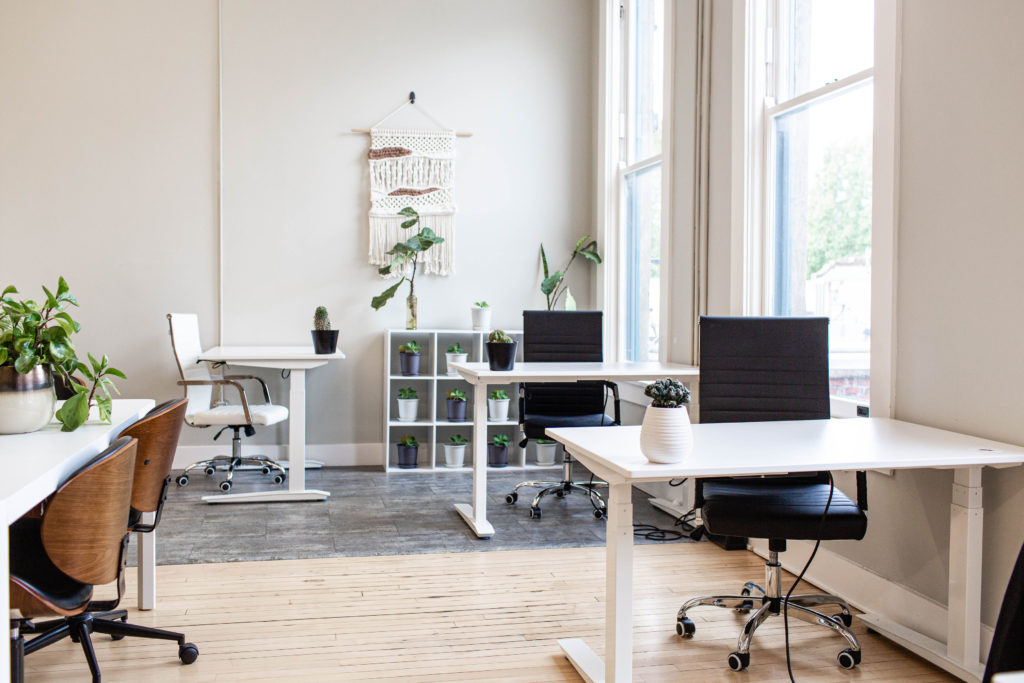 Q. How do you market your business? Do you get new clients via word of mouth or advertising?
A. Most of our marketing is primarily over social media, but we use Google Business too. Instagram gets a lot of traction for the photo studio because of the large number of visuals that our clients post there.
At the same time, we get a lot of bookings from Facebook, and people find us through our Google Business profile.
Using a Booking System
Q. When did you realise you wanted to accept bookings via your website?
A. The Gray Lab was only meant to be a side gig – part-time. We needed it to be self-sufficient. Initially, we pursued a photography business. However, while Kimmy continues with photography and marketing, I have started a new business venture with coffee and plants and a different business partner.
We wanted to be hands-off, saving time and money for the partners.
Q. When you started to explore booking systems, how did you go about that? Did you use any system before you started using SimplyBook.me?
A. Initially, we worked with a web designer to create a website for the Gray Lab, and we used Skedda for the bookings.
I believe the reason for us moving away from Skedda was the customisation features. We were moving away from relying on our website and liked the idea that SimplyBook.me could function as our primary landing page.
Q. How did you find SimplyBook.me?
A. Actually, we were referred by someone else. We had never heard of SimplyBook.me before. While we still have a website, the Book Now button goes to the SimplyBook.me page, and we usually direct all new clients to the Booking website.
Q. Did you find it easy to implement at the time?
A. Actually, it was quite tricky. Not because it was complicated, but because there are so many customisations to choose from, and it was working out which ones would benefit us most.
Q. Do you use the admin app?
A. Yes, we use the admin app all the time. We would like to see the ability to issue gift cards from the app. That would make life so much easier for us.
Q. Do you get a lot of repeated clientele?
A. We do have a lot of recurring customers, but we haven't used the client app at all. We usually attract more recurring clients with email campaigns, and we like to promote the membership option with its added benefits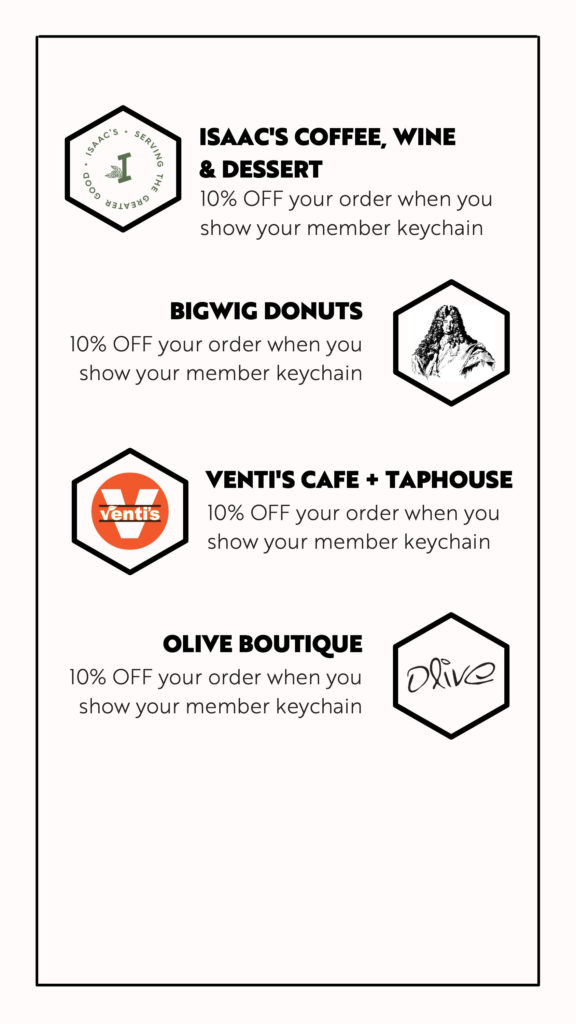 Q. What do you like the most about it?
A. We love the overall design of the website. The UX themes available are modern and minimalist, with an easy flow. Most of our clients are great with how easy it is to use.
Q. What do you like the least about it?
A. The one problem is that clients are going through the booking process, but they have missed the actual payment part. It's almost as if they think they have booked before paying….?
Q. Are there any features that you wish we had?
A. I'd really like it if we could add more pages* to the website with more information about what we offer – we've recently started offering workshops.
*We suggested he might find what he was looking for with the custom pages feature, and he recently confirmed it was exactly what they needed.
Q. Have you used our customer support?
I haven't used customer support, but my business partner, Kimmy, did, and she found them extremely helpful.
Q. What about the Help centre, blog and video tutorials? Do you find them helpful?
I've only recently looked at the video tutorials, and they are very helpful. I looked them up because we recently added the classes feature and a couple of others. It was useful to have the tutorial to help us through the implementation.
Q. Would you recommend the system to your friends?
A. Definitely!
Advice for Budding Entrepreneurs
Q. Bryon, you seem to be an entrepreneur at heart, any advice you can give young entrepreneurs out there?
"People are TRYING to be entrepreneurs, but trying to keep their day job. It's best to go all in.

If you are doing a 9-5, you can't build a thriving business with half effort."

Bryon Neal Daniels – The Gray Lab