Black Friday is just around the corner and end-of-the-year buyers are scoping out the landscape of deals and promotions. This means it is time to dress up your brand for the holiday season.
Yes, shopping rampage will be real and buyers will need just a little push, but they must know about and recognize the value of your offers. In other words, the profit is not just there for the taking because the level of competition and marketing noise will be off-the-charts. Therefore, to boost sales, many businesses will engage in pre-planning and champion innovative and cost-effective marketing strategies.
The basic idea is simple. You come up with the right offer, at the right price, and do it at precisely the right moment. This is the winning formula for getting people excited about what is coming. Alas, driving sales in such a manner is much easier said than done.
So, brace yourself well ahead of time, work out a solid strategy, and line up your marketing resources. Take into consideration these Black Friday ideas to get in on the action.
Exploring a brave new marketing ecosystem for Black Friday Ideas
Traditionally, store visits have been the mainstay of holiday shopping. Large corporations in the league of Walmart and Best Buy do everything in the power to entice buyers to visit their brick-and-mortar locations. On the other hand, something big has been brewing and disrupting this well-established trend. We are talking about the fact that nowadays, more and more people embrace the utter convenience of online shopping. The good news is that in this level playing field, equipped with great Black Friday ideas, small businesses can go toe-to-toe with industry leaders.
Take the example of social media, which is essential to Black Friday success. After all, major networks are the home to swarms of consumers, who are on the lookout for best deals to be had. To attract them, you can hold contests/giveaways, ramp up content production, take part in lively conversations, etc. And you do not even have to go out of your way to do it.
Namely, you can make your life easier by automating social media posts—tools like Buffer are tailored to performing this task. Moreover, there are many other versatile online platforms geared toward various niches/industries.
For instance, service businesses can capitalize on SimplyBook.me in order to customize websites, blogs, and social media accounts. To be more precise, this tool allows you to integrate various incentives like promotions, gift cards, coupons, flash promotions, and referrals with their online presence. These kinds of digital tools are instrumental in accepting large volumes of booking and payments around Black Friday.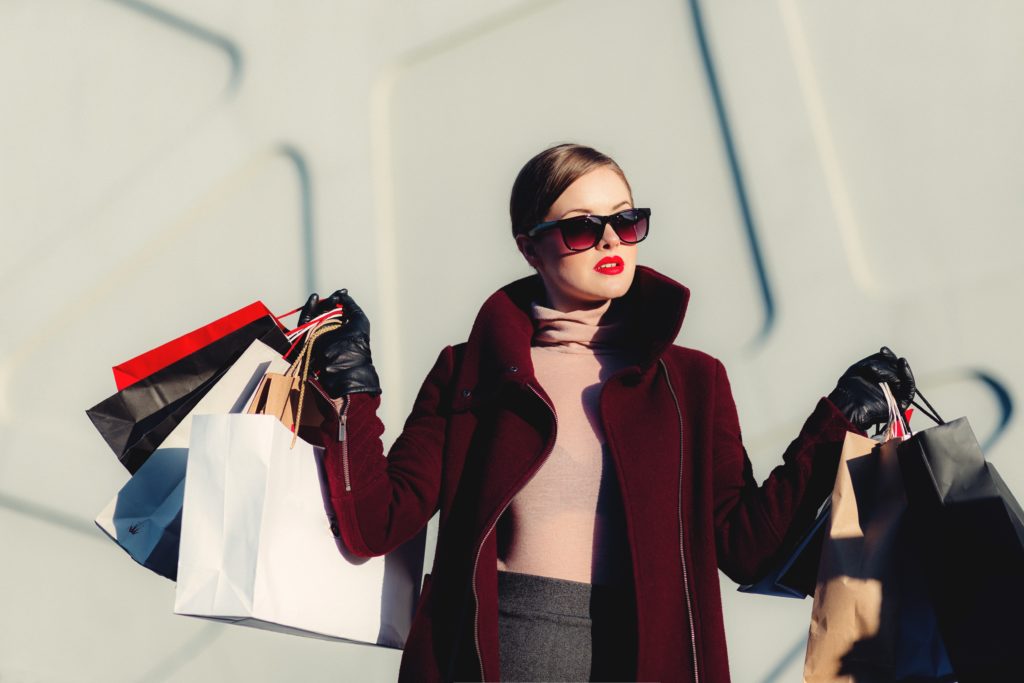 Working out the angle of approach
One of the worst things that can happen is having great offers that never make it in front of the customers. And this is nothing short of an imminent risk because most people are bombarded with offers from all sides. Therefore, you must step up your marketing game and avoid leaving anyone in dark.
On the broadest scale, you must establish your strategic position. Hands down, the best way to pierce through the immense marketing noise is to stand out in the overcrowded landscape. To pull it off, you feel free to use all your channels for promotion (both offline and online) and entertain a range of Black Friday ideas for small businesses.
Before we delve into specifics, you should realize that timing plays a vital role. Now, you do not actually have to wait for Black Friday to come. Retail giants like Amazon are launching special offers and deals earlier than ever before. Deals for electronics, for instance, start as early as the beginning of November. Most other offers are in full swing a week before the big day.
And with the e-commerce boom of recent years, it is a common practice to also extend deals beyond Friday, all the way up to Cyber Monday. Naturally, you need to actively pursue ways of keeping the momentum going for a few days more, without diluting the focus on Black Friday. Getting a head start on the competition and then finishing strong is always a good idea.
Black Friday Idea 1: Use discounts to your advantage
Black Friday promotion ideas abound, but discounts have always been the business bread and butter. They work well with most of the promotional, upselling, and cross-selling tactics modern businesses use.
In-store discounts average 20% (online discounts are a bit higher— 24%) the whole week before and they gradually increase, peaking at around 37% on Black Friday. But, the truth is that there are no hard rules when it comes to the art of discounting. Percentages vary across product categories and industries. Fashion retailers may bestow buyers with 50% reduced prices on basically everything. They also offer themed promotions for specific days, not just Black Friday.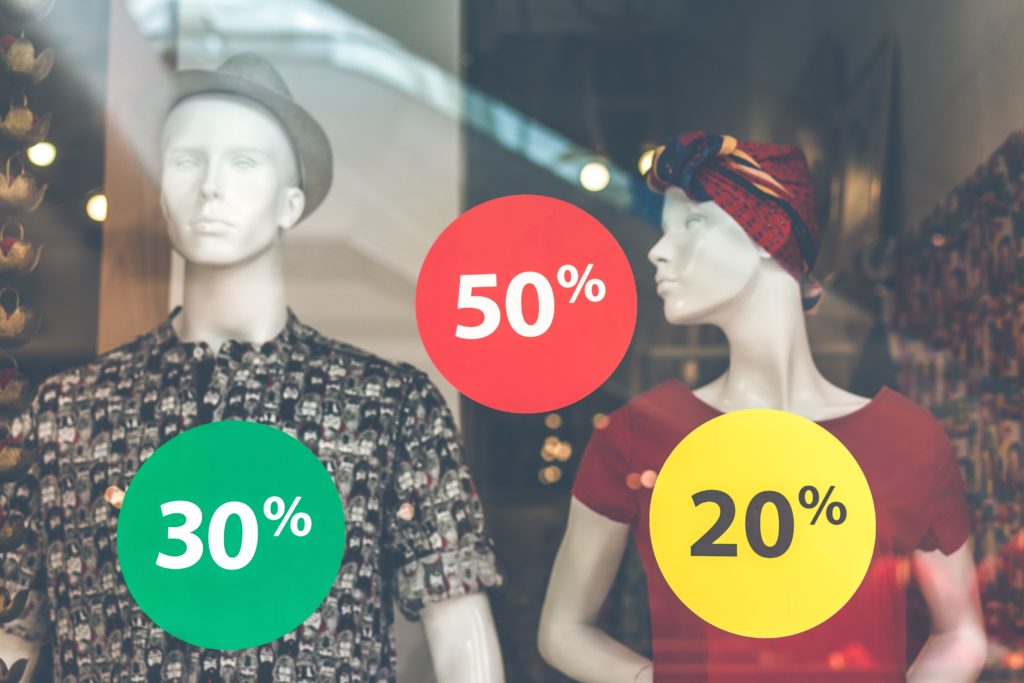 As for specific products, most companies offer deals on their top selling products. They go to great lengths to make sure they are easy to spot and interact with online. The purpose is not just to boost the number of clicks, but convert customers once they land on a product page.
Likewise, one of the more creative Black Friday marketing ideas is to have an hourly deal (deal of an hour). This kind of offer involves a discount higher than the one attached to the rest of the product palette, let's say 50% instead of 40%. Online businesses have more options at hand here, as they can use homepage banners or Instagram/Twitter hashtags to make waves.
Black Friday Idea 2: Initiate a referral program
Referrals are a major source of business and one of the most trusted advertising forms there is. Simply put, the majority of customers highly value peer recommendations and opinions. Around Black Friday, their willingness to provide and seek referrals goes into the overdrive mode. For a business perspective, this is a critical time for fostering loyalty and elevating profit margins.
It goes without saying that success does not just happen automatically: you must launch a referral program before the black comes back again. This is one of the best Black Friday ideas for local businesses and its success hinges on your ability to showcase appealing rewards.
So, do your research and uncover what your audience wants and needs. Identify potential referral sources and pick most suitable referral incentives that effectively alert and inform. One of the most popular tactics is to create compelling calls-to-action, which lets people know that the window of opportunity will close fast.
Furthermore, many brands utilize social media channels to get people talking and actively engage the audience. The beauty of it is that through shares, posts, and tweets, one can direct consumers toward your website, where conversion should take place. To drive social signals, bolster your content marketing strategy and put together a content calendar.
Black Friday Idea 3: Embrace gifting at its finest
Who likes receiving gifts? That's right, everyone.
And come Black Friday, free gifts are all the rage. Some brands reward loyal customers this way, while others give them away bundled with purchases that exceed a certain limit or any kind of purchase (2-for-1 deals). In general, items that work best as gifts are the ones that are associated with free or cheap shipping, as well as flexible return policies. Fashion businesses can think in terms of earrings, bracelets, cufflinks, etc.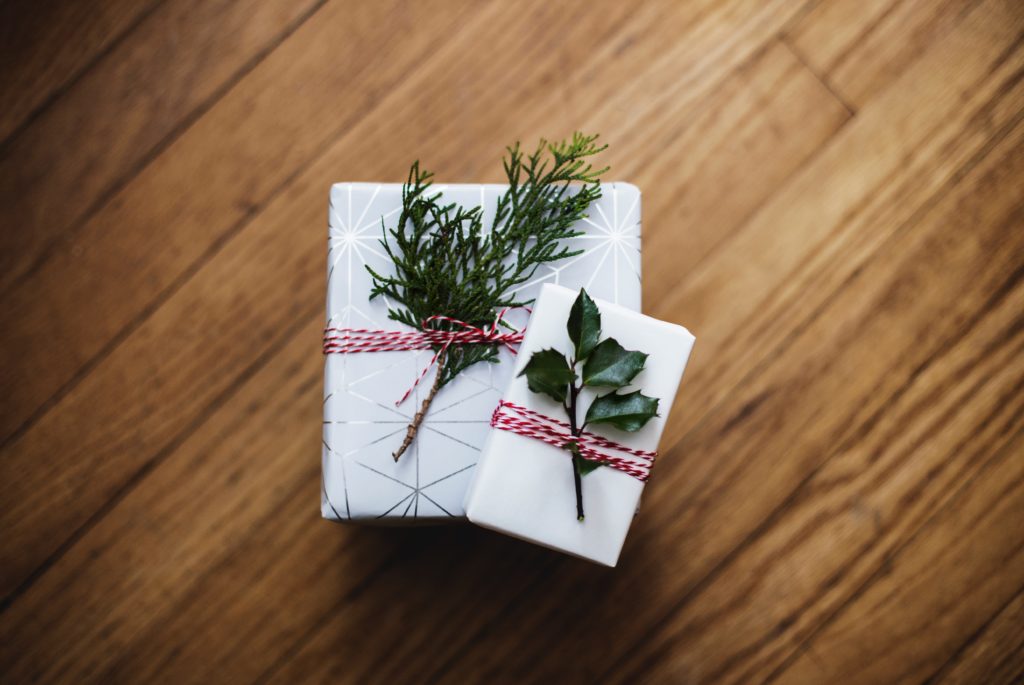 Along the similar lines, gift cards represent a real Black Friday staple, especially for online retailers seeking to ramp up promotion. People buy them during the shopping spree in numbers that far exceed any other period of the year. So, consider handing over printable cards and sending them via email.
Keep in mind also that cards can include personal thank-you notes. Handwriting customer's name is a neat little touch as well. If you ask me, it always pays off to think outside the box and explore such fun ideas for Black Friday. Speaking of which, you can tap into the tradition of gifts in one more way: encouraging people to buy gifts with useful content and promotional material.
Gift guides are probably the best way to go about this business and they take one of the two basic forms: a blog post or a product collection. If you go for a former option, make sure to optimize for search engine visibility (do some SEO), craft high-quality images, and consider popular formats such as lists. In addition, perform a research to figure out what are the most common keywords people use to search for products in your specific niche.
The list of options goes on and encompasses many other amazing tactics. So, whatever you do, take your time weighing them and stick to tried and true Black Friday marketing tips. There is no better way to generate buzz and excitement and witness an army of bargain hunters coming your way.
Conclusion
The coveted November 23 is fast approaching and will kick off the holiday season with a bang.
The spectrum of possibilities is vast and there is no shortage of steal-worthy Black Friday ideas. To make educated decisions, you should remember that it all comes down to getting noticed and offering better value than the next brand. You need to use the offline and online channels to make it happen, as well as a wealth of handy tactics and tools.
Just do yourself a favor and take action sooner rather than later. Anticipate what products are most likely to sell like hotcakes and try to awaken a sense of urgency and exclusivity. Go an extra mile to intensify your marketing campaigns and create devout brand advocates and ambassadors.
Draw inspiration from the Black Friday ideas presented above, sweeten those deals, and magnetize customers.
May the countdown commence!