6 Key Education Marketing Strategies
23/11/2022
1734
0

This post is also available in:




Marketing is an essential investment for every business leader, regardless of their sector, industry, or niche. Both digital and traditional marketing strategies should have a place in your marketing approach. Even more so if you are in the education sector. Your goal is to elevate brand awareness and trust and bring new, talented students and teachers to your doorstep.
Let's take an in-depth look at the critical education marketing strategies you should use in 2023 and beyond. First, let's consider the key reasons why the education sector needs to invest more in marketing in today's over-competitive market.
Here's what you need to know.
Why does the education sector need marketing?
Many reasons come to mind when considering why marketing is crucial to education, but let's draw concrete conclusions from data and statistics in the education industry. According to the latest online learning statistics for 2022, eLearning will be worth $325 billion by 2025.
Whether you head an eLearning platform or educational institution with online learning capabilities, remember that a vast market invariably attracts vast competition. You may have the best curriculums, teachers, and on-site and online resources, but your competitors will steal the spotlight without proper branding and marketing.
For an educational institution to be successful over the long term, it must evolve with the market and consumer trends. Whether it's a university, a high school, or an online learning platform doesn't matter.
Here are the strategies to achieve marketing success without breaking the bank.
1. Start with powerful branding
Brand-building is essential to effective marketing; in a saturated sector like this one, marketing your education platform or business without proper branding will inevitably lead to subpar results and financial waste. Simply put, there are too many education opportunities currently out there, and your target demographic will gravitate towards recognizable, trustworthy education institutions.
These institutions and platforms have the most powerful brand identity. A brand identity encompasses all of your brand elements, including:
Brand personality
Positioning
Brand visuals
Brand tone of voice
Brand values
Mission and vision
Brand Messaging
Typography
It is essential to weave all of these brand elements into your online and offline presence and marketing materials. These materials include:
Email communication
Your website's visuals and copy
Brochures and hand-outs
On-site branding in classrooms and community spaces
Your social media posts and interactions
Direct contact on social platforms
Influencer marketing and sponsored shout-outs
Testimonials and reviews
Blog posts, as well as other types of content you publish
2. Empower teachers with creative visuals
Your teachers are a powerful marketing asset; their level of satisfaction on the job and the resources they have at their disposal define their sentiment towards your brand. This opinion directly influences your brand's perception and opens up amazing opportunities to create promotional materials with your staff in the spotlight.
People want to see the faces behind the brand and the experts who will take them under their wing. These experts must also have the right design resources for education and student engagement to ensure student satisfaction, retention, and engagement. The last thing you want is for your online or on-site students to have to stare at someone in front of a whiteboard.
Instead, use strategic design elements and dynamic educational content to inspire and empower students and staff members. From infographics and simpler graphs to make presentations more interesting, all the way to doodle videos and voice-overs, employ engaging elements both in the classroom and as a part of your promotional strategy.
Show your audience how engaging and interesting your classes are, and introduce them to the people who will be their teachers.
3. Lead generation with free downloadables
Generating leads and interested replies is one of the first steps towards inspiring people to sign up for your education platform or enroll in your program on-site. While there are many methods to generate leads through social media engagement, influencer marketing, and email marketing, offering people valuable, free resources generate true interest.
Offering free resources is the golden opportunity to capture your audience's attention and inspire them to take action on your site or social channels. You can offer everything from free slide templates, and informative infographics to eBooks, case studies, and whitepapers that bring something of true value to your audience. These types of free, value-driven marketing materials incentivize people to keep coming back to your website and social media and nudge them towards conversion.
Once you have obtained their email addresses as a prerequisite for getting one of your free materials, begin your email marketing sequences. Nurture your leads and keep interacting with them until they are ready to give your education platform a try, or book a meeting with one of your on-site representatives to consider enrollment.
4. Publish links across the education industry
Spread the word about your brand by not only tending to regular social media posting and influencer marketing but also investing in content marketing. Content marketing is a broad term that encompasses all types of content and the possible ways to distribute it across the web.
Publish quality content regularly on your website and social channels and strive to get your content onto other authority websites in your sector. Guest posting on other sites allows you to develop and nurture relationships with editors across the industry.
When you guest-post an article, you get a do-follow link that leads back to your site. Stay in touch with the editors where you guest-post and notify them of any dead links to ensure people can reach your site easily once they're done reading the article.
Building these relationships and earning links on authority websites will also improve your visibility in search.
5. Highlight on-site perks and amenities
Education marketing strategies go beyond merely promoting your online and eLearning services. For example, suppose you run a physical education center with modern classrooms and various amenities. In that case, you should prominently feature those amenities in your marketing strategy to emphasise what you have. After all, you need to inspire people to enroll and commit to coming to your classrooms every day. That's no easy feat in the modern remote world.
Everything from the tech in your classrooms to the communal and recreational areas are valuable pieces of promotional material. Emphasize on-site safety and showcase where students can leave their belongings in individual school lockers. Meanwhile, you can have them strategically customized with branded visuals and your unique color scheme. Demonstrate that you have everything they need to feel safe while having a host of amenities that create a rewarding learning environment.
Highlight all of these benefits through video marketing and high-quality imagery and brochures.
6. Entice enrollment through strategic pricing
Keep in mind that transparent and optimized pricing is an essential part of education marketing. People want and need to know the price of your curriculums and services. Approach pricing in a strategic way that inspires people to sign up.
Pricing management and optimization are crucial facets in the overarching psychology of buying. At the core of these tactics, you'll find meticulous customer research. Deep market understanding tells you how much people are willing to spend versus how much they have to spend. Moreover, how your competitors are pricing their programs.
Break your pricing up and create unique pricing tiers for different demographics. Designate pricing for students, stay-at-home parents, corporate professionals, and returning students. One pricing tier can't fit everyone's needs, so make sure to capitalize on dynamic and personalized pricing.
Over to you
Marketing and branding build brand awareness and trust in the saturated education sector. Online presence and awareness are crucial with the popularization of online universities, digital learning platforms, and prominent educators. There's plenty you can do to develop your competitive edge. Everything from showcasing on-site amenities in your marketing material and generating interest with free lead magnets such as free trials, PowerPoint templates, Ebook, etc all the way to optimizing your pricing.
Use these strategies to build a more powerful brand presence and attract talented minds to your education business in 2023.
Guest Author Bio: Nina Petrov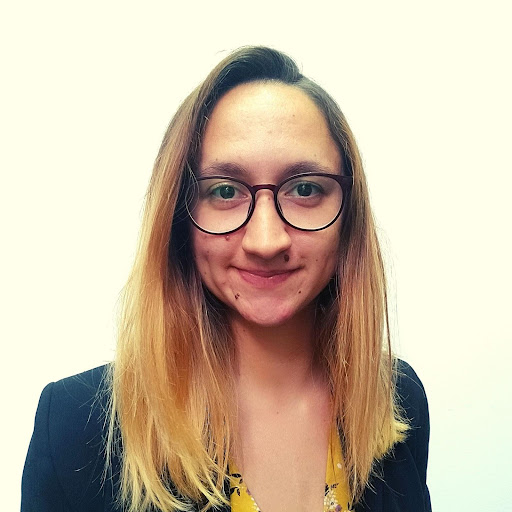 Nina Petrov is a content marketing specialist, passionate about graphic design, content marketing, and the new generation of green and social businesses. She starts the day scrolling her digest on recent digital trends while sipping a cup of coffee with milk and sugar. Her little white bunny tends to reply to your emails when she is on vacation.