3 Things That Differ A Good Business Plan From An Actually Working One!
17/11/2017
1146
1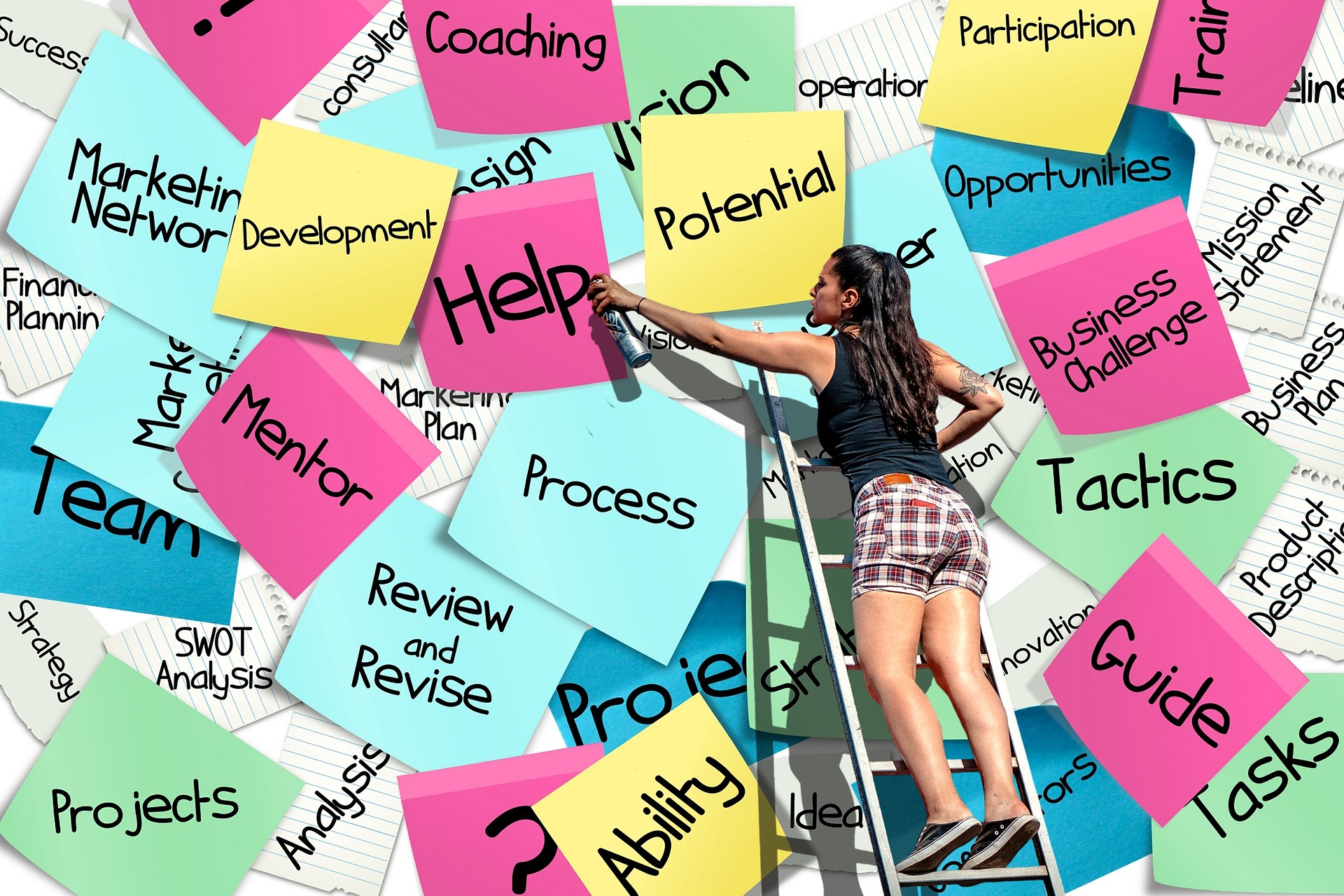 This post is also available in:



It was 5.47AM and I was stuck in the middle of nowhere with a dying phone and an already dead car. All I had was trees to the right of me and more of them to the goddamned left. And not a single car in sight.
The highway was empty. Just like in a lame horror movie. The kind in which the viewer will see my beheading in the next scene.
Not the experience I'd recommend to anyone.
Do you know what got me in that situation? I did myself. Something was tickling and making funny sounds in my car for two weeks. And for two weeks I didn't care enough to take my dear old Sandra to the repairs store because she drove just fine.
She kinda worked…
If it's not broken, should we fix it?
Just like when we take off our shoes in colossal lines at the airport because everybody knows that real terrorists carry bombs in their socks, "it kinda works" provides us with an illusion of security.
Just think about it – if something in your business stopped working, bringing in new opportunities or making money you'd jump out of your pants to get it fixed, right? But if something's just a bit slow but still kinda sorta works, you'd have more important matters to attend to.
The logic behind these kinds of decisions seems flawless.
Until you end up in the middle of nowhere at 5.47 A.M.
Or, in business terms, this would mean going bankrupt and owing your house, furniture, pets and/or internal organs to the worst crooks of them all – the banks. They are ruthless.
If I were to set the drama aside some things do require less of your attention and are not as pivotal as others to overall success. A business plan, my friends, is not one of them. So please, fix and patch any holes you may have noticed while following the Father of Plans for business owners without second thoughts.
And here's how you do it!
Let's fix the leaks in that plan of yours!
First things first – what are the fundamentals of a vivid business plan? Clear goals, understanding of the expected audience, required investments, and the minimally viable revenue. Sounds simple, makes a lot of sense and… doesn't work.
Or, to be more precise, combining these pieces into a plan without much deeper thought "kinda works" and we don't want to take that road.
So, how do we make a plan that works in favor of our business? We start with deeper analysis!
Mission and vision
This is the first and quintessential part of any decent business plan. You, as the business owner, are to define what your business is and how will it help others. This is what a good business plan has.
Most of us settle for a rather precise, yet brief statement here that pitches the idea and nothing more.
And it's not enough because there were 28.8 billion small businesses in the US in 2016 and the number has only grown since. The competition is massive.
Knowing who you are is not enough. Your clients have to know about you! Smart business owners will know that the devil is in the details.
We advise you to dedicate some love and effort to your brand identity. Think of the name, the logo, the tone of your future business. How will you interact with clients? Will you be a strict mentor they lack so much or will you be of friendly assistance they need? Everything from the color palette on your business cards to the fonts on your social media posts has to be associated with that brand tone you've settled for.
In a highly competitive market, this is the only way for your brand to get noticed.  
Who are your clients?
A good business plan describes who your clients are, how you will get them and how many of them you need in order to make enough money for growing your brand.
A great business plan tells where to look for and how to predict demand without chasing lead after lead. A great business plan helps explore your audience.
Ok, let's enjoy a nifty example. You've probably heard about a little old website called Facebook? Well, it is used for greater things than kittens and memes.
And no, I do not mean marketing, paid promotion and anything that has to do with likes. There will be a time for that but not right now.
Put on your James Bond hats because I'm talking about being a spy through the world's greatest database of personal information.
Let's start with what you already know – the profile of your ideal customer. Somewhere in it you will have some geo-based data. But all we really need is your location or the location in which you wish to distribute your services. For the sake of the story let's presume you live and work in Los Angeles.
What now? Now we go to Facebook's audience insights. This is a tool for marketers. We use it to target ads smarter. But we are about to do the opposite and instead of putting in an audience we will learn about one.
Now just type in LA in the location field and let the magic happen. Facebook was kind enough to tell us a lot about the people living in LA like the fact that there's an equal percentage of men and women.
We also know that most Facebook users in LA are between 25 and 40.
Urban diversity and established elite segments are growing, only 39% of people are single and the largest share of people are making $50-100K.
This may seem meaningless at first glance, but think deeper. Say you are in the business of making furniture. With Insights you will know that there are much more owners of households than people who rent them. This means people will be more willing to invest in high-quality comfort.
You will also know that 31% of people live alone in their home meaning sets of dinner tables and chairs will not be as popular as unique, custom-made furniture.
Go ahead and play around with the tool, and I'm sure you will find a lot more of the things you can use to your advantage somewhere along the tabs.
Who are your competitor's clients?
Now that we've settled with our own research let's dig deeper. What does your perfect customer enjoy? How can you appeal to that person?
Some might say that it's a path of trial and error, but not me. Me and my little friend facebookidscraper know a better way.
We suggest you find established groups of successful companies in your niche and analyze their audience. They already have the people who like what you do, so why look anywhere else?
Facebookidscrapper will do just that.
Now, my friends, you are prepared and armed. Don't forget to invest in a solid booking solution, because you are in for success!