The Table Service: Entrepreneurial Spirit and Pandemic Survival [Video]
22/06/2021
2754
1

This post is also available in:




If you haven't already had the pleasure, we would like to introduce you to The Table Service. An event planning business for the smaller occasion, based around the luxury picnic experience – Pop-up Picnics. However, that description does not do them justice. Gloria. Stephanie and their team can do it all, from the simple hire of a boho picnic table to the arrangement of a micro wedding reception (up to 50 people) with full planning and vendor resourcing.
This relatively young enterprise saw a shaky start at the end of February 2020 – we all know what happened in March. Yet, the business began anew at the end of June 2020, and they have not looked back. In fact, looking forwards to the next innovation in the industry is what Gloria is constantly doing to keep ahead of the competition.
When we saw the fantastic composition of the booking website for The Table Service, we knew we had to sit down and talk to Gloria, one of the business stars behind their relatively new enterprise.
The Interview with Gloria of the Table Service
On The Table Service Story
We were desperate to know where the idea for the Table Service came from and how they discovered it was a niche that needed filling.
Q: How did you come up with the idea for The Table Service?
A: Originally, my business partner and I thought about going into wedding planning, but we realised it was a crowded market and that it would take between 6 and 12 months to see the end result.
While we were researching ideas, we discovered that the "Boho" and pop-up picnics were popular in Australia, but there didn't seem to be many here in the US. Smaller events seemed like a better direction for us.
Q: How long has The Table Service been in business?
A: We first started the business at the end of February 2020, but only a few weeks later, California was the first state to declare lockdown restrictions and then shelter in place orders. As a result, we weren't able to start up again until the end of June 2020.
Q: Are there any other businesses offering anything similar in your area?
A: When we first started doing our research into our business model, we found one company offering the same type of service, but they were more than two hours away, and they weren't operating in our target area.
But after we restarted in June, many more businesses discovered the popularity of the luxury picnic idea. By October/November, 10-20 new picnic companies were popping up.
Q: Has the increase in competition caused you any problems?
A: Obviously, more competition means that we have to be more competitive with our business model and what we offer. But the biggest problem we have had is that with now many more businesses setting up picnics and dining experiences on public property, city and county regulators have started causing problems and demanding permits, which is a massive amount of extra work.
Newport Beach and Malibu are two areas we can't use anymore, and there will probably be more in the future.
Q: Who are your target audiences?
A: When we first started, we thought our target market would be the 20-35 age bracket. We were pretty surprised to find that our actual clients are more in the 28-44 bracket, primarily women. Women are more likely to make event preparations for smaller occasions.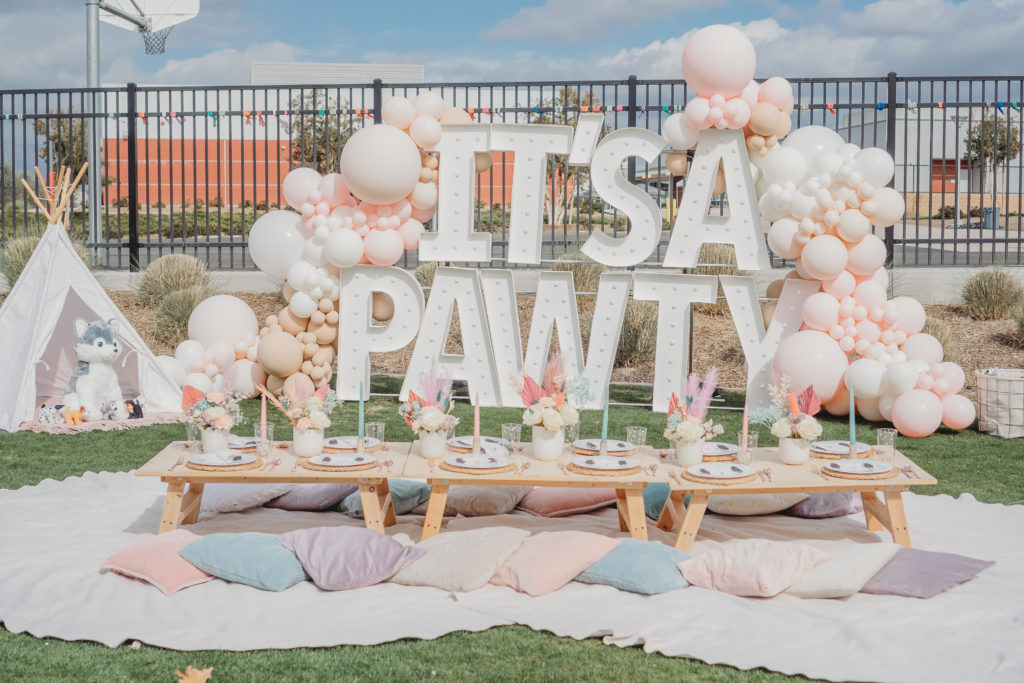 Right now, we're expanding into children's parties to differentiate ourselves in the market. The target is still adults, but so many parents love to spoil their little ones with a special birthday party, and we love to help!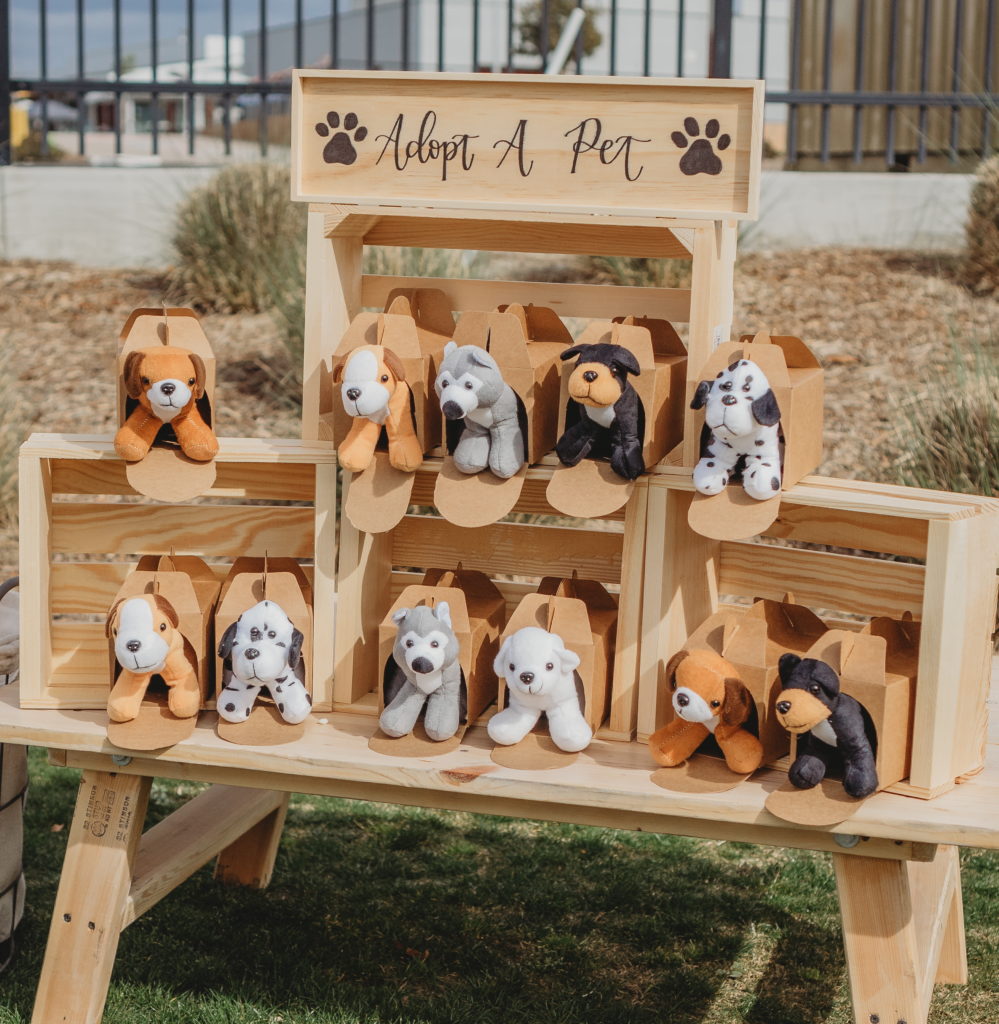 Q: What's the most interesting or your favourite part of the business?
A: I suppose I love all the different events we are hired for, but I love the new things we are doing in the business.
More recently, we've had more bookings for dining (at) height, which is tables and chairs either for a little more formality or people who can't get down on the floor for a picnic.
Our most recent addition has been "Picnic & Paint". It's a boho picnic setting with all the usual picnic parts, including paint, brushes, aprons, glass or canvas, and an art instructor. We're the only ones doing this, and it's fun for adults and kids.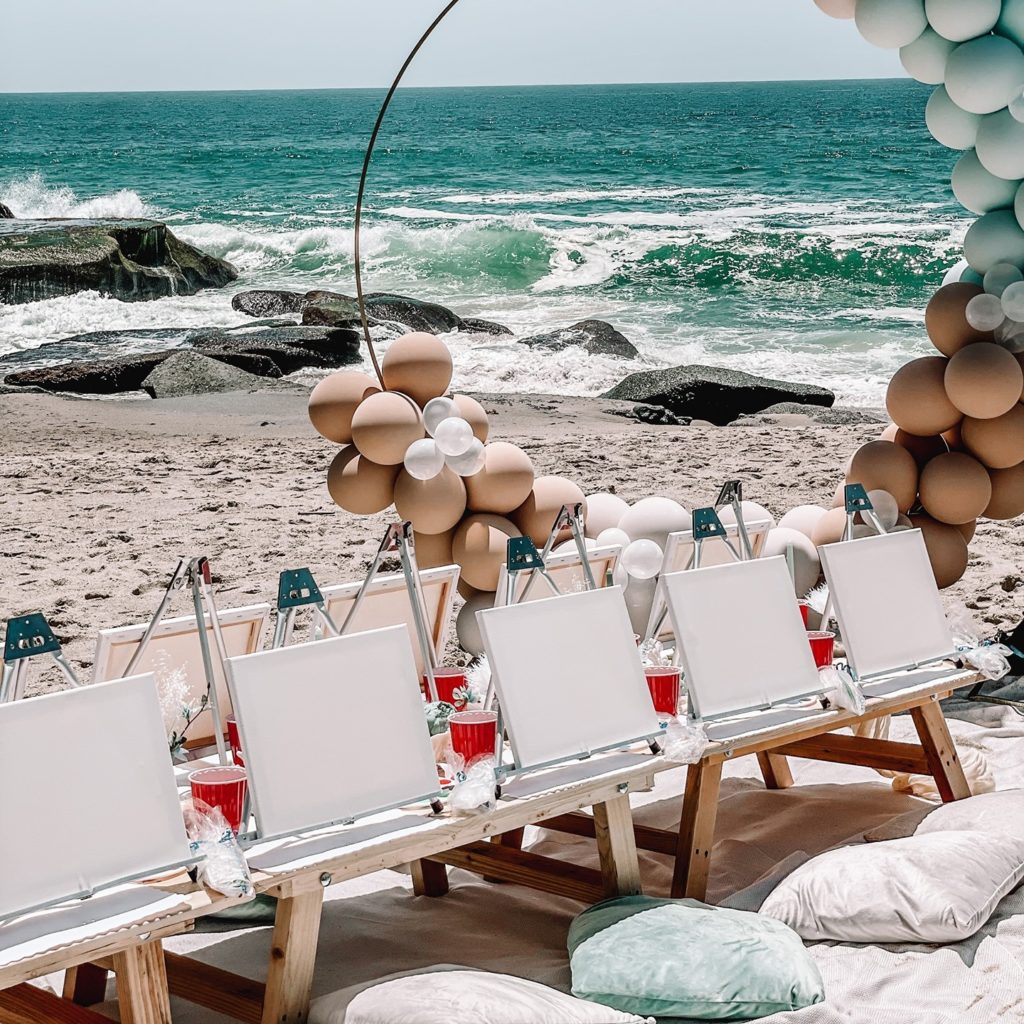 Q: How do your clients usually find The Table Service?
A: At first, almost all of our clients came through Instagram. Recently though, when we checked where our leads were coming from, we found that 56% are finding us through organic Google search.
On the Booking Platform
A scheduling system must fit so many different aspects of a business. It's interesting to find out which ones led to SimplyBook.me.
Q: Why did you choose to implement a booking platform?
A: At first, we tried to do everything manually. We took calls and created invoice quotes for every inquiry. It was a lot of work.
We were getting to the point where we needed to hire an admin just to deal with the calls, queries and quotes. The worst part is that 30-40% of the people who called didn't book with us anyway. We needed a better way. Overall, we are glad we went with SimplyBook.me. It helps us tremendously in managing and organizing our scheduled events. It also took away a lot of manual labour and made it very easy for our clients to book us.
Q: How did you find SimplyBook.me, and what made you choose us for The Table Service?
A: At first, when we started looking for an online booking platform, we asked around, SimplyBook.me didn't really come up in our search. Many people said they used Honeybook, but it lacked some of the features we really wanted.
Because we got so much traffic from our Instagram, putting a booking button on our Instagram page was very important. Instagram has a complete list of scheduling companies that will let you integrate a booking link on your page. That's how we found SimplyBook.me.
SimplyBook.me had the Instagram integration, but it also had the option for us to assign coordinators to each job, and most of the other options didn't have that. SimplyBook really made it very easy for us to manage all of our bookings from one platform. Not only for us managers and admins but also for our coordinators. They each have their own logins to check their assigned work on their phones and can manage from just about anywhere.t.
Q: Do you use the mobile admin app?
A: Yes, we do! It's mandatory for all our coordinators to download the app, so they always know their schedule. That's why we like the ability to assign agents to each separate booking. They always have the correct information for their bookings on the app.
Q: How many bookings come through the booking site?
A: Virtually all of our bookings come through the booking website. We no longer take manual bookings or do manual invoicing. All bookings must be made through the website for our coordinators to see their booked events.
Q: Do you use other button integrations, Google, Facebook, etc.?
A: Yes, we use all the booking buttons to get more bookings from as many places as possible.
Q: Do you use the automated review request button?
A: Yes, we do! We'd actually like to be able to ask clients to review us in other places, like Yelp or Google*
*I just happened to have finished an article on creating feedback request emails that same day!
The Table Service's Performance so far?
It's always good to hear about business performance.
Q: How is the business doing?
A: Since June 2020 we've had over 400 events. Now, of course, we're dealing with a lot more competition, but we are staying ahead.
Q: Do you get much client retention?
A: Yes, we do. Our retention rate is about 30%, which is really good for this industry. Some people are really sold on the whole experience.
For one family, they first contacted us for a micro-wedding for their daughter. Covid didn't stop people from getting married, but it changed how they were doing things. Then came two birthday parties for another daughter and their father, followed by a wedding anniversary celebration for the parents. That's incredible retention!
Q: How does The Table Service partner with other businesses?
A: When people have confirmed their booking, the site automatically takes them to a "Thank you!" page. This is where we have links to all of our preferred partners who provide any extras that people might want.
A picnic isn't a picnic without food and drink, but for the best experience, it's better to let people choose what they want.
---
Gloria is a strong businesswoman with an entrepreneurial gift for spotting a niche and filling it with the perfect service. We asked what advice she would give to other young entrepreneurs, this is what she had to say:
"Always think 10 steps ahead in a competitive industry. Don't let the competition overtake you; always keep thinking, what's the next step, what can I do next."

Gloria, The Table Service
Given that The Table service is operating in very competitive waters right now, she knows what she's talking about, acting accordingly, and doing well!
We think The Table Service has done an excellent job of tailoring the SimplyBook.me scheduling system and website into a genuinely unique example of what any of our clients can achieve with the system. They have also used the business management tools to make their lives easier, organise the business as they want, and keep track of trends and marketing.
If you're interested in how The Table Service used SimplyBook.me to create their booking website, we have a deep-dive into the details here.