SimplyBook.me Invoicing with Zapier (integration with accounting software)
25/02/2020
2177
2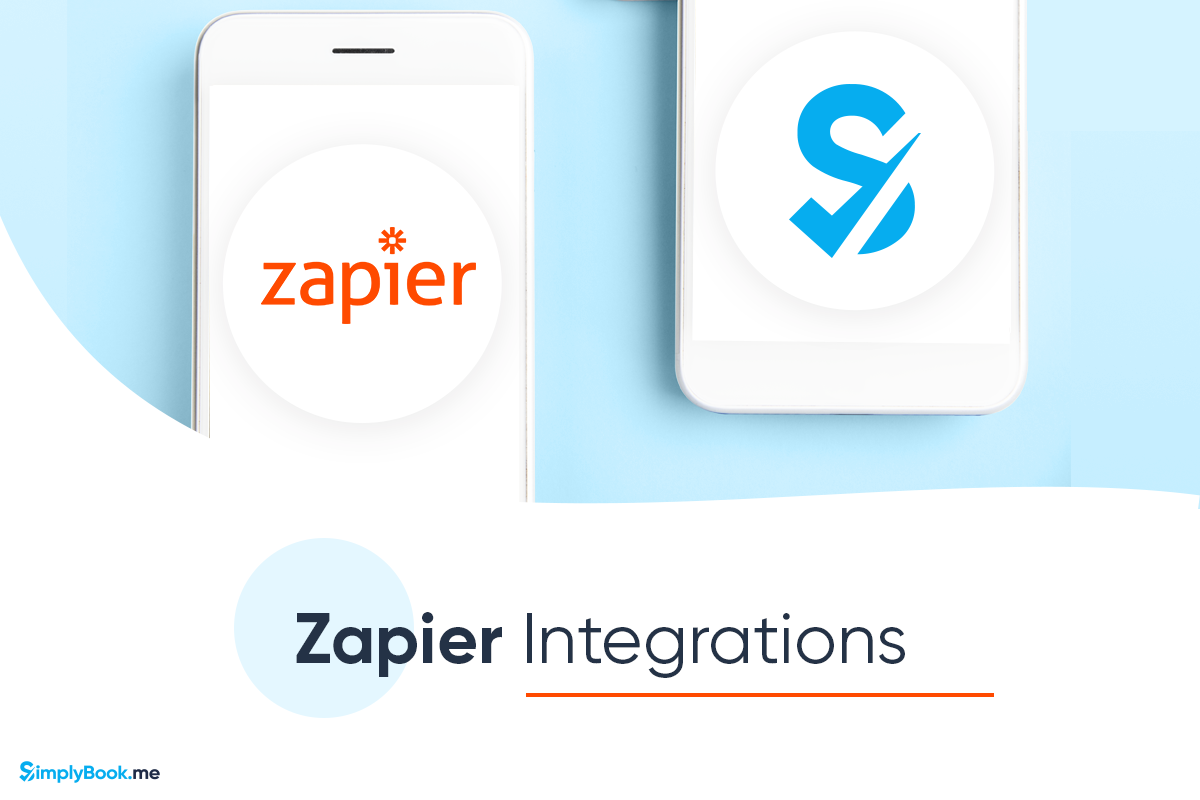 This post is also available in:



Few of us like dealing with our accounts which is why most of us use accounting software to ease the process. At SimplyBook.me, we have updated our Zapier integration triggers to make it easy to use your favourite accounting software, and link it with your schedule and payment processor. Simplify your SimplyBook.me invoicing with Zapier integration.
You've been able to use the Zapier integration with SimplyBook.me for a long time, but with new features comes the necessity for new triggers.
In addition to the four existing triggers, we have added triggers for "New Invoice" and "New Offer",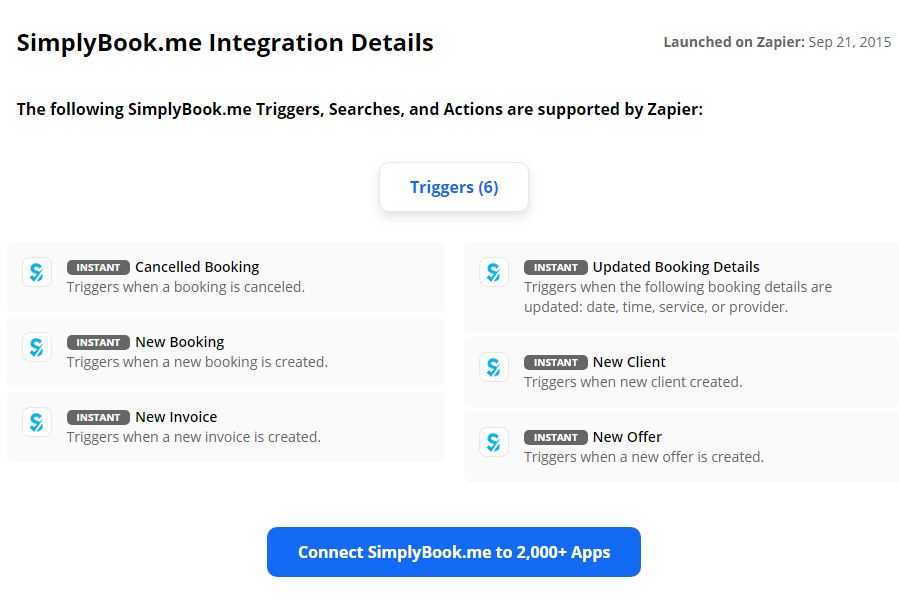 Invoicing Apps with Zapier integration
There are dozens of accounting apps floating around, but two of the most popular ones for small and independent businesses are QuickBooks Online and Freshbooks. I don't need to go into too much detail about these two pieces of software, their popularity speaks for itself.
As you would expect from any renowned accounting app, Freshbooks and Quickbooks have a significant amount of integration with Zapier. With a trigger from a business management app like SimplyBook.me, you can generate a whole host of bills, invoices, estimates, and even find or create a client entry.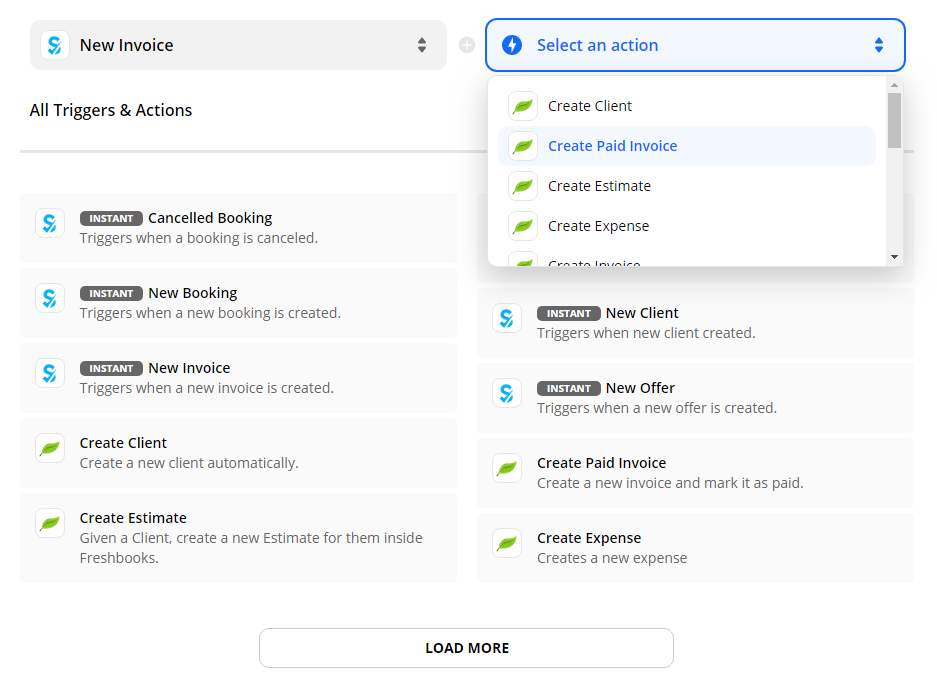 It makes excellent business sense to manage as much as possible through a single programme. However, few comprehensive platforms perform accounting operations, as well as dedicated software. For this reason, it's vital to have an effective method of transferring financial information from a business management platform to your accounting software.
Simplifying Invoicing
Within many businesses, the process for invoicing individuals and businesses is different. Different taxation laws apply, different information is required on your invoice. When you use a dedicated accounting system, you can preprogramme all of that information into your accounts settings. You don't need to input the data every time. Thankfully, you can automate the transfer of data on your estimates and invoices.
The simplicity of the SimplyBook.me integration with Zapier, and most recently with invoicing information, is that the process is automatic once you have set up the trigger > action relationship.
With the new triggers available, SimplyBook.me will transfer the following data to create financial documentation relating to the service you have scheduled or provided.
Order ID:
Client Data: name / email / phone
Offer/Invoice description

list of items ordered, service plus any product add-ons
information about the discount
gift card/coupon/package used

Order amount and currency
Discount amount
Order date and time
Offer/Invoice number in SimplyBook.me system
Payment processor

delay, cash, credit card, wire transfer

Payment status (paid, pending) and if payment is received.
This relationship makes it easy to reconcile information from both your scheduling and business management platform and your accounting software.
SimplyBook.me + Zapier Integration Simplifies your business processes.
Next to the core purpose of your business, there is nothing more important than keeping a tight reign on your accounts. If you hate your visits to the accountant and trying to reconcile your appointment system with your invoices, you want to keep it as simple as possible.
If you don't have a Zapier account already, it is a good idea to sign up for one. Even if you don't use different software at the beginning of your business venture, you will soon enough.
It doesn't take long to sign up, and linking your SimplyBook.me account is a very easy process. For clear steps on how to connect your SimplyBook.me account to Zapier, you can visit our Help Centre entry.
Additionally, we have more information on how you can use Zapier to link with apps other than your accounting software, and different apps that you might find useful. Alternatively, you can check out this video for more details.