The need to reschedule appointments happens to everyone. Whether your rescheduling need stems from sickness, conflicting schedules, or events out of your control such as floods, snow, or power outages, you need a way to manage that need. With online booking, you let your clients book for themselves. Even better, with client rescheduling, you get them to do that themselves too. Let the system look after your bookings and rescheduling.
Until recently, when we released the client rescheduling feature, the only way that a client could change their appointment time or date was to cancel one appointment and make another booking. That's all fine, but it is not the seamless and stress-free experience you want for your business or your clients.
Client Rescheduling Without the Hassle
When you implement a system that allows you to remove the hassle of manually making appointments for your clients, it only makes sense to enable client rescheduling too.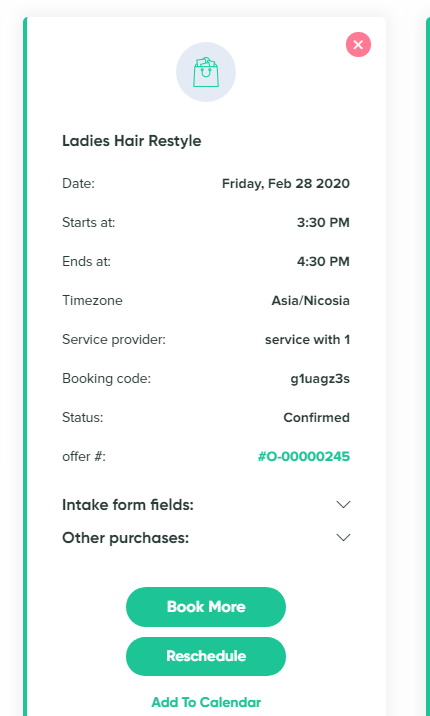 When you enable the client rescheduling feature in the admin interface, it will create a "reschedule" button on your booking website. Additionally, it will create a reschedule link on your booking confirmation message to the client. Your clients can click a link from their notification email that will take them to a reschedule page. Easy!

You only need to do one thing when you enable the client rescheduling feature, and that is to set the time limit for valid rescheduling. Much like setting a minimum time limit before booking an appointment, it means that clients can't spontaneously reschedule their appointments with only minutes to spare.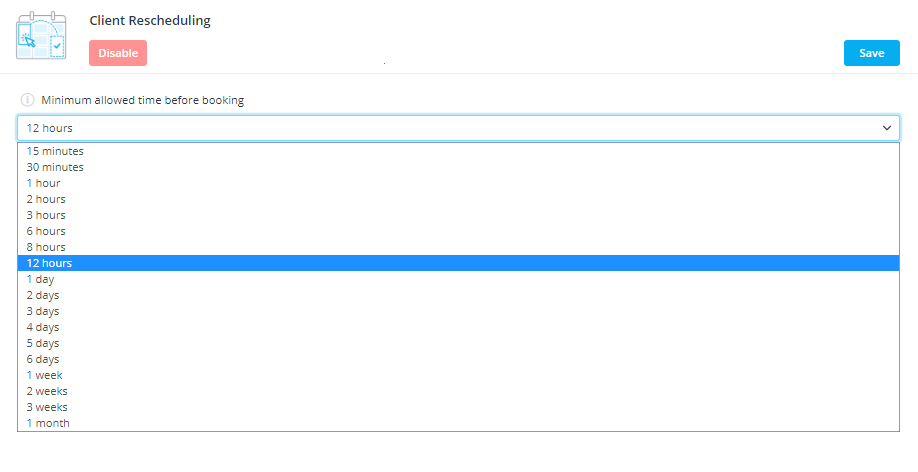 Your minimum time before appointment setting will depend on the services you provide. A hair salon may only want 30 minutes notice of a rescheduled appointment, while a party planner might demand a month's notice.
Restrictions and Protections
When a client reschedules their appointment using this feature, they can only change the time and date of their service. However, if they have paid in advance or made a deposit, the booking will retain its "paid" status.
There are some restrictions to the client rescheduling feature, both to maintain the simplicity of the booking process and protect you from erroneous changes.
The restrictions on this feature are as follows:
The client can change date and time ONLY
The client cannot reschedule if they have used one of the following options for payment;

Gift Card/coupon
Packages
Membership

The feature isn't compatible with the Approve Bookings feature.
It is not possible to reschedule recurring and group batch appointments
These restrictions help you and your clients. If you manually approve bookings, it doesn't make good sense to allow clients to reschedule their own reservations. If a client wants to change the service they require, this could mean a difference in the price already paid or the deposit.
When people use coupons, packages or memberships, there are validity restrictions involved. The system will prohibit the rescheduling of a booking, to avoid clients booking outside of the current membership subscription or after the expiry of a package or coupon.
While clients can't universally alter their appointments, most rescheduling needs are met with the client rescheduling feature. If a client need to make changes to their appointments that aren't allowed, there is nothing stopping you from making the adjustments in the admin panel or the mobile app.
For more information on client rescheduling, and any other features and new developments you can check out our Help Centre. Alternatively, you can talk to our support team on Live Chat.