Friday feature: 3 tools to integrate with SimplyBook.me + [VIDEO]
21/06/2019
1260
1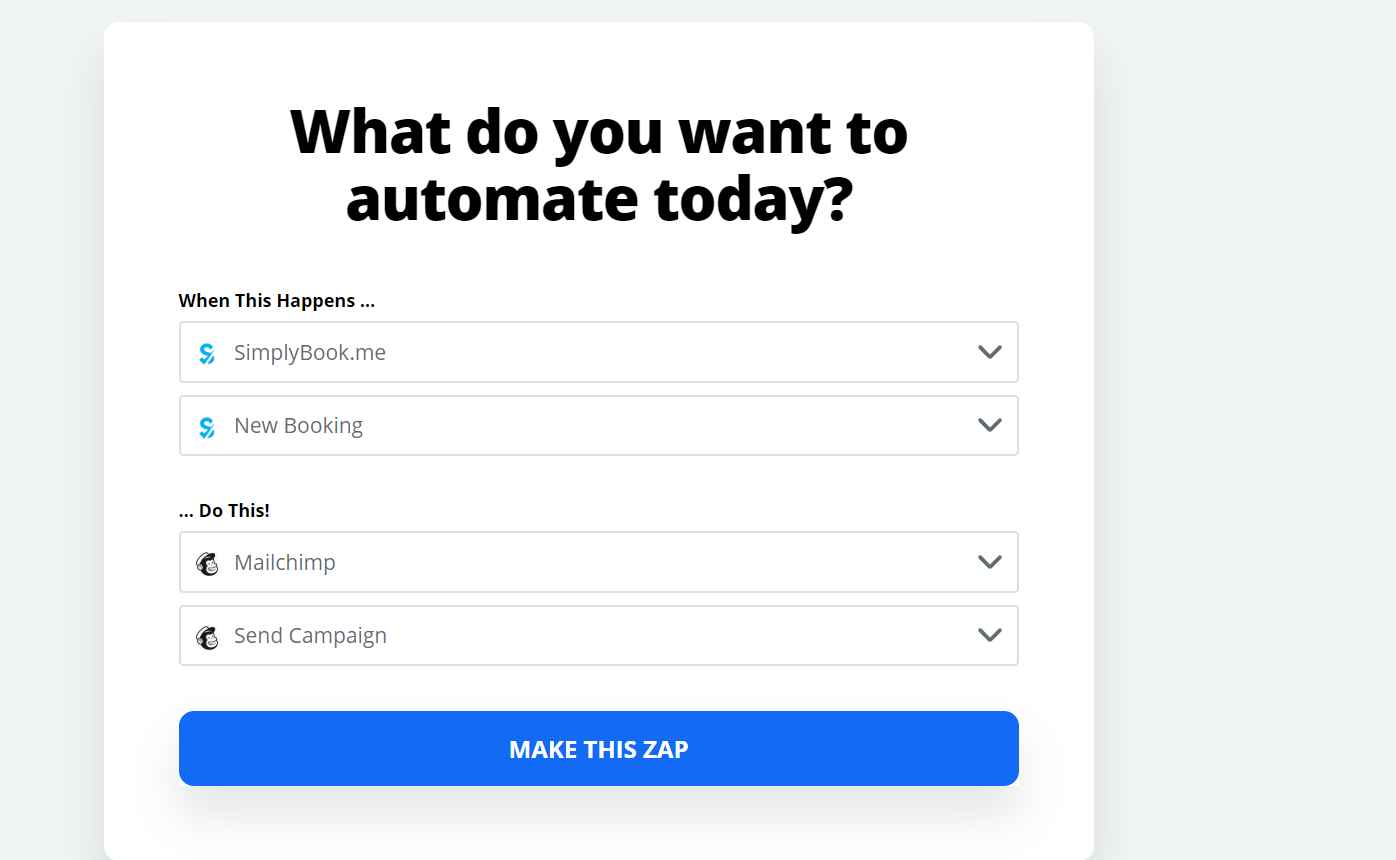 This post is also available in:



Last week, we wrote about how you can automate workflows with Zapier.
The Zapier connector helps SimplyBook.me users to connect multiple tools together and to save time.
In this Friday Feature, we'll show you which tools are particularly useful for SimplyBook.me users.
There are 4 SimplyBook.me triggers that can precede actions:
A new booking is scheduled

A change of booking occurs

A booking is canceled

A new client is added
A Customer Relations Management platform helps you to manage customer data and organize all in one system. If you are using SimplyBook.me for online bookings, most client information and sales are already available to you. But a CRM can come in handy when you run different types of business or use a lot of other business tools. A CRM can fill the gaps in other systems you're using and connect all of them together.
For this Friday Feature, we'll use Hubspot. It's one of the most used CRM and it's completely free. But you can, of course, connect any other CRM.
In this example below, we want to import customer data when they make a booking. As soon as a new client creates a booking, the client information is imported into Hubspot.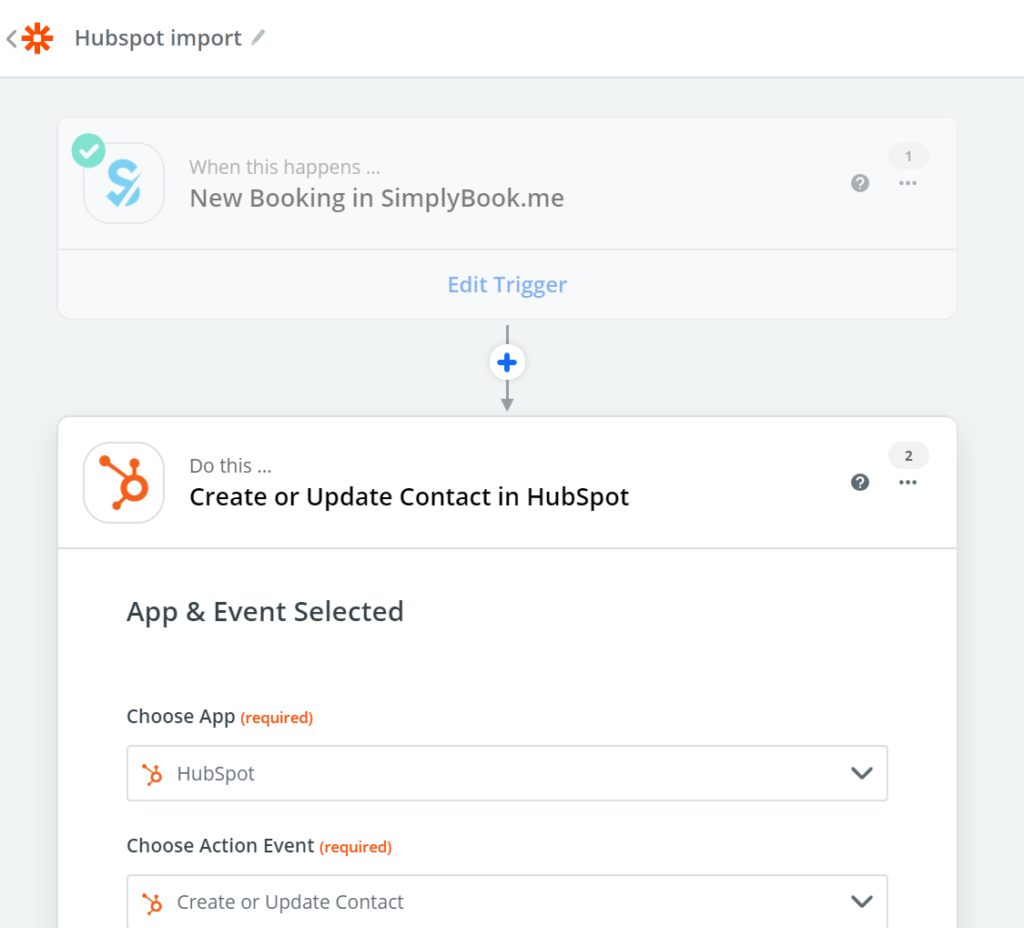 You can then also connect that action with follow-up action (for example, send out a welcome email).
2. Email Marketing: Mailchimp or Gmail
There are 2 types of emails you can send out.
The SimplyBook.me system allows you to send a lot of automatic email reminders and some transactional emails. Sometimes though, a more personal approach is needed.
For transactional emails, the easiest way to do this is to send out emails from Gmail. This could be a confirmation that someone has booked and canceled a booking. You can customize messages depending on the action. For example, when a client cancels an appointment, you can include a booking link in the confirmation email, to ask the customer to pick a new convenient time.
Email is also one of the most important marketing channels for any business. Mailchimp allows you to send out more creative marketing emails than with Gmail. You can create beautiful templates with no coding skills needed.
Mailchimp works particularly well for welcome emails, newsletters, or promotional messages.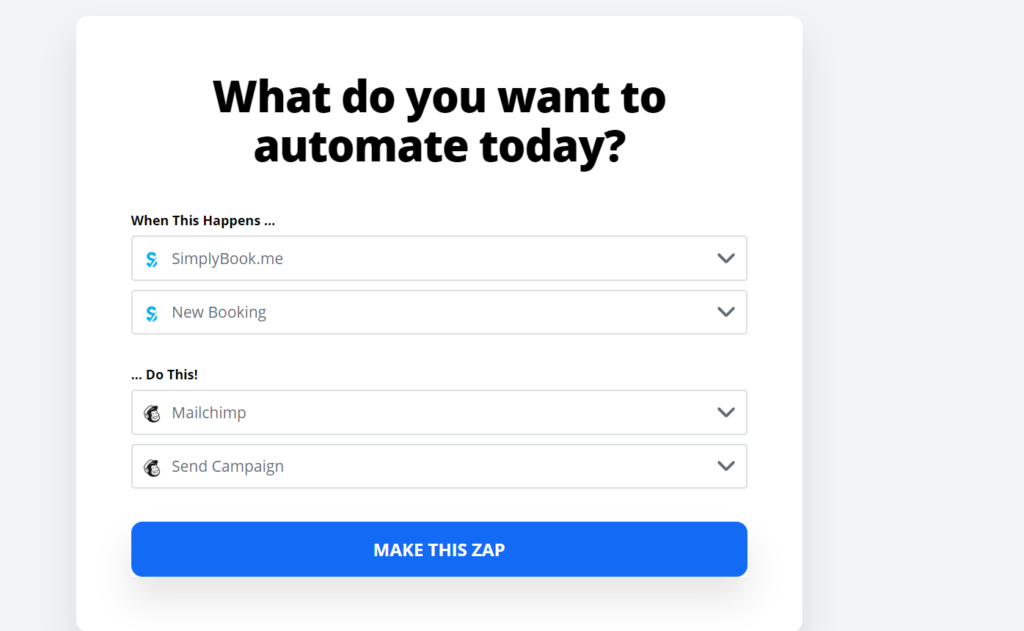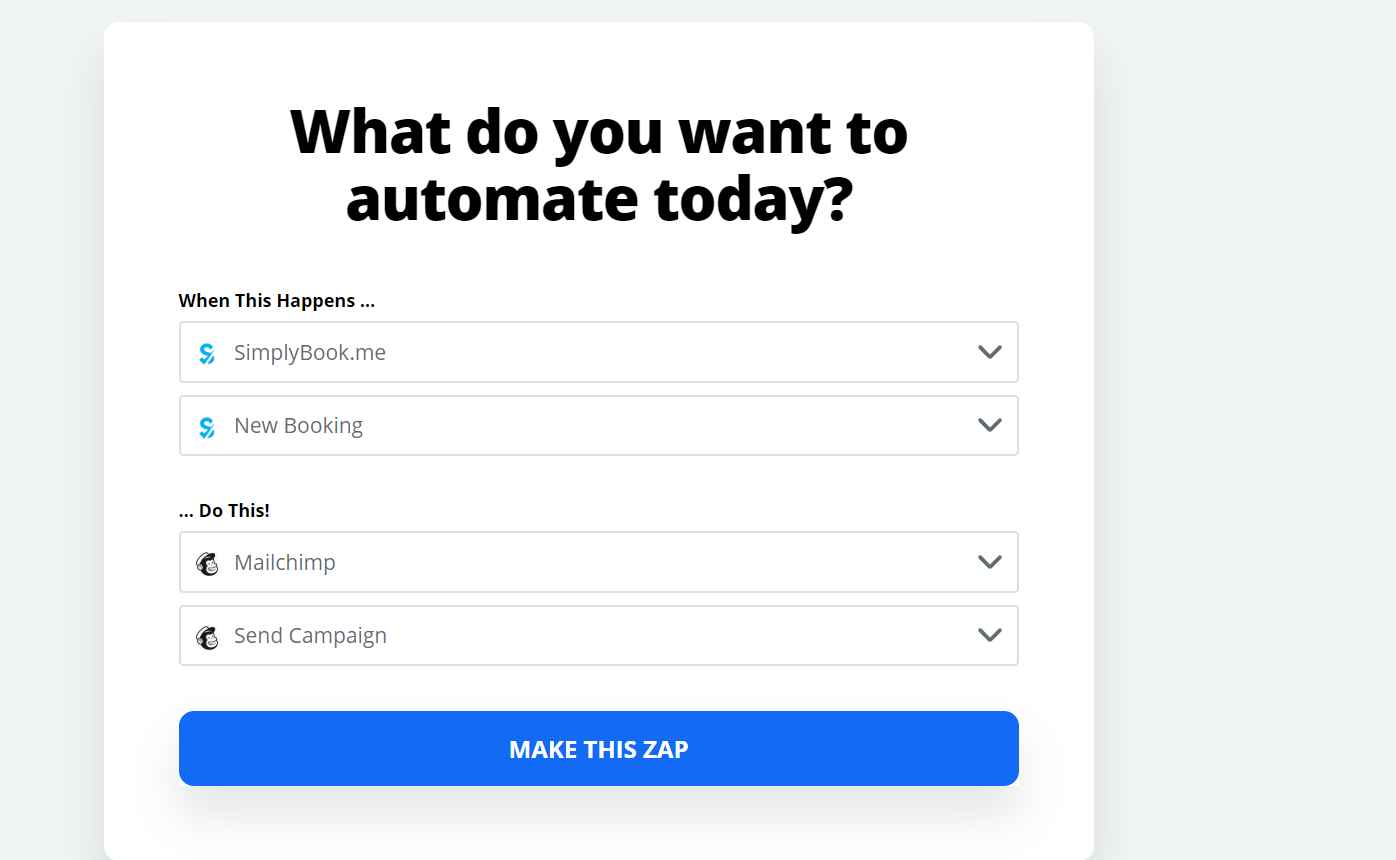 3. Task management: Basecamp
There are a lot of task management tools out there and you can connect most of them to SimplyBook.me with the Zapier connector. Our team uses Basecamp, because it's simple and gives a good overview of all tasks and responsibilities. So we'll take this as an example.
If your services require more preparation or after-care than just being present, a task management system can keep you and your team organized.
You can set up a Zap to create a to-do list, project, or add a task in Basecamp when a new booking is created in your SimplyBook.me system. The great thing about Basecamp is that you can also use it as an internal communications channel and set up zaps that create messages.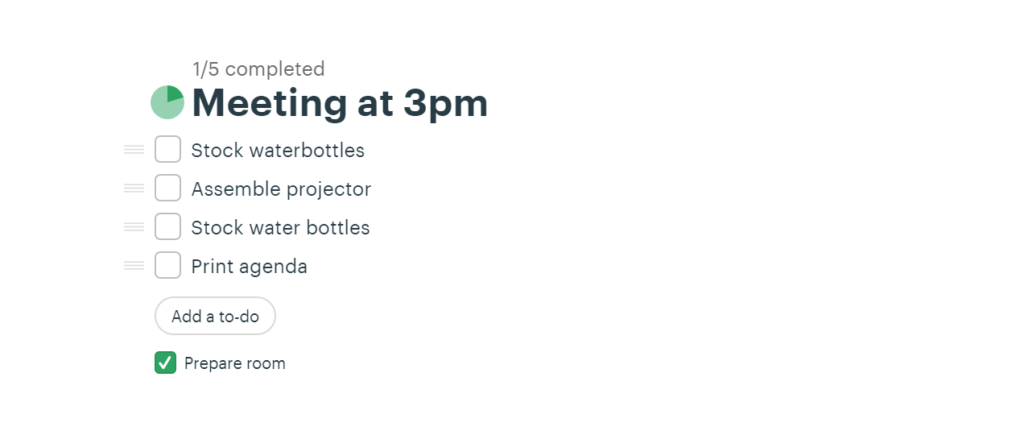 More apps
There are thousands of apps you can connect together with Zapier. If you don't have automated workflows yet, but would like to save time, check out the Video below or check out the help center to find out how to integrate apps with SimplyBook.me
Do you use any other integrations with SimplyBook.me? Let us know in the comments!