Connecting apps and tools with Zapier
18/06/2019
1335
4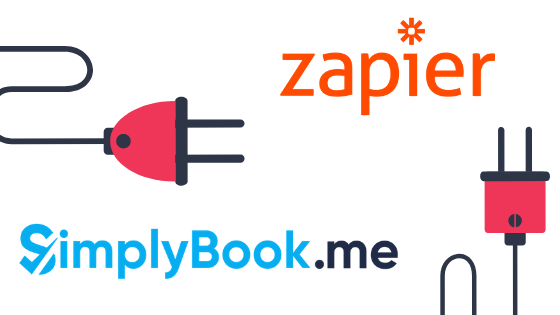 This post is also available in:




It's now even simpler to connect other business apps and solutions with the SimplyBook.me booking system. We have now launched a new Zapier v2 integration with more features which will make it even easier to automate more complex workflows so you can spend less time on administrative tasks.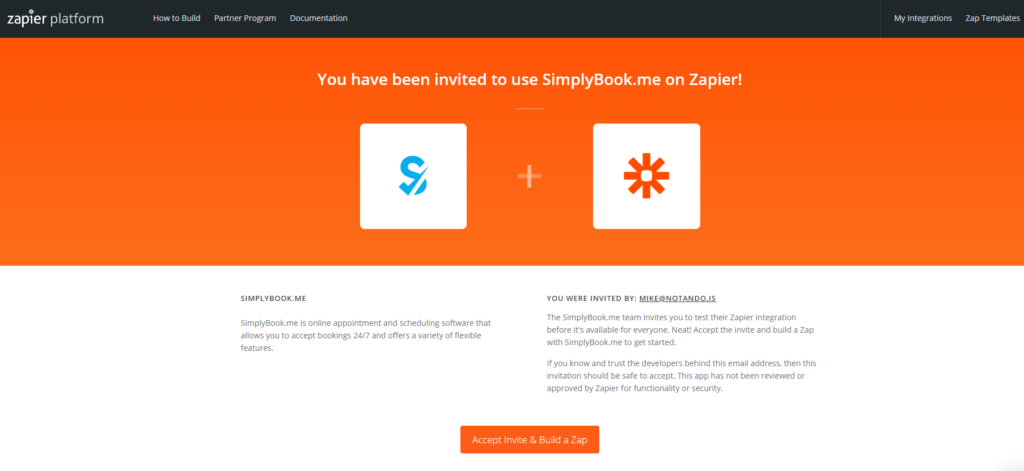 When to use Zapier Connector?
Of course when a client books a service in SimplyBook.me, there are plenty of automated actions that happen. The system automatically sends email and SMS reminders, syncs calendars, etc. However, most businesses are also using other business tools like mail systems, CRM systems, etc. to run their business.
That´s where it can come in handy to use Zapier Connectors; to connect actions in SimplyBook.me with your other business tools.
There are several reasons to integrate SimplyBook.me with other business applications:
To automate otherwise manual tasks and save time
For example, automatically insert information into an excel spreadsheet
To improve customer experience
For example, trigger some other information or offers to be sent to clients
or send information to someone other than the provider about an incoming booking
To nurture clients and keep them coming back

for example auto sync contacts with your favorite CRM email system
How to use the new Zapier integration with SimplyBook.me
The Zapier integration allows you to send information from SimplyBook.me to other business tools that you use.
To use it, you need to go to Custom features section in your SimplyBook.me admin interface where you'll find the Zapier Connector. After activating the Zapier Connector, you'll need to accept the Zapier invitation.
After that, you'll be able to create new zaps or use some of the already created zaps that connect SimplyBook.me with many of the popular business solutions which you may already be using.
A zap is a sequence of a trigger, followed by an action.
There are 4 SimplyBook.me triggers:
A new booking is scheduled
A change of booking occurs
A booking is canceled
A new client is added
You can set up these triggers to create actions in other apps.
A consequent action could be that an email is sent from your Gmail, client info is copied to your CRM system, or a task is created in a task management tool you use.
You'll find a detailed step-by-step guide on how to set up Zapier integrations in our help center.
Next time, we'll tell you which are the best business tools to use with SimplyBook.me