8 steps to starting a blog for your Salon
13/06/2019
1717
6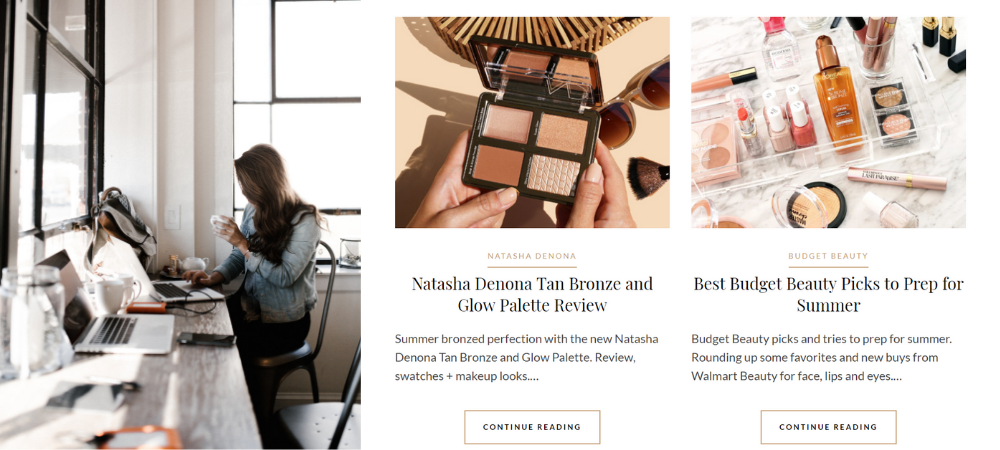 This post is also available in:



Nowadays, there are many marketing avenues a small business can take.
Social media, email, advertising, SEO: these are all viable strategies. But, what if we told you blogging might be what you need to gain an edge in the market?
Internet users readily employ ad blockers to shun blatant self-promotion. They reserve their trust for brands that do more than straight-out chase profits. We're talking about businesses that spoil customers with engaging content.
So, while you may have to learn to look beyond immediate financial gain, you should make no mistake. Blogging is a powerful promotional tactic that pays off in the long-term.
It's a path toward online prominence and bringing in more business. Here are some actionable ideas on how to make it happen.
1.     Get Your Goals Straight
To set things in motion, put together your blogging strategy. This vial document sets goals and formulates a budget. It guides your decisions moving forward.
Its goals need to be attainable, measurable, and specific. They can be related to revenue, industry reputation, a number of visits, repeat traffic, etc. That being said, if you are only starting up, money should not be a top priority.
You are better off striving to educate, inspire, and entertain. For example, address real problems and life goals your audience has. Write about how one can tackle thinning and hair loss issues.
Notice you also need to post on a regular basis, which means a blog editorial calendar plays an important role. A two or three posts per weeks does the trick for starters.
2.     Aim At a Niche Audience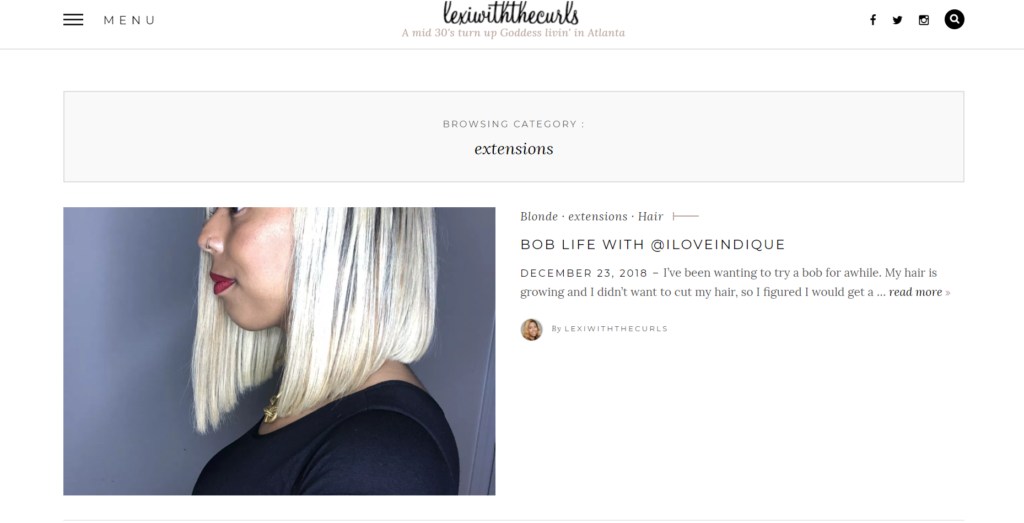 Starting a successful blog goes far beyond sharing general information on your offerings.
You need to cater to specific individual needs, according to an ideal reader/customer profile. Here, consider targeting niche audiences. Beauty blogging is already quite saturated. Having focus helps you stand out from the crowd.
In other words, conduct thorough research.  Cast a wide net:  The more data you process, the better it is. Anything from age to fashion style can be relevant information at this planning stage.
Use the insights to populate a list of common questions, struggles, and dilemmas. You are going to address them through your content.
3.     Pick Your Topics Wisely
This brings us to an important aspect— topics.
There is myriad of possibilities and it's crucial to narrow things down. One approach is to check out beauty industry trends and implement them into your strategy.
Indeed, you cannot go wrong with hot style tips. Explain to readers how to apply various beauty techniques at home. Likewise, go for 'best of' compilations, celebrity-looks posts, makeup tutorials, beauty hacks, and listicles.
Debunk popular myths and share some insights from your rich experience. Publish case studies and expert interviews on industry-related trends and goings-on.
These are all immensely popular content types. And they are not going away any time soon.
4.     Mind the Format
The next step is to find the optimal, easy-to-digest format.
There are a couple of basic rules to mind. Namely, try to write attention-grabbing headlines. Break big blocks of text into smaller paragraphs with subheadings. You can also make the posts more 'scannable' with visual content, which is making huge waves in the digital realm.
Viral videos that attract traffic from YouTube are a real game-changer.
Furthermore, bear in mind salon blogs tend to upload a lot of pictures. You can feature your interior and employees going about their daily tasks (behind-the-scenes material).
Employees are the face of your business anyway. So, why not use them to tell a warm story about your brand?
5.     Boost your Ranking with SEO
There are many technicalities that play a role in a blog's success.
The key task is to improve your ranking using search engine optimization (SEO) tactics. Get links from authority sources in the industry—great content helps with that. Do some internal link building as well.
Secondly, pick a few keywords for each blog post (don't overstuff!). Aim at terms and phrases related to what you do. Long-tail geographical keywords are always a sound choice for beauty businesses.
Finally, make an effort to make your blog mobile-friendly. A lot of potential customers browse and consume content on their mobile devices. This will give you more visibility and send more traffic your way.
You will show up in organic results when people type a related keyword.
6.     Spur Conversions in a Subtle Way
Your next task is to figure out optimal conversion tactics.
It's the only reliable way to translate organic traffic into sales. But, you must avoid being too on-the-here.
Take the example of product reviews. The idea is to feature products you have in your salon, items that customers would actually find useful. However, you cannot afford to come across as too 'salesy'.
Similarly, refrain from plugging a lot of products– it looks very spammy.
One neat trick is to write as you would write to a close friend. Be casual and informative and throw some fun in the mix. Finish posts off with a call to action to encourage the desired outcome, such as booking or purchase.
7.     Power Up with Online Resources
Having a professional-looking blog is a must.
It pulls people right away instantly, making a solid first impression. This is to say you need to flesh out your web design and customize pages as much as possible.
There are several management solutions (CMS) worth noting. WordPress and Blogger are among the most popular, the former being an undisputed leader.
Beyond that lies a spectrum of alternative methods. For instance, you may simply ingrate a blog with your website. You create sections that list your services and explain what you are all about.
Notice there are also specialized platforms for building custom and news pages. SimplyBook.me is one convenient option here. It's easy-to-use and offers multiple business-friendly features.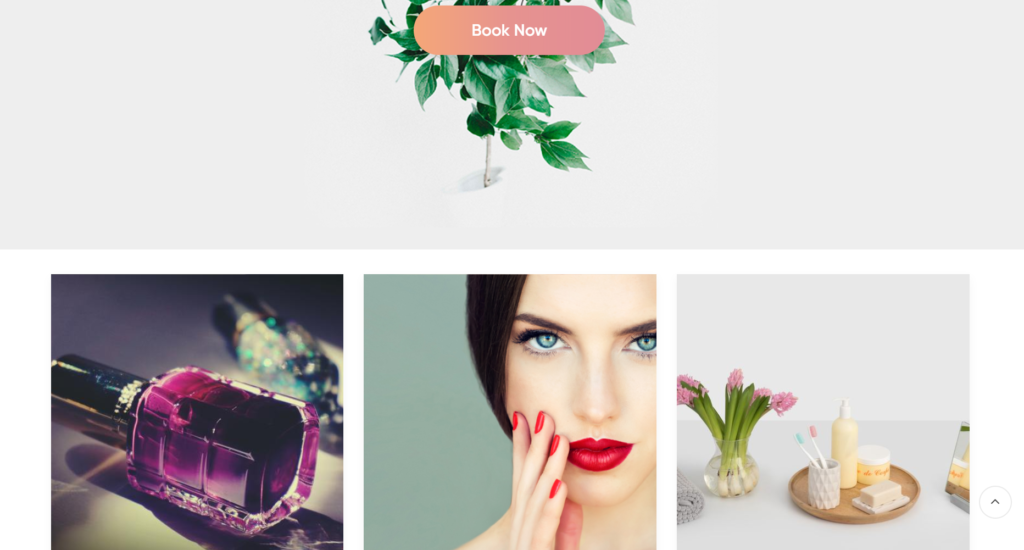 8.     Contribute to other Blogs
Branding yourself as an expert reflects exceptionally well on your business.
This process takes time and commitment. You need to read other salon blogs and publications. Moreover, it's necessary to identify reputable ones stick only to them.
These efforts pay off after a while. You are able to drive some free traffic and spread brand awareness. To reap even more of these spoils, subtly add a link or two to your pages.
Naturally, you cannot just brag about how great you are. Instead, offer a unique angle and ignite discussion. Be a reliable source of (truthful) information.
If you do it right, you will easily become a hot talking point for weeks and months to come.
Blog Your Way to Success
Blogging is a potent strategy that pays dividends in the long run.
It distinguishes you from a bunch of other salons.  You have a chance to get your messages in front of the audience and foster consumer loyalty.
The key thing is to do it with a sense of purpose, which is providing value to readers.
Get to know people you are writing for. Identify relevant topics likely to resonate. Enhance articles with compelling visuals to gain more traction. Optimize your pages to get found by customers on Google.
Let your personality shine through the content.
These steps add up and supercharge your exposure and visibility. They establish you as a leader in the niche. So, it's time to get down to business!