What Is Social Proof? 7 Ways to Use It in Your Marketing Strategy
12/01/2022
4407
0

This post is also available in:




Shopping online always comes with an element of risk. What if the product that arrives isn't what you thought it would be? Is the image on the internet an accurate representation? Will it do what it claims to do? Time and again, customer reviews, celebrity endorsements, and other forms of social proof come to the rescue. They answer our questions and help us make our final decisions.
Customers don't necessarily recognize that it's social proof they're seeking. This also means that businesses aren't always aware of its influence on marketing and sales. Integrating social proof into business social media, email campaigns, and advertising can lead to an increase of 31% of browsers visiting your business's website.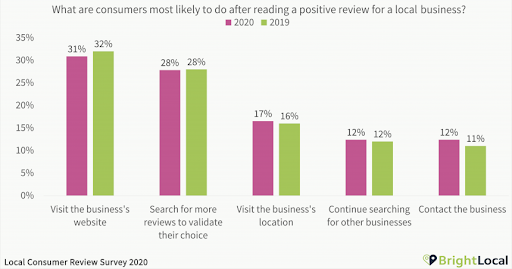 What Is Social Proof?
Social proof is a psychological term explaining why we're more comfortable buying products with numerous reviews, even if it averages a lower rating. Essentially, the more people who've used it before or experts in the area, the more likely we will invest.
For those still asking 'why are reviews important', it's because they help customers make informed decisions based on what others have experienced previously. Even a small team can drive more of them if they make it their goal.
There are several different types of social proof, which influence customers and build customer loyalty in various ways. These include expert opinions, celebrity endorsements, reviews from current product users, the advice of friends, and stamps of approval or certification.
In some cases, products appeal to customers by emulating ideal lifestyles or having a trusted advocate for the product.
Seven Ways to Use Social Proof in Your Marketing Strategy
Now we know what social proof is, it's time to incorporate it into your marketing and sales strategies. As there are so many types of social proof, there are all sorts of ways you can subtly integrate it into your business's customer-facing channels. 
Your customers will respond more to some types of social proof than others, but the only way to find out what gets their attention is to try them out.
1. Testimonials
Gathering the stories and recommendations of existing customers can make for some pretty powerful testimonials. These can be filmed or written pieces and should share your current users' real-life experiences, helping browsers picture their own life with your product or service.
You can gather these testimonials from social media shoutouts, customer emails, or by asking clients if they would be willing to provide a testimonial.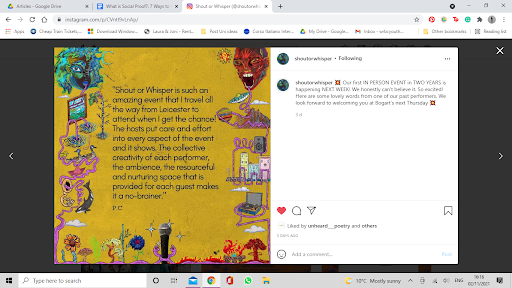 Displaying these testimonials in places where they'll be seen is crucial, as two out of three people are more likely to purchase after watching one. Make sure testimonials are visible across your social media, on website banners, and are included in email footers.
While written testimonials are great, video content complements current trends in marketing and adds a humanizing element.
2. Reviews
Similar to testimonials, reviews give previous customers the chance to tell future customers about your business and products. However, they're usually found on social media sites rather than your website. The average customer needs to read at least 10 reviews before they feel able to trust a business.
The quantity of reviews is as important as the quality in building a crowd mentality and supplying browsers with adequate social proof. To encourage customers to leave reviews, provide them with an incentive, such as a discount code for future purchases.
There are many platforms available for customers to leave reviews on. With this in mind, encourage them to do so on several channels, so whatever methods potential customers use to find your products, there'll be enough reviews to lead them to your landing pages and encourage them to purchase.
3. User-Generated Content
When a product or brand connects with its customers well, they want to tell other people about it. User-generated content (UGC) is made up of stories, posts, tweets, or videos where your customers love your products so much, they want their followers to know too.
Not only is this good for generating new customer leads but, put to good use, it can again provide the endorsement of a current user to those on the fence.
Sharing this user-generated content on your business's social media platforms is one of the biggest trends of 2021, and making use of a hashtag or embedding posts your business is tagged in within your website can provide social proof for potential purchasers, as well as encourage existing customers to add to this content.
Similarly, you can make use of an ambassador scheme, incentivizing loyal customers to continue generating content about your products in exchange for discounts or other similar benefits.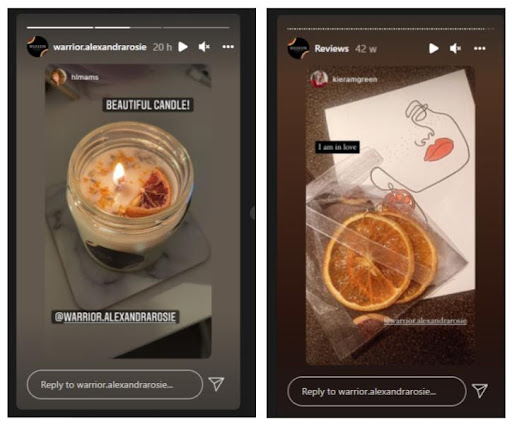 4. Influencer Marketing
If you have any sort of social media presence, you will have noticed the vast number of influencers. Influencer marketing is as likely to drive buying decisions as celebrity endorsements, building that all-important trust in your product. This encourages potential customers and followers to buy to emulate the lives of these influencers.
You can use influencers to create tutorials, preview new products, or introduce referral programs or discounts. Influencers are present on more or less all forms of social media, engaging with brands with similar values and aims.
They're ideal for marketing teams who've been working on how to get more customers. By exposing your brand to a new audience, influencers can experiment with content styles to attract and engage fresh customers.
5. Get an Expert Opinion
Having the support of an expert in your product area is a great way of giving potential customers social proof. After all, who would know better than an expert? We see this effect constantly. Toothpaste adverts highlight what dentists think of their products or celebrity hairdressers push styling products to give them more credibility.
You should invite experts to try out your products and survey their opinions. Doing this in the view of potential customers, perhaps through an Instagram live session or question and answer video marketing, shows them experts trust and advocate for your products, so they probably should too.
You can display statistics gained from your surveys throughout your marketing and on product pages to remind customers your product is a safe bet.
6. Celebrate Milestones
You already have the social proof that your products are worth purchasing in the number of buyers, subscribers, orders, and followers your business has. You can source these statistics from within your partner relationship marketing strategy, website metrics, or social media interactions.
These show there's something worthwhile in your business, emphasizing the crowd mentality and that many other buyers have made the decision to purchase with you.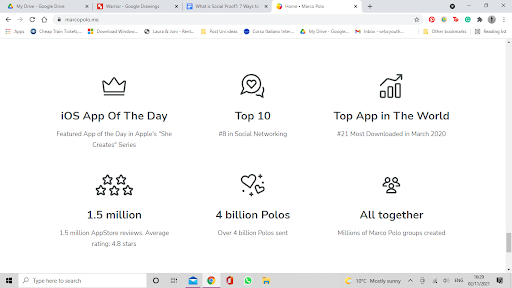 When you reach a milestone – your business' birthday, number of purchases, or quantity of users – ensure people know about it. Celebrate these achievements in your email marketing, social media, and across your website.
This makes it obvious to potential customers that your products have been well tried and tested and are worth investing in.
7. Awards
Each industry has its awards and accolades. When your business or products get these accolades, show this off to your customers and potential buyers. Awards grant your products social proof by giving them the stamp of approval from an authority in the field. Moreover, that authority helps build customer confidence in your business.
Display these badges and awards everywhere it's appropriate. Include them in banners, email footers, landing pages and even a dedicated awards page on your website. Most of the time, you'll also have access to a handy little logo and even some social guidelines. If they're for a specific product or service, make this clear for browsers both on your product description pages and in your product marketing materials.
The purpose of awards and industry accolades is to signal to others that your product or business has achieved excellence. They can't do their job while hidden away or uncelebrated.
Let Others Provide the Social Proof for Your Products
Every business will say their product or service is the best, but having social proof adds weight to that claim. Popular support, industry experts, and the stories of those who use your products give potential customers and future collaborators confidence in you. It makes them more likely to investigate further, search out your high ticket affiliate programs, or make a purchase.
Likewise, integrating your products into the lifestyles of influencers or others who potential customers seek to emulate creates interest. This builds your business and services into a lifestyle choice that customers want to embrace.
Each of these methods of providing social proof gives customers the assurance they need to purchase.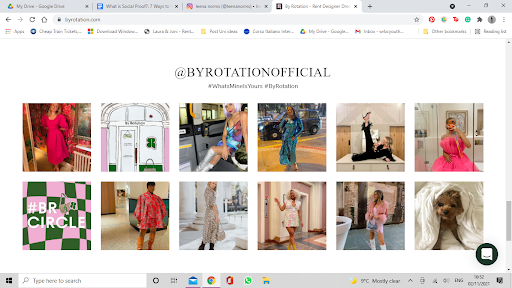 Now is the time to bring social proof into your marketing and digital advertising, letting it do the heavy lifting by convincing customers your products are precisely what they're seeking. Even something as standard as displaying reviews can impact your conversion rates and attract new customers.
Try out different methods of putting social proof front and center today, and find what works for your business. There is no wrong way of doing it.
---
Guest Author Bio: Sam O' Brien – Chief Marketing Officer, Affise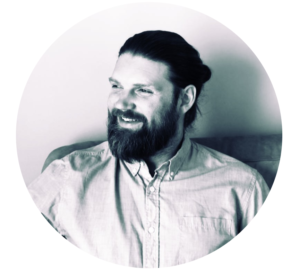 Sam O'Brien is the Chief Marketing Officer for Affise—a Global SaaS PRM in Marketing Solution. He is a growth marketing expert with a product management and design background. Sam has a passion for innovation, growth, and marketing technology. Here is his LinkedIn.