The Hill Riding School: Making Equestrian Bookings Easy
21/08/2023
1082
0

This post is also available in:




The Hill Riding School, a premier equestrian centre in the heart of Port Elizabeth, South Africa, has effectively utilised SimplyBook.me to enhance their booking system, engage their equestrian enthusiasts, and offer a streamlined riding experience. They've integrated many of our flexible features, elevating their online presence and simplifying the booking process for their riders. Let's see how they put these dynamic features to use.
Photo Gallery
Our Photo Gallery feature offers The Hill an exceptional platform to visually represent the full scope of their offerings. Through captivating images, potential clients can explore the diverse lessons, rigorous training sessions, and engaging classes available. These snapshots capture excited riders mastering their skills, beautiful horses in action, and the serene training environment.
By providing a comprehensive preview, The Hill entices new visitors before they even embark on their first lesson or class. It's a visual insight into the world of equestrian at The Hill Riding School.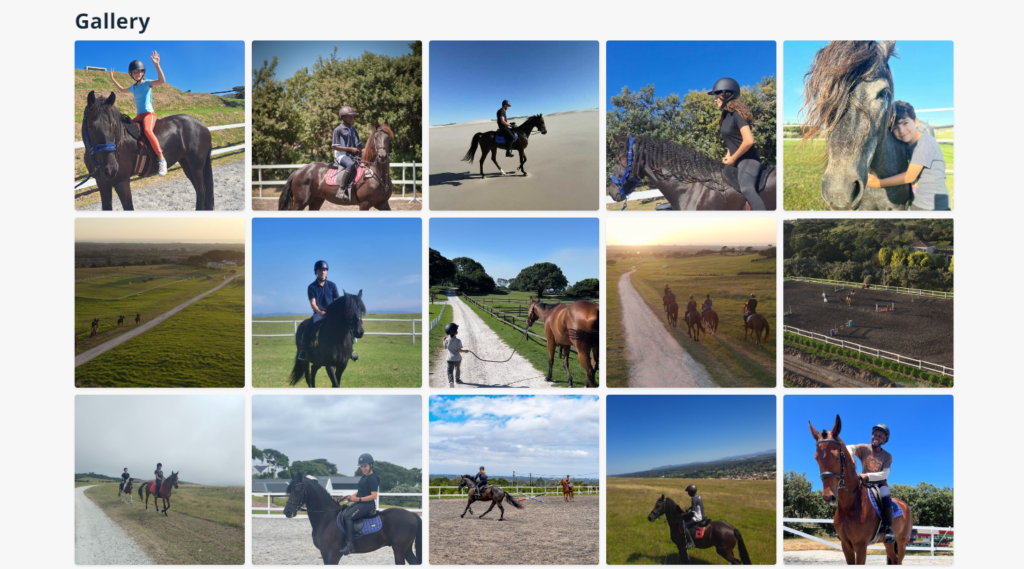 Memberships
Understanding the varied needs of their clientele, The Hill uses the Memberships feature to curate specialised equestrian packages. These memberships offer a range of options that cater to both seasoned riders and newcomers alike. Depending on one's commitment level and interests, riders can choose from memberships that include varying amounts of lessons and trainings, all priced thoughtfully. This approach ensures every equestrian enthusiast finds the perfect package to match their journey and goals at The Hill.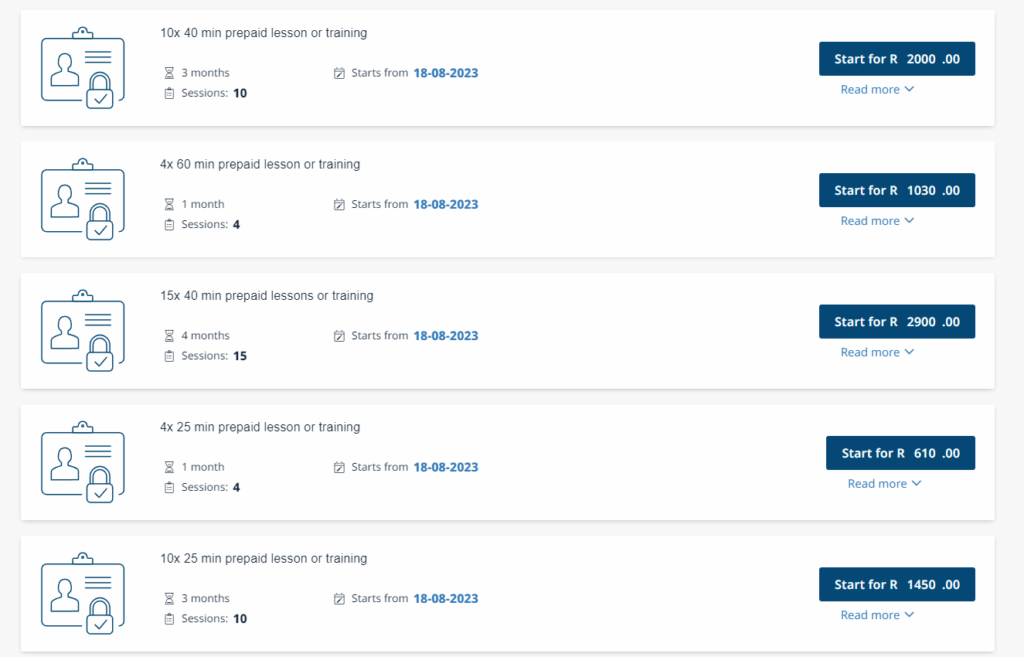 Google Reviews
Feedback is vital for any business, and our Google Reviews integration ensures that The Hill Riding School gets noticed for its excellence. Direct testimonials amplify trust, and newcomers can gauge the quality of instruction and experiences from genuine client feedback.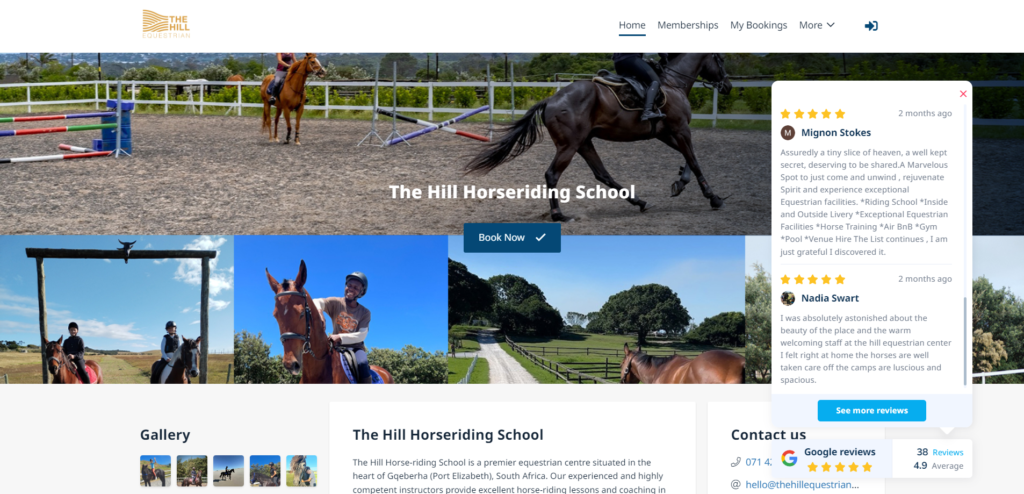 Gift Cards
Horse riding is an experience like no other, and with the Gift Cards feature, The Hill's customers can now share this joy with loved ones. A thoughtful gift for any occasion, be it birthdays, anniversaries, or just a weekend surprise.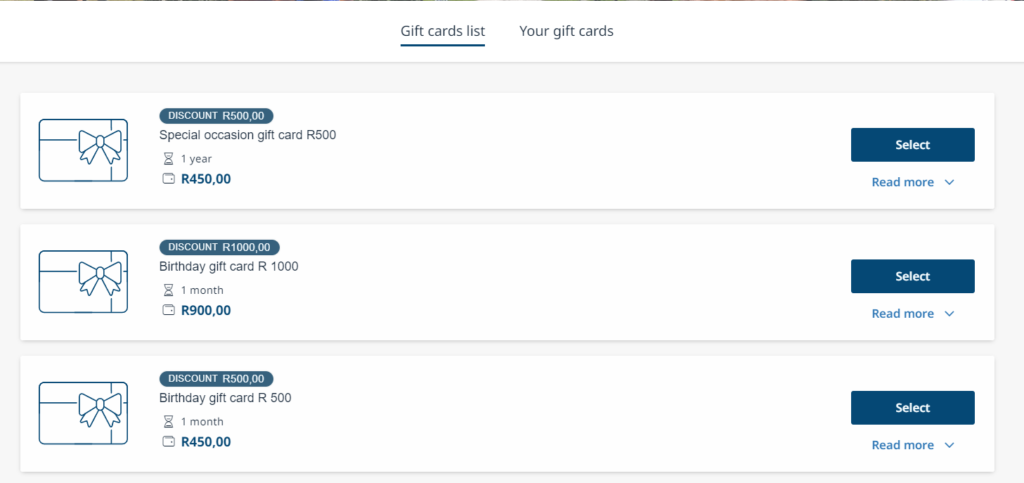 Client Mobile App
Given the on-the-go nature of riders and enthusiasts, the Client Mobile App is a game-changer for The Hill Riding School. This tool provides the convenience that everyone craves, allowing them to book lessons, check schedules, and even reschedule appointments effortlessly.
Whether they're on the field or in the stable, accessing The Hill's services is just a few taps away. It's another step The Hill takes to ensure a seamless experience for its community.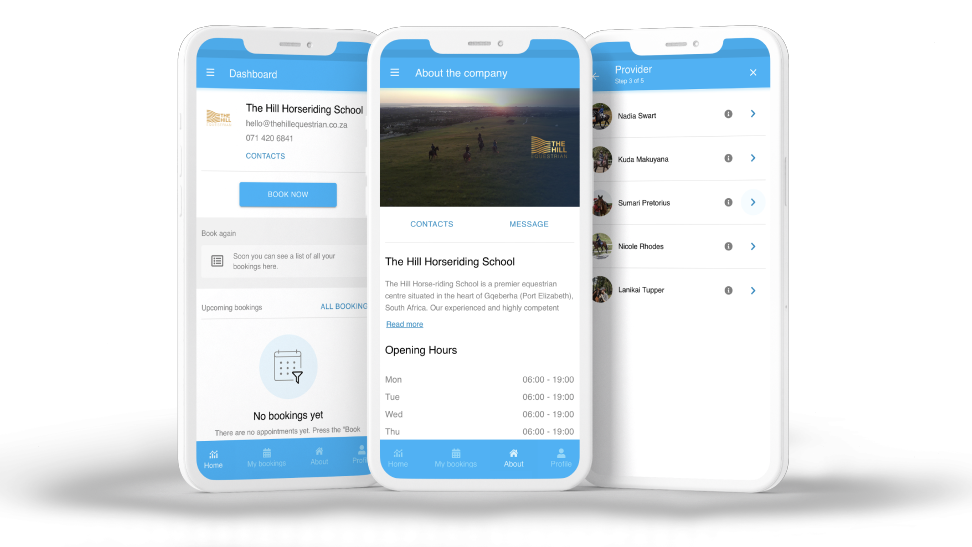 Contact Us
Any specific requests, like group outrides or escorted beach rides, are now just a click away with the Contact Us feature. The Hill Riding School remains accessible, prioritising client communication and ensuring every request is attended to.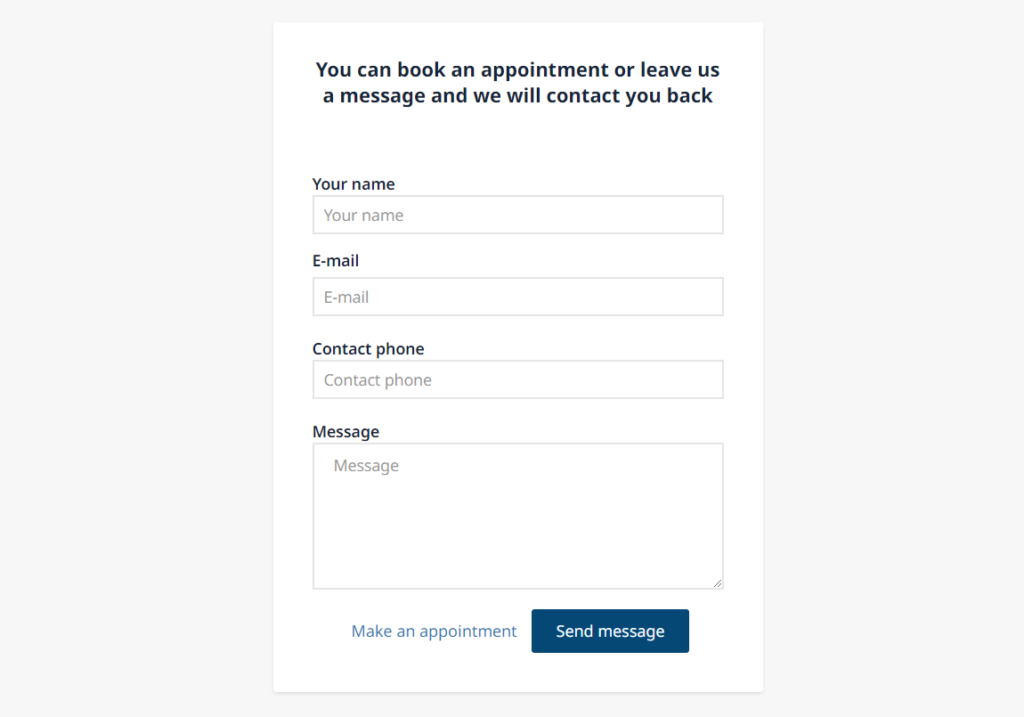 Final Words
By embracing SimplyBook.me's suite of features, The Hill Riding School has significantly amplified its operational efficiency and client engagement. If, like The Hill, your business aims for streamlined operations and heightened client satisfaction, SimplyBook.me has the tools you're seeking.