How to Encourage Your Clients to Leave Positive Reviews
September 29, 2022
811
0

This post is also available in:



The power of positive reviews from third parties is undeniable. People depend more or less on others' experiences when deciding on a purchase. This could be either by asking friends or families or searching online for reviews.
Online reviews have turned out to be very influential in persuading purchases. This is true not only for international brands but for local businesses as well. 98% of people surveyed by BrightLocal read online reviews for local businesses.
Yet your clients might not know the value of their positive reviews or might be too busy to leave a review even if they had a great experience with you.
If you're a local business looking for ways to build trust with your audience and increase sales, you need to have a strategy to encourage positive reviews. Here's how.
Why client reviews are important
Online reviews increase your brand's visibility immensely if you know how to offer pleasing experiences. Reviews define your business' reputation, considering 77% of consumers regularly read them when looking for local businesses.
Having an online presence backed up with favorable, affirmative-sounding customer reviews is a must for any business. Although review sentiment is not a Google ranking factor, today's consumer trusts reviews as a source of genuine information on a product or service. And B2B buyers are no different. Gartner's 2021 SMB Software Buying Behaviors Survey found that 66% of software buyers say reviews significantly impact their buying decisions, and 85% value online reviews as much as a personal recommendation.
7 ways to encourage your clients to leave positive reviews
1- Pick the right time – when they're content
The last thing you want to do is to prompt a negative feeling from customers who are already doubtful about working with you. If you ask an about-to-churn customer for a positive review, it's pretty likely that you'll even further annoy them. And clearly, they won't be leaving an entirely positive review at that time.
To avoid that, ask when they're satisfied. Like when you resolved a customer support issue for them or had a successful interaction that left them content. If you take the time to explain how critical reviews are for your business, they'll likely consider it.
You can even automate the process by building workflows that send triggered review request emails when a customer ticket is resolved. Almost all CRM tools have this function. If yours doesn't, ask your customer support representatives to ask for a review at the end of a successful conversation. It won't take much of their time.
All of this doesn't mean that unhappy customers don't deserve your attention, but that's another story.
2- Offer incentives
Nothing comes across as more appealing to the shopper than a simple gift. This can be a discount or a free item or service. When merely asking for reviews doesn't work, offer little incentives that won't blow your budget but will make customers happy.
The incentive doesn't have to be about your products or service. If, for instance, discounting is against your pricing policy, you can give out Amazon gift cards, BestBuy corporate gift cards, or discount codes from popular stores that'll appeal to a large audience.

What would be even better is finding marketing partners who you share an audience with. Say you're both selling to Shopify store owners. You can create discount campaigns exclusive to each other's audiences and include them in your brand proposal template. There lies a perfect opportunity to grow your audience while generating positive online reviews.
If you're worried that your diverse customer profile is an obstacle to finding the best incentive, leave the decision to them. Offer several options and let them pick what's best for them.
3- Encourage user-generated content
One of the most authentic forms of client reviews is user-generated content. This type of content may not come across as proper reviews at first glance. But people actually share brand-related experiences on social platforms regularly, and social posts have far greater reach than a regular review.
Take this post, for instance:
John is a Digital Marketing Expert and the CEO of a marketing company, and he has over 40,000 followers on the platform. John's advice is appreciated by marketers worldwide and can create hype around a brand.
John is not an affiliate marketer, so he believes these genuine ideas will be helpful for his followers. That's why this type of content is incredibly valuable, and you need to find ways to encourage your audience to do the same.

Don't ask for promotional content; just ask your customers to share their true feelings about your products or service. And give positive review responses shortly afterwards!
ASOS nails it:
Embed: https://www.instagram.com/p/CeB2M0ptpu0/?utm_source=ig_web_copy_link
You could also use this user-generated content in different places and different formats. Take screenshots of positive reviews on social media and use them on your website; repost them multiple times through your social media accounts and tag people; mention them in your articles and guest posts; produce more detailed case studies if loyal customers would cooperate, etc. A content distribution software platform could help a lot here.
4- Invest in industry reviews sites
B2B buyers will be more accustomed to leaving unprompted reviews in the future. As mentioned earlier, most B2B and B2C buyers rely heavily on online reviews. When they make a habit of leaving reviews on third-party review platforms, those platforms will gain even more traction and will drive substantial traffic to your website. Look at how many reviews apps on the Shopify App Store can generate:
Or, look at the number of reviews left on just one peer-to-peer review site, G2:
And these platforms offer badges that'll be useful in marketing too. Look at how businesses use their scores for marketing purposes:
You'll have to start building your presence on review platforms right away. It'll take time to generate reviews. They won't pile up in a day.
5- Turn negative feelings into positive experiences
It's okay to have a few bad reviews on your online business, but you must do everything possible to fix them. You can see that consumers see value in being responsive to all kinds of reviews:
Respond to bad reviews and try to understand why customers are complaining. The logic is simple. If someone is unhappy with your product or service, it means their experience fell below their expectations. Regardless of whether they had unrealistic expectations or you've actually failed to provide what you initially promised, you have to show negative reviewers that you care about their experience.
Suppose you manage to understand their problem and find a way to compensate for the poor experience. In that case, they will take the extra step to update their review and talk about how professionally you handled the situation. And others will see how committed you are to pleasing your customers, which shows that you're a trustworthy business.
It's best to consider customer sentiments and deal with unhappy customers before they leave negative reviews. Even unhappy clients can leave positive reviews if you deal with their problems efficiently. There are many ways to collect information from clients and determine how they truly feel about you. Surveys, questionnaires, interviews, shared documents and other kinds of feedback collection software could be helpful.
6- Make the process as simple as you can
Some of your customers have busy schedules, so they probably don't want to go through a tiresome process even if they want to leave a review. Make writing a review as straightforward as possible.
If you're using an email drip campaign to request reviews, make sure to include links to various review sites. You can even create a review funnel landing page where links are placed.
When they have several options, customers are more likely to choose the option they're familiar with and won't worry about signing up for the platform or learning how to use it from scratch. Doing this will guarantee that the process will take the least time.
One other thing that'll help encourage customers to leave a positive review is offering them a template. You can point out the aspects of your relationship that you feel are pleasant for your customers, such as your support team's responsiveness or capability to resolve problems. This will help people conceptualize your relationship and make the reviewing process easier.
7- Personalize your request
Personalizing your request will convince customers that you genuinely care about their opinions and feelings. Include a personalized message or video when asking for a review. Mention how grateful you are for their trust in you and their support. Then ask them if they'd leave a review.
As they did in this example:
The personal note section could include the shopping time or tips about using the product they purchased. The email could also have a picture of Maria, the Manager, which could further convince the customer that there's an actual person eager to read their review.
If you think your audience needs more personalization—say your efforts have not worked out alright yet—you can also add a personalized discount code as a gesture. The discount can be on a product or service they purchase repeatedly or one they have shown interest in. This would indicate that you care about their interests and offer relevant deals they'll like.
Say a customer has used your regular service but never benefited from your top-tier package. You can give them a discount code on your premium service and ask them to review it later. Explain how important their opinion is for you, and that's why you wanted them to try your premium package. It'll show that you know exactly how they use your service and how much value you see in their opinion.
Customer experience is at the core:
Although the ways explained above could help you get more positive reviews from your clients, at the core of all this is your customer experience: how happy they are with you and your product in their hearts.
Keep customer experience in mind in every phase of your customer journey. This includes prioritizing user experience in your product development process, designing an unobtrusive marketing strategy, having an effective customer onboarding process, and providing excellent customer service and support. Providing a great customer experience will ensure that your efforts to generate positive reviews will be effective.
---
Guest Author Bio: Mostafa Dastras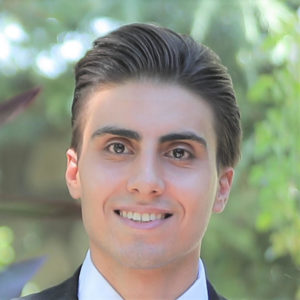 Mostafa Dastras has written for some companies such as HubSpot, WordStream, SmartInsights, LeadPages and MarketingProfs. What keeps him up at night is how he can help his clients increase sales with no BS content marketing. Visit his blog, LiveaBusinessLife, or connect with him on LinkedIn to get him to work with you.