Tips for Running an Online Business
08/08/2022
927
0

This post is also available in:




Have you decided to join the remote work wave of online entrepreneurs that are already running successful online businesses from the comfort of their own homes? High-speed internet, powerful home computers, and digital payment systems have made operating your online business so much easier. If you're ready to take the leap and become a digital entrepreneur, here are some tips you'll want to be aware of before you get started.
Equip Yourself For Success
Running an online business is no different from any other type of work: you need the right tools to do the job. If you're planning on being in it for the long haul, it makes sense to make some investments early on. Get yourself a fast and powerful remote laptop, something that can handle tasks like web design, spreadsheets, and video calls all happening at the same time. It might cost a lot for a high-quality laptop, but it's certainly worth considering for the long-term performance of your company!
If you're like most people, you'll be starting your online business from home. As many people have learned, remote work certainly has its benefits but also its distractions. Make sure to establish a working setup that is free of distractions and allows you to focus on the task at hand. If you need to meet virtually with clients or partners, you'll certainly want to portray a professional environment.
The keys to a great work environment? Quiet, comfortable, and in a place where everyone knows you are working. It's ideal if your kids or your pets don't interrupt you on an important business call. If you will be typing a lot, it may also be worth investing in a wireless mechanical keyboard. Make sure you're clear from anything that might tempt you into not working. Distractions like televisions could lead to you taking longer than expected to complete your task.
Finally, you want to make sure you have a strong internet connection. Nothing is worse than a video call with a bad connection. It looks unprofessional, and you could absolutely miss a vital part of the conversation. You'll also want to make sure that the space you pick to work from has a strong WiFi signal, so you don't run into any connection problems while you work.
Knowing Your Online Marketing
One thing many new entrepreneurs overlook is how crucial online marketing is to the survival of an online business. If nobody knows about your business, how can you expect it to thrive?
Put effort into your online presence. Imagine it as creating a stunning storefront for a physical store. Also, look at various ways to market your business. You might join certain forums, run ads, or do email outreach. In addition, creating a strong social media presence is important, as it can be a great way to do marketing outreach. If a social media post or share goes viral, it can be one of the fastest ways to build your brand. Remember that online marketing gives you direct access to a global audience. Don't overlook its importance.
Managing Your Online Business
Just because your business is online doesn't mean you don't have to face your customers. It just means it likely won't be in a face-to-face setting. Your business still needs to be prompt with responses to requests, and having a quick turnaround on emails or other forms of communication is a great way to build a happy customer base.
If you are the face of your online business through video calls, then you'll want to appear professional and dress the part. It might seem silly, but appearances in a video call still matter. Before you enter the call, make sure your camera and microphone are working. It also doesn't hurt to make sure your camera angle is exactly as you want it to appear in the call. Don't be embarrassed to make yourself look good, and don't have anything distracting in the background of your camera.
Whenever you are communicating with clients or partners, remember that they could be in a different part of the world. The best part about starting an online business is that it allows you to form a global following. Just be cognizant of a difference in time zones or work schedules when dealing with international clients.
The Online Business Mentality
If you want to be successful, you should take your online business seriously. At the end of the day, this is a real business and can potentially be a real source of income that you could one day live off of. Therefore, it makes sense to treat it like a real business rather than just a hobby or side hustle.
It pays to study your business industry as well. Know what will help to grow your business and generate more revenues. Study your competition. You want to have your finger on the pulse of the industry and know what your rivals and peers are doing. If you're a beginner or new to your industry, take each day as a learning experience to help improve your business for the future.
Keep track of your revenue, expenses, and bottom line. At the end of the day, you're starting an online business because of its earning power potential. If you're bringing in revenues, keep track of the corresponding expenses. What levers can you pull to increase revenue without increasing expenses quite as much? Are there certain opportunities that have a higher margin than others? Take a close look at your expenses too. Is everything you're spending really necessary? When can you expect a return on certain spending? For example, if you're spending money on advertising, what's your conversion rate and is it worth it in the long run? Keeping track of the data will help you make good business decisions that can help your business succeed.
Conclusion: Tips for Running an Online Business
So there you have it! Hopefully, these tips can provide you with a good foundation for starting your own online business. Make sure you have the proper set-up to help your business be sustainable over the long run. Invest in great equipment, a strong internet connection, and a workspace inside your home. Heck, maybe even invest in a great coffee machine at home so have access to great coffee at your fingertips!
Take establishing and growing your online business seriously because it has the potential to generate real cash flow. Keep track of your revenues, expenses, and bottom line. Use data and analytics to make good business judgments. At the end of the day, there is nothing quite as exciting as watching your own business take off!
Guest Author Bio – Jay Wu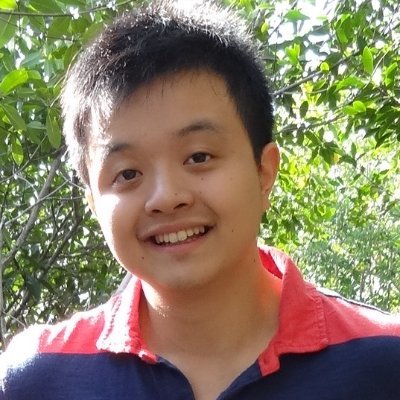 Jay Wu is the founder of Money Knock, an online hub for entrepreneurs, remote workers, and readers passionate about finance. Jay has over a decade of experience in finance and is well versed in entrepreneurship and remote work.