Lifestyle Coaching: Make the Most of a Booking Page
05/08/2022
811
0

This post is also available in:




As a lifestyle coach, or someone who is looking into becoming one, it can be difficult to juggle everything related to your business, including replying to clients for bookings, writing notes from each session, scheduling appointments and so much more. Employing a booking system would help you to organise everything related to your business from bookings to payments and notes about clients. Read on to find out more.
What is lifestyle coaching?
A life coach is a trained professional helping people progress in their lives. Life coaching helps clients improve their relationships, careers, and daily life. There are different coaching methods, but generally, the coach allows their clients to define goals whilst also implementing strategies to overcome hurdles. The life coach identifies the client's critical skills to help them achieve their goals and implement permanent change.
Why is a booking page important for lifestyle coaching?
As a lifestyle coach, it's essential to clearly understand each client, their needs and expectations of your coaching services. Using an all-in-one booking system like SimplyBook.me, which contains everything for your business in one place, allows you to put your clients at the forefront of your time.
SimplyBook.me's system eliminates the back and forth of finding a suitable appointment time that allows you to focus your time on your clients. Inside the system, you can set up your working hours, public holidays and vacations so that only your available hours will be shown to your clients. They can then choose the time and date which suits them best, and shortly after, both parties will receive an automatic confirmation email confirming the booking. On the admin side, there is two-way synchronisation with your other calendars, such as personal, so you can ensure there are no overlaps between work and personal.
Advantages of using a booking page
Implementing a booking page can help you quickly organise your bookings and send appointment reminders to your clients. Not only is the booking system easy for you to set up, but also easy to maintain and keep track of your appointments. For you and your clients, it is easy to cancel or reschedule a booking, and a notification will automatically be sent to both the client and the admin to keep you informed. The SimplyBook.me booking page also allows your clients to leave reviews, encouraging new customers to try your services.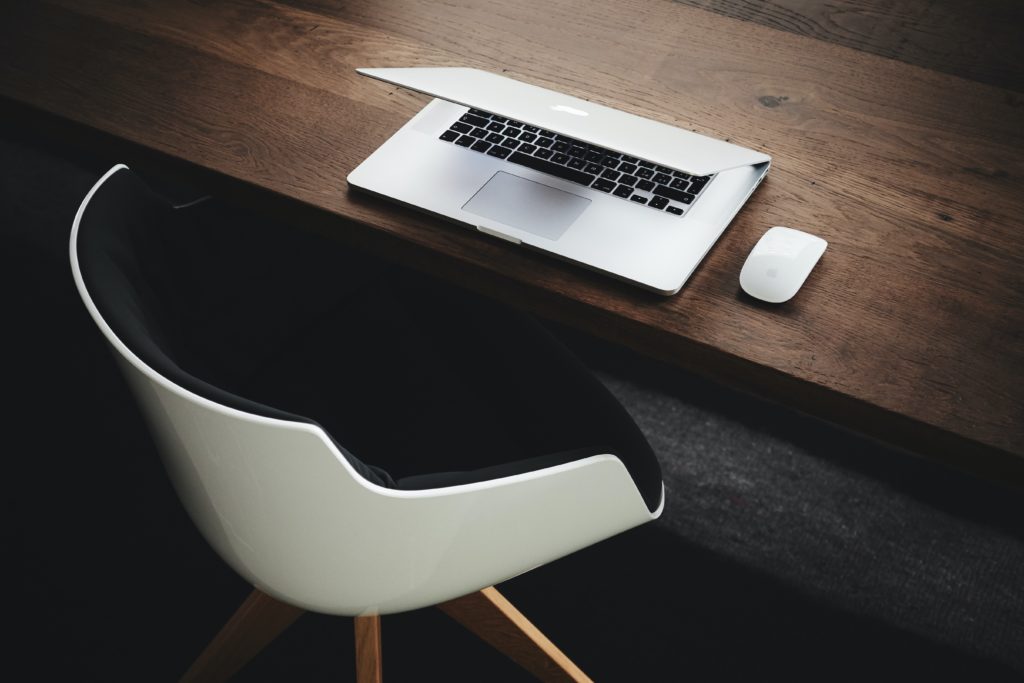 Features which can help lifestyle coaches
Not only is the booking page easy to set up and use, but there are over sixty custom features you can add that will elevate your booking page experience. Read more below about some of the best-fit features for your lifestyle coaching business.
Intake forms
One feature that can help you maximise your time with your clients is intake forms. This feature allows you to set questions based on standard information you need to know before an appointment. You can make the fields optional or mandatory, and various field types exist. Some fields include the date, single or multiple lines of text, dropdown selection, and checkbox. Your clients can answer these questions, so all the necessary information is available for you before the appointment.
The intake forms can gather information such as clients' full name, date of birth, areas they would like to improve, goals, etc. It is a great way to get to know your clients beforehand so you can dive into the session and make the most of it.
Online payments
Having the ease of online deposits and payments makes your life a lot easier as you don't have to worry about getting payments after the session is finished. It's also helpful to know that making payments beforehand has significantly reduced no-shows. There is a range of payment processors to choose from, including Stripe, PayPal and Square.
Client rescheduling
If your clients often have to change their appointments, it can be time-consuming to cancel the booking and create a new one for another date. The SimplyBook.me system eliminates this issue by sending your clients a rescheduling link in the booking confirmation email. Alternatively, the client can go into their profile on your booking website, and under the "upcoming bookings," they will be able to reschedule. As an admin, you can define a minimum period before a booked appointment for when a client can reschedule the appointment. For example, you can specify in the system that your clients can reschedule their appointment up to 48 hours before the booking.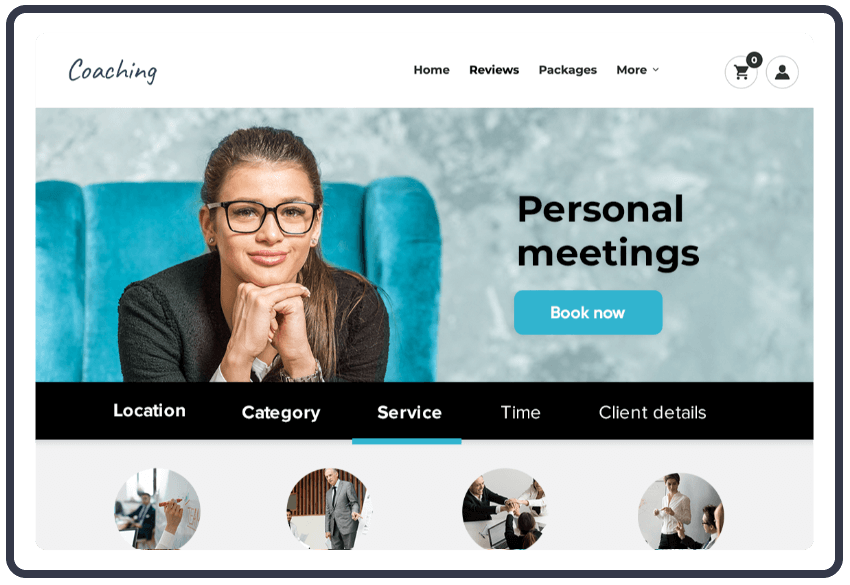 Buffer times between clients
The buffer times feature is an essential part of being a life coach. As part of the job, it is crucial to put your clients first, and sometimes this results in the session running a little over time which is why the buffer time is essential. Not only does it give you some time between clients in case one appointment runs over a little, but also it gives you time to finish up any notes and take a small break before the next client.
The feature allows you to set the amount of buffer time between appointments – it could be 15 minutes or whatever you think you need. This means that an hour session could be at nine and finish at 10, the buffer could be 15 minutes and the next available slot to book for customers would be 10:15. The 15 minutes gives you plenty of time to prepare for the next client so that you are fully prepared and focused on them.
Reports
Reports are a time-consuming task that usually takes ages to prepare, and most find it boring, so they put it off for as long as possible. The SimplyBook.me system automatically generates various reports for you, including a basic report which enlists every booking in detail and a payment transactions report. The payment transactions report lists all of the offers and invoices made, and the admin can also go in and cancel bookings and payments here.
There are also customer-related reports, including the client report, which shows a list of all clients, and you can see each customer's bookings. This report is also exportable, so it's very quick and easy if you need a list of all your clients. The SMS report also details all messages between you and your clients. Moreover, various financial reports are available, including sales reports, sales and tax reports and the insights dashboard, which is customisable to display charts on your bookings, different service profitability and employee workload. As if those weren't enough, there are also reports for each custom feature you add so that you can see which features are working best for your business.