The Benefits of Business Planning
26/05/2021
1694
3

This post is also available in:



In the world of business, everything's better with a plan. Of course, that's also easier said than done for most. Oftentimes you get well ahead of yourself before you even realize it, and then you'll be backpedaling and trying to retro-plan, which only leads to problems. Thus, it's always best to start with a plan.
Think about the times in your life when you've taken it upon yourself to create a good plan before getting started. Perhaps it was a family vacation that had a full itinerary and everything planned. Or maybe it was the last time your company changed offices, and you had movers lined up, and everything organized ahead of time, making the process seamless. You can start to see what we're going for here; planning makes things easier.
In developing a plan, you want to use a business plan template that organizes your thoughts into the following key sections.
Company Overview: describes the nature of your company and documents accomplishments to date
Industry Analysis: details the industry in which you're competing, including documenting its size and trends
Customer Analysis: defines your target customer and their wants and needs
Competitive Analysis: details your key competitors, their strengths and weaknesses, and your areas of competitive advantage
Marketing Plan: defines how you will attract new clients
Operations Plan: documents the milestones you hope to achieve
Management Team: documents the key members of your team
Financial Plan: discusses your financial needs and gives projections for expected future results
Below, we'll look at the biggest benefits of completing each of these sections and having a solid plan in place.
---
Prove Your Worth
When you take the time to plan your business, you are proving to everyone (including yourself and business partners) that you are serious about your endeavor and that you are committed to what you are doing. Anyone can say they want to succeed in business, but creating a solid plan forces you to think everything through, consider all the factors, and make better more sound decisions.
Establish Goals and Milestones
When you have a plan, you'll be much better able to establish the goals that you want to achieve and actually articulate what milestones you will mark along the way. The guy who says "I want to make a million bucks" and goes to work and the guy who carefully plans out how to hit the million-dollar mark are two different people, and only the latter one gets there.
In your planning, you should figure out your ultimate goal and then break it down into milestones to be accomplished along the way to achieving it. For example, if you hope to have $2 million in sales in five years, then in the next 12 months, you probably have to hire X new employees, form partnerships with Y companies, etc. Success is accomplished when you identify and accomplish milestones.
Understand Your Competition
When you're planning your business strategy, you must compare what you're doing to the competition. Every business has competition, and it's critical to understand them to gain a competitive advantage. When you don't have a plan, you can't possibly plan for how to outwit the competition. Plus, if they're planning and you're not, they're already winning before you even start.
In your business plan, figure out your competitors' strengths and weaknesses and develop a competitive advantage, that is, how you can build a business that customers routinely choose, or who can operate at a lower cost, etc.
Assess Your Odds of Success
Business planning gives you the chance to step back and take an objective look at everything. When you document your business idea in your plan, it's much easier to assess whether it will be feasible, let alone successful, as well as give you the chance to influence results. After all, the last thing that you want is to go into business and end up going right back out just because you didn't take the time to see whether your idea was any good.
Understand Your Target Audience/Customer
Planning a business properly allows you to understand your target customers better. You can plan for high volume business times, special occasions, or buying considerations and figure out where and how to find the ideal customer. This helps you create better products and services and better reach those who need what you have to offer.
Determine Your Needs (Financial and Otherwise)
Financially, a business is an expensive investment. There are several costs to consider and things that will require your attention. If you just dive in without a plan, you stand a good chance of overlooking some of the most important and most basic elements of a solid business. You could even miss out on valuable capital or put your reputation at risk by not doing things the right way.
The business planning process requires you to create financial forecasts examining how much money you need to start and grow your business and the potential financial results based on varying assumptions.
Document Everything
When you have a plan, you have it in writing. It is a document detailing everything your business needs to accomplish, wants to achieve, or has accomplished thus far. Planning means putting it on paper and making sure that everyone is on the same page. That paper trail, whether literal or virtual, is what separates the successes from the average business.
Identify Opportunities for Systems & Software
When completing each section of your business plan, think about systems and software that could improve results.
For example, with the right appointment scheduling software, you can automate workflows, create rules-based availability, and manage every aspect of your business from the cloud on any device. Modern scheduling apps include features like:
Booking pages
Client-facing portals
Social booking widgets and tools
Calendar syncing
Payment integration
And more
Such a system will improve your marketing (allowing clients to schedule appointments) and operations (better employee scheduling), among other things.
Likewise, consider using customer relationship management (CRM) and billing and accounting software to allow your company to operate as efficiently as possible.
---
Free Up More Time
As a business owner, you will be busy taking care of everything that requires your attention. With plans and tools in place, you'll be able to automate, delegate, and free up those precious minutes to use where they need to be spent: on your business and your customers. There is nothing worse than feeling like you don't have enough time to run your business because you're too busy running your business; with a plan, you'll be able to run your business without it running you. Wouldn't that be a nice change?
Running a business without business planning is like traveling to a foreign country without a map. You'll inevitably get lost, backtrack, and waste precious time and money. Save yourself the headaches and start with a plan. You and your business will be glad you did.
---
Guest Author Bio : Dave Lavinsky, Growthink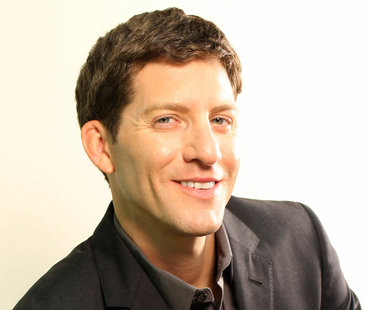 Dave Lavinsky is the president and co-founder of Growthink. Since 1999, Growthink has helped over 1 million entrepreneurs and business owners complete their business plans through our business plan consultants and business plan templates.