Appointments Made Simple for Nutritionists with SimplyBook.me
17/08/2023
1141
0

This post is also available in:




In today's fast-paced world, the wellness industry is growing exponentially, and the field of nutrition is no exception. Nutritionists, the unsung heroes of health and well-being, are often juggling multiple responsibilities, from creating personalised meal plans to managing their appointments. SimplyBook.me is the solution to the appointment management challenge, providing an efficient and client-friendly platform for scheduling consultations. Here's how:
1. Seamless Online Booking for Clients
Clients can now book appointments with their nutritionists at any time, from anywhere. With SimplyBook.me's user-friendly interface, they can view availability, select preferred times, and receive instant confirmations. Gone are the days of back-and-forth emails and missed calls!
2. Automated Reminders and Notifications
Say goodbye to no-shows and last-minute cancellations, one of the biggest headaches in the nutrition consulting industry. With SimplyBook.me's automated reminders, both clients and nutritionists receive notifications before the appointment. This feature ensures timely attendance and helps clients remember their commitments, reducing the risk of missed appointments. For nutritionists, this means a more organised schedule, minimised disruptions, and maximised utilisation of their valuable time. Embrace the convenience of automated reminders and elevate the professionalism and efficiency of your nutrition practice with SimplyBook.me.
3. Personalised Scheduling Options
Nutritionists can customise their availability, set working hours, and even incorporate buffer times between appointments using SimplyBook.me's intuitive platform. This personalised scheduling goes beyond mere convenience; it's about creating a space where the focus on each client is undistracted and dedicated.
By allowing for buffer time, nutritionists can ensure that they have the mental and physical space to transition between clients, maintaining the quality of service. Clients, in turn, feel more valued and cared for, knowing that their appointments are not just squeezed into a hectic schedule. Ultimately, SimplyBook.me's flexible scheduling options ensure that nutritionists can maintain a harmonious balance in their practice, meeting clients' needs without feeling rushed or overwhelmed.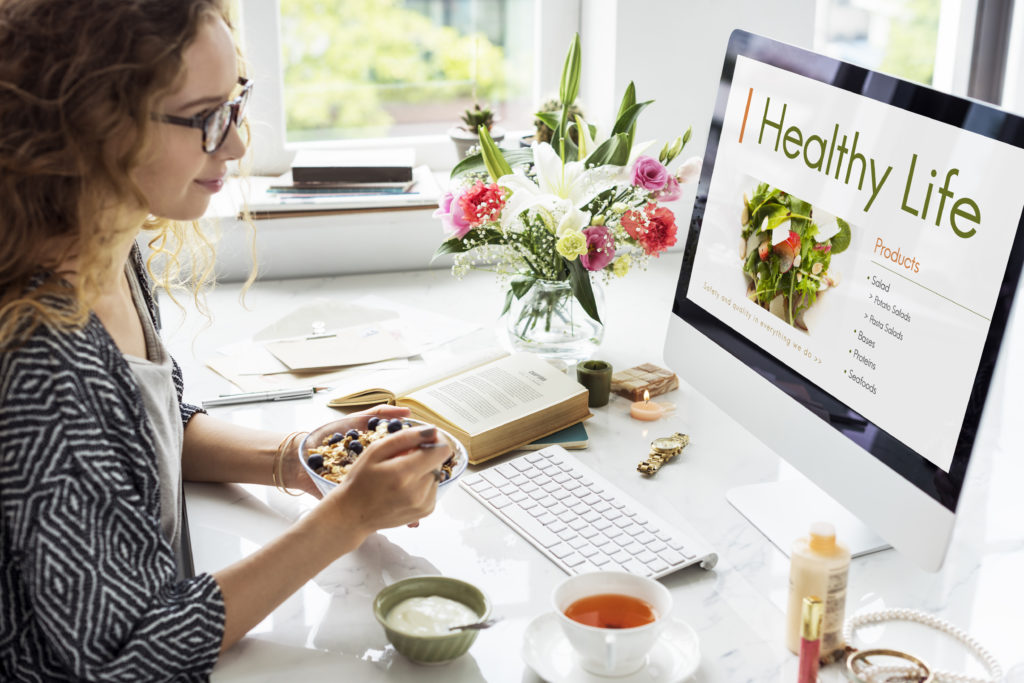 4. Empowering Clients
In the age of smartphones, your clients seek simplicity and efficiency, and the SimplyBook.me client app delivers just that. Available to all paying SimplyBook.me users, clients can book, reschedule, and cancel appointments; see upcoming bookings, booking history, and past invoices; purchase packages, gift cards, and memberships; and access other features like tickets and company contact details, all from the palm of their hand.
If you have a premium subscription, you can personalise the app with your business logo and brand colors, enhancing the branding experience. Android users also receive push notifications for booking confirmations, reminders, and changes. By offering this to your clients, you are not just providing a service but an entire experience, fully integrated with the SimplyBook.me system.
5. Integrated Payment Solutions
SimplyBook.me allows nutritionists to integrate various payment methods, making the process even more convenient for clients. Whether it's credit cards, online payments, or even mobile wallet solutions, transactions are secure and hassle-free. This versatility in payment options ensures that clients can choose their preferred method, enhancing their overall experience and satisfaction.
For nutritionists, this integrated payment solution not only simplifies the billing process but also adds a layer of professionalism to their services. Embracing the multiple payment options provided by SimplyBook.me means a smoother, more efficient process for both nutritionists and their clients, building trust and confidence in the service.
6. Client Progress Tracking
By using SimplyBook.me, nutritionists can keep records of client meetings, notes, and progress in one organised place. It's an invaluable tool for long-term client relationships and tailored nutrition guidance.
7. Effortless Sync with Other Tools
Nutritionists can integrate SimplyBook.me with other tools they use daily, like Google Calendar or specialised nutrition software. It's all about making their workflow more efficient and cohesive.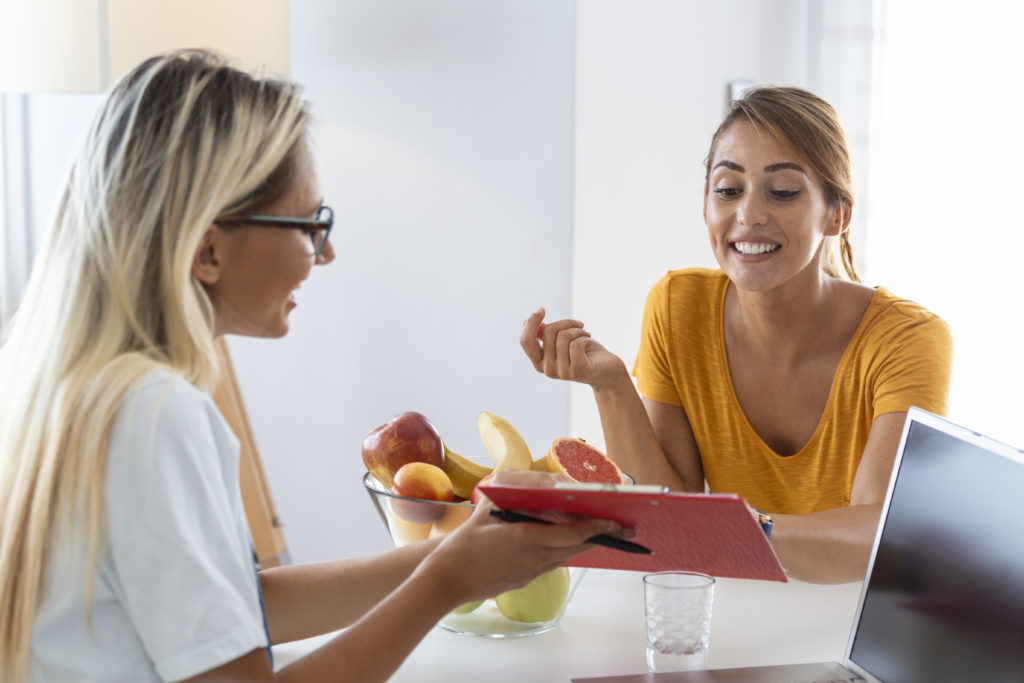 8. Control at Your Fingertips
Managing a nutrition practice has never been more straightforward. With the SimplyBook.me admin app, nutritionists have full control over their schedule, client information, and more, right from their mobile device. Whether it's tracking daily appointments or updating availability, the admin app offers a suite of tools tailored for the busy nutritionist on the go. This ensures that even when away from the office, you remain in control.
Conclusion
SimplyBook.me is more than just a scheduling tool; it's a platform designed to nourish both nutritionists' practices and their clients' experiences. With easy-to-use features and a focus on convenience, it's time to bring the nutritionist-client relationship into the modern age.
Join the growing community of health professionals who are using SimplyBook.me to enhance their practice. Start your free trial today!