SimplyBook.me November Newsletter – Or is it Movember?
05/11/2022
1218
0

This post is also available in:




October is over, and the Halloween decorations are down, although it took the rest of the week for everyone to eat the sweeties and treats. However, now we are on the final stretch of 2022 as we count down to the end of the year and all the festivities that come before. November is notable for several things, not least Thanksgiving and the subsequent Black Friday to Cyber Monday period, where nearly everyone buys their Christmas presents.
While we know that November will be an exciting month, we have a lot lined up (before we all get happy and jolly around the holidays); let's first talk about what happened in October.
We ended September with an end-of-summer party and company-wide brainstorming session; we also began saying our goodbyes to the HQ premises in Limassol. October began the next chapter in the SimplyBook.me story as we opened the door to our new offices.
Yes, we are still in Limassol, Cyprus. It is a fabulous space and perfect for carrying us forward into a new period of development and growth – It's a super exciting time to be with SimplyBook.me.
Check out our Instagram posts saying goodbye to the old office and hello to our new beginnings.
New In October
We know many of you were waiting for one of our new October releases. It's been a bit of a Google-centric month, really.
Google Reviews Widget
You asked, so we made it happen. It is now possible to display your Google reviews on your booking website. If people leave excellent reviews on Google and you can't show them on your Booking page, you are losing out on some fantastic "recommendation" promotions.
Of course, you will need to link your Google My Business profile with SimplyBook.me, but it's a free feature and easy to set up.
So below, you can see how the Google Review Widget will display on your booking website.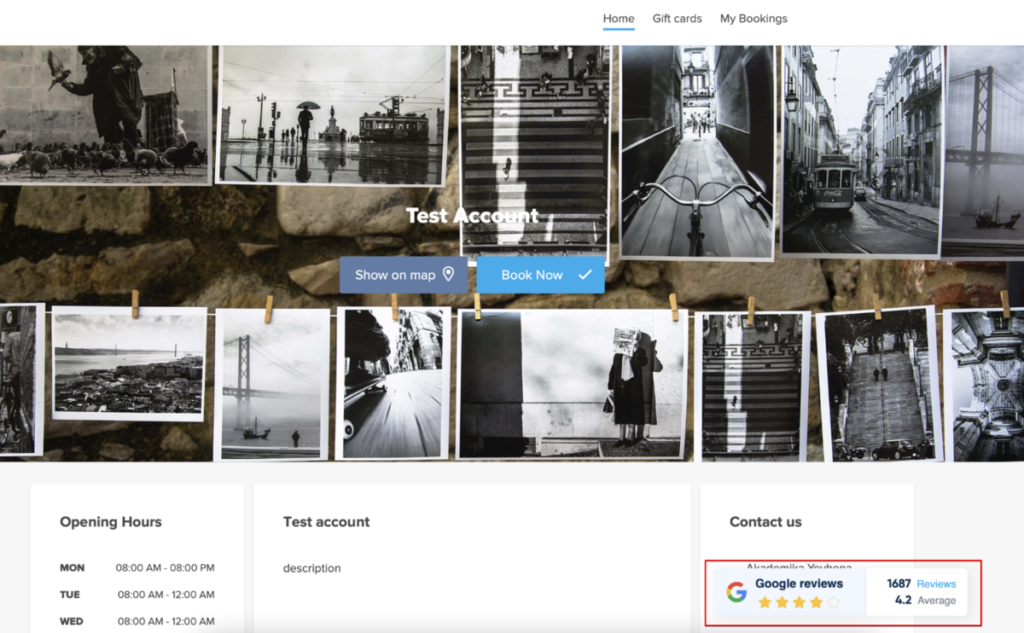 By default, your clients will see your overall Google star rating and the number of reviews you have received. If your clients click on the widget, it will open and show them the most recent or most relevant reviews – you choose which when you enable the feature in your SimplyBook.me interface.
Add Product / Service add-on data to Google Calendar Description
Many of our users employ synchronised external calendars (Google/Outlook Web) to stay on track with their daily timetables. It's simple and easy to check the calendar on your phone for booking details. However, details about service and product add-ons didn't translate across to the Google calendar appointment description. This is not great when a client is expecting extra services and products that the provider doesn't know about.
So we've done it! All of those additional extras now translate directly into the synchronised appointment. Which will ensure providers don't try to upsell a service the client has already booked or offered products they might already have paid for.
There's nothing worse than someone offering something you have already ordered or paid for, it makes clients think no one is talking to each other.
Coming Soon in November and Beyond
Logout from Google My Business
Finally, you will be able to disconnect your Google Business Profile from within the SimplyBook.me interface. At present, you can only disconnect your Google My Business profile from the Google account that is attached.
In November, we will implement a process that will allow you to remove your Google Business profile from your SimplyBook.me system without having to navigate into Google to do it.
Improvements for daily classes timeline on mobile
Okay, yes, we know that the daily timeslots for the classes timeline are too large and inconvenient for the mobile app. So we are changing them.
Currently in development, we will make design enhancements to enable you to better see and allocate class slots in your schedule while working on the mobile admin app.
Did You Miss It?
You may have noticed, or maybe not, but we have been a lot more socially active in October. We decided it was time to be human people instead of minions tapping away on a keyboard at the other side of your booking system. Honestly, we are people, not little, yellow-tiktak creatures. However, that could have been debated when we got a little dressed up for Halloween.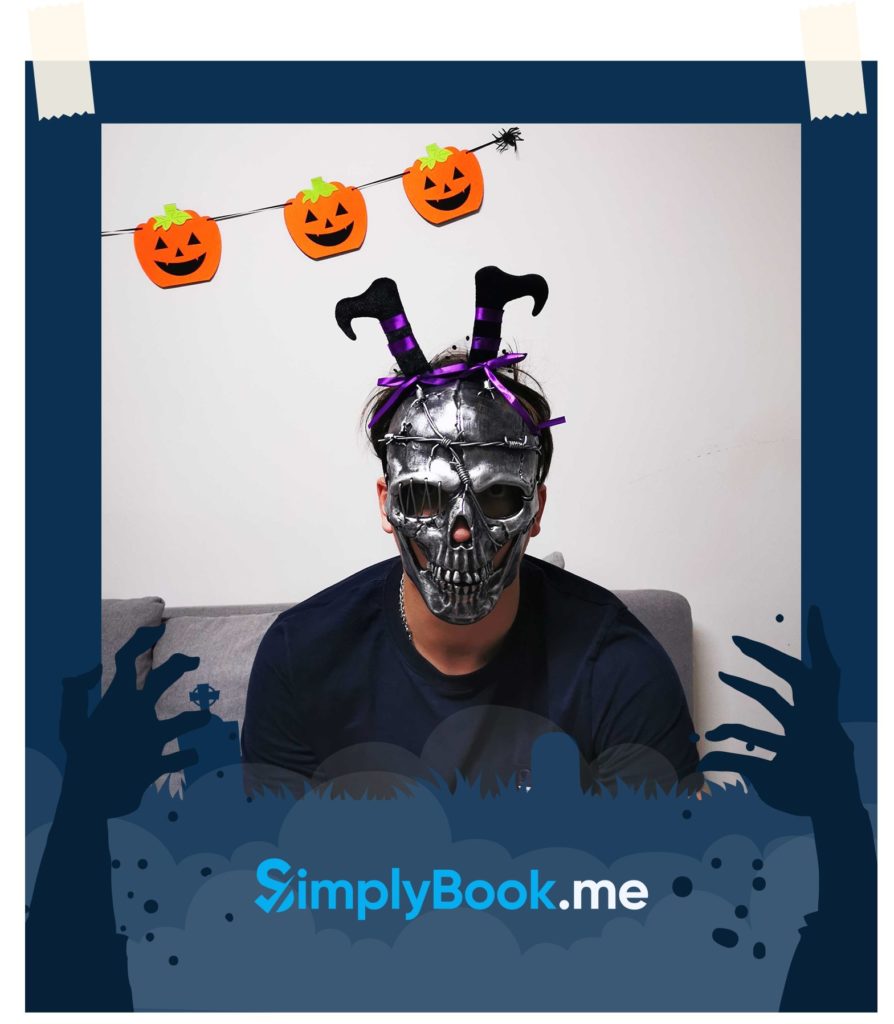 Unless you managed to get distracted (like us), you might have noticed that October was Breast Cancer Awareness Month. October 20th was #GetToKnowYourCustomersDay, which is the perfect occasion to review your intake forms and client sign-up forms to ensure you are asking the right questions to give the best services.
When it comes to knowing your customers, your end goal is learning what it takes to build long-lasting relationships. Ones that will keep your business growing.
It might be a little late for you now, but what will you be doing for Halloween next year? There are some great tips for Halloween event marketing, from the small gesture to the epic Halloween ball. It might take a while to plan the last one, so get started now.
Well, November – or Movember – is the month for Male Health Awareness. It's time for men to grow terrible moustaches in the name of raising money and awareness of male cancers, such as prostate and testicular, and also male mental health.
Our HR & Office Manager, the lovely Spyros, will be taking part, and we are all very intrigued as to what kind of 'tache he will be sporting at the end of the month.
Valuable Information From External Authors
We started October with some interesting information on how small businesses can integrate smart technology for greater efficiency, which was followed by some fascinating information on price elasticity from one of our regular posters, Anand Srinivasan.
Ron Stefanski reminded us why mobile-friendly websites are so important, and Travis Jamison had some very valuable marketing tips for generating trust with your audience.
Finally, Sam Bowman gave some insightful advice on extending remote therapy services.
That's all for now, folks.
While that's all for this newsletter, we will have plenty on our social media channel and new updates, business tips, and some more company event news.
In the spirit of thanksgiving, November will signal a new approach to appreciation and gratitude. Please keep an eye out for profiles of our amazing stars within SimplyBook.me.
And in keeping with our spirit of gratitude and appreciation, we thoroughly appreciate you, our users. Not only because you are our customers, without which there would be no business, but because you compel us to be better, do better and even give us some great suggestions along the way. Thank you.