If you own a local business, you'll want potential customers to be able to find you. Since most people search for local services online, you might have already thought to improve your local ranking on Google.
The number of internet users searching for local services and products is constantly growing. This trend is giving more weight to local SEO, and Google is well aware of that. In fact, the search engine giant wants to provide consumers with the most relevant local suggestions, be it for a restaurant or a cinema. In order to do that, it assesses factors such as relevance, distance, and prominence.
There is also a range of technical indicators at play. They determine which local results appear and where that takes place. Taking all of this into account, it is clear that ranking higher in Google holds the key to business success. It allows you to improve visibility and reach more consumers. So, here is a practical guide on how to improve your local ranking on Google and outpace your competition.
Optimize Google My Business Listing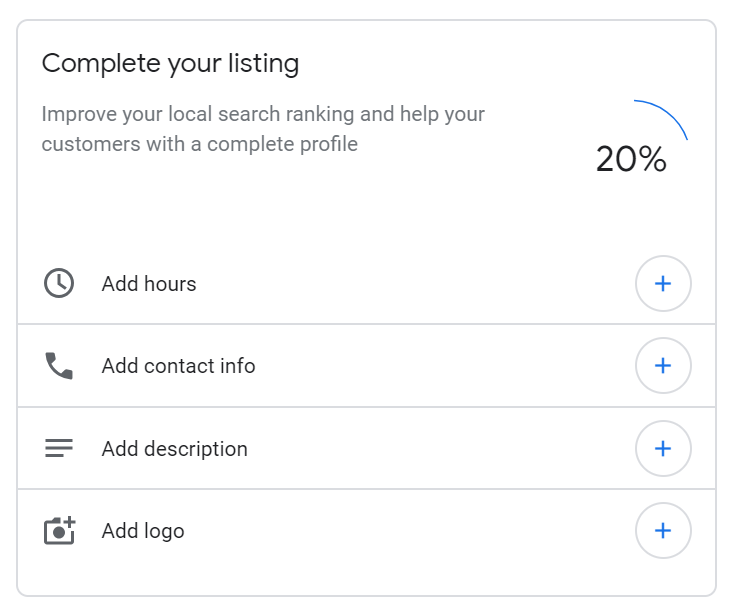 The first thing to do is double-check and edit data in Google My Business. To be more precise, confirm that your business information is accurate and up-to-date. Both the search engine and the local consumers should have a crystal-clear idea of how you are, what you do, and where your brick-and-mortar location is.
In other words, make sure you have your address, business name, working hours, phone number, attributes, and category in order. When a change occurs, update accordingly. This will give your ranking a solid boost.
Main Keywords in the GMB Business Name
Once you claim and fill Google My Business with information, you can turn your attention to the coveted keywords. There are a few hard rules to follow here. First of all, since customers use them to find you, these terms should always involve your location alongside your business name.
Secondly, use tools such as Google Keyword planner to discover and make the most both short- and long-tail keywords. Learning how to improve your local ranking on Google this way takes time, but eventually, you will gain a powerful edge over the competition.
Consistent NAP (Name, Address, and Phone Number)
Google factors in NAP data when determining which sites do show in geo-targeted searches. Experts also argue that the corporation cross-references NAP information across a wide array of websites. Thus, it is not enough to just focus on Google My Business.
The more citations you have and the more they are consistent with your actual NAP, the better it is for you. That being said, you don't have to sift through the whole of the internet to prove that you are serious and legitimate business. That is not the right answer to the dilemma of how to improve your local ranking on Google.
Directories/listings
Namely, reputable business/national directories, industry-specific listings, and sites like Yelp deserve special attention. These resources abound and include sites such as the local chamber of commerce, InfoUSA, the BBB, Whitepages, Foursquare, 411.com, etc.
Think of it this way: what backlinks do for SEO in general, citations and listing will do for your local ranking. With their help, you allow Google to better understand and evaluate your business according to factors of relevance and prominence. So, do your homework and try to find top directories where you are not yet listed.
Embedded Google Maps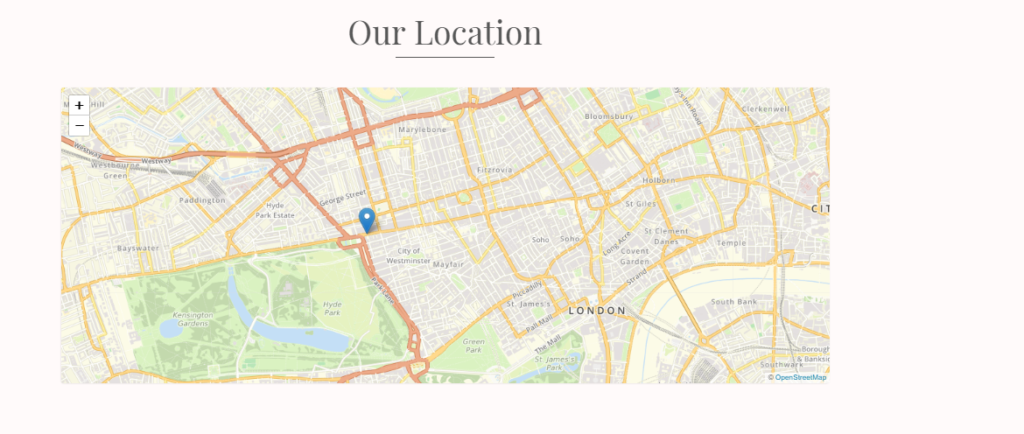 In this day and age, people use their smartphones to seek directions via Google Maps. They also like to see Maps on business websites, typically on "Contact Us" pages. From Google's standpoint, embedded maps are a welcome addition as well.
These visual cues leave little doubt that you are really located at the address you previously listed. It is also quite easy to do the embedding, so there are no excuses really. Simply search your name and click "Share or Embed Map". Then, copy the frame code and display it on your website.
Customer reviews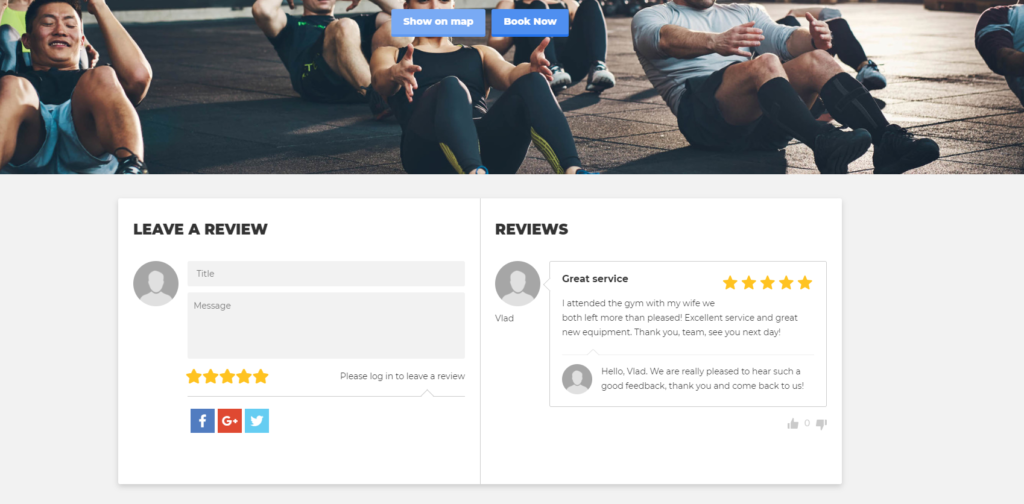 What people write online can shatter or elevate your reputation and credibility. Either way, you want to show you value them and their feedback. You could say that it has never been more important for brands to interact with customers on a regular basis.
So, instead of ignoring reviews, respond to them promptly. In addition, find ways to spur a steady stream of positive reviews.
| Simplybook.me enables you to seamlessly integrate reviews with your site, apart from offering maps and booking tool compatibility. They are essential for building a strong business presence.
Local link-building
Last but not least, link-building remains the mainstay of winsome SEO strategies. Its local iteration revolves around the process of gathering quality links from other local businesses. This time around, you are not supposed to prioritize high authority websites, but those that are similar to what you are doing/offering.
Therefore, spread your roots around local communities and business networks. Craft quality content pieces and resources to entice others to link to you. Ensure you are the best match for search queries: earn your place on people's screens and in their hearts!
Conclusion
Local SEO is here to stay and transform the way we fight for our market share. People not only Google brands, but also decide whether to do business with them based on that. And if you are not showing up in local results, you are potentially missing some huge business. So, like it or not, you have to be where your customers are.
Start by working out a local SEO strategy and getting familiar with factors that impact ranking. Next, move into the execution phase and figure out ways to improve your local ranking. Leverage links, directories, business data, reviews and other tactics that pay dividends in the long run.  It is time to dominate relevant searches in your area and get ahead of the curve.