10 Driving School Marketing Tips
21/03/2019
13881
7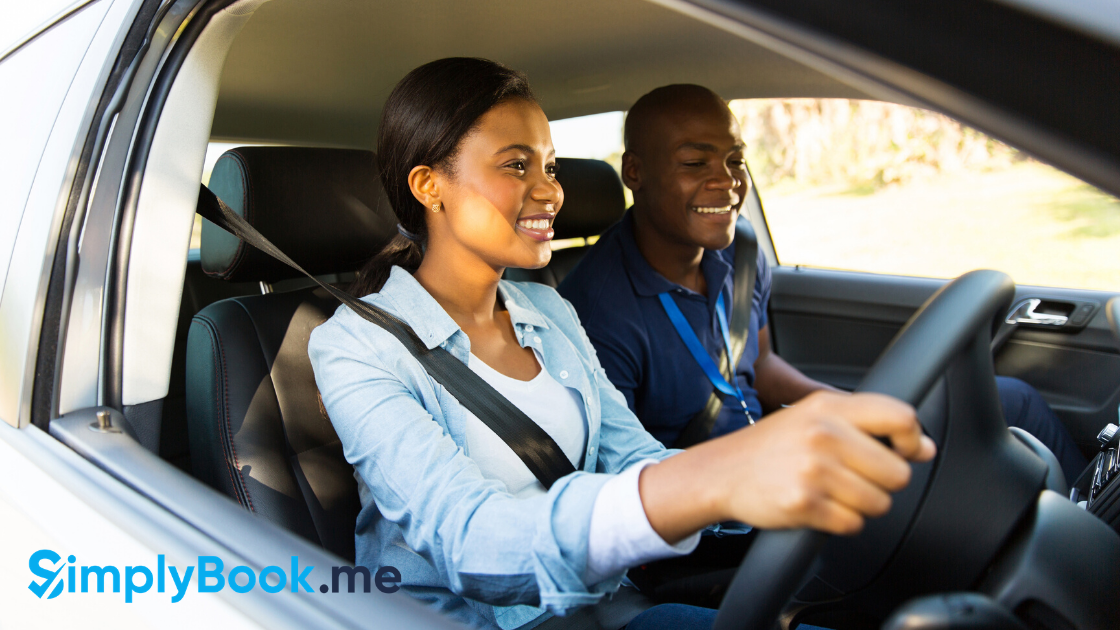 This post is also available in:



Driving instructors and schools are in hot demand, sprouting up at almost every corner. What sets them apart from one another are not lesson prices or cars they use, but the ability to do effective marketing. Driving School marketing is the main vehicle you need to grow and improve your driving school business.
Sometimes, you have to spend money in order to make money. The good news though, is that you can pull it off even on a shoestring budget. Innovative channels, tools, and tactics abound and depending on your prospect customers, some make more sense than the others.
To navigate all these intriguing options, you have to do your homework and discover who your audience is. Then, you proceed to form the optimal strategy for driving traffic to your doorsteps. This guide packed with actionable driving school marketing tips should help you get the show on the road.
10 Driving School Marketing tips

1. Engage in brand building
Your main strategic objective is to stand out. Namely, you need to be more than just another small business joining the overcrowded local landscape. The most reliable way to rise above the average is to start building a solid brand. This process revolves around communicating the specific advantages associated with your school.
For example, do you have exceptional pass rates or really good cars? Are you perhaps cheaper than your competition? Whatever it is, make your unique value proposition and main selling points crystal clear. Describe your style of teaching and do not hesitate to show some personality. Create a compelling narrative and experience around your offerings.
2. Put together a website
Under the influence of the internet revolution, marketing has changed dramatically. Establishing a solid online presence is no longer optional— it is an absolute must for businesses of all shapes and sizes. Among many other things, it allows you to convert visitors into paying customers. So, invest in creating a fully-fledged booking website, which is well-optimized for mobile devices and search engines.
Integrate core features such as online lesson scheduling, online payment processing, contact forms, coupons, student testimonials, and visual content.
3. Claim business listings
Once you have your website up and running, you have to drive traffic to it. Search engine optimization (SEO) is easily the best method to meet this objective. Start making strides by claiming your business listings on sites like Google My Business, Yelp, Foursquare, and Driving School directories. Creating profiles there will put you in front of people looking for driving lessons via organic search and Google Maps.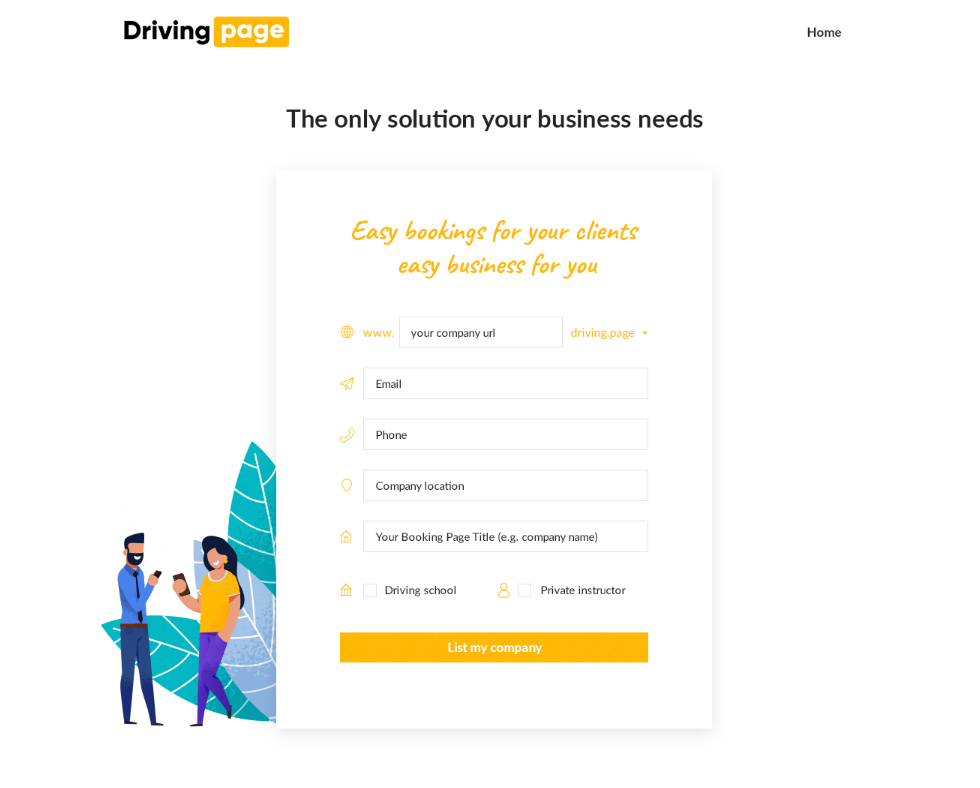 It is of the utmost importance to display accurate information and ensure it is up-to-date. We are talking about your address, business descriptions, phone number, social profiles, working hours, etc. It may all seem tedious at first, but you will score some SEO points and advance in the search engine result pages (SERP). The benefits of occupying a front-runner position are immense.
4. Mind the reviews
Before they make a buying decision, many students will check what your previous students have to say. In other words, they want reassurance from peers, whose opinion they hold in high regard (as high as personal recommendations by some estimates). Thus, you want to have testimonials, endorsements, and reviews speaking in your favor.
There are multiple ways to garner them, but improving your customer service is a top priority. Address concerns and problems behind bad reviews promptly. Offer refunds, free products, and exchanges to make up for bad experiences. Good reviews will serve as powerful testimony to your credibility and trustworthiness. Adverse ones will be unpleasant, but they will probably not shatter your reputation.
5. Work out a referral system
Another key marketing ingredient comes in the form of referrals: it is estimated that around half of all business comes from this source. You can think of it is a free form of word-of-mouth promotion, which you cannot afford to neglect. So, put a compressive referral system in place. Get to know who your most loyal fans are and once you have all the insights, have an open conversation with them.
Ask for referrals directly and be ready to offer something in return. It all comes down to nurturing meaningful, long-term relationships with students and boosting retention and satisfaction rates. Instead of treating them like some dollar signs, you should incentivize and empower people. That way, they will act as devout brand ambassadors spreading the good word around.
6. Get into social media marketing
Social media is a booming marketing platform with an unparalleled global reach. In this tumultuous ecosystem, it is possible to make waves for a fraction of the cost of traditional marketing. Setting up a profile comes free of charge and so do many tactics you can execute. Just make sure to first select the right networks, ones where most of your target audience is.
The rest boils down to engaging people in conversations and delight them with quality content. For instance, upload fun and informative videos (including livestreams) that gather heaps of likes, shares, and other social singles. Hold contests and award the best contributors of user-generated content. Use instant messaging features as customer service tools and dazzle with your response times.
7. Leverage email marketing
Although many have prophesized its demise, email marketing remains a staple marketing tactic for small businesses. It is quite inexpensive, yet brings impressive ROI. Truth be told, that is all provided that you embrace a highly targeted approach (scattergun tactic does not work). More specifically, assemble a contact list and segment it according to demographics and other criteria.
Furthermore, employ email automation tools to make your life easier. They streamline the whole marketing process and turn the planning and scheduling of campaigns into a breeze. Indeed, it has never been easier to keep everyone in the information loop, especially when it comes to promotions, exclusive deals, and upcoming offers. So, be as responsive and attentive as you humanly can.
8. Pay-per-click (PPC) advertising
Like it or not, advertising is the lifeblood of the internet. More to the point, it can help you attract more business to your school. PPC is the best proof of this. It represents the pinnacle of a modern, data-backed approach, which brings tangible and measurable results. Besides, there is no shortage of great PPC platforms for placing display and search ads (sponsored ads that appear in search results).
Leading providers such as Google Adwords require you to pay only when somebody actually clicks and gets transferred to your website. The costs also depend on the level of competition— how many others are bidding for the same keywords. Marketing ROI is not guaranteed, but if you target and deploy your ads smartly, you will spread brand awareness far and wide.
9. Be active in your community
Consumers favor businesses with a strong sense of social responsibility. So, instead of chasing profits, think and act locally. Make a name for yourself by attending business shows, conferences, and workshops. Find similar, non-competitive businesses and strike cross-promotion deals. Network with other business owners, managers, and leaders.
Try to become a trusted expert and public figure and show up at places your target audience frequents. Get featured in prominent media outlets and publications and collaborate with bloggers in your area. Finally, sponsor real events and fund social movements you believe in. Your efforts should eventually yield results in the form of awareness, free press, and good faith.
10. Make the most of traditional marketing
Despite all the digital hype, traditional marketing is still alive and kicking. Many business owners overlook the fact that they need to employ marketing what works, not what seems to be trendy at the moment. Do yourself a favor and avoid this dire mistake. Yes, television and radio are probably too expensive, but that cannot be said about print media.
So, create business cards and always have them close by. Deliver well-designed brochures from house to house or leave some branded bookmarks in a local library. Use discounts to target colleges and universities, where you are likely to find a lot of young aspiring drivers. Lastly, explore guerilla marketing options in your local landscape. It is time to attract more students and outmaneuver the competition.
Conclusion
If you are serious about putting your business on the map, promotion and marketing cannot be afterthoughts. In fact, you should prioritize these activities and have a defined strategy and budget for them. The ultimate trick is to figure out your unique advantages over other businesses and be aware of your weaknesses.
Sooner or later, you will witness your sales and bookings soar. Keep those wheels turning and the engine burning!