How to Use Service Add-ons for Increased Revenues and Customer Experience (updated)
24/11/2020
3925
1

This post is also available in:



It seems almost fitting that this article originally aired at the end of 2020 and now we are reaching the end of 2021, we can announce updates to this feature. Once again the year is ending, and now, more than ever the future is starting to look that little bit brighter, there is a future to build your business up. For companies wanting to increase revenue streams and improve customer experiences, using service add-ons can be a perfect enhancement tool.
So our video this week will show you how you can set up the service-add-ons feature in your SimplyBook.me scheduling system.
Update – Descriptions and Images
After much consideration and a busy year, it is finally possible to add descriptions and images to service add-ons. It wasn't immediately apparent why our users might need to include images and descriptions in their service add-ons. However, with a little help from our users and why they needed it, we finally understood the need.
Even though service add-ons are primarily an optional extra to the service you're providing, it could be very useful for your clients to see the benefits of purchasing the add-on.
One example that came from our users was that of a real estate photography company. Their add-ons included things such as aerial drone photography and videography. For that case, you can easily understand how having a picture could make the add-on more attractive for selling a property.
Another example is a make-up artist. While she provides false lashes as a stand-alone service, she also includes them as an add-on for a full make-up service. An image here would be ideal to show how adding the lashes to a professional level make-up service can really make your look pop!
While you might not have a visual to offer with service images, you probably want to describe the add-on and how it will enhance their experience with you.
Keep reading for everything else about the service add-on feature that you might need to know.
What Are Service Add-ons?
Service-add-ons are anything that enhances the value of the service to the client, without adding overhead costs to your business. Sometimes, it could be an extension of the service duration. An extra 15 or 30 minutes of massage, which increases the overall fee by a set amount, might take time out of your schedule, but it doesn't require the same setup and additional resources that a different client would entail. Alternatively, you could add an extra item, such as a luxury massage oil, or a deep tissue component not included in the standard massage service.
Service add-ons are the little extras that you can persuade people to buy when they wouldn't opt for a full extra service.
You can use service add-ons for virtually every service sector industry, from beauty treatments to legal services.
How Can Service Add-ons Enhance Customer Experience?
When you give your clients a little extra, even when they pay extra for it, they feel valued. When you offer a service add-on, you can often sell it as a separate service on its own. However, when you add it on to another service, you can afford to discount it significantly.
When your clients feel like they are getting an impressive rate, extra care and attention, or both, they feel special. Everyone feels great when they perceive they're getting positive attention.
How Can You Increase Revenues with Service Add-ons?
The trick to using service add-ons to increase revenues is increasing the perceived value of a service, without adding to the cost of providing it.
Profit = Income – Cost
Do you use a well-known brand of products to provide your services? Maybe you use a specific methodology for the services you provide. Some examples could be using a globally recognised organic brand of hair and skin products in your spa or salon, or maybe a specific methodology of teaching or childcare. Your services might not differ from how you would provide them even if you didn't have a "brand name", but client perception changes with recognising a brand.
A couple of examples in the childcare sector include Montessori schools and Norland Nannies. These are well-known names, recognised for their methodology, training, and philosophies, and as such can command higher prices for their services because of the perceived value to the client.
As you can see, if you have a brand or a methodology you can highlight regarding your business, you have an added perception of value. In itself, that added value is an "extra" that will entice clients to pay more. Meanwhile, not costing you anything extra.
Sometimes, it's just not possible to increase value without spending a little extra on resources or adding additional time to the service. You can't offer a 90-minute massage in less time than advertised. However, you can off-set the cost of extra resources with the additional fees you charge. Luxury items and materials for the service might only cost pennies. Still, the perceived value will range into dollars (euros, pounds), and will make several hundred per cent return.
Online Service Extras
The additional extras you provide with a service needn't be upfront and tangible. They could be further support after the service has concluded. Some examples include fitness businesses that let you sign up for one-off classes. However, if you sign up for more than one, or a package deal, you have access to original materials online.
A common practice that yoga studios use is providing exclusive access to online meditations and support. When a client pays for a certain number of in-person sessions, it makes sense to add value.
Additional support can also form part of in-person services. It might mean a little extra effort and time to create exclusive access materials. However, once you have it, it's valid across all clients, and won't cost you any more.
Extend the Experience with Product Add-ons
Sometimes, if you have a knack for selling the additional extras, you can translate the service add-ons to product add-ons and increase your revenues even higher.
Whatever value you add to your services, if it's a strong enough pull on your clients, they book it (and more) next time. Suppose your service add-ons are also a product, even better. What better way to continue to up-sell than to take the client experience, and extend it beyond your business' walls? A luxury massage oil used in the massage? They can buy some to take home. Did they have deep conditioning treatment for damaged hair? Sell a repeat treatment for midway between appointments.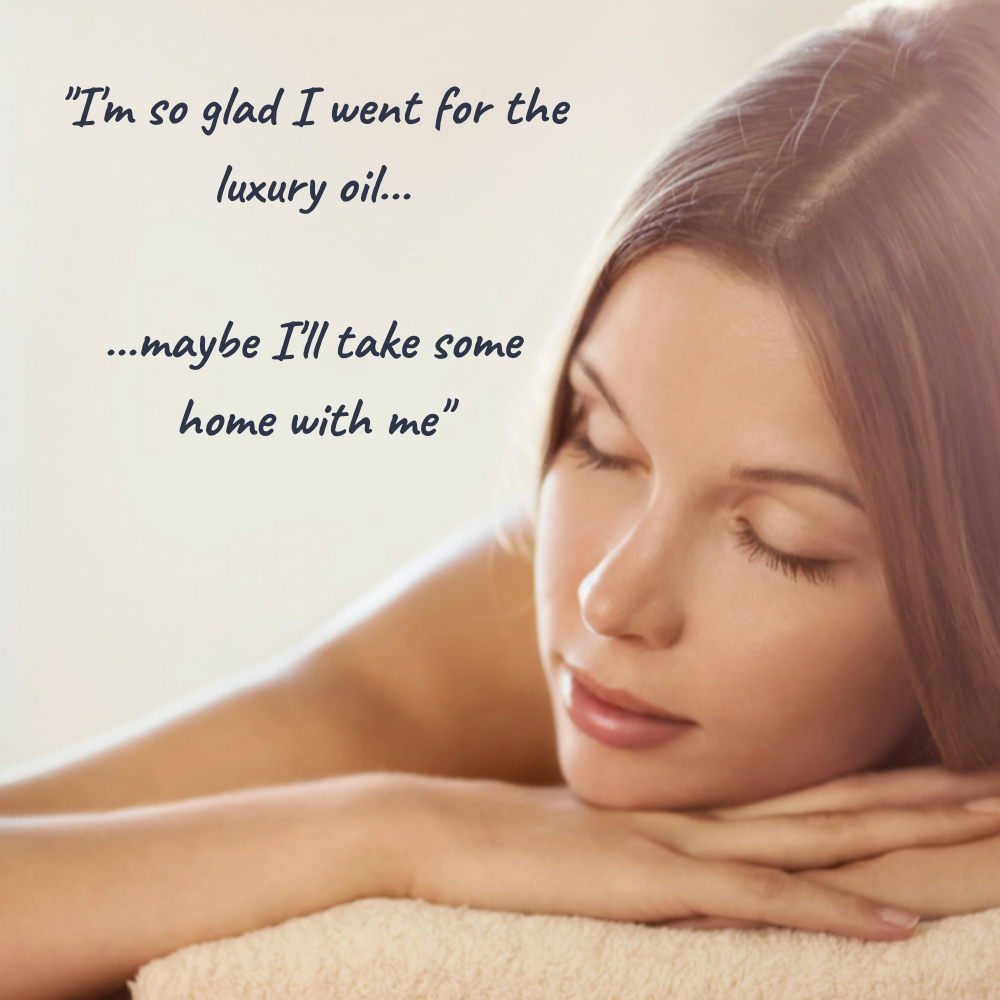 Service Add-ons as Offers
One of the major benefits of adding value to services, with minimal outlay, is that you get the opportunity to offer promotions with "free" service add-ons without reducing your profit margins.
There are so many ways to add value to your services, without creating a drain on resources or time. Try it, and know that it's straightforward to add them to your booking site, adding resources or time as needed. If you want step by step instructions for adding service add-ons to your SimplyBook.me system, you can check out our help centre article