Online Self-Booking – Polite & Convenient Ways to Encourage Clients to Self-Book
30/03/2023
875
0

This post is also available in:




Online self-booking has already proven to revolutionise the scheduling of service businesses completely. Yet some people still resist. Whether you have used online self-booking for years or just switched to online scheduling, you must ensure it fulfils its purposes and get your clients to use it all the time.
Online Self-Booking for Ease
You probably decided to use an online booking system to save time, save money, allow bookings at any time of the day, and not have to engage in back-and-forth messaging to secure an appointment. However, if you haven't managed to get everyone to make the change with you, it's probably not as effective as it should be. While online calendar scheduling has numerous benefits for business owners and clients alike, the business benefits are the primary targets for you.
I don't care how much you love your clients. When it comes to time and money-saving tools, it's always business first.
Online booking should be the easiest and most popular appointment method. So now I will walk you through the best ways to make online self-booking the most simple and beneficial option for your clients.
Follow these tips for an effective online self-booking system your clients want to use.
Make People Want to Self-Book Online
You know how it goes. If you want to make people do something, make them think it was their idea. Make them want it!
It might seem strange to "sell" the concept of online self-booking when we've been telling you that people want and expect it. However, sometimes it can be tricky to change how things have always been done. Your clients might want and expect online self-booking, but only on their terms.
Clear and concise descriptions –
Make it so easy for people to understand what you offer and so engaging that they want to book it immediately. No fuss, book me an appointment now!!!!
Make contact easy for queries –
Sure, people still want to ask questions, and you can always ensure you check messages between appointments to ensure you follow up asap.
Show your clients how easy it is –
Think about showing how easy it is to book an appointment by creating a short video for YouTube, TikTok, or Instagram. Ensure you show how easy it is for your clients to click through the process.
Explain the benefits of booking online, such as the convenience, availability of real-time information, and the ability to compare prices and availability. Use clear and concise language to showcase how online booking can improve the customer experience.
Demonstrate why it's a good thing –
The next time your phone rings (or vibrates) while you're with a client, let it ring. Don't let it take time away from your paying client.
Update your voicemail message –
If people call you or your business, update your voicemail for missed calls and direct them to your booking website. Tell people it is out of opening hours and they can leave a message OR book through your website/booking page. Tell people that "We are currently all with clients…" so they know that you will be as attentive to them as you are to the client they are with when you call.
Use online booking links in automated responses –
If you receive emails, SMS Messages, or even Messenger queries, use the online booking links within your automated responses.
Add "Book Now" buttons to social media –
Social Media is an excellent location for information and social proof of your happy clients, so it's imperative to include a booking option too. Facebook page and Instagram profile integration with your booking system allow direct linkage to your booking system from your social pages.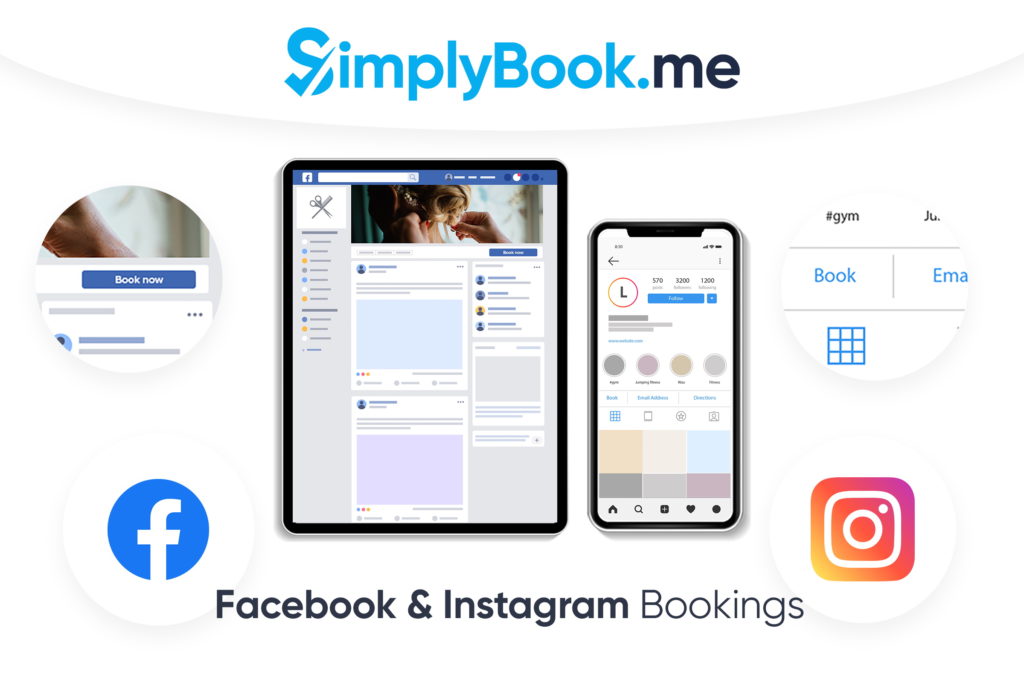 Self-service as customer service –
Providing comprehensive information about your services, products and business practices is an excellent way to reduce queries and the desire for conversation before people book. With enough data available, you can encourage self-booking significantly. Use your booking website to tell clients about your business, values, services, and products.
For example, use additional product pages to tell clients the ingredients and potential allergens or whether your cosmetics have been tested on animals. You can create an "About Us" page to talk about your business and your origin story.
Make Online Self-Booking the Easiest and Quickest Option
Everyone knows that people everywhere prefer the path of least resistance. The easier something is to do; the more likely people are to do it,
Add online booking to your website and Google My Business listing –
If you add online booking functionality to your website and Google My Business listing, you can help make it easier and more convenient for potential customers to book your services. This can lead to more bookings for your business. Make the booking process simple and intuitive: Ensure that the booking process is easy to understand and navigate, with clear instructions and minimal steps required to complete the booking.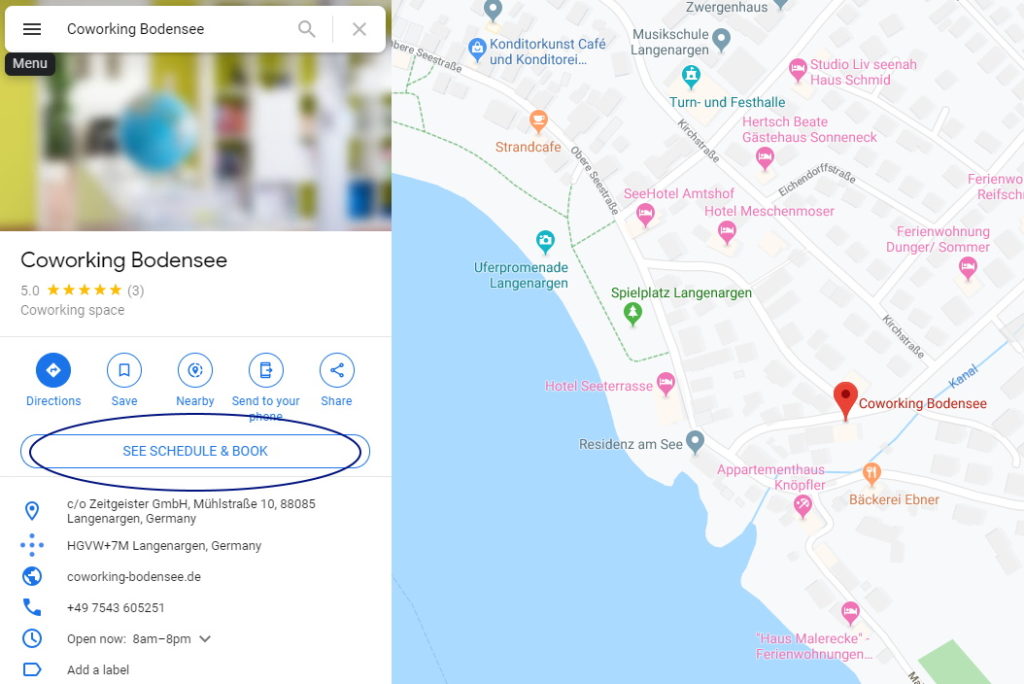 Include your online booking link in marketing materials –
Make it easy to find. Ensure your online booking link is prominently displayed in all your marketing materials. Use eye-catching buttons, banners or links to draw attention to your online booking portal.
Make the pre-arrival check-in process easy –
Making the pre-arrival check-in process easy can significantly improve the online self-booking experience for customers and increase the likelihood of them booking online.
Personalise the check-in process by asking customers for their preferences and special requests. This can help make the process more engaging and enjoyable for customers, and you can use customised intake questions for each booking type.
Ensure that the check-in process is secure and that customer information is protected. Use secure data transmission and storage methods to protect customer information and maintain data privacy and security.
Put a sign on your door and front desk –
Is there a long queue at the reception desk? Is your business currently closed? That shouldn't stop people from making an appointment. A salon client might glance in the window and find all seats occupied, but that doesn't mean someone isn't almost finished. There could be a free appointment in the next 15 minutes. That's just enough time for them to book and organise any check-in details.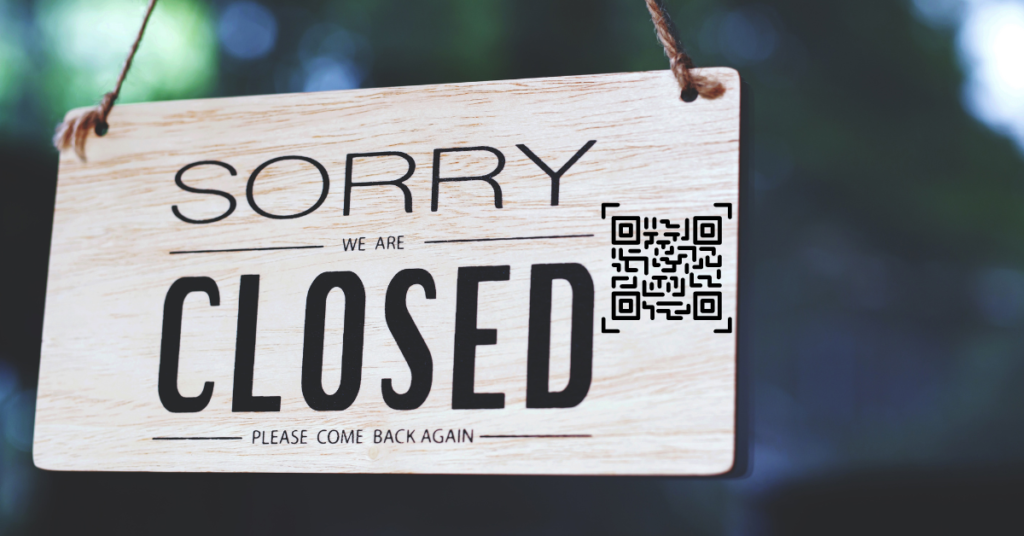 Use automated booking reminders for marketing –
Choose the right platform for your reminders. You can send automated booking reminders via email, SMS, or push notifications. Consider the platform your customers are most likely to use and respond to.
Determine the proper timing for your reminders. Consider the qualities of your business and the type of bookings you want to encourage. If you offer appointment-based services, you may like to send reminders a few days before the appointment. You may want to send reminders a week in advance if you provide recurring services like fitness classes.
Include prominent calls to action. Encourage customers to book more by including a clear call to action in your reminders. You could have a link to your booking page or a button that takes customers directly to the booking form.
Incentivise Online Self Booking
Give your clients a tangible reason to make their bookings online. Money saving is a prosaic but practical way to reach people where it matters.
Reward Online Self-booking –
Consider offering exclusive discounts or promotions for customers who book online. This could be a percentage off their purchase, a free upgrade, or a complimentary service. Make sure to advertise these incentives prominently alongside your booking link.
Make Package Deals Online Exclusive –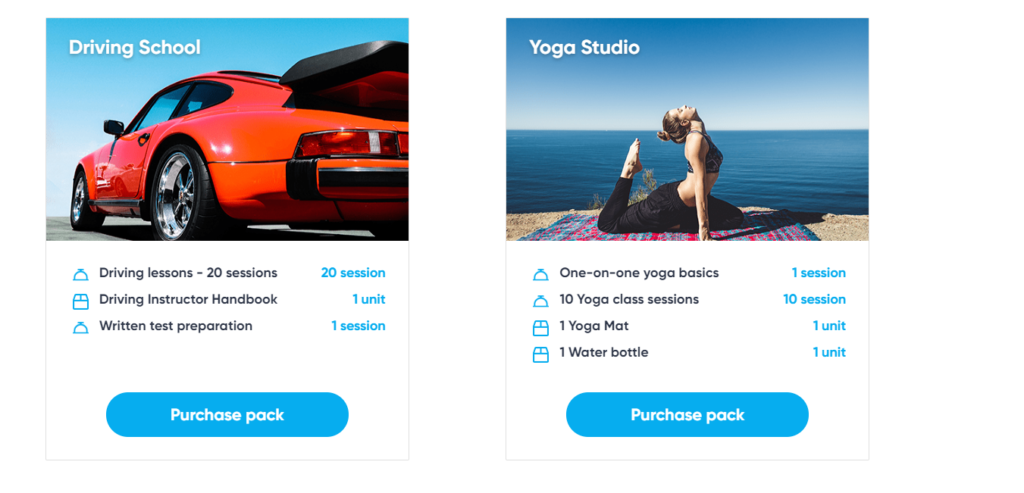 Use an Online Loyalty Scheme –
Loyalty schemes are fabulous for client retention anyway, and the easiest way to implement on is online. Suppose you ensure that your client loyalty points are only redeemable online, or they can only collect points on online bookings. In that case, you have added an incentive for your clients to schedule the appointments themselves through your self-booking portal.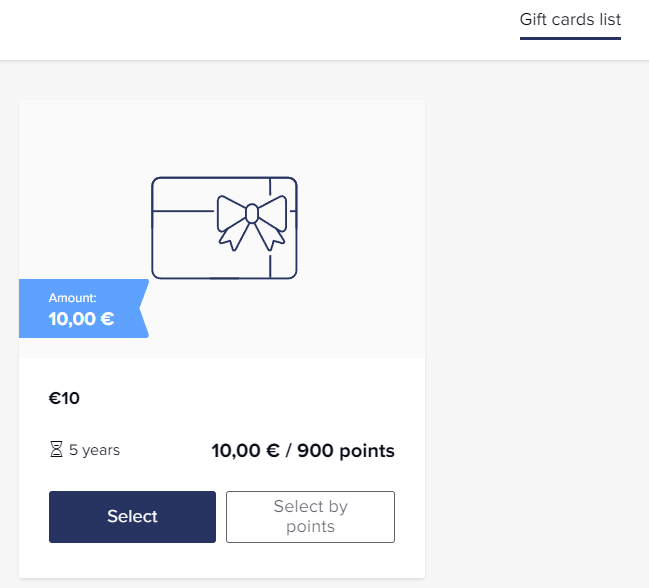 Make Online Booking systems work for you
There is no point in implementing online self-booking for clients if you don't make the most of the opportunities it offers. If you don't use every tool at your disposal to encourage clients to make their own booking, you will not see the many benefits that automated online booking can bring.
By making people want online booking, making it the easiest and most convenient way to secure a booking, and incentivising online bookings and payments, you create an environment where scheduling appointments online is the only sensible choice.
Use any, or even all, of the tips above to make your clients want to book online and keep your time to provide excellent service without interruptions.