Did Your Marketing Budget Get Cut? Try These 17 Techniques
05/05/2021
2121
4

This post is also available in:




Have you ever been in a situation where you're ready with campaign ideas to set in motion, and right then, the company decides to slash its marketing budget?
It can feel devastating. All those big plans going up in smoke. And worse, it could feel like decision-makers don't understand how important marketing is for a growing business.
But here's the good news — you can still do a rockstar job with a slashed marketing budget. The secret? Not all effective marketing strategies need a hefty budget.
Follow some of these marketing techniques during the money crunch:
1. Conduct a marketing audit
When was the last time you took inventory of your marketing campaigns? If not, this would be the right time to take a step back and do a careful audit. This will be a good starting point instead of diving directly into new tactics.
In particular, look for free or low-cost ways to keep implementing your existing marketing plan. Chances are, there are places to trim the fat as well. Look out for extra campaigns or expenses you've added that aren't generating results.
Only once you have a clear idea of what is working and what isn't right now can you make the changes necessary to stay within budget.
2. Improve your content marketing
Quality content is one of the most powerful marketing techniques in your toolbox. In a recent study, 38% of marketers said they're planning on upgrading content and demand generation.
Focus on quality content instead of quantity. Write thought leadership articles and pieces that offer value to the audience.
Ask your CEO to write down their thoughts on an industry topic and use them to create a compelling blog post—Pitch industry publications with your original ideas. And once you're published, share it with anyone who might be interested.
3. Offer a free trial period
You can consider offering a free trial for limited days or come up with a freemium plan to increase the adoption rate. In fact, freemium creates one of the lowest barriers to entry for prospective customers. This doesn't demand any additional costs and at the same time brings new customers and potential paying prospects to get the value of your offerings.
Ensure to decide whether you want to ask for the customer's credit card upfront or not. You'll need to figure out which model works best for you.
Remember, requiring a credit card can increase paid signups after the trial and reduce the number of people who sign up in the first place, and vice-versa.
4. Dominate your social media presence
Most companies have social media profiles, but only a few leverage them to their best potential.
It's time to log into those old Instagram, Snapchat, Facebook, and Pinterest accounts and start posting again. Learn where your prospects are most active, and make sure to make your presence felt there.
You can also consider niche social networks and forums to increase community engagement. You can be part of these communities and help them with tips or networking; you'll see that these members are much more engaged than on the prominent networks. The simplest way to get started is answering on Quora and discussing on Reddit.
5. Enhance your SEO strategy
SEO doesn't demand money but time and patience. All you need is a solid foundation and techniques to execute the on-page and off-page SEO. Tweak your content that has the potential to rank better and convert more visitors. Send outreach emails for content and link partnerships to help increase your domain authority and get exposed to new audiences.
For local businesses, Google My Business is a fast and easy way to claim web property that's already getting attention. Build up your existing profile to convert search traffic to foot traffic.
6. Repurpose older content
Remember the in-depth article or guide you'd written long back? Why not update it with the latest findings and break it down into different formats like blogs, infographics, social media posts, or a short video.
Similarly, you may have too many content pieces that aren't giving you traction anymore. In this case, compile them, and create an e-book or a guide. Make it as informative as possible, and start with your distribution plan.
Another easy hack is to convert open content to restricted content and vice-versa. For example, you can combine your top 10 blog posts into a subscriber-only guide. Or you can take a chapter from a lead magnet and share it as a thought leadership piece in an industry publication.
Whichever route you take, make sure you nail down a workflow for repurposing content. You'll want to make sure the process is well-understood throughout your content team, so there are no roadblocks or confusion.
7. Focus on referral marketing
Look for a free or low-cost app to help manage referrals, and offer attractive incentives that don't affect your bottom line. Use promo codes to attract them with different schemes and offers. You can even plan some contests and giveaways to gain momentum.
For example, giving small businesses access to advanced features for each referral can help your business grow without trying.
8. Count on free publicity
Publicity isn't confined to Fortune 500 brands. Get creative and experiment with new free marketing ideas that are unique to your target market and industry. There's no one path to clever marketing.
You can also expand on what you already have. For example, transform your traditional business card into something that'll stand out at events. Piggyback on something already buzzing on social media by adding your personality.
9. Create your own podcast
Podcasts have become one of the most exciting forms of brand content in recent years. It's mainly due to the close relationship a podcast host builds with their listeners.
In fact, 68% of advertisers give podcasts a high rating in brand safety. It means you can deliver a quality experience that puts your brand story first without other media risks.
With enough episodes, a podcast can be like running a series of marketing campaigns that keep functioning for years to come.
10. Use a virtual phone service
Digital marketing isn't the only place to save money. Using a cloud-based business phone service, you can reduce call costs across marketing, sales, and the rest of the company. It's also a more modern and reliable option than traditional phone services.
The right provider can speed up your marketing with a unified communications solution, tying voice, video, and SMS communication into one integrated platform.
11. Target influencers
Despite the stereotype, influencer marketing doesn't mean you need to spend money.
To get influencers to mention and share your brand, you need to provide relevant content. Feature key influencers in "who to follow" recommendations, tag them in related posts, and look for ways to partner.
Remember, influencers are always looking to get more followers and provide great content. If you can help with one or both, many influencers will be happy to help, even without a sponsorship budget.
12. Build backlinks
Links power search engines like Google, and the more high-quality links you can get, the more traffic and conversions you can expect; Not to forget its importance in boosting your website's domain authority.
For some low or no-cost opportunities, ask for links from sites that already mentioned you without a link. You can also retarget old links that lead to dead pages or missing resources.
And while it isn't quite the same as a featured link in The New York Times, adding internal links from one page to another across your site helps build a consistent presence. This is often the most neglected tactic that's easy to execute and provides a sure-shot result when done right.
13. Host a virtual event
If an in-person event has always been too expensive for your budget, today's virtual environment is the perfect opportunity to reap the benefits without the costs. It takes a comparatively shorter time to organize a virtual event. You won't be limiting your audience or keynote speakers geographically.
A digital conference, trade show, career fair, or other event is a cost-effective way to share your brand with hundreds of prospects. You'll build name recognition and present yourself as a knowledgeable market leader in your industry.
14. Land guest posts on other sites
Guest posting is one of the oldest online marketing techniques, and for a good reason—it works. Try pitching guest posts to blogs that your ideal buyers read to build credibility and name recognition.
If you don't have the marketing budget to hire a writing team, consider repurposing some of the most popular content you've already written. Never pass off an existing piece as something new, but adapt the same ideas in a different format for a fresh audience.
15. Be proactive on LinkedIn
Even if you're taking a newly active role on social media, LinkedIn is a network that deserves special attention.
LinkedIn offers marketing and selling strategies for your company as a whole and from each employee. Encourage ownership from your whole team. For example, employees can contribute to company articles and share them with their network.
You can also generate important sales by staying in touch with professional contacts over the long term.
16. Turn to email marketing
Email marketing has some of the highest ROI of any platform, making it the perfect choice for marketing on a budget. In fact, according to a 2019 study, the average ROI of email marketing for a business is 42:1. That's an investment worth making on a marketing budget crunch.
If you have an existing email list, keep your subscribers engaged with compelling content. Consider newsletters, bonus content, regular emails, and drip campaigns to keep subscribers engaged automatically.
If you're new to email marketing and need a tool for getting started, check out some of the top email builders on the market today. Most of these have freemium or inexpensive options.
17. Set up a profile on review websites
Beefing up your review profile is a marketing tactic that will get quick traction and better conversion rates in the B2B space.
Today's savvy buyers look to third-party sites like G2 Crowd, Capterra, and more for fair and honest opinions. By setting up a professional profile, you can add credibility to your brand and use the platform to invite satisfied customers to share their experiences.
How to market without a huge budget
If your marketing budget is cut, it can feel like a major restriction. But it also opens you up to more freedom and creativity.
Look for ways to start growing your brand without the budget you once had. There are plenty of proven methods that can work right now.
Look at what's been successful in the past and start replicating it. You'll also want to explore ways to leverage the existing assets you have, like content, expertise, and email subscribers.
And finally, as you add new techniques to your arsenal, be on the lookout for free or low-cost strategies and tools that make your life easier and get the job done—without costing more than necessary.
Guest Author Bio: Meenz Nautiyal , Nextiva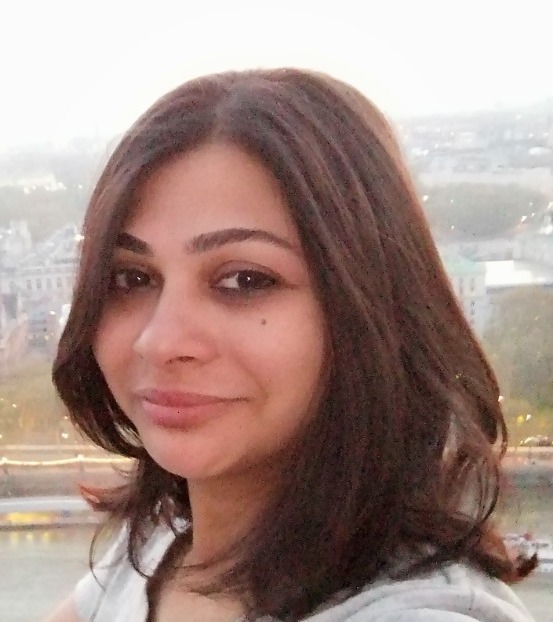 Meenakshi (Meenz) Nautiyal is a Growth Marketer at Nextiva. She has a proven track record of scaling SEO and lead generation for SaaS brands like Outreach.io, VWO, and Freshworks through the last decade. During her free time, you'll find her enrolled or learning a new skill or another.