Do you want to get more clients to your business? Growing your small business client base is not easy. If you don't know your competition (almost) as well as you know your own, you aren't going to make a dent in their numbers. That's where Competitor Monitoring comes in; it's not just for the big names.
You already know what you are doing to attract new customers and retain your existing clientele. If something isn't working for you, perhaps you need to find out what your rivals are doing better.
Do you know who your competitors are?
The answer? Maybe.
You might know who your competitors are; they're the ones you researched before starting your business. The others in your field (and area) that provide similar services, but you decided you could survive in the same sphere. However, have you kept up to date with the newcomers and potential usurpers? Do you know which business is creeping up behind you?
Learning who your closest rivals are (in business terms, not geographically) is the first step in your competitor monitoring. 
It's easy to say "find the competition you don't know about", but how do you find the ones you don't know?
It's a marathon, not a sprint. You might know the people running with you, but you need to be aware of the newbie with a strong finish that can come from behind and beat you all.
Seek, and you shall find.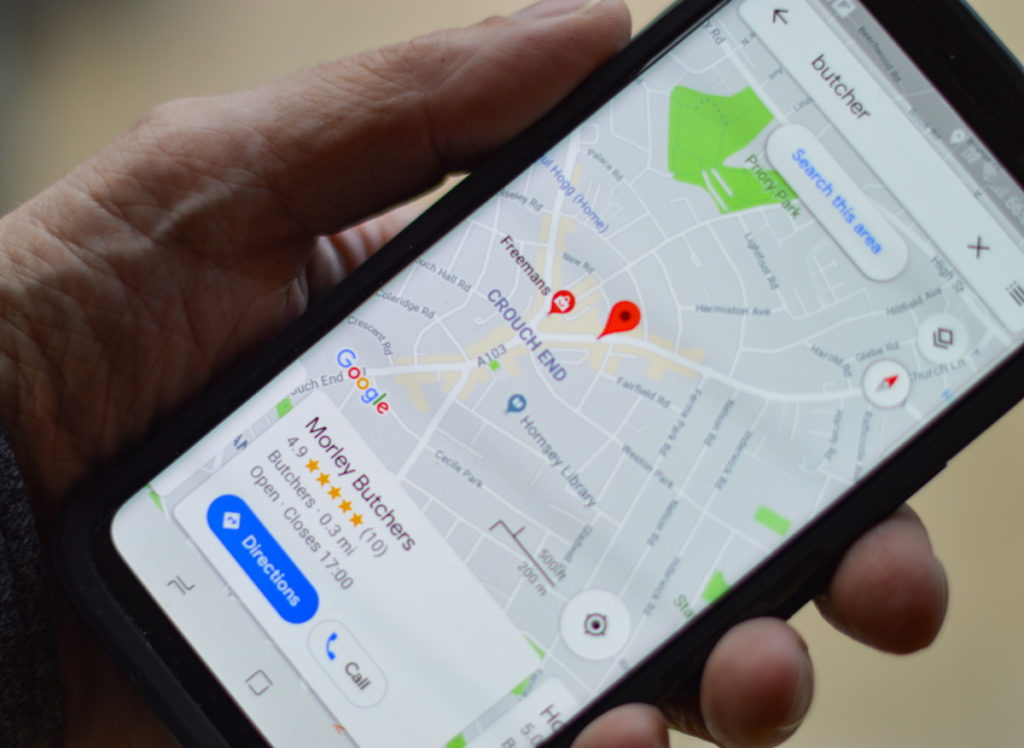 You know your business (at least I hope you do), and you know the activities of your immediate and known competitors. This understanding of your market and fields of speciality will help you to find your stealthier counterparts. These are some of the most fruitful places to find your competition:
Business directories – 

If you have your business listed in a business directory, chances are that your competitors do too. Check the categories under which you're registered, and the geographical location you provide your services. 

Google (Search and Maps) – 

Input your service business industry into Google, and see what comes back. If your company serves a local area, you might want to check Google Maps for competitors who have a business profile nearby. 

Trade Fairs – 

You have to keep your head and mind in the game. You need to maintain your grip on new developments in your industry, and you need to scope out the competition. It doesn't hurt that you will also learn something new while at a trade fair. You can also guarantee that your competitors will be there too. They are checking you out while you check them out.

Chamber of Commerce – 

Any reputable and sustainable business will be registered with your local chamber of commerce. The best thing is that most of them have gone online, and are essentially local business directories.

Advertising (Print, Web, Flyer, Email etc.) – 

The flyer that came in the post box, the ad in the industry magazine, the spam in your inbox, the banner on the industry blog you read, are all indicators of a competitor worth acknowledging.

Keyword Searches – Just an hour spent on Google could show you where your competitors are hiding their light and gaining clients from different sources.
There are online tools that can help you out with finding your illusive competitors. 
Alexa

, (yes, that ever-present Amazon bot) is excellent with finding your new rivals with the Audience Overlap Tool. As Alexa is an AI bot associated with voice search, she's a fantastic tool for making your business increasingly more searchable in that format. I'll admit, Alexa does not come cheap, but it does have a 14-day free trial so that you can give it a test-drive.
Now you know who your immediate and potential competition is, it's time to start your competitor monitoring. 
It's all about knowing your enemy
What are your competitors up to, in the confines of their business? How are they bringing in new customers, and will it work for you? Could you do something similar that would work better?? What AREN'T they doing that you think might work for your business?
It's all about seeing what they do, and doing it better or seeing the gaps, and filling them yourself.
So where do you find the dirt on your competition? Here, we have a few ways for you to find out the secrets of their marketing campaigns, their pricing structures, and even their promotional approaches:
Social Media – 

Facebook, Instagram, Twitter, LinkedIn, Pinterest, and more are your friends when it comes to finding out what your competition is doing. Moreover, you can also find out who some of their clients are by reading reviews and comments. 

Contact Forms – 

If you want answers to questions, you can always make an anonymous query via a contact form on a website. Maybe you want to see how they respond to customer queries, or perhaps you want to find out how rigid their pricing is? It never hurts to query things as a customer. Make sure you use a suitably anonymous email address

Telephone calls – 

Another way of finding out information is making a phone call. You can learn a lot about a business, their current offers, their pricing flexibility (what they offer "on-the-spot" to bag a sale), and how they treat their customers. 

Advertising – 

Sure, you need to monitor your advertising, but keeping an eye on your competitors' will help, too. What advertising channels are your competitors using? Print, Web, Banner, Email, etc.? Are they using paid search ads for their promotional campaigns?

Google (Alerts) – 

Google Alerts are a great way of keeping your finger on the pulse of the local and relevant market you occupy. It's easy enough to set up an alert that will ping with activity

Newsletters –  

Use that anonymous email again when signing up for competitor newsletters. Many companies will blacklist email addresses from rival companies so that they don't give away their secrets to the competition. It's a great way to make sure you get regular updates on what your competitors are cooking up.
Okay, now you know who your competitors are, and you know what they are doing. However, you can't keep this up indefinitely; you need a way to semi-automate this process.
Tools to do the job for you
You're a busy person. Unless you are super-human, you don't have time to do all of this competitor monitoring and maintain your work with clients. There are tools for identifying competitors (see Alexa, above), and there are apps for monitoring them. There are even sites for monitoring paid advertising and estimating how much they spend (online only). Here are a few that can help you get the edge in competitor monitoring:
Keep Your Friends Close, and Your Enemies Closer. 
Forget checking whether your best friend enjoyed her trip to Barcelona; you want to know what new promotion, or gimmick your rivals are selling today. Keeping an eye on your rivals and maintaining a regular approach to competitor monitoring are the only ways to make sure you don't get complacent in your market position.
Watch the little guy at the back of the pack; he's got nothing to lose and everything to gain by pipping you to the post.