Combining Service and Retail Scheduling for Customer Experience
13/10/2020
1243
3


This post is also available in:



From cosmetics and clothing to plants and furniture, the in-store retail industry has been trying to make changes to ensure its survival. Long before COVID-19 reared its nasty head, physical location retailers had begun to implement different options for enhancing customer experience. The global pandemic status has changed things and stepped up the timetable. What was once an idea for increasing customer visits and improving their experience has become necessary. The combination of service and retail scheduling is so much more than a marketing ploy or a customer service improvement; it's crucial to the continued operation of retail outlets across the world.
In-store Retail Schduling Winning Back Online Shoppers
Everyone knows that online retail has had a massive boom since many stores had to close, but that was already happening. All of the problems that locational retail stores had before the virus appeared have worsened significantly. And now they are trying to come back to a population that has had to embrace online shopping. It's a tall order. Any stores that resisted the adoption of digital aspects are now scrambling to catch up. Conversely, those retailers that diversified are in a better position to capitalise and embrace clients on both sides of the online/offline divide.
Enhancing the in-store experience means increasing personalisation and convenience to the client. Customer convenience is critical because physical retailers have to compete with the ease of online shopping from home. Making the experience worth the trip to the store is also crucial.
One example might be implementing a "quick shop". Your customers might get a selection of pre-picked outfits to try on and priority at the checkout. Alternatively, a mall might have a personal shopper available to take you to pre-booked stores, streamlining the purchase of a new seasonal wardrobe. A plant nursery could have a specialist available for plant selection and advice. The options are vast and tailored to customer needs; they don't get that online.
Implementing measures such as retail scheduling also go a long way to ensuring customer safety and making the customers feel safe. Customers who don't feel safe on your premises stay home and shop online.
Retail Scheduling for Personalised Service
I've talked about the importance of personalisation before, relative to email marketing and digital contact with clients. True personalisation has been problematic to implement digitally. However, it's the one place where in-store retail shines beyond any digital service. The key point for retail businesses is to make it so much more valuable than the distanced convenience of online shopping. 
Beyond the benefits of bringing people back to in-store shopping, there are other reasons for personalising the retail experience. People willing to book an appointment for personalised service while they shop are already ready to spend money on your store. Instead of getting more customers through your doors, you distil them down to those who want to buy from you. Another upside to personalising and dedicating time to your booking customers is that people are more likely to spend more than they would without the individual service. 
If you want to take the benefits even further, people who book appointments need to give you their contact details, meaning you can link with these clients long after they visit your store.
No one says that you have to have ALL bookable spaces, you can save a few "walk-in" capacity spaces for those who turn up ad-hoc.
Keeping Doors Open and Customers Coming In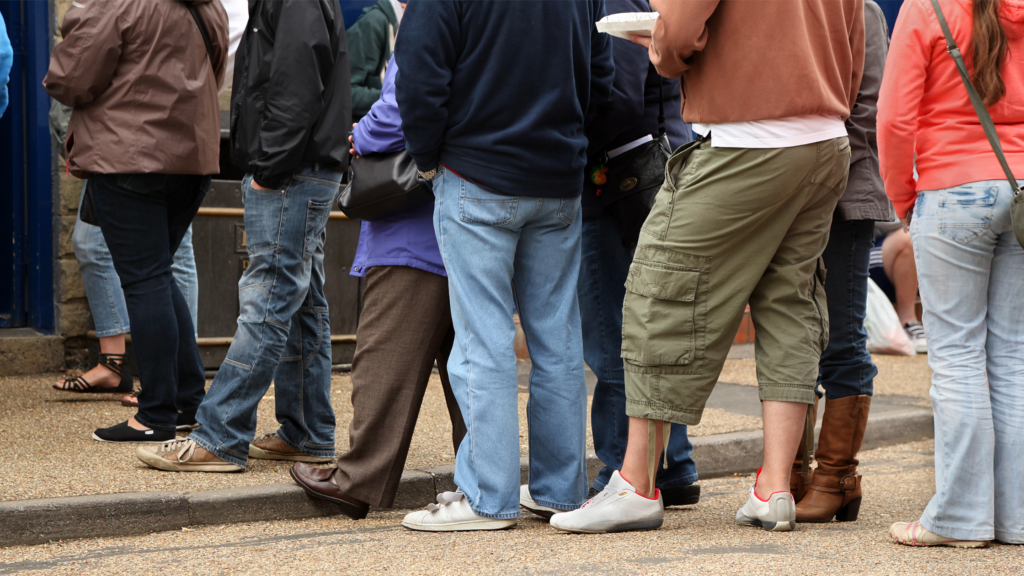 For as long as restrictions to movement and capacity remain, there is a need for scheduling client flow. Sure, in large stores and malls, customer flow dynamics and popular shopping times are still valid, but on a much smaller scale. No business can claim that capacity numbers don't apply at busy times. They will need to have a way of maximising restricted store-capacity, even when their busy time has people queueing out of the door.
Evenings after office hours and weekends are always busy times for retail. However, if stores can tailor a visit to the customer, making an appointment during less busy times becomes more achievable.
The people needing to buy outfits or gifts over a lunch hour can make an appointment for scheduled break time. Perhaps they might organise their lunch break to accommodate the shopping appointment. The more you can incentivise people to come into your store, with personalised and streamlined service, the better your business will survive.
The Holidays Are Coming…
Let's not fool anyone; you know what time of year is just around the corner. When Halloween is done, it's only a short time to Thanksgiving (in the US and Canada), and then to Christmas. While everyone thought we'd be out the other side of the coronavirus outbreak, it seems there's no real end in sight for the restriction on both businesses and households. To ensure that you maintain a streamlined approach to getting Christmas shoppers through your doors, you need a system to do it.
Many places still have restrictions inplace (they vary by country, state and even locality). And as long as they do, there is still debate about whether families will be able to spen the festive season together. With that in mind, there is a belief that people are more likely to give gifts in the absence of contact. Arranging a business structure, like retail scheduling, will help you to maximise your customer flow when people are most likely to spend money. 
How to Use a Retail Scheduling System
There are several ways you can use a retail scheduling system. Whether you aim to control customer capacity, streamline visits or enhance the customer experience, there is an option for your needs. The methods you use for personalising customer experience or keeping your capacity number under control might be completely different.
A Class System
For larger department stores and supermarkets, you might seriously consider using a class system for allowing entry. It will allow you the ability to maintain store capacity, but you don't need to allocate a member of staff.
Individual/Personalised Appointments
For smaller stores, with a significant restriction on customer numbers, you might want to create individual appointments for your store. You have the option to give your clients a personalised visit, with all the expertise you have to offer. Alternatively, you can let them browse alone and pay when their time is up.
Collection Appointments
You don't need to schedule appointments in store if you have made a transition to a digital inventory available online. Your clients can still order online, but they might need immediate delivery or collection. You can assign a collection time, or ask them to choose one. This way reduces contact, and customers still have the convenience of immediate availability.
Get your Customers on your Schedule
It might all seem like a lot of trouble for what we hope will be a brief period of inconvenience. No one says it's as easy as just letting people walk in. However, this year has already been hard enough on companies everywhere. Can an independent business afford to pay a large fine for not adhering to reduced capacity? No, they can't. Neither can any business afford to weather another shutdown scenario.
You need to remember that scheduling for retail is more than staying on the right side of the law. Retail scheduling can be the difference between a customer coming to your store for a personalised shopping trip or shopping online.
You might want to welcome groups altogether, and let them shop at will (at least you know your store numbers). Alternatively, you could take customers through a seasonal wardrobe refresher. Either way, you can do it with the SimplyBook.me scheduling system.