Collective Business Model for Company Collaboration
28/07/2020
6883
1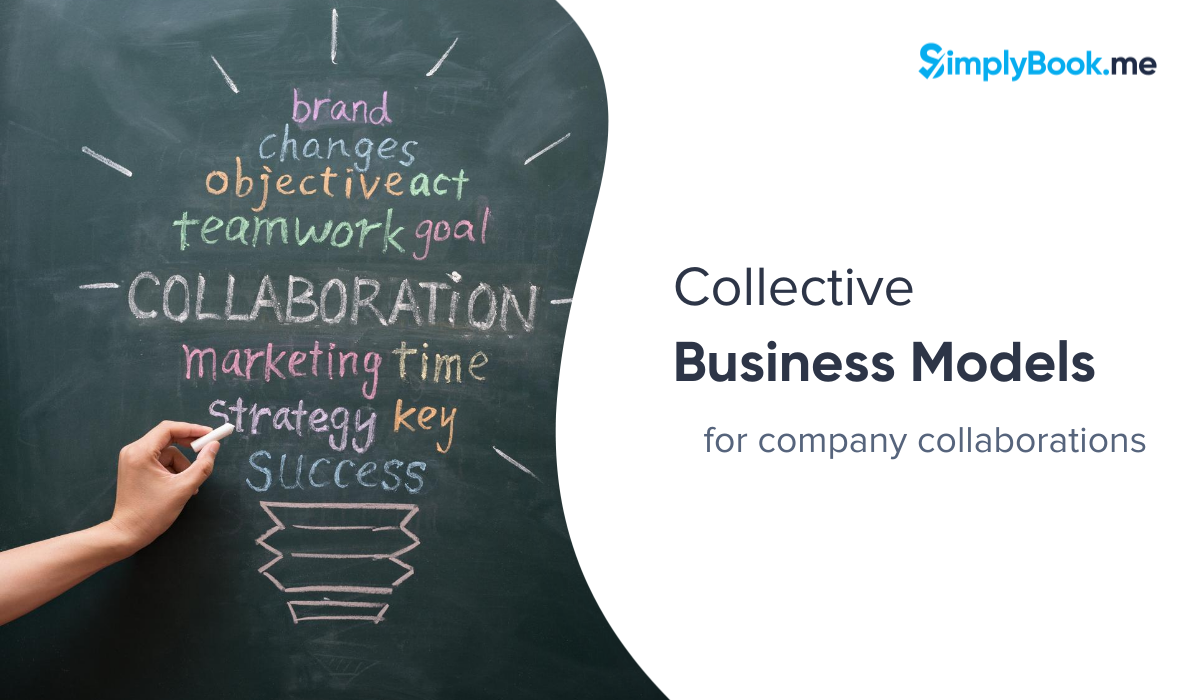 This post is also available in:



Collaboration is how we work as a species, so the concept of a collective business model isn't so far-fetched. Beyond the realms of massive corporate enterprises, there are thousands of medium-sized companies that serve the population. Then there are the small businesses and the sole operators who fight and claw to keep and grow a slice of the business pie.
No one says that you have to become a 'big fish' to dominate the pond; you just have to have a spirit of cooperation and collaboration that brings a community and a collective enterprise to life.
2020 has been a tough year for many small businesses, and the forecast isn't looking good for the rest of the year. Conversely, there have been whispers that small business might be part of the solution to economic recovery.
Types of Collective Business Models
In the past, and even now, there have been several types of collective business models:
Trade Association
Franchises
Cooperatives
In loose terms, they almost always comprise LARGE numbers of connected and affiliated small businesses.
Trade Association
These are non-profit organisations that act as a single voice on behalf of their members. Funded by membership subscriptions, trade associations can be a source of legal protection, regulatory frameworks, educational resources, and much more. They also foster a field of potential cooperation between businesses, when necessary.
Sometimes trade associations can help secure bulk trade contracts across multiple small businesses, which is financially beneficial to the smaller company.
Cooperatives
In a cooperative, the members of the group collectively own the business. Members of the group can include the workers and even the customers and clients of the company. A Cooperative is a democratically controlled entity, in which all members have a say in the business's management. You can have retail-oriented cooperatives, bringing together a group of similar retailers, such as food, clothing or tech. Alternatively, they can be service-oriented, combining several strands of a service sector, such as beauty (hair, face, nails) and fitness (professional coaching, gym equipment, fitness classes, personal training) or another industry altogether.
Franchises
While we can loosely term franchises as collective businesses, because franchisees have a financial stake (and therefore equity) in the company, technically the franchisor reaps most of the benefit. In contrast, the franchisee can trade-off an established name and any regional or national marketing campaigns. The fact is that the franchisee will pay a significant premium to gain these benefits.
Spread the Load and Share the Benefits
The small business or solopreneur will benefit most from the trade associations and the cooperative approach. In these current times when angel investors and banks don't have the capital to grant business loans to new businesses, it might be time to combine resources with your industry contemporaries to share resources, spread the load and reap the benefits of collaboration.
Shared Space
Have you ever noticed that several individual compact units are more expensive than a sizeable building that can house twice as many people? It's true of shared housing and commercial properties. Some collective businesses even convert houses to meet their needs.
Shared Resources
If buying resources in bulk or sharing a receptionist, (waiting area, communal changing areas) or a host of other potential community requirements, it shifts the burden from a single small business or individual to a group which significantly reduces financial outlay.
Other shared resources could be software packages for social media marketing, online booking platforms, and bookkeeping, to name a few.
Collective audience growth
When you build a collective of individuals from the diversity of a particular service sector, you have the opportunity and option to use your organisation to further everyone's growth. Sharing clients for individual aspects of their needs and recommending a collaborator for an alternate path or when you aren't available, or your schedule is full.
Business Models
There are some nuances to the unique ways that you can set up a collective or cooperative that will work for your respective businesses. All of them will require a legal agreement so that no single person ends up holding the can for everything.
Create an overarching company in which you are all equal partners and collaborators, in much the same way as cooperative works.
Build a loose partnership, similar to a trade association, where the communal property and resources are paid for by "membership". However, the individual businesses are separate from each other, in both identity and finances.
Between these two examples are many shades and legal loopholes that will define how you and your cohorts collectivise and create a collaboration that works to create the perfect collective business model for your needs
Additional Extras
If you can nail down a collaboration that works, other aspects may benefit your businesses.
The ability to afford a better location for your premises is a massive factor. Increased foot traffic, easier to find, near good parking or public transport links, are all excellent reasons to reimagine your business model as a group.
Other aspects, such as keeping a business open and running while someone is sick or needs a holiday, are more wonderful reasons to contemplate collaborations. Maybe you are a non-competitive bunch (all with unique skills and clients) in which case they can't usually take over your clients. However, if your business is open and running, you won't miss new clients calling to ask questions or check out your offerings.
While you can rely on an automated booking platform to ensure you have a full schedule on your return, there is sometimes no substitute for a genuinely nosy fact-finding mission for your potential client.
Collective Business and SimplyBook.me
If you want to see how one of our clients has used the SimplyBook.me system to benefit and streamline their collective business model, you can check out our interview with Utopia manager, Betina Moyal.