15 Awesome Business Tools to Use for Your Beauty or Hair Salon
21/08/2019
5671
9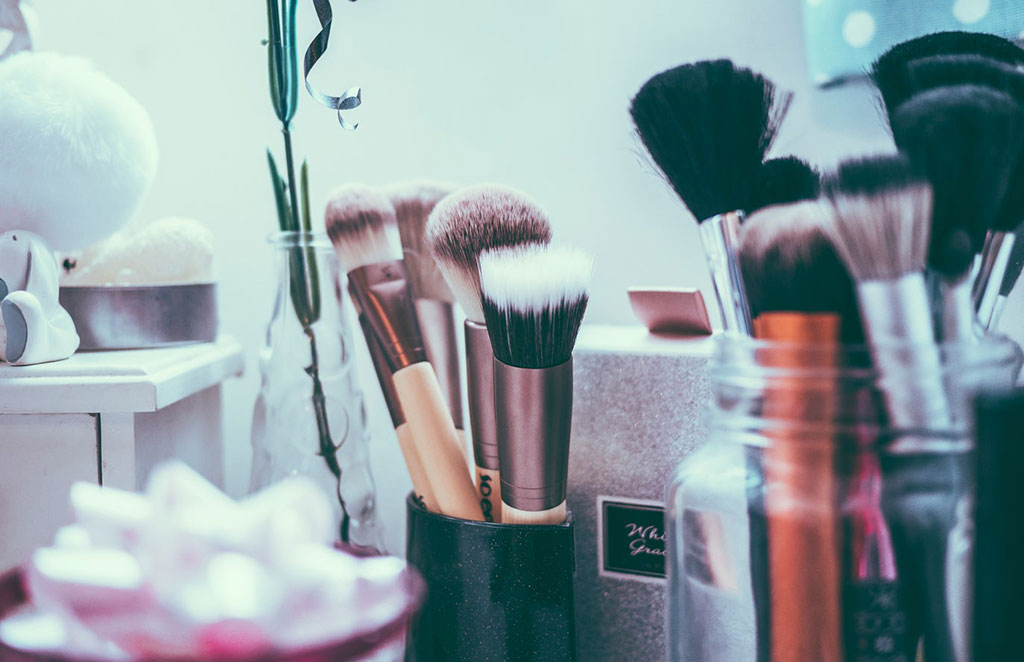 This post is also available in:




While we stick by most of our choices below, we have updated this blog post to reflect changing trends and updates to some of our favourite awesome business tools.
SimplyBook.me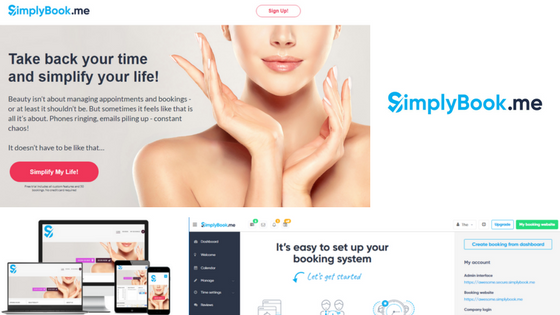 Now, we can't do a rundown of awesome business tools without telling you about this one. ;D If you run a salon, whether for beauty, hair, nails, eyelashes or whatever, you have appointments, right? Now, instead of having phones ringing all day interrupting the peace and quiet of the salon, and cutting into you clients' relaxation and appointment time, SimplyBook.me allows you to manage all your bookings online. So rather than call you, your clients can just go online (to your website, facebook, or your gorgeous looking customisable SimplyBook.me booking website) and see exactly what services you offer, and when appointments are available. Then your clients can not only book right there from the website but also pay as they book.
This means your clients can book whenever the idea hits them (watching a movie at midnight and suddenly look at your hands to realize that manicure is long overdue – just grab the smartphone, go online and book!) – and it means that booking comes through without you having to spend any time on it – more time to spend on your clients and your business in general. 🙂
It also means that there are no more messy appointment books with writing all over them, strike throughs where changes have been made and all that – oh, and there are none of those times when someone calls you for an appointment and you don't have the appointment book to hand, so you have to get back to them and blah blah blah ….
I don't know about you, but I love getting rid of the whole process of having to take the payment after the session. Not only does it take time, but it's just not the fun part of the client relationship. Being able to just say 'bye when a happy customer leaves, knowing that they've already paid and the money is in your account is just a pretty good feeling – I think.
Canva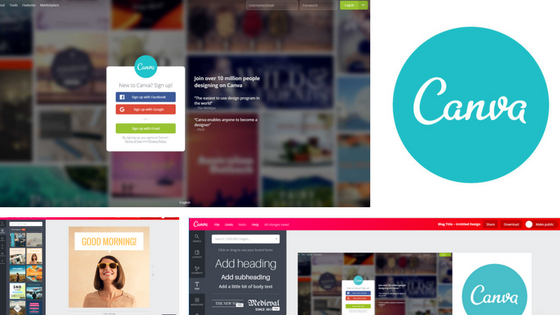 Canva is hands down the simplest and best online graphic tool out there. It makes us mere mortals look like design geniuses and is a great way to help show off your beauty business! Brilliant to add flair to social media profiles and postings, images on your website, any marketing materials and it goes on and on and on. Their free edition can get you a long way, if not all the way! 🙂
Oh, and they have the most brilliant blog and an online Design School to help you get even better at making gorgeous designs!
Google Photos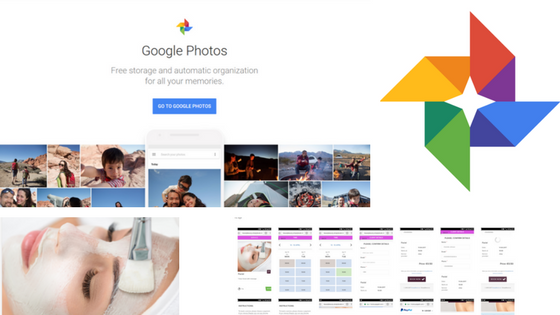 Did you know that you can store an unlimited amount of photos for free with Google Photos, as long as they are under 16mp and 1080p HD – and that's plenty for most of your needs. Set your phone to automatically upload to Google Photos and never have to worry about running out of storage space again – or even worse, something happening to your phone and all those photos being lost!
Photos are key in promoting and showing off your beauty or hair business, so you want to make sure they are perfectly safe – and they are with Google Photos.
Buffer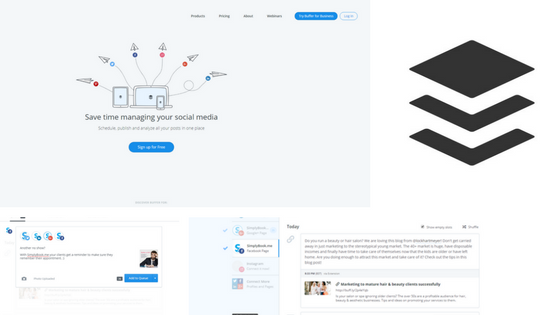 Keeping those social media profiles active can be a huge task. But with Buffer, it becomes easy as pie! Link your social media profiles (Facebook, Twitter, Pinterest, Instagram, LinkedIn, and Google+) and then just send all your posts to Buffer and they will queue them up and post them for you at optimal intervals.
We love Buffer and use it to schedule posts and things way into the future – there's even a post in there to be posted in 6 months time from the time of writing this blog post! And whenever we find interesting stuff to post we just throw it into Buffer knowing that they will take care of the rest.
Start with the free plan that can store up to 10 posts, but you'll probably find the reasonably priced Awesome plan will be plenty to do the trick for you.
Update from our first edition – you can now schedule most picture and video posts through Buffer. There are still some restrictions, you can't schedule personalised account posts or images in extreme proportions (extra-long and thin, or short and extra-wide). You still need to do those directly through Instagram, but we think this is a great improvement on before.
Zapier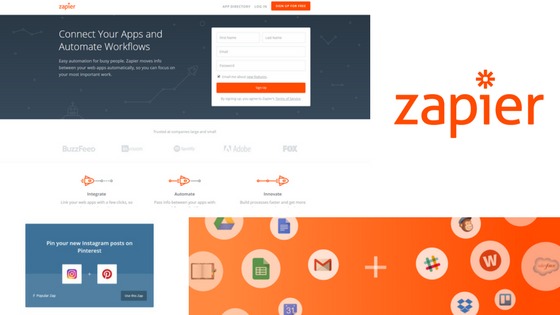 Who doesn't want to save time? If you don't, you're probably reading the wrong blog post 😀
With Zapier you can connect all sorts of apps and software and stuff and set up automated workflows. Want your Instagram pics to be automatically pinned to a Pinterest board – done! Want to post the images you like on Instagram automatically to your Facebook page – done! Buffer your Instagram photos to other social media – done! You get the idea. 😉
Zapier is free for simple zaps – oh, and did we mention that Zapier works with SimplyBook.me?
While Zapier worked with SimplyBook.me before, the newest version of the Zapier integration has more triggers and compatibility with more apps.
G Suite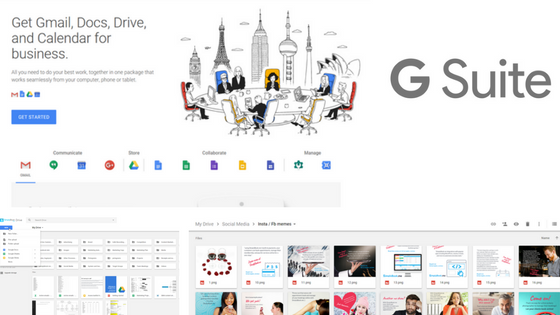 G Suite (formerly Google Apps) is basically Gmail and all that good stuff but for business, so you can use it on your own domain. Like us – rather than have gmail addresses, we have @simplybook.me emails, but it all runs in the same environment as if we were using Gmail.
It's probably the most affordable and reliable email solution for small businesses that you can get and has a lot of other tools and perks. For example:
Unlimited, (almost) email addresses (they charge per user/inbox – not per address)
Google Drive is your cloud storage for anything and everything, so things are safe in Google's cloud and you can access stuff anywhere as long as you can get online.
They have a great online calendar (which, incidentally syncs with SimplyBook.me)
Their docs, spreadsheets, forms etc. are brilliant and you can make an unlimited amount of them, share them with whomever you want (and keep them from whoever you want 😀 ) – oh, and collaborate on them in real-time (we particularly love that feature – couldn't live without it!)
The annual fee is very reasonable and we find it's well worth it.
Grum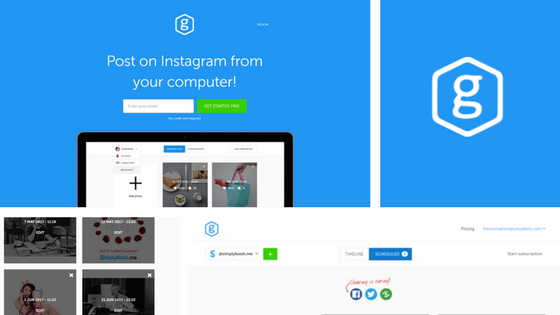 We all know that Instagram is the place to be when you're in the visually apparent beauty and hair business! And if Instagram is your primary method of getting your super-awesome images out to the world, perhaps you only need Grum
Grum only posts to Instagram, so while it was a great accessory to Buffer in the past, it is a bit of a declining necessity. However, if Instagram, is your go-to social medium, you want a tool that does is right. Have some great pics you want to share but don't want to share them all at once? Spread them out and schedule them in Grum to keep your Instagram account active and lively without hijacking your followers' feeds!
We're fans. 🙂
Feedly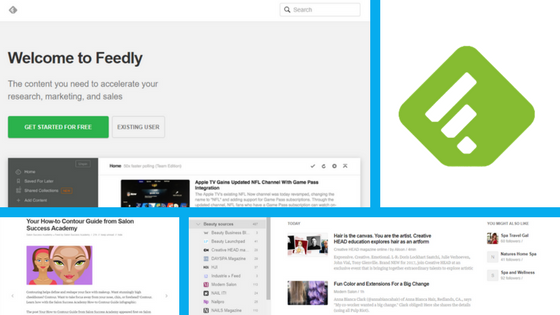 The internet is full of great content. But following along and making sure we don't miss the good stuff can be a nightmare. Rather than bookmarking tens or hundreds of sites and then having to go back and forth to check whether they have anything new and interesting, you can just curate your own online magazine with Feedly. Sign up for a free account, put the websites you want to follow in there, and they will show you all the latest articles since you last visited. One-stop-shop to keep on top of things.
Not sure what blogs and websites to follow? Then check out some of our blog posts like:
Four marketing blogs specifically for beauty salons!
Great blogs to help you build your beauty business!
Oh, and of course you'll want to follow the SimplyBook.me blog – just search for blog.simplybook.me and we should pop up! 🙂
Site123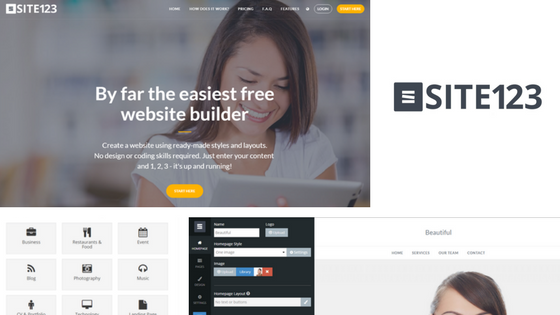 Every "proper" business needs a website and Site123 has got to be the easiest way to build a gorgeous website in minutes! No tech skills needed and as you can use it for free, you don't have to worry about playing around with it a bit before you are happy with your website – you're not wasting any money. 🙂 Once you are ready to publish to your own domain, the pricing is very reasonable.
They also have an AppMarket which allows for a lot of interesting functionality such as live chat and integration with email marketing tools. Oh, and of course, integration with SimplyBook.me so that people can easily book appointments with you straight from your website. 🙂
Pix Resizer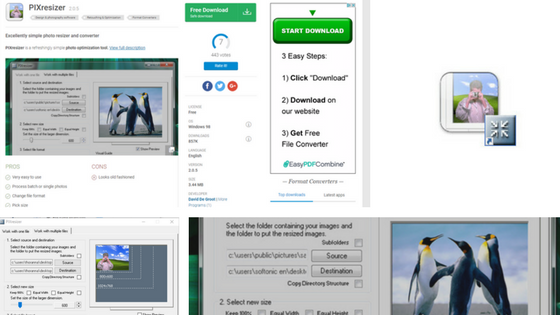 You know when you're uploading images to your website or to some software or app or whatever and it's too big? And you have to open photo editing software that takes ages to open and it takes you more ages to resize all the pictures and all that … well, you don't have to.
Pix Resizer is a simple free tool where you can resize your picture(s) in a few clicks – yep, that 's' is not a typo. You can take a whole folder and resize it in one go. It's like magic. Check it out!
Gimp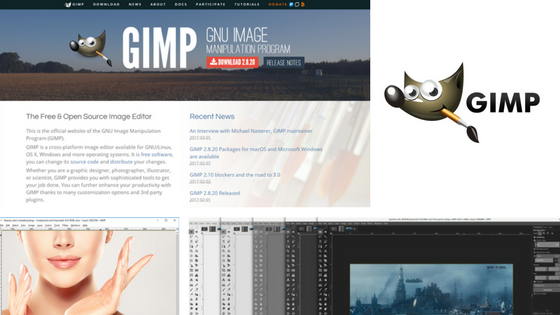 Sometimes though you need a bit more when it comes to photo editing, and us mere mortals usually can't afford Photoshop. So that's when Gimp comes to the rescue. It's free, open-source photo editing software where you can do a lot of the stuff more expensive ones can do. Use it for colour correction, cuts, removing backgrounds etc. etc. Our marketing nerd uses it a lot!
PicMonkey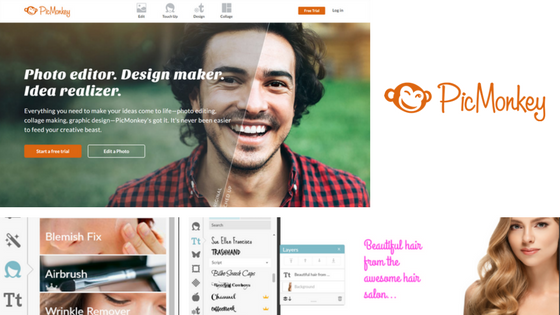 A great online photo editing tool is PicMonkey. You can do quite a lot in there, like touch-ups, edits, add text, do layouts and collages and more so it's worth checking out. They have a free plan, and their paid plan is very reasonable and worth it if you are using it a bit more than just for the basics.
Evernote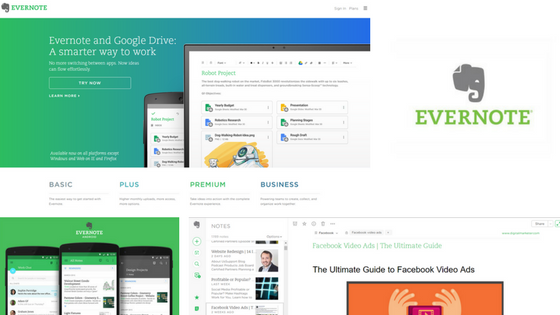 Ever wish you could buy more memory storage for your brain? Well, you can! Evernote can remember just about anything for you. (No wonder their logo is an elephant's head! 🙂 ) Write it on your phone, do an audio recording, take a picture, set a reminder, handwrite it on your smartphone (yeah, how cool is that) or save an attachment all into Evernote. Create folders and use tags and search for anything really easily – it will even find text in your handwriting and in photos – we kid you not.
Great for saving those beauty tips and tricks you stumble upon and all sorts of other useful stuff for your beauty or hair business – such as this blog post so that you can find it next time you're looking for useful tools for your business. 😉
OneTab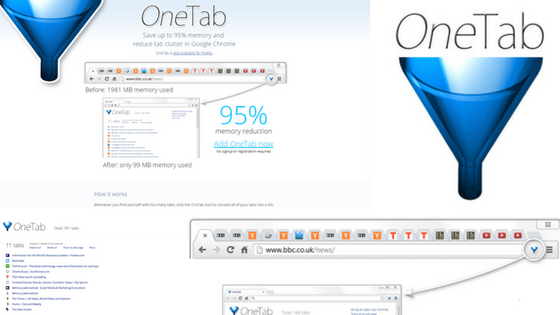 Now, this may or may not apply to you, but in our office, it sometimes seems like a competition as to which one of us can have more tabs open on our web browsers.
If this applies to you, you should check out OneTab for Google Chrome and Mozilla Firefox. It's an extension and once you've opened all those tabs you can just click on it and voilà, they all compile into a list in – you guessed it – one tab! Great when the sight of all those tabs is stressing you out and the computer is starting to complain about you wanting everything open at the same time. 😉
Bit.ly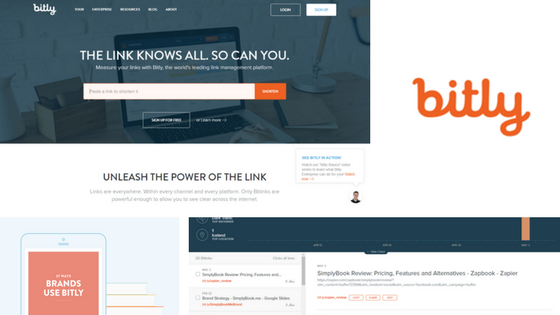 Know when you want to share a really long URL somewhere, like on social media, or want to share it on a social media pic, or on printed materials or whatever and it's just too long. Bit.ly to the rescue!
It's free (there is a paid fancy version, but the free is great for most of us) that can shorten that URL into just a few letters in the form of bit.ly/xxxxx – what's even better, you can customize those xxxxx letters you get. For example, we were promoting this great review we got from Zapier. Here's the original link: https://zapier.com/zapbook/simplybook/review/ – here's the bit.ly: bit.ly/zapier_review
How cool is that?!
NewOldStamp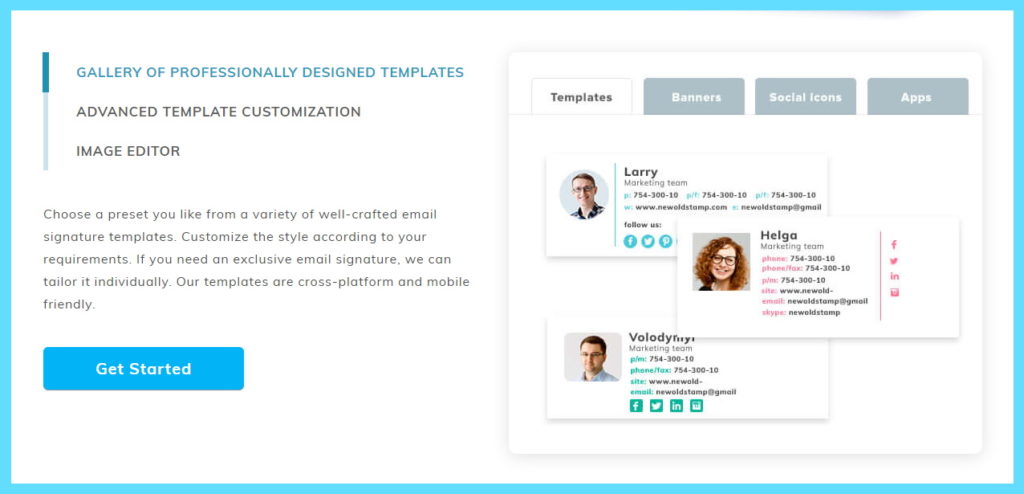 Looks matter! Hmmmm… what am I thinking, I'm writing this for beauty and hair professionals – you know that already! Now, as you are a smart business person and will no longer be managing bookings by emailing back and forth, this tool may seem redundant. However, we're going to assume that you still use email for sending newsletters, offers and company updates.
Your emails can travel far and wide, and nothing says "pro" like a well designed and stunning email signature. Newoldstamp is an email signature generator that allows you customise with company logos, pictures, websites and social media profiles. You can even use your email signature to run banner campaigns, and really grab attention with every email.
We use Newoldstamp here ar SimplyBook.me, and we think it is a truly awesome business tool.
Picsart
Picsart is one of the easiest-to-use graphics and editing tools on the internet, but that's not the only thing that makes the tool unique. While it has a full suite of manual editing tools, its AI-powered editors and generators are where Picsart truly shines. Its AI-powered photo editor and image generator are completely free, and you can use created images in your marketing. 
From a batch editor to a logo maker, Picsart isn't short on features. You'll have everything at your disposal to create stunning graphics in no time!
Anyway, those are our favourite super-awesome business tools that we think could really benefit your salon business. If you know of any others, we would love to know about them so do share them with us in the comments!