7 Steal-worthy Christmas Marketing Ideas for Small Businesses
11/12/2018
11094
5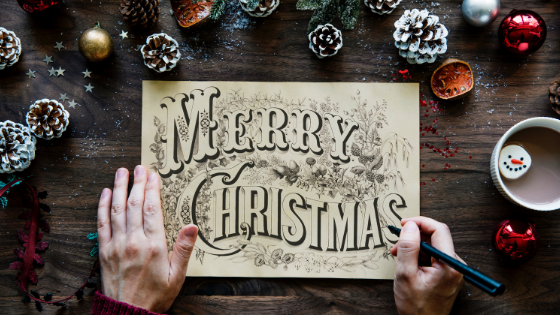 This post is also available in:



Holidays are the busiest sales period of the year. Shopping sprees are in full swing and this is not something only big retailers can turn to their advantage. In fact, there is a wealth of amazing Christmas marketing ideas for small business.  They can send you off to a flying start in the new year, but there are a few problems you should recognize right away.
First off, the tactics are not created equal and some make more sense for you than others. The second obstacle you have to face is the mounting level of competition. Many brands have the same intentions and bombard consumers with promotions and deals from all sides. The advertising noise and marketing fatigue kick in faster than winter winds.
Hence, to get noticed, you have to embrace a consumer-centric approach and dress up your whole brand for the holidays. The best way to go about this strategy is to come up with a comprehensive marketing plan and schedule promotional activities ahead of time. You should also define your goals and allocate your limited resources accordingly.
The main objectives are to set yourself apart in the overcrowded landscape, engage your audience, and elevate the sales.  To make it happen, we prepared some amazing Christmas marketing tips you can add to your mix.
Here is how to capture that jolly holiday spirit!
Christmas Marketing Ideas
1. Coupons
Digital coupons and coupon codes are all the rage among customers, who are always on the lookout for best deals around. The beauty of it is that from a business standpoint, coupons are a rather inexpensive tactic geared towards multiple goals: customer acquisition, spreading brand awareness, boosting sales, fostering loyalty, and improving retention rates.
But, the most common use of coupons is for generating temporary spikes in traffic and revenue, especially during slow days and sales periods. The key to success, of course, is to cherry-pick products that are bound to spark attention during the festivities. Apart from that, you also have to figure out the most optimal mode of delivery– electronic, free-standing insert, instant redeemable, direct mail, shelf pad, and on pack.
Promotional tactics like that are not overly complex, but they may call for digital overhauls. You can outsource layout and design tasks to professionals, or utilize one of many affordable platforms out there.
If you offer services on an appointment basis, check out Simplybook.me's marketing tools.
We are talking about coupons, but also gifts cards and other promotional systems that can be added to your existing website and Facebook page. It is even possible to add extra pages for a business blog and fill your landing pages with unique offers and calls-to-action. This is to say you can benefit greatly from doing your homework and finding tools that enable you to spruce up your online presence.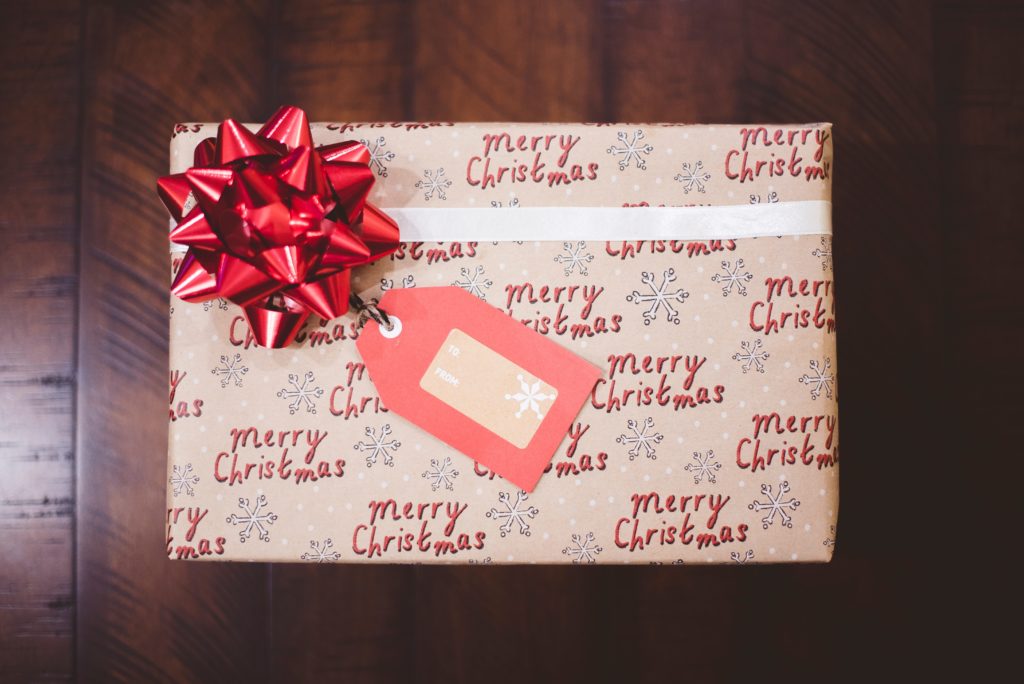 2. Free and paid gifts
There is hardly a better time to immerse in the tradition of gifting than around Christmas.
Your most loyal customers definitely deserve special attention and treatment but do not neglect the rest of the crowd making purchases, subscriptions, or bookings. Offer them promotional items that could actually come useful during holidays. Think in terms of "letter to Santa" stamped envelopes, calendars, holiday planners/notepads, dinners at local restaurants, free spa treatment, etc.
Feel free to promote gift sets, curated gift ideas, and useful gift guides to make it easier for people to embark on shopping adventures. Before you get to all that, though, confirm that you have sufficient inventory of items you mean to serve as gifts.
Furthermore, do yourself a favor and design Christmas-themed gift cards. They are an excellent addition to the marketing arsenal both for brands selling physical products and those offering services. One can showcase them as an ideal present for friends and family members. I bet everyone has that one person who is a nightmare to shop for.
Another tactic worth pursuing is to offer prizes that can be redeemed in your shops (if any). That way, you kill two birds with one stone— improve consumer satisfaction and spur more store visits, where other holiday promo ideas can come into play.
3. Social media marketing
The internet has enabled small businesses to transcend limitation such as having a relatively small radius of marking reach. And the most boisterous section of this digital playground has to be the ever-expanding realm of social media. Brands are streaming in great numbers and to make waves, you have to carry out social media holiday makeover.
If you are wondering where to start, I would suggest adjusting your profile and cover photos. Use these branded visuals to tell a story about your business and echo holiday values with your posts. Moving on, engage in promoting your product pages and improve your live chat capacities to give immediate responses.
At the same time, ramp up your content production. You cannot go wrong with behind-the-scenes images and helpful Christmas-themed videos and hashtags. The same goes for demonstrations on how to wrap a gift, where you feature one of their products. This is yet another proof how content marketing can make an impact without resorting to blatant self-promotion.
Just to stay on the safe side, though, actively involve followers. Ask them to post photos of Christmas-related activities and treat them to exclusive offers. One of the funniest Christmas marketing ideas I have seen is "ugly Christmas sweater" contest. Apart from increasing engagement, similar challenges and competitions supply you with a lot of user-generated content you can put to good use later.
4. Email marketing
Another staple holiday marketing idea comes in the form of email marketing. To make the most of it, segment and expand your email lists.
The good news is that there is plenty of email automation tools you can take advantage of. Using them, you can re-engage customers who were inactive, decrease cart abandonment rates, reward first-time customers, etc. It goes without saying that emails should revolve around specific products/services, but also relevant information (like time-limited offers, updated product catalogs, and special discounts).
Abandon the outdated practice of sending the same messages to everyone. Take your time crafting subject lines to arrest attention and awaken the sense of urgency. Include personal names in subject lines and sign the mail with your own name. A banner in the signature is a welcome addition as well.
Just keep in mind that an onslaught of generic emails puts people off and for a good reason. So, instead of seeking strength in numbers, make each and every message count. Get creative and look beyond standard "12 Days of Christmas" announcements. This extra effort should improve click-through and reduce bounce rates in one stroke.
5. Blogging
If it has not yet become obvious, you should utilize every piece of digital real estate you possess.
Quality blog posts are the pinnacle of content marketing and one of those surefire Christmas marketing ideas any small business can roll in. After all, people have grown leery of sales pitches and marketing for the masses. They want to be acknowledged as more than dollar signs. Therefore, if you want to do blogging right, abide by the following rule. Make 80% of posts about customers and only 20% about you and your offers.
For example, small restaurants can share their chef's Christmas recipe people can prepare at home. On the other hand, gyms should let their audience know how to stay in shape in time of feasting (no small feat, right?). Whatever your niche is, make an effort to infuse your posts with a festive flair. Think about themes like sharing, giving, and spending time with the family. Intertwine them with core brand messages.
Along the similar lines, show how your company and employees celebrate Christmas. That way, you make it easier for people to relate to your brand and stay receptive to what you have to say. Finally, notice that you can also connect with local websites, influencers, and bloggers. Send them test products and try to get featured on their gift guides, testimonials, or product reviews.
6. Advertising
Around Christmas time, most advertising campaigns go into the overdrive mode.
So, if you mean to pierce through the uproar, make improving sales figures your top priority. Center the strategy on best-selling and seasonal products/services and explain why your stores are a true shopping heaven. Remember that ads must be rooted in consumer data, pose a solution to practical problems, and contain emotional ingredients.
How does one accomplish these goals? Well, it pays off to do a thorough research and target specific, seasonal keywords. This should ensure ads are seen by the right audience. Also, you want to link them to specific landing or product pages on your website. In case you do not have a business website, do not fret because there is a solution.
Namely, you can apply this tactic to your social media and AdWords. The latter platform is particularly useful for small businesses trying to gain a head start. The process is quite straightforward: you have to pick your target audience, come up with a catchy headline, and kick off your PPC campaign with a few clicks. This is just one of many effective holiday advertising ideas at your disposal.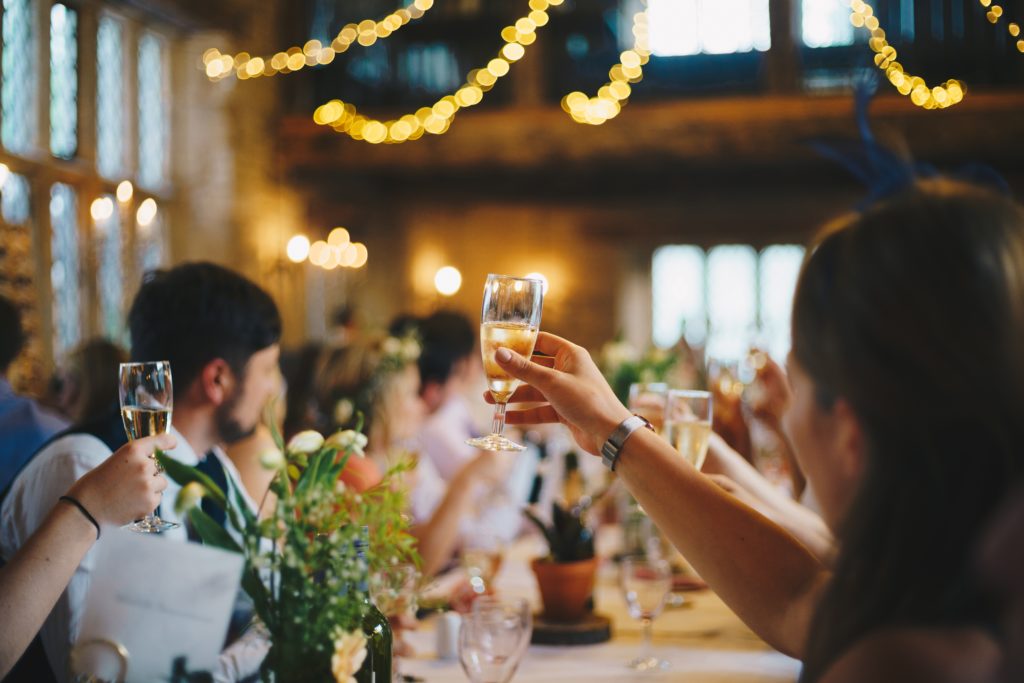 7. Special events
Last but not least, think about events that generate buzz and excitement around your brand. For instance, you can make your store a go-to place for more than just shopping.
Some of the most innovative Christmas marketing ideas small businesses have adopted in recent years are local music acts, wine tasting, giveaways, small ornament workshops, artwork displays, etc.  Hosting Christmas lunches and breakfasts is sure to turn some heads and drive some media attention. And if you want to score massive PR points, do charitable acts and donate to those in need.
We have barely scratched the surface here and the list goes on. Kid- and pet-friendly events are a splendid tactic due to many parents shopping around with their loved ones and four-legged companions. Something like a "wackiest dog costume" event may really send people flocking to your brick-and-mortar location. Or, you can designate one area of the shop as a play zone for the little ones.
As you can see, the opportunities to win consumers over abound. There are no hard rules, so think outside the box and start thinking now!
Conclusion
The commercial potential of Christmas is immense, but you have to actively tap into it by providing a personalized shopping experience and strengthening the relationship with consumers. To get the ball rolling, plan ahead of time and look far beyond mere self-promotion.
Your main goals should be to stand out from the crowd and captivate customers— the early birds, last-minute shoppers, and everyone in between. Add some sparkle to your social campaigns every chance you get and keep your website and social media fresh.  Explore creative Christmas marketing ideas and avoid emulating fads and gimmicks other brands sport.
Your choices depend on your business objectives, customer base, preferred marketing channels, and the industry sector. That being said, it is always a good idea to focus on selling solutions and real value instead of "dry" products. And if things go well, you could sustain the momentum well beyond Christmas and rake in massive sales.
It is time to shine brighter than a lit Christmas tree on a town square.