Top FAQs about Online Scheduling Systems – Unravelling the Mystery
16/05/2023
470
0

This post is also available in:




In this continuously developing digital age, businesses and entrepreneurs have become increasingly reliant on technology to streamline their procedures and improve productivity. Amongst these digital tools, online scheduling systems have become invaluable solutions, revolutionising how people organise appointments, meetings, and events. These systems have become an essential asset for service businesses, healthcare clinics, academic institutions, and even personal users seeking efficient and hassle-free scheduling.
However, as with any technological development, questions and apprehensions often come up. So, to shine a light on the complexities and advantages of online scheduling, we've come up with an extended list of the top FAQs surrounding online scheduling systems.
Eradicating the Mysteries of Online Scheduling
Here we'll aim to clarify the realm of online scheduling systems by answering the most frequently posed queries that users often face. Whether you are a business owner seeking to optimise your client bookings, a medical professional looking to streamline patient appointments, or an individual exploring ways to simplify your personal scheduling, this FAQ guide will provide invaluable insights.
Throughout this article, we'll delve into the fundamental aspects of online scheduling platforms, covering their functionality, benefits, security measures, integration possibilities, customisation options, and much more. By addressing these FAQs, we will equip you with the knowledge necessary to make informed decisions and harness the full potential of online scheduling systems in your specific context.
The advantages of online scheduling platforms are multifaceted. They stop the hassles of manual scheduling, reduce no-shows, improve customer experience, and free up valuable time for businesses to focus on their functions. Also, with the advent of cloud-based technologies, online scheduling tools have become more accessible, flexible, and user-friendly.
So, whether you are contemplating adopting online scheduling for your organisation or looking to upgrade your existing scheduling processes, this article will serve as your definitive guide. Let us embark on this journey of exploration, unravelling the top FAQs about online scheduling systems, and discover how they can transform how you manage appointments, bookings, and events in the digital era.
---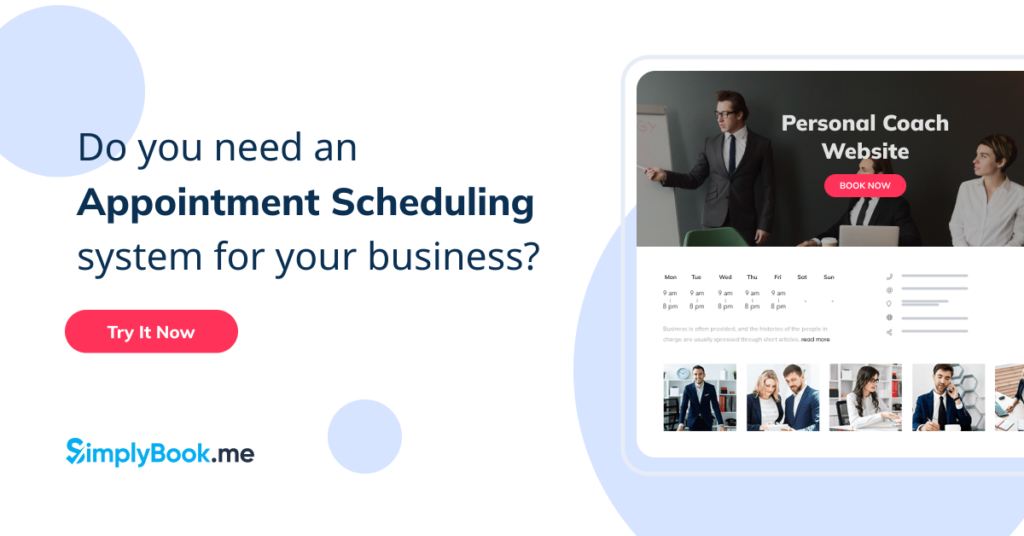 ---
Frequently Asked Questions Answered About Online Scheduling Systems
1. What is an online booking system?
An online scheduling system is a digital tool that allows businesses, professionals, and individuals to manage appointments, bookings, and events efficiently. It replaces manual scheduling by providing an intuitive platform where users can quickly create, modify, and track appointments. These systems typically offer features such as calendar synchronisation, automated notifications, and customisable settings to streamline the scheduling process.
2. What are the benefits of using an online booking system?
The benefits of online scheduling systems are numerous. They:
Save time by eliminating the back-and-forth communication involved in manual scheduling.
Reduce no-shows with automated reminders and confirmation notifications.
Improve customer satisfaction by offering a seamless booking experience.
Allows the customer to book 24/7 and not only when the business is open
Enhance productivity by streamlining administrative tasks.
Provide data and analytics to track performance and optimise scheduling efficiency.
3. What types of businesses can benefit from an online booking system?
Many business types can benefit from an online booking system, including beauty salons, spas, fitness studios, consultants, healthcare operators, hotels, restaurants, tour operators, and more.
4. How does an online booking system work?
Online scheduling systems provide a centralised platform where users can view their availability, set up time slots for appointments or events, and allow clients or participants to book those slots. The system manages all the information and sends real-time automated reminders and updates. Users can access their schedules from any device with an internet connection, making it convenient for service providers and clients.
5. Is my data secure in an online scheduling system?
Security is a crucial aspect of online scheduling systems. Reputable systems employ industry-standard encryption protocols to protect user data. This includes secure transmission of information, secure storage, and strict access controls. Additionally, these systems often adhere to compliance standards, such as GDPR or HIPAA, depending on the industry they cater to. Choosing a reliable provider and reviewing their security measures is crucial before adopting an online scheduling system.
6. What features should I look for in an online booking system?
The features you should look for in an online scheduling system will depend on the type of business you run, what you need to make it work now, and what you might need soon.
Some features to look for in an online booking system include:
online payments,
calendar integration,
admin app to manage your online bookings on the go
customer management tools (CRM),
customisable booking website / booking widget and confirmation emails.
client app so that repeat customers can easily rebook your services
excellent user support for set up and throughout your usage.
7. How much does an online booking system cost?
The cost of an online booking system can vary depending on the provider and the features included. Some providers may charge a flat monthly fee, while others may charge based on the number of bookings or customers.
Whichever type of pricing, usually they balance out to around a similar figure. However, some specialist scheduling tools can come with a very high cost. smaller businesses with have to weigh the benefit of a few extra "specialised" features over affordability.
The average cost of a scheduling system for a small to medium-sized business is between $10 and $350 per month. That is if you need to pay at all. Some online scheduling systems offer a free version for those just getting started, but they usually have limited options.
8. Can online booking tools be integrated with other software?
Most online booking systems can be integrated with other software. Some will integrate with your website (WordPress, Joomla, etc.), and others will have integrations with social media profiles, Google, accounting software, email marketing, apps, and so much more. This all helps to streamline business processes.
Sometimes, these integrations are native, i.e. developed in partnership with specific tools, while others might rely on "trigger" apps, such as Zapier and Integrately.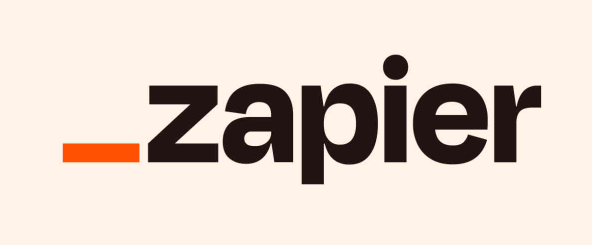 9. How can I promote my online booking system to customers?
You can promote your online booking system through various channels. An excellent online booking system will enable you to share through a wide range of channels, including email, social media, website banners, and other forms of digital advertising.
Some may also allow you to promote your booking system in print with scannable QR codes. New clients can find a direct link to your booking system through an advertisement on a train, a billboard, or even a glossy magazine for your industry. You could even put one on your door for when you're closed or even really busy.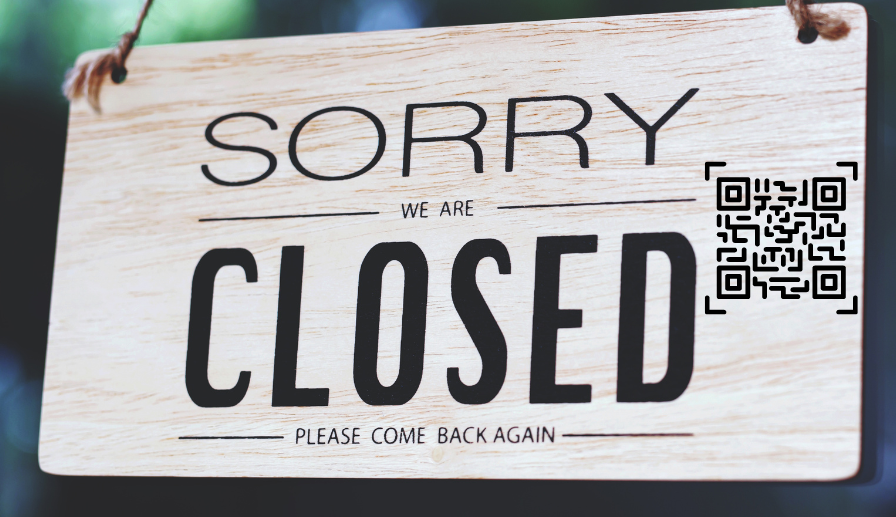 10. How can I ensure a good user experience for customers using my online booking system?
You should ensure your online booking system is easy to use, mobile-friendly, and provides clear instructions and information about the service being booked to ensure a good user experience. Additionally, you should offer support options, such as a phone number or email address, for customers with questions or issues with the booking process. Some booking systems have a contact form or allow integration with a messenger tool for easy client contact.
11. Are online scheduling platforms cost-effective?
Online scheduling tools are generally cost effective, considering the time and resources they save. The increased efficiency and productivity observed often outweigh the investment in an online scheduling system. Many systems offer flexible pricing plans, allowing businesses and individuals to choose options that align with their budgets and needs. – This is also important when it comes to scaling for growth.
Reducing administrative tasks, improving customer satisfaction, and minimising no-shows often resulted in a positive return on investment.
12. How can an online scheduling platform improve customer satisfaction?
Online scheduling systems improve customer satisfaction by providing a convenient and user-friendly booking process. Clients can easily find available time slots, book appointments at their convenience, and receive automated reminders. The streamlined process reduces wait times and enhances the overall customer experience. Additionally, features like online payment options or the ability to reschedule or cancel appointments online contribute to customer satisfaction.
13. Can an online scheduling system handle multiple staff members or resources?
Yes, online scheduling platforms can handle multiple staff members or resources. They often have features that allow businesses to create profiles for each staff member, assign appointments to specific individuals, and manage their availability. This is particularly beneficial for companies with multiple service providers or resources that require simultaneous scheduling.
14. Can I access my online scheduling system on mobile devices?
Most online scheduling systems are designed to be mobile-responsive, allowing users to access and manage their schedules from smartphones or tablets.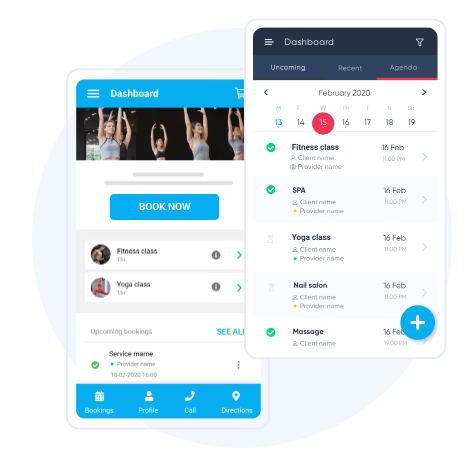 Dedicated mobile apps may also be available, providing a seamless user experience and enabling users to stay updated and manage appointments while on the go. SimplyBook.me is an excellent example of that, offering a very user-friendly admin app enabling users to access the most essential information on the go.
Some scheduling systems even offer a client app for businesses with repeat clientele for ease of booking and monitoring personal booking history.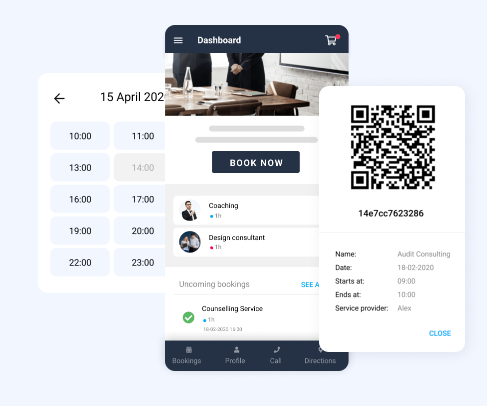 15. Are online scheduling systems suitable for businesses of all sizes?
Yes, online scheduling systems are suitable for businesses of all sizes. Whether you're a solo entrepreneur, a small business owner, or part of a large enterprise, these systems can effectively streamline your scheduling processes. Many online scheduling platforms offer different pricing tiers or plans to cater to differing businesses' specific needs and scale.
16. Can an online booking system handle different time zones?
Most of the best online scheduling systems can handle different time zones. They usually have settings that allow businesses to display a booking page in client time zones and a calendar feature that will show booked appointments in the business' time zone. This eliminates confusion over appointment times. This feature benefits businesses or professionals working with clients from various regions or operating in different time zones.
17. Can online scheduling apps cover multiple locations?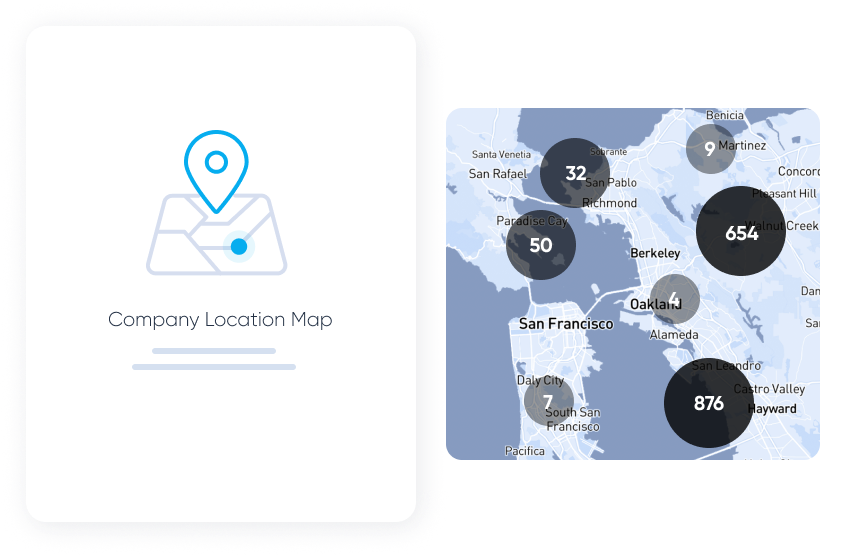 Not all of them can handle multiple branches or locations, so if you are running your business in multiple places, then make sure to check out whether the booking system that you are looking at covers that. SimplyBook.me, for example, offers a multiple-location feature. Even for Enterprises, they have an HQ management of all the sub-branches, making it easy for bigger corporations to manage their sub-locations.
In summary
Online scheduling systems offer many benefits and solutions for businesses, professionals, and individuals seeking to streamline their appointment and booking processes. By addressing the top 17 frequently asked questions surrounding online scheduling systems, we hope to provide insights into their functionality, customisation options, security measures, integration capabilities, and more.

Understanding online booking systems empowers you to make informed decisions and leverage these powerful tools to optimise your scheduling processes, enhance efficiency, and deliver an exceptional customer experience. Whether you're a small business owner or a healthcare professional, embracing an online scheduling system can revolutionise how you handle appointments and bookings in the digital era.