Smile Pop: A case study for cosmetic dentistry with SimplyBook.me
16/05/2023
846
0

This post is also available in:




It's fabulous to see how our users employ SimplyBook.me to solve all their scheduling needs. This week we are looking at Smile Pop, a relative newcomer to SimplyBook.me, but not a stranger to online scheduling.
Smile Pop is a leading orthodontic and teeth-whitening clinic in the Flatiron District in New York. It is well-known for its state-of-the-art facilities and experienced team of dental professionals.
As Dr Courtney Barry's reputation grew in popularity, the number of patients seeking appointments also increased, leading to scheduling challenges for the staff. To address this issue, Smile Pop implemented a scheduling system to streamline the booking process for patients and staff.
However, in this case, the first choice didn't seem right, and after some experimentation, they decided to switch to SimplyBook.me.
In this case study, we will explore the benefits of SimplyBook.me for Smile Pop and how the system has transformed how the private practice operates. We will delve into the software's features and how it has impacted patient satisfaction, staff efficiency, and overall clinic operations.
The Interview: Dr Courtney Barry – Your smile makes her smile.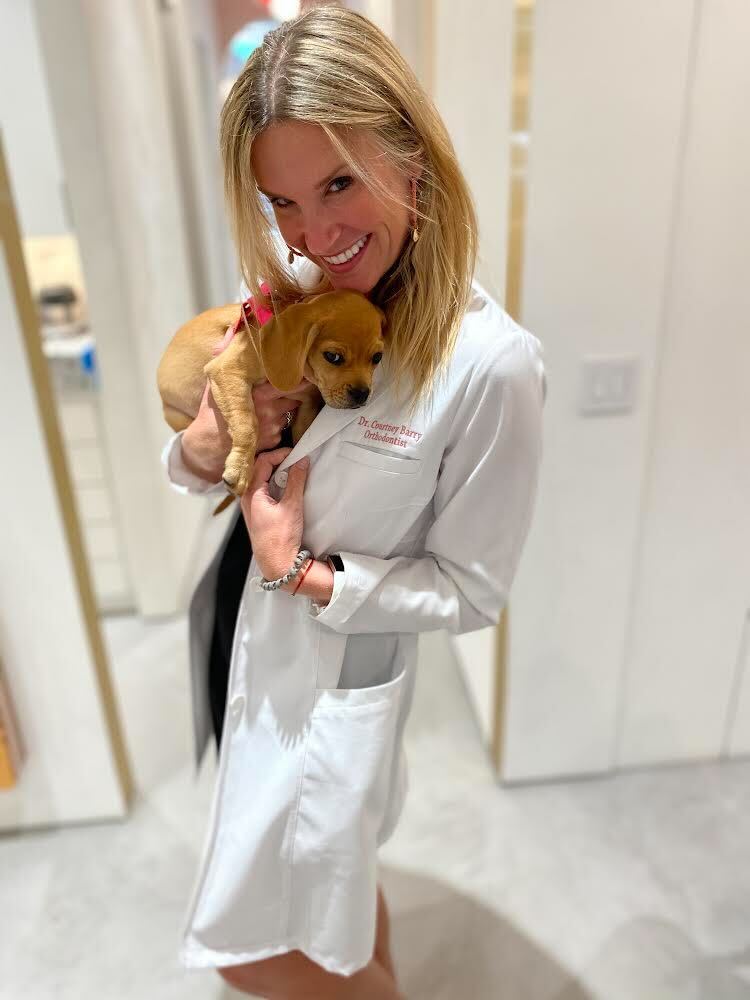 Dr Courtney Barry is a Board Certified Orthodontist practising in the heart of New York City. Her orthodontic residency training at Montefiore Medical Center in New York transplanted her to NYC from the Midwest. You can take the girl out of Chicago, but you can't take away her love of the Chicago Cubs.
Completely teeth obsessed, "Dr Courtney" (as her patients call her) makes it her mission to make smiles as beautiful as they can be.
More than just an excellent orthodontist, Dr Courtney shares her knowledge and advice on both Instagram and YouTube.
What are the main challenges with running a business such as yours?
Answer: Trying to find the time to manage it all and keep a constant influx of patients.
Were you using another booking system before you started to use SimplyBook.me?
Answer: Yes, I was using something called Schedulista.
How did you find SimplyBook.me, and why did you decide to go for that?
Answer: I found SimplyBook.me on a YouTube video where the speaker was comparing different scheduling systems. I really liked during my trial that I could customise A LOT of things, which is essential because I wanted something that felt consistent with my brand.
How do you mainly market the business?
Answer: Social media (IG, YouTube), Google reviews, word of mouth/existing patients
What percentage of your bookings go through the booking website vs the reception?
Answer: 90% of new patients/new clients are done through the booking website vs 10% with reception.
You've only recently set up the system and done a remarkable job, as it fits your company brand perfectly! Did you find it easy to implement?
Answer: Doing all the "extras" was great, and I am still getting used to setting up the limitations of the calendar (i.e., limited resources/making sure I don't get overbooked).
Has it solved all your business needs?
Answer: I am very impressed with this scheduling system overall!
Do you use the admin app?
Answer: Yes.
Do you ask your clients to download the client app to facilitate recurring bookings?
Answer: I have not asked them to yet.
What do you like the most about SimplyBook.me?
Answer: That everything is customisable. I am not a coder by any means, and I like to get my hands dirty with set-up, and it is easy enough for me to do as a doctor.
What do you like the least about it?
Answer: I wish you could individually go to a date and close a "service" from the "service view" of the calendar. Going to "edit service schedule" → special day → service type, etc." seems like a lot of steps to me sometimes.
Have you used our customer support, and if so, were you satisfied with the help you received?
Answer: I bug you guys all the time. 🙂 And you're very helpful!
Would you recommend SimplyBook.me to your friends?
Answer: Definitely. I have already recommended it to my colleagues.
Smile Pop Essentials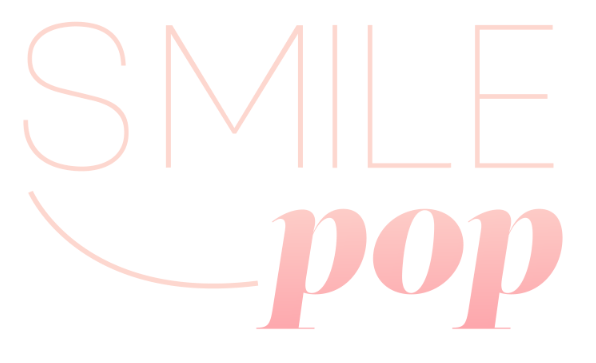 Name of owner: Dr Courtney Barry
No. of Custom features used: 14
Smile Pop uses SimplyBook.me as an integration with their existing website, which means they have a direct link from their website to the booking options within the SimplyBook.me system.
Moreover, they also use a custom sub-domain for the booking page, so it correlates directly with the branding and style of the website. For a relatively new user of the SimplyBook.me platform, Smile Pop has done a fantastic job of integrating and combining the branding and experience across all their online tools.
Client login is an essential feature of the booking system to assist in keeping client/patient details up to date and complete. Client booking history is maintained throughout the orthodontic treatment process and follow-ups.
Using the Terms & Conditions and Cancellation Policy features, Dr Courtney ensures that her clients understand her responsibilities towards them and their responsibilities towards the business. The cancellation policy is significant to the implementation of the Waiting List feature, which ensures that people on strict schedules can set themselves up for any cancellations that appear in their required time slot.
Like most users, the Smile Pop Booking pages make full use of the HTML editor for beautiful-looking pages that require no coding.
As Dr Courtney mentioned before, she is still in the process of setting up her limitations and resource restrictions that will enable her never to be overbooked. Or lack the resources to fulfil her client's needs.
We love what Smile Pop has done with our customisable system. It looks beautiful, they use the features efficiently, and we hope they have many years of happy usage.