Client Logins – Make your returning clients feel welcome
June 26, 2020
76
0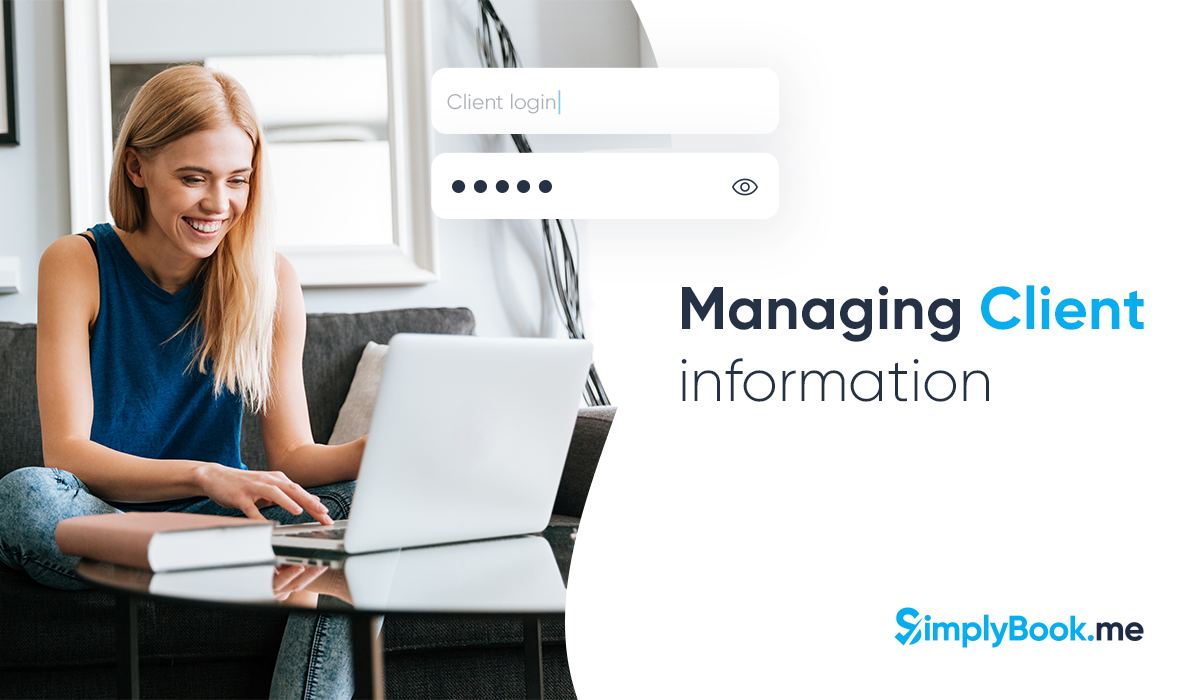 When you run a business, much of your guaranteed income depends significantly on returning customers. To ensure that your clients keep coming back and using your services, you need to forge a relationship with them. One of the best ways to build relationships with your customers is to collect relevant data about your clients that makes all of your contact with them specific, targeted and personalised to the needs and wants of the client. The easiest way to collect that data is to ask your clients to create a personal profile with you, client logins that they use every time they book your services.
Know Your Clients
The chances are that if you provide in-person, individual services, you already know a lot about your clients. However, the things you know hide away inside your head, along with all the other random information you learned from idle chit chat. It doesn't fit nicely into a client profile you can use to filter your marketing targets or help you define your demographic profile.
Even if all you do is collect an email address or phone number. With those details, you can align booking history and preferences against the returning client to personalise marketing, improve the experience, and streamline access to things they need.
If you can get your customers to create client logins, it's a much easier process to increase the information you request. From a simple Name, Number and Email address format, you can take it further with client fields. Client fields allow you to ask pertinent questions about your client that will help you provide the best service for their needs.
Expand Your Service and Sales Options
You can't try selling memberships to your fitness clients or packages for online courses if you don't collect client data. You can't assign a multi-use package or memberships if you have no way of applying them to a single client.
Expanding your sales opportunities is a vital aspect of growing your business. If you don't have that option, you are vastly reducing how you can reach fresh markets and introduce new services.
Welcome Your Returning Clients with a Login
There is something warm and fuzzy about logging in to a system that knows me and my preferences, especially if it's a company I know and use frequently. I enjoy knowing that I can view my history, check on my membership details, and change my information. I also know that most of the time, I will only receive email marketing for the things that interest me. It beats missing the quality stuff because I've blocked all the other spam.
Not everyone feels this way, but sometimes creating a client login is a necessary evil. If you want to give a certificate of completion to your students, or access to a GP booking platform, you want to get the details correct.
Security and Data Protection
If you want to ensure your clients feel welcomed and protected, you can use some enhanced security measures that we include with all of our subscriptions. You can implement 2-factor authentication, password complexity standards, SSL and more. 
One of the primary reasons that some people don't like creating logins is that they don't trust the security. If you want to extend your security promise professionally, you can include it in your Terms and Conditions and Privacy Policy.
If you cater to clients in the EU, you will need to ensure that you follow GDPR rules. SimplyBook.me is GDPR compliant, and any alterations to code or marketing tools you use will also need to be GDPR compliant. The same applies to other privacy and data-sharing laws. 
Keep Them Close and Keep them happy
Clients are the lifeblood of your business; it makes sense to care for them like you would family.
There has been a vast leap in the past decade of companies trying to create personalised experiences for their clients. So far, few companies have managed it. The great irony of this trend is that customers and clients alike are significantly more security conscious about their private details. However, they demand much more from personalised contact and marketing. It's a sensitive network of scales you have to balance.
Personalisation without being creepy
Data collection with transparency
Client Profiles with value
Use what you know about your clients to make them feel like they're special to you. Use client logins to find details that make all the difference, to them, to you and the future performance of your business.