Staff Scheduling Software – 5 Major Benefits
July 21, 2021
593
0

Whether you own a small business or run a large enterprise, distributing the tasks among employees is a necessity. This entails creating a schedule and updating it with new information, particularly when there are workers on a shift schedule. If a manager decides to complete this task manually, they will spend hours or even days trying to get things done. A small mistake in the schedule can cause major problems for the whole company. Fortunately, there is a worthwhile solution – a modern employee scheduling system that can save a lot of time and allow managers to focus on more important aspects of their job. 
What is an employee scheduling software solution?
An employee scheduling system is a multifunctional platform that helps managers navigate the workflow. A wide variety of tools represented in this system makes the business more effective. Some of those tools are an automated schedule, notification system, and time tracker. The key role of an employee scheduling system is to upgrade the scheduling process, freeing up time for more complex tasks.
The main advantage of an employee scheduling system is the automation of the processes, be it assigning hourly workers to the tasks, controlling the overall achievement, or setting up daily updates. As a result, you will create a productive atmosphere where the resources are allocated efficiently, and any human errors are reduced. 
This article will walk you through the five major benefits of using an employee scheduling system that will change the way you think about workforce management forever. 
5 key benefits of employee scheduling software
If you wonder why you should utilize staff scheduling software, there are several reasons to incorporate it into your current workflow. The means of using such software depend on each company's fundamental goals. Here are some of the top benefits of staff scheduling software that will give you an idea of what it will help your business accomplish.

Crucial metrics to rely on
Goal-oriented metrics. An important objective for any company is keeping track of how many business goals have been achieved at the end of the week or month. This can be done by evaluating income per worker or the number of lines of code written. Weekly or monthly goals review leads to more effective planning and enables the managers to translate major goals into personalized tasks for each worker.

Work quality metrics. Apart from quantitative factors, you should also consider the quality of work since it affects customer experience and other employee's productivity. Such an assessment may be based on feedback from various parties. On top of this, quality metrics help identify weaknesses of each employee that prevent the business from stable growth.

Development and training. Allocating training costs so that employees improve their performance by learning new skills is always a good idea. However, you should consider the type of training carefully. In other words, you can use metrics to see whether new knowledge helped boost productivity or not.

Time tracking
Automatization. An employee scheduling system makes time recording much easier. As a manager, you will no longer need to deal with manual registration of hours spent at work by each employee. This will ultimately eliminate inconsistencies and ensure fair time tracking.
Fair accounting. Another problem that automated time recording solves is improving the accuracy of payroll. The employee scheduling system tracks when each worker clocks in and out. Therefore, everyone will get paid for an exact number of hours, and there will be fewer cases of overpayment/underpayment. 
Decent payments. From an employee's perspective, time tracking will turn unpaid extra work that is being done to finish the project into paid work. Knowing that your efforts are valued will allow employees to focus on quality rather than quantity.
Highest possible returns
For most companies, labor is the most costly factor of production. That is why you need to make sure that the supply curve meets the demand curve. If there is a lack of workforce, you will not get the most out of the market. Consequently, too many workers will lead to additional costs when demand is low. Smart planning will help you avoid overstaffing. 
Thanks to various features provided by the employee scheduling software, you can easily predict future demand and adjust the number of employees needed. Using modern technology, such as Artificial Intelligence and Machine Learning, to predict demand patterns will lead to more accurate results than conventional prediction methods. This will save you 5 to 10 per cent of labor costs. 
Another costly factor is time. Instead of constantly looking for new talents to adjust to the demands, managers could invest their professionalism into more important tasks while the software makes accurate demand evaluations.
Competency and performance management
Human resources professionals are interested in allocating resources efficiently. This requires analyzing the performance of each individual employee. The best way to receive information about your worker's performance is through quantitative data, which can be derived from the employee scheduling system.

Personal achievement data and productivity reports can be transformed into feedback from the company. This will give employees a better sense of how they do their work and what needs to be improved. In addition, creating and publishing employee ratings can spark motivation to achieve higher results.
Employee satisfaction and retention
The loyalty of the employees plays an important role in the company's overall achievements. These are the factors that can make your workers happier:
Balance between work and free time. Employees might have other concerns apart from their jobs, such as family or education. At this point, an opportunity to manage the workload would be of great help. 
Self-paced scheduling. Given the specifics of the employee scheduling system, workers can introduce individual preferences to the schedule. This will keep them from getting assignments out of the blue. Creating a personal schedule adds more flexibility, and it will lead to greater job satisfaction.  
Quick and smooth adaptation to changes. By utilizing the notification system features, managers can provide fast updates on any changes in the working process. There is no need to spend extra time reading long emails. Personalized notifications within the platform will save time for both employees and managers. 
Final thoughts
An employee scheduling system can help you lower production costs, increase workforce productivity, and allocate resources effectively, all in one place. With the growing demand for online services and events, managing all of your company's processes manually can be a manager's nightmare. In this case, such a scheduling system is a real-time saver. The usefulness of a scheduling system for employees lies not only in simplified task management. It is also a long-term investment that can improve company strategies to boost effectiveness. 
Guest Author Bio – Alexey Kutsenko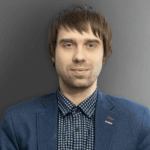 Alexey Kutsenko is CMO at DDI Development company, which provides custom web & development services to clients worldwide. Alexey has vast experience in building marketing strategies for various clients, defining the client's needs, and leading digital marketing strategies in the company.