Opening a private practice requires not just a doctor's degree, but an entrepreneurial mindset. This means that if you want to have a successful medical practice, you need to treat it like any other business. If you manage to run a medical clinic efficiently and profitably, you'll be able to focus more on your clients. After all, you're here to help your patients in the best way possible.
Here's how to run a medical practice like a business:
Hire the right people
Just like in any business, your employees eventually determine how your medical clinic performs and how satisfied your customers are. Finding the right staff members is essential not only for your business but also for your patients. And employees that are cared for, will in turn care for the practice. This means that after hiring the right people, you have to make sure they want to stay.
Hiring medical staff
Although there are many areas where you can save on costs, this is one where you shouldn't. That means, not just hiring the right people for the job, but also the right amount. Besides hiring qualified and knowledgeable workers, you need to make sure to estimate the workload correctly. A staff member that's on top of policies and regulations might take a vacation day or sick leave. If you're left without any replacement, it will cost your clinic more in the long run.
Hiring a manager for your practice might seem unnecessary when you are still small, but if you're managing everything, who's taking care of your patients? Delegating management of your clinic will free up your, and other medical staff's, time to receive and take care of more patients every day.
Retaining staff
Another reason to not save on hiring is to avoid high turnover. It is so much more costly to hire new employees than it is to invest in your current ones. This means making sure to provide professional growth through constant education, which will also directly benefit your patients. Workers should be able to get regular assessments, education, and a fair amount of free time (hiring the right amount of people).
Build a great website for your medical practice
Just like any other company, you should create an online presence for your practice. Without a website, you're losing out on business. Having a basic website so that your patients can find you online is a good start but to run a medical clinic that's successful, you'll need to give your potential clients more information and build trust.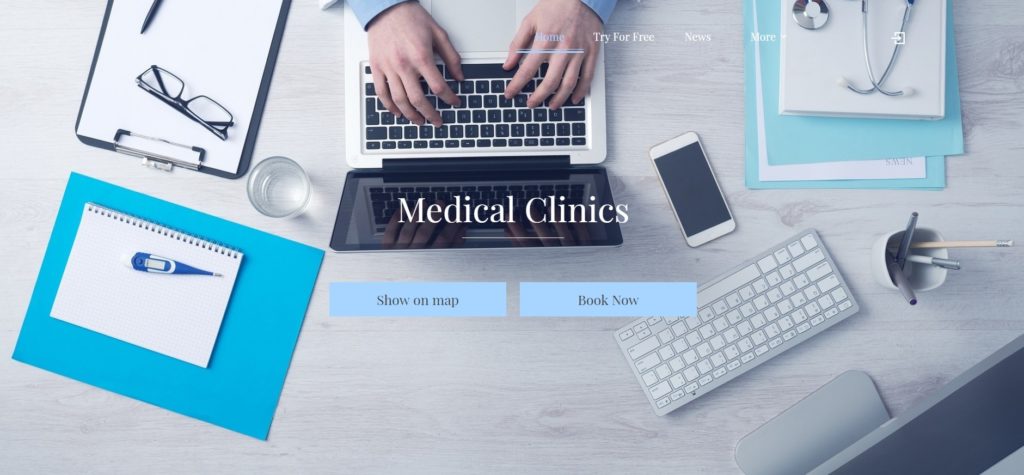 Description of services
Avoid lengthy phone calls or face-to-face meetings by explaining your clinic's services on your webpage. If patients can find the right information about treatments, pricing, and answers to their questions (FAQ), they will be more likely to schedule an appointment.
Online appointment booking
Make it easy for your patients to book your services online, by using a scheduling tool. Not only will it make much easier for your patients to schedule appointments, but you will also be able to avoid double bookings, extra phone calls, and no-shows. All that freed up time can then go to focusing on better care for your clients.
Reviews
Once you have some happy patients, ask them to leave a review on your website.
Use technology
Automating processes for your medical clinic will free up precious time for you and your staff.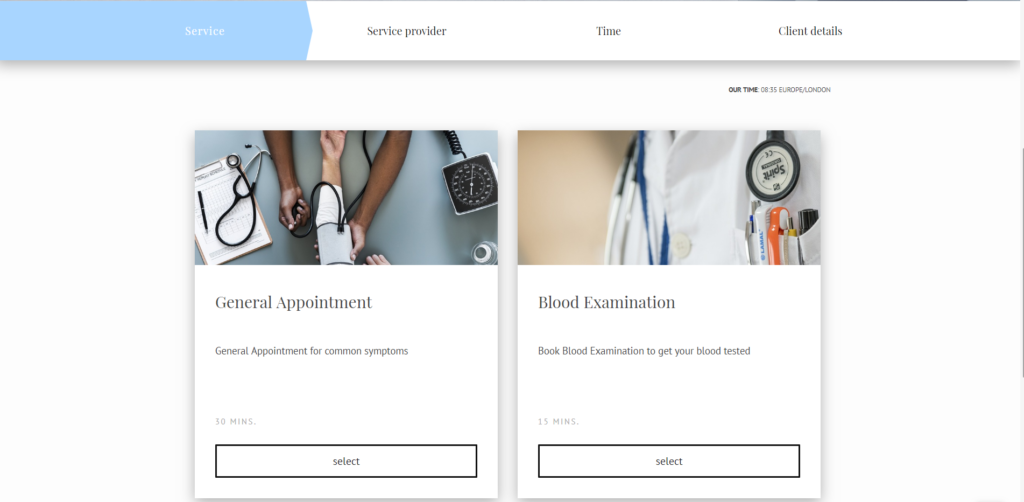 Bookings
Make it easy for your patients to book appointments online and get automatic reminders
Intake forms
Use intake forms and templates when people book appointments online to gather necessary basic information about your patients.
Calendar synchronization
Automatically synchronizing online bookings with your calendar will save time on copying and checking information.
Payments
Online payments save you a lot on time physically handling payments at the clinic and on accounting. It's also safer than keeping a bunch of cash on site.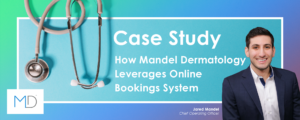 Promote your medical clinic (online)
Local businesses often still depend on local advertising. They put out billboards, ads in local newspapers or magazines, and local commercials. But most of your potential clients will first look online.  
A website will only get you so far. You have to build up credit in order to run a medical clinic that people trust to go to. Make sure to optimize your website for search engines and get on social media. Consider advertising online if you are just starting out, or hire someone to do it for you.