Health with Grace: Nutrition Appointments with SimplyBook.me
02/10/2023
607
0

This post is also available in:




When it comes to health and wellbeing, a bespoke approach is vital. "One size fits all" has never been further from the truth in the world of nutrition and holistic health. Health by Grace recognises this, offering tailored guidance for optimal health by blending complementary, clinical, and holistic medicine.
Using SimplyBook.me, Grace has set up a distinctive flow: Clients first choose between 'In-person' and 'Online' through the multiple location feature. For in-person consultations, they're led to service categories, post which they select a clinic from the service providers, representing each location she consults at. Only then do they choose their date and time. For online nutrition consultations, it simplifies further, directing clients straight to slot selection. This intuitive, step-by-step process ensures clarity, flexibility, and convenience – a testament to Health with Grace's commitment to her clients.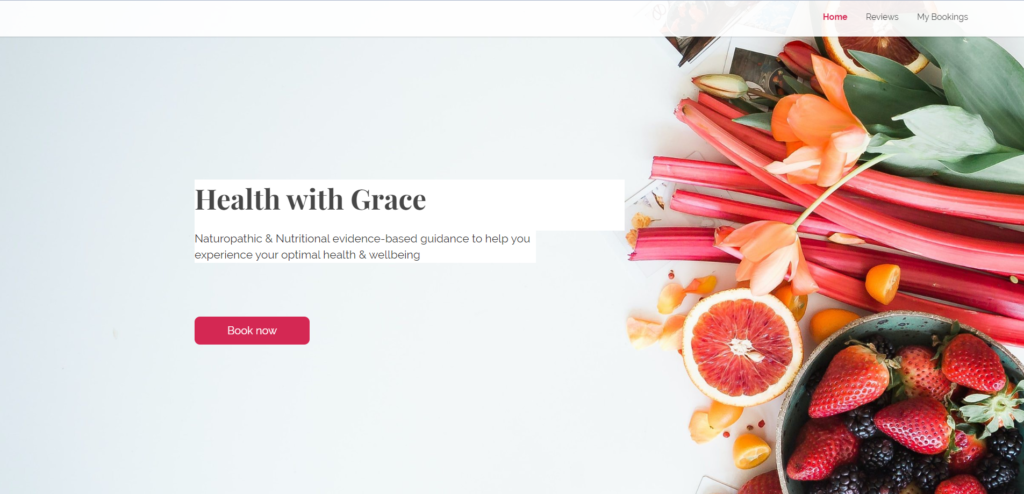 Multiple Locations for Convenience
Health by Grace offers holistic nutrition across Australian clinics and online for those seeking remote consultations. Through the SimplyBook.me Multiple Locations feature, clients can effortlessly choose a physical clinic that's most convenient or opt for a virtual session online. Whether it's a face-to-face meeting in a city clinic or a digital consultation from the comfort of home, Health with Grace ensures accessibility and ease in every health journey.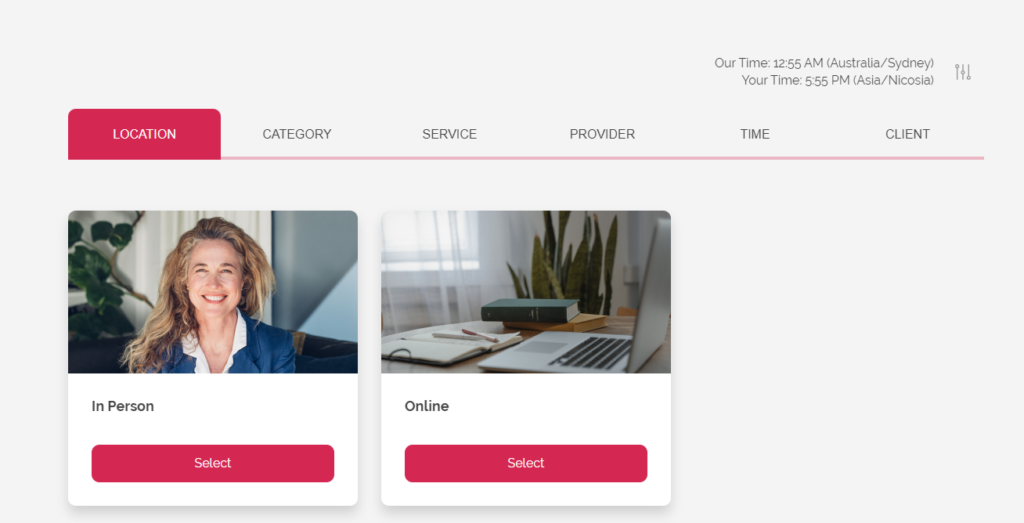 Hearing from Satisfied Clients
Feedback plays a vital role in any health journey, offering both insights and affirmations. The Reviews feature on Health with Grace's booking platform, powered by SimplyBook.me, provides a space for clients to share their personal experiences and outcomes.
These testimonials not only reinforce trust among potential clients but also showcase the transformative effects of Grace's holistic approach. Reading about real-life health victories and the tailored support received can inspire others to embark on their own path to optimal wellness.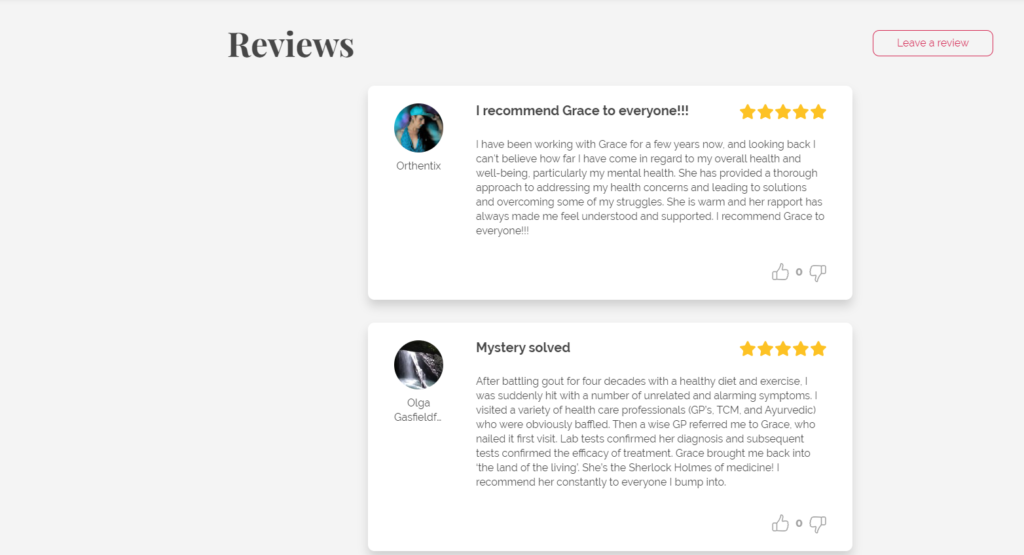 Diverse Services for Varied Needs
Navigating one's health journey requires varying degrees of consultation and support. Recognising this, Health with Grace offers three distinct consultation categories, facilitated through SimplyBook.me:
1) Initial Consult: For those starting their wellness journey, this session provides a comprehensive discussion to understand individual needs and health goals.
2) Follow-up Consult (Standard): A deeper dive into ongoing strategies and adjustments, ensuring the approach is resonating and effective.
3) Follow-up Consult (Short): Ideal for quick check-ins, adjustments, or clarifications, ensuring continuity in the healing process.
By categorising her services, Grace streamlines the booking process and ensures that clients receive the appropriate guidance at each step of their health journey.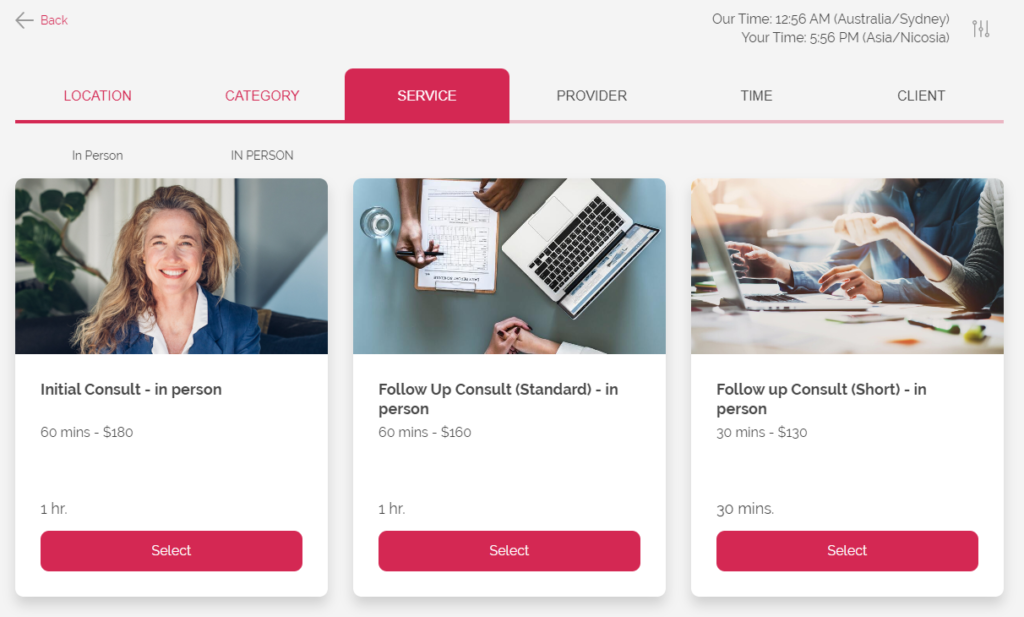 Personalised Consultations
Through SimplyBook.me's Service Providers feature, Health with Grace provides a clear selection of the various clinics where she consults. Clients can choose their preferred location based on proximity, familiarity, or even specific clinic services and facilities. This flexibility not only enhances the booking experience but also ensures clients can continue their healing journey in a setting they're most comfortable with.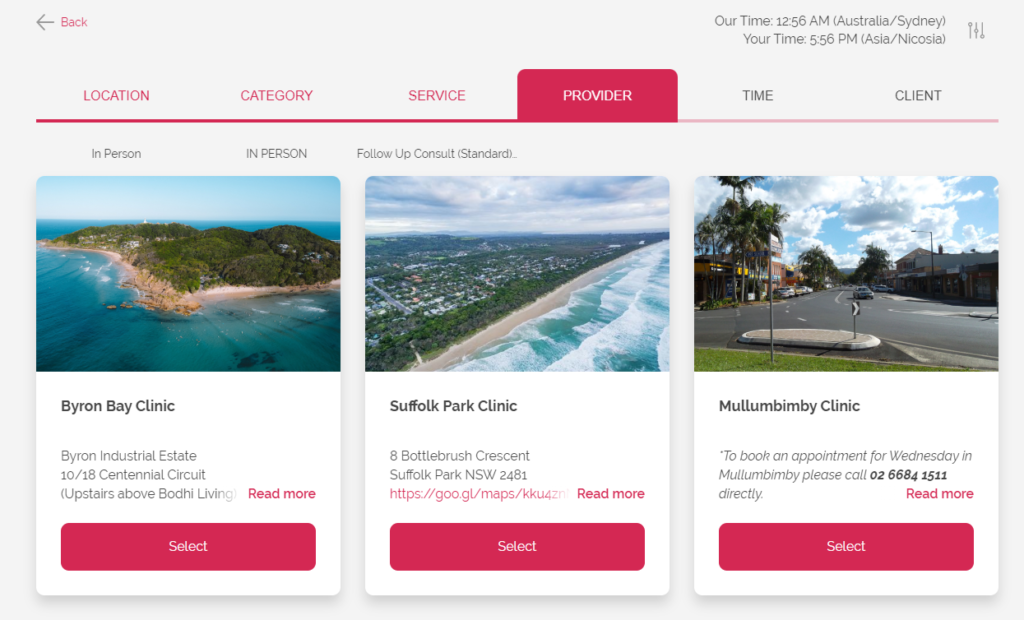 Conclusion
Health by Grace's integration of SimplyBook.me highlights her commitment to holistic wellbeing. Through this innovative system, Grace ensures every client receives a bespoke health journey tailored to their unique needs.