Is good old email marketing still a valid strategy in 2018 with all the social media, influencer marketing and content value buzz going on?
The short answer – yes.
The long answer includes a lot of facts like the ones listed below that also lead to the short answer – yes.
This list can go on and on but I am quite sure that you've already seen the face-melting lists of 100+ email marketing stats all over the internet so I won't bore you with repetition. I'd rather focus on something useful, like the tools you can use today to ramp up your marketing game and get more clients into your booking app.
ConvertKit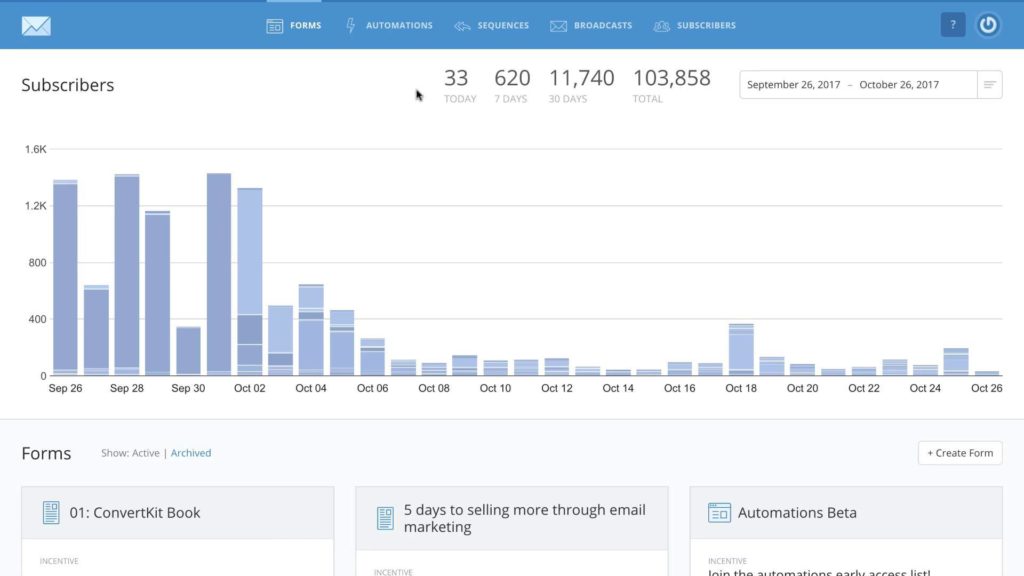 (Image source: ConvertKit.com)
ConvertKit positions itself as a powerful email marketing tool for content creators, yet from my experience, I can tell that is much more than that. For starters, with ConvertKit you get your hands on a flexible form editor that doesn't require technical or coding skills. You are finally free to gather all of the data you need from your clients and analyze it in one place.
Automation is one of ConvertKit's strong sides as well. Set up a series of triggers that will automatically gather data and send new, click-specific messages to your users. The tool helps you with drip email campaigns with an intuitive sequence editor. Drag and drop the emails you wish to send in the order you want them to fly and you are pretty much set up.  
Constant Contact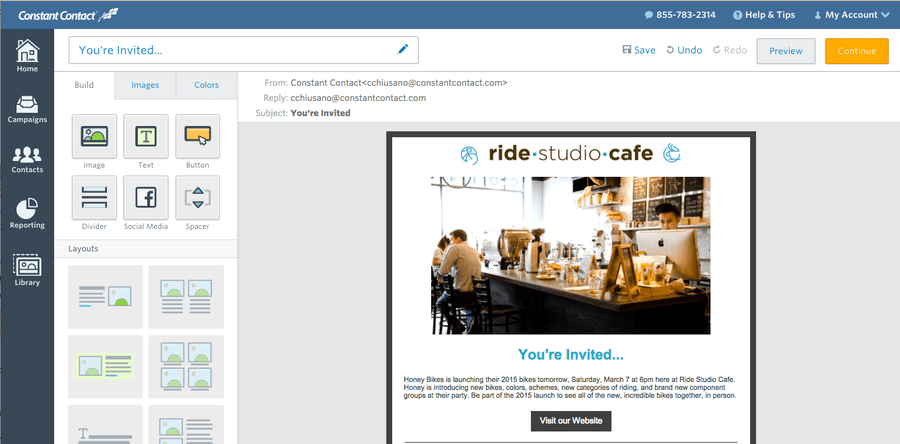 (Image source: Marketing Automation Insider)
Constant Contact is a handy tool for those who wish for their emails to look crisp and professional. Drag and drop mechanics and mobile-optimized templates make the editor intuitive and friendly to anyone, not just those with the designer skills.
MailChimp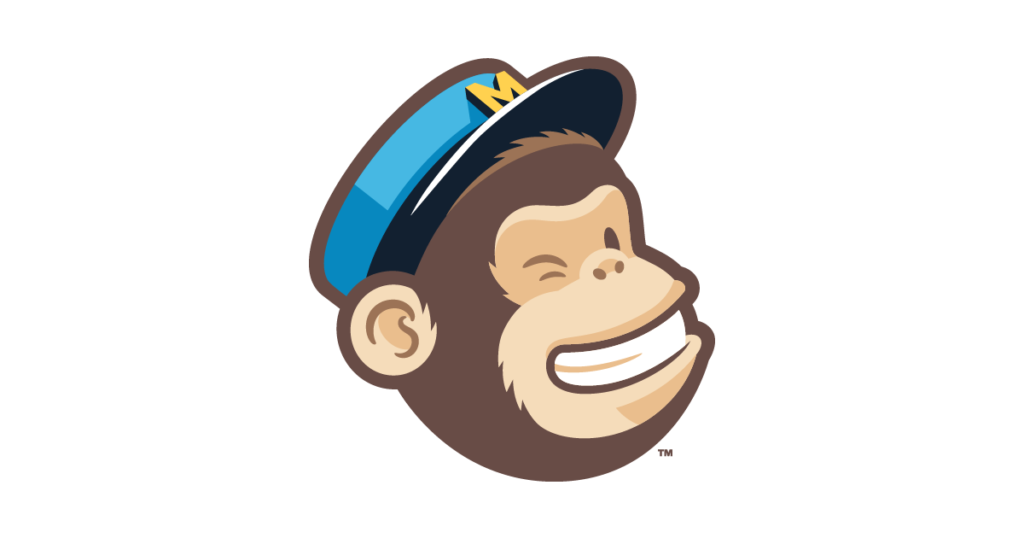 (Image source: MailChimp.com)
MailChimp has become a synonym of email marketing over the past few years for a series of good reasons. Their interface is reason number one. It is pleasant, intuitive and minimalistic making email marketing a walk in the park even for absolute newbies.
Integration with top CMS platforms like Magento, WordPress, Drupal, and Shopify make MailChimp a viable partner for the majority of the not too tech savvy online business owners. This is the reason number two.
Lastly, there is the amazing email building functionality that has tips, tags, templates and so much more, MailChimp is a great all-in-one tool to make your day a bit less busy.
ActiveCampaign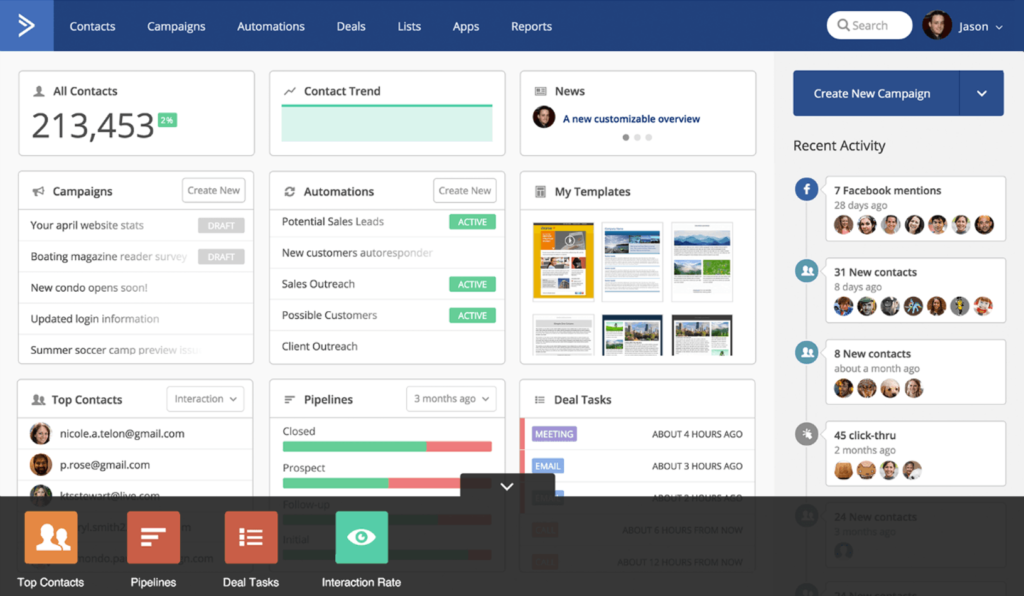 (Image source: Newdm.ru)
ActiveCampaign has the best price to functionality ratio I've seen in a while. Sure, it doesn't have all the fancy bells and whistles a lot of other apps do, but it also doesn't charge you an arm and a leg for what it offers. You will get a decent email automation tool for as little as $9 per month, which is an undoubtedly great benefit for a lot of small business owners.
Your turn: what are the email marketing tools you use in your business; how and why do you use them?