How to Find the Right Accounting Software for Your Business in 2022
06/05/2022
1445
1

This post is also available in:




We have come a long way in adapting to technology in our professional lives, and accounting is one of them. Financial bookkeeping is a tedious and time-consuming task, so business owners have come to rely on their accounting software to answer critical questions, such as:
Are we running a profitable business? Why or why not?
Can we make the required tax payments before the deadline?
Do we have a budget to invest in new equipment?
Do we need to explore financing from a different perspective?
Will we hit our budget numbers this financial quarter?
Where and how can we cut unnecessary expenses?
Can the team members access all our accounting data online when they work from home?
Good small business accounting software can answer the above questions in seconds based on the input. They provide instant search tools and customisable reports to track all the minute details.
Every accounting software in the market makes sweet promises regarding features and functionality. But not all of them are suitable for your business. We will help you understand how to pick the best product from the crowd and take your business to the next level.
Questions to ask when evaluating accounting software
We know you are interested in the features of top accounting software. Most small business owners start researching complex ERP (Enterprise Resource Planning) software directly, although it might not suit the current size of their business.
We want you to understand the basics of accounting technology before making a buying decision. So here are some preliminary questions you can use to shortlist some of the best accounting systems:
Is your software suitable for my industry?
Do you offer tailored solutions to fit my business needs?
How many employees and clients can your software serve at a given time?
How can your software help me comply with various tax laws and financial regulations of my country?
Is my data backed up securely? Can access be restored immediately if there is an outage?
What security measures do you use to ensure the privacy of both my business's and my customers' data?
What is the total cost? Are there any setup or cloud storage fees?
What types of tech support and customer service can you provide? Can I interact with your support team only via email or even on call?
You will get answers to most of the above questions on the software vendor website or a dedicated marketplace. Also, you can expand your knowledge on some of the above aspects in the next section of this article.
16 factors to consider when choosing accounting software
1. Accounts receivable and account payable
Every good accounting software allows you to record both the money that your customers owe you (accounts receivable) and the money you owe your vendors (accounts payable). Your accounting software should help you manage both aspects efficiently. It includes creating professional invoices, sending payment reminders, and collecting online payments. It should also help you keep tabs on your vendor bills and operating expenses and offer reminders so that you pay them on time.
2. Payment gateways.
Payment gateways are a secure means for your customers or vendors to pay you online. By integrating the accounting software with payment gateways, you can offer multiple convenient payment options.
Once payment is complete through the gateway, the status of the relevant invoice will get updated automatically in your system. There are different payment gateways out there with varying transaction fees. Once you have decided on your preferred gateway, ensure that the accounting software can connect to it.
3. Cash-based and accrual-based accounting
You can do accounting in two ways, the cash method and the accrual method. If you own a small business and record transactions based on cash inflows and outflows, the cash accounting method is suitable. But if you are a large business that buys and sells on credit, the accrual method is the best fit for your needs. The image below distinguishes between the two of them.
Most companies start with the cash method. They later switch to the accrual method due to business growth. Your accounting software should be flexible with both accounting methods.
4. Projects and time tracking
If you run a business that works on projects for clients, you will need to find the types of billing software that can handle such an invoicing process. You can bill your clients based on the hours spent on a particular project task or set up a fixed cost for each project. If you want to bill your clients based on time, look for accounting software that lets you track the time spent on individual tasks. The software should also allow you to convert the timesheets into invoices automatically. Also, you should be able to approve time records before the system creates invoices from them.
5. Tax readiness
Computation of the payable taxes is one of the benefits of accounting software for small businesses. It calculates your tax liability, works with multiple tax rates, and generates tax reports to help you comply with the tax laws laid out by your government.
6. Bank reconciliation.
We cannot overlook bank reconciliation when shopping for good accounting software. The software should fetch and compile your bank statements automatically. You should also be able to set up custom criteria and bank rules that automatically categorise and match your imported bank transactions. It will allow you to reconcile all transactions quickly and keep your business ready for audits.
7. Automation.
Automation is a blessing of modern technology and adds limitless capabilities to online accounting. You can automate recurring transactions, send out payment reminders to customers, and charge customer credit cards for recurring payments.
Auto-scan is another feature of automation that helps you capture data from receipts and convert it into transactions with minimal effort.
The following images tell you more about how automation can make your life easy:
Automation reduced the total number of steps involved in accounting from six to three. So it reduced your workload by 50 per cent! Thus, automated accounting software lets you concentrate more on your core business processes and reduces manual intervention in accounting tasks.
8. Integrations.
Third-party app integrations make your accounting software more flexible. They allow you to leverage the benefits of different apps without leaving your accounting platform. The changes you make in an integrated application are automatically captured and updated in your accounting platform. So there is no need for repeated data entry.
For example, integrating CRM software will link your customer information to your accounting system. Any update you make in CRM will be visible in your accounting app dashboard. Now, all your teams are aware of the recent developments.
Discuss with the software vendor about the integrations of the accounting system CRMs, project management tools, and ERPs.
9. Reporting
Analytics helps you to monitor the health of your business. Your accounting software should generate financial statement reports such as income statements, balance sheets, and cash flow statements. It should also create reports for different accounting departments like accounts payable and receivable, projects, inventory, and taxes. These reports reflect your performance in specific areas of your business. You can shift your focus to areas that need improvement.
10. Data security
Financial data is sensitive. The accounting software should provide high levels of security to safeguard the privacy of your data.
We recommend installing apps in your accounting software from reputed vendors that provide advanced Two-Factor Authentication. Also, educate yourself on the basics of secure communication and encryption. It will put you in a better position to ask security-related questions to the vendor.
11. Accounting microservices
It is an emerging trend in modern accounting software. Accounting microservices include payment processing and payroll services. They make it easy to accept payments online and also pay your employees. Such services may cost you extra, but they also offer convenience. We recommend using this approach to mix and match services and create an accounting solution tailored to your specific needs.
12. User-friendly interface
Accounting procedures are complicated, and not everyone is skilled at working around numbers. The software you choose should make working with your financial data simpler.
A neat and uncluttered user interface (UI) helps you spot significant aspects of your accounting while making life easy for your accounts personnel. The software should also be easy to navigate and enable you to complete tasks with a few clicks. A drag-and-drop functionality would be icing on the cake!
13. Mobile access
Mobile versions of cloud-based accounting apps are flexible, and you can access numbers while on the move. You can use mobile apps to run your entire business accounting process remotely. Also, if your work involves frequent travelling, do not buy accounting software that does not offer a mobile app.
14. Role-based access
Not all members of the accounting department need access to the complete data. The team leader must decide who gets access to what type of data. The best accounting apps on the market give employees role-based access to specific accounting modules. The following image shows you the three components of Role-based Access Control (RBAC):
For example, you can provide timesheet staff with access to timesheets to log time for their tasks. And at the same time, exclude such employees from all other areas of your business. When shopping for accounting software, make sure it can limit your financial data to authorised personnel.
15. Pricing
Most accounting software comes bundled as a package with different price points based on the features. We suggest starting with an overall plan that includes most features and customer support. You can pay extra for additional features only if you need them at the moment.
The accounting software should also provide a free trial. It allows you to explore the software properly before the purchase.
16. Post-sales Support
Most business owners tend to overlook customer support when choosing accounting software. The quality of the software does not matter. You will need tech support at some point after purchasing the software.
Be careful when buying cheaper programs. Such vendors do not include customer support in their prices. We believe providing customer support is an obligation for any tech service provider. So there should not be any extra charges for the same.
There is a simple way to check the quality of customer support for accounting software. Post a message or call the support team of the vendor. See how long it takes to provide you with a response. A delayed response time usually indicates a poor customer support team.
A Final Word
We know it is not easy to get everything right when buying accounting software for the first time. But we cannot overlook the need for accounting software in the 21st century.
Our final advice is to evaluate all your accounting needs and prioritise features based on them. Finally, you can select accounting software that provides such features and offers the best accounting experience.
Guest Author Bio: Rahul Jade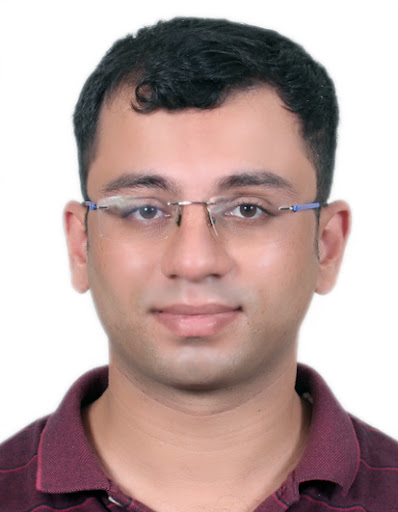 Rahul Jade is passionate about helping organisations pick the right technology solution for business growth. He writes extensively about Accounting Software, CRM, ERP, Cloud Computing, and Artificial Intelligence. When not writing, he reads fiction and flies away to exotic destinations!