How to Create an Awesome Online Fitness Programme
27/09/2022
733
0

This post is also available in:


The online fitness business is booming! Covid made it essential, but we aren't willing to give it up any time soon. It's just too convenient! Whether it's online fitness classes or remote 1-2-1 training programs with a trainer, there are ways to go about creating an excellent online training program and class schedule.
If you search for "how to start an online fitness class/business/training program", you will get the basics.
You know what I mean. Almost every article on the first page of google will tell you the same stuff. They inform you how to start an online fitness business, but they don't tell you how to create an excellent, in-demand, money-making, and awesome fitness class that your clients will love.
What makes the difference?
We'll find out!
Why Create Online Fitness Classes?
If you're just starting your fitness business and want to know whether you are better off online or in-person, this is a valid question. What are the benefits of creating an online fitness class?
However, if you are already working in the industry in person and have a good client list, you might be wondering if it's worth your time and effort to create an adjacent online training program. The answer to both questions is a resounding Yes!
The main reasons you want to add an online component to your fitness classes and training programs:
Target Audience Expansion
Incredible Opportunities for increasing Revenue
Meet Client Demands
Persistence
Online fitness classes and training programs can reach practically anywhere in the world. As long as neither you nor your clients are asleep, there is no limit to where your training services can reach. Sure, you might be doing a morning wake-up flow in California, but that doesn't mean you can't have people joining from Europe or Australia.
More classes (and a greater capacity for attendance) means more clients. More clients lead to more revenue.
Classes and group training sessions online enable you to bring new routines, fresh ideas, and modified methods to a broader group of people. It's convenient for clients and efficient and cost-effective for you.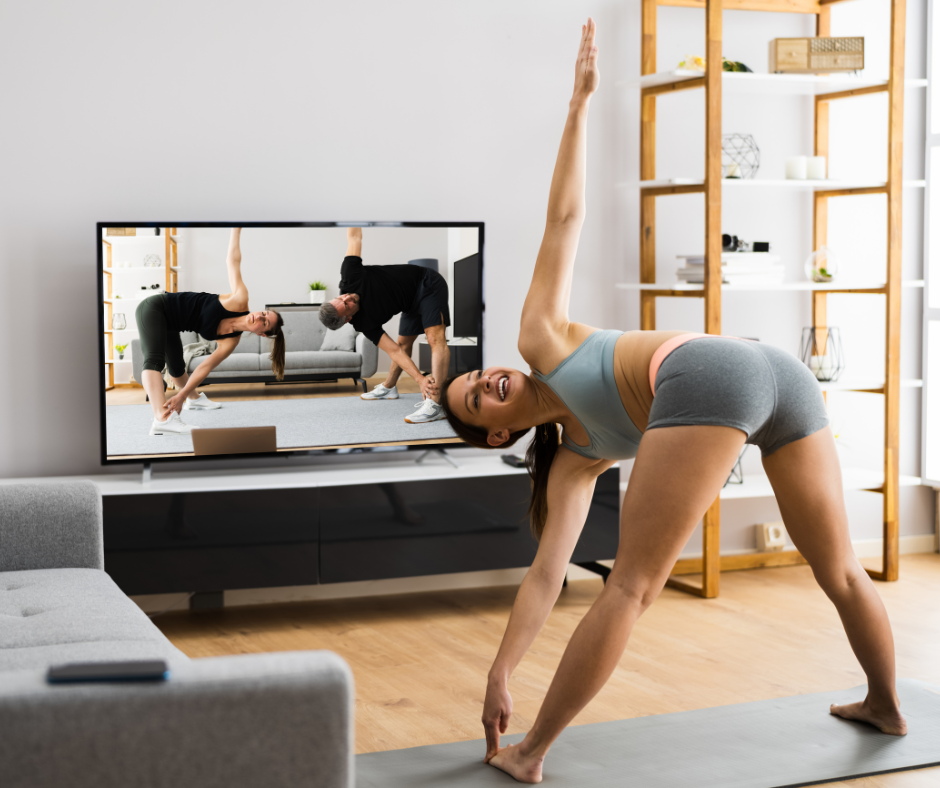 And if your training and classes are available as videos online, they will stick around forever – or at least until you actively delete them.
What do you need to do to start your online fitness program?
Okay, if you haven't already read a dozen articles telling you the same thing, let me enlighten you.
Research
Start with existing clients (if you have them). Find out what they love about your training sessions and how you can translate that into an online environment.
Discover what other online fitness classes are doing. Can you do something similar? What would you do differently that would appeal to a diverse audience? What puts people off (read the negative reviews and learn from what your peers have done wrong)?
Plan, plan, plan – and then get ready to tweak and twist it until it works.
There is no substitute for planning and preparation for your business. If you don't have a plan for taking all, or part, of your business online, you are effectively setting yourself up to fail. Or at least make things a whole lot harder than they need to be
Define your online fitness training program
Will it be the same as in person, or will it be a different target group?
Will you train 1-2-1?
Will you do group classes or training sessions?
When will you run your program?
Will it be live or video?
One of the most significant drawbacks to online fitness is the lack of training support. Could you make that happen for your clients?
DEFINE YOUR USP!!! It will be your defining moment.
What will make you stand out?
What doesn't anyone else offer?
What will you do better than anyone else?
Set your business up with limited liability.
Remove your assets from your business to protect your savings and property.
Make it easier to get insurance, pay taxes, and separate personal from professional.
Get Insurance (trust me, you don't want to assume that you don't need it or that you don't need to pay for extended coverage).
If you have only trained in a gym before, you might need to extend coverage to include homes and remote viewing, dependent on your provider.
Get a lawyer to help draft a waiver for everyone attending your online classes. Get your attendees to sign or agree to the terms before you send them a joining link. Cover your bases.
Get the word out!
Advertise a launch date
Tease your audience with some previews and free nuggets of your expertise.
Use your positive feedback as a marketing tool.
Now to Make Your Online Fitness Training POP!!!
Are you ready?
What do people want in online fitness training and classes?
Sure, you know which kind of online training programmes and classes are popular, but what makes people love their online trainers and stick with them? What makes them recommend it to friends? You need to know.
Content!
You can't just get away with posting a few generic exercise videos on a paid platform and call it online fitness training. No one will pay for that, and your reputation will end in tatters.
Your content needs to cover a whole range of fitness-related information and data. That means having a series of online videos or classes covering a broad range of fitness-related requirements.
It will depend on your training provision. What kind of training are you providing? If you specialise in bodyweight training, resistance bands, and maybe even dance fitness, your training should cover different body areas, cardio, strength, and muscle toning. Perhaps you are a health and fitness coach focusing on weight loss.
Your content should also include details about the correct form. This could be a short video slowing down a particular set of exercises or an article with diagrams describing and showing proper positioning and explaining its importance while warning of the dangers of doing it incorrectly. You could also include modifications for those of different abilities and fitness.
Alongside all of this will be the support and guidance that will help your clients through their online fitness journey. What to do when weight loss stalls, how to build muscle, and how to tone problem areas. You need your expertise to translate from in-person and individual training sessions to online and remote training programmes.
It doesn't need to be a perfect translation, but that's why your online plan will be cheaper than paying you by the hour. The bonus is that you can "train" more people online than you ever could in person.
Comfort
It might seem strange, but many people don't join a fitness class because of their discomfort in group settings. I know I'm one of them. By joining an online fitness class, you can get support from the instructor without feeling uncomfortable being surrounded by strangers.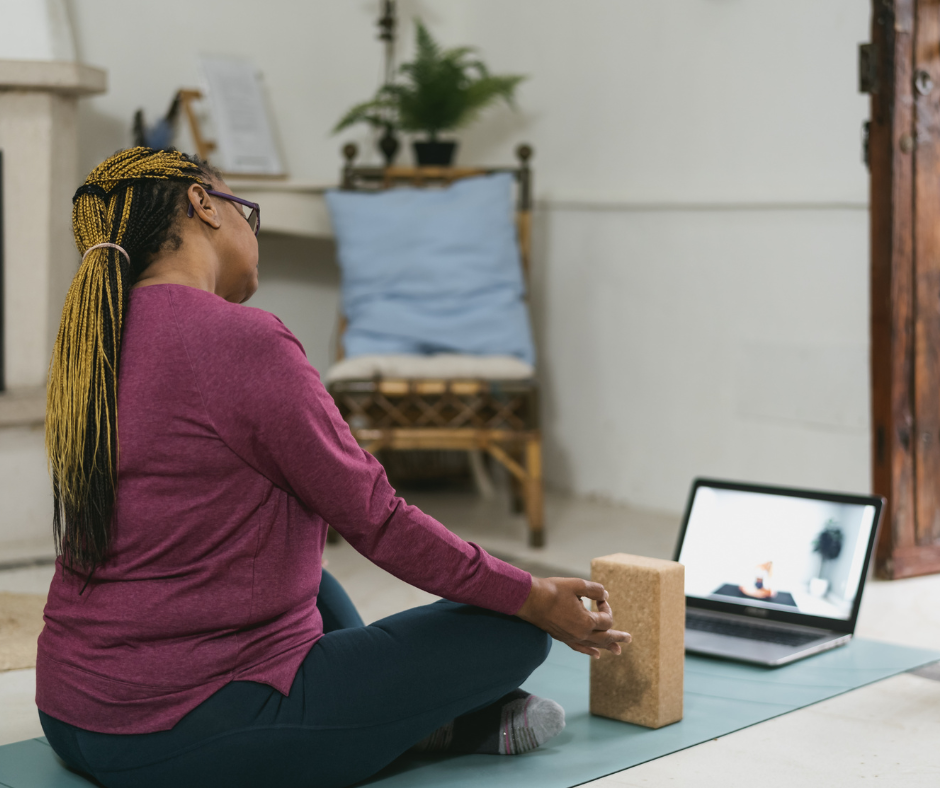 It could be body discomfort and self-esteem. It could be social anxiety and fear of strangers. Or maybe even fear of judgement. There are many reasons why people might feel uncomfortable in a fitness class setting, but online, no one needs to know you are there except the instructor.
Convenience & Flexibility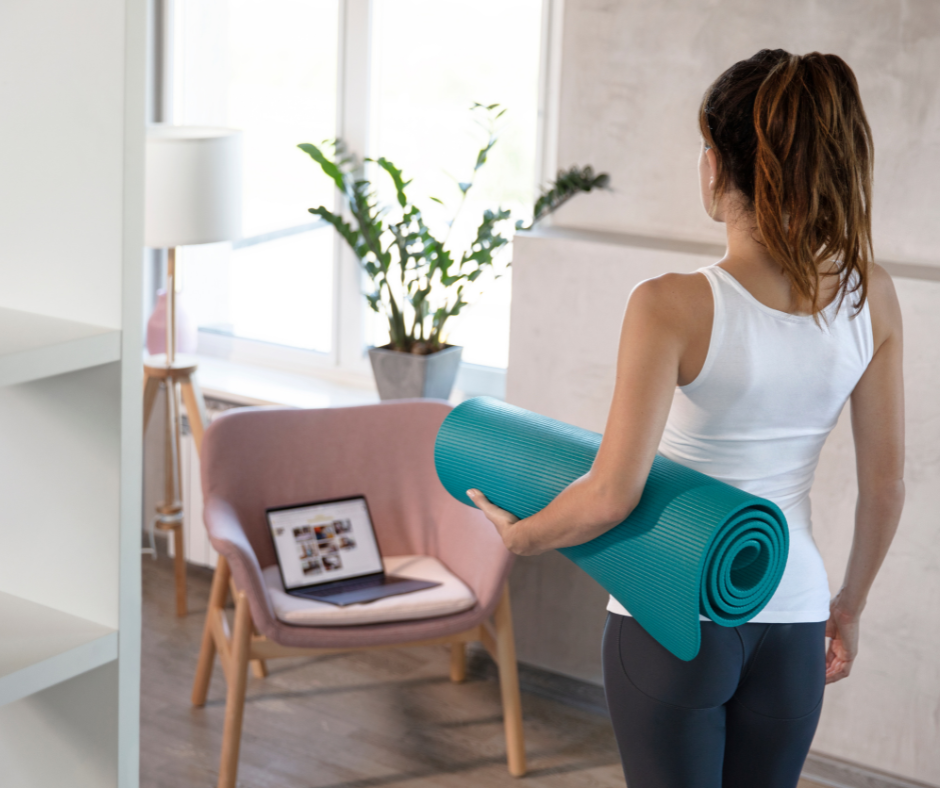 Your schedule is available on their time. You can provide live classes at the times when most clients want them, or you can provide the fitness classes in video format whenever your clients want to join.
The convenience of slipping a fitness class into a busy schedule leads many people to online fitness classes and training. Time is in short supply, and if you have a hundred other commitments, taking time to travel to a fitness centre, start at specific times and then travel back again is just not feasible.
All of that assumes you have transport to your fitness centre, can get there on time and don't have other commitments, such as overtime at work, a child to collect from school, or a parent to take to an appointment.
Convenience is accessing the 45-minute Zumba class AND having a shower within your 1-hour lunch break, or not having to drive 30 minutes each way to get to your favourite "bums and tums" instructor.
Community / Distance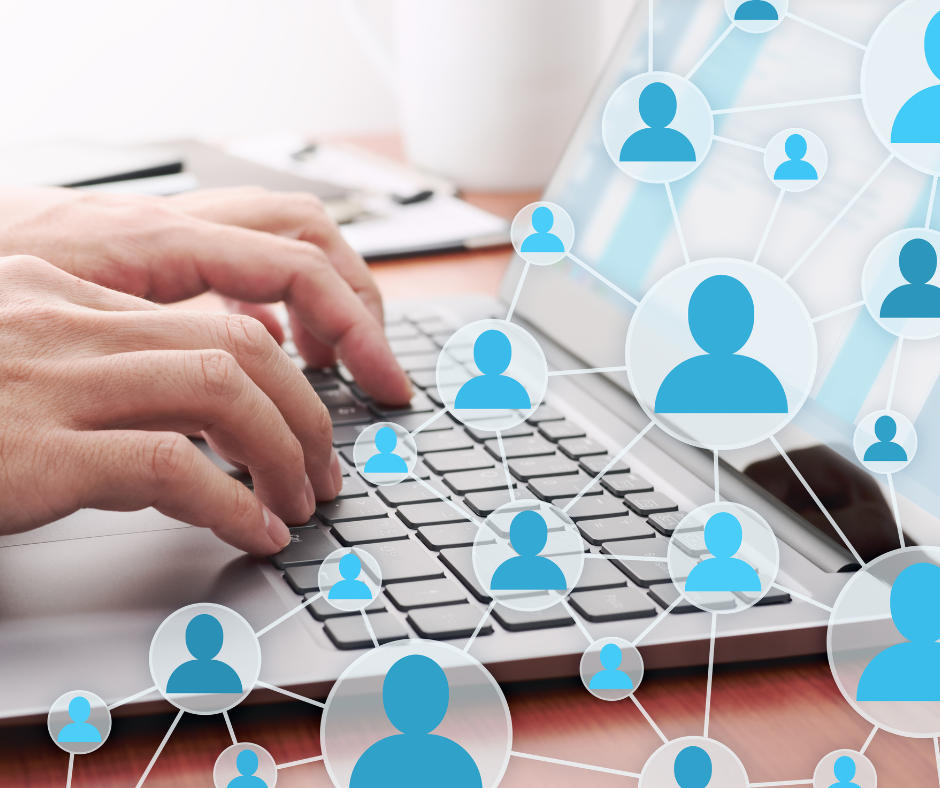 Sometimes people can be a little ambiguous about their fitness goals. They want the support of a community, but they want to exercise alone, or it could be vice versa. Exercise as a group but shun the community. Online fitness allows that diversity without no questions asked. Live Group Fitness classes can be an excellent way to join a fitness class without driving a long way or making friends with people.
You can all get noisy and enthusiastic together, but there is no changing room conversation or contact beyond the "end call" button.
Support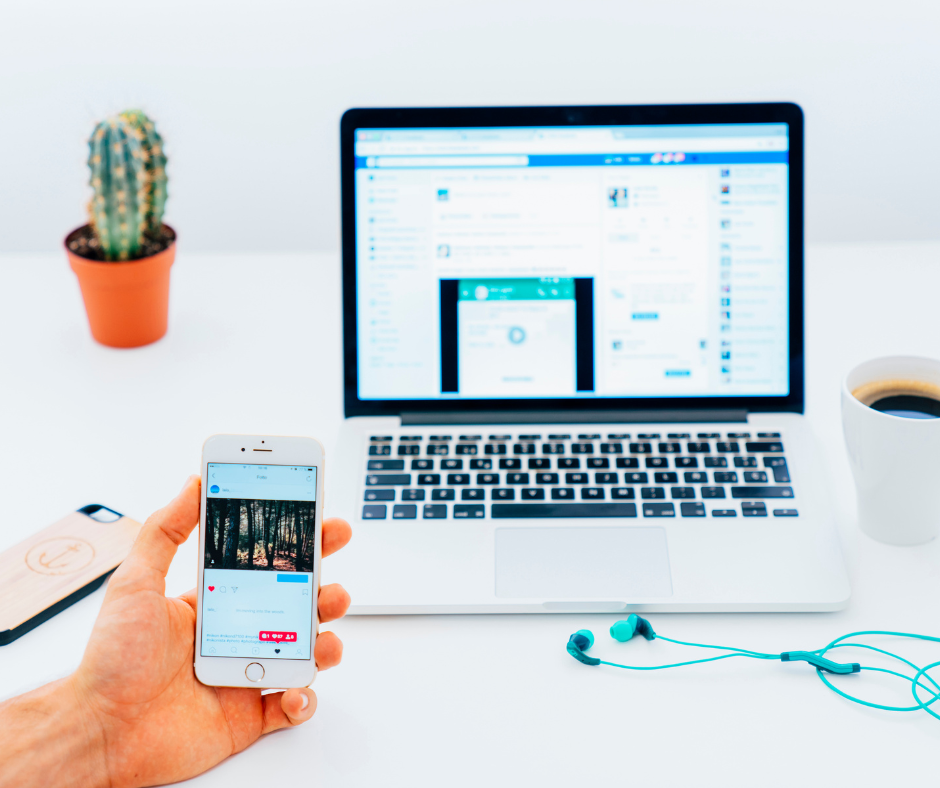 If you look at any online fitness classes, you will find that most have some form of a community forum. Many have their own Facebook groups where people can ask questions, talk about their most recent workout, discuss their fitness goals, and celebrate their achievements. Sadly, communities have become more disconnected while the world has become more connected.
As an instructor, these forums can be invaluable in letting you know your standing amongst your clients. How they perceive you, what they think of your classes, and where you can improve.
You might have noticed that people online are far more brutally honest about things online with some distance than in person. You might get more than you bargained for, but you will learn a lot about your clients' requirements and how to make changes quickly.
Excellence
People expect excellence and excellent result from their online trainers. A trainer can only see so many people when it comes to excellent training skills. However, when you make your training skills available online, you increase the number of people who can participate and benefit from those skills.
If you intend to act as a personal trainer for your online class attendees, or live session participants, you should be prepared to give individual feedback to everyone. You might not be able to provide hands-on corrections, so be prepared to offer advice and training tips to your groups.
You might not be intending to provide live help or support, that's fine, but you need to provide guidance for commonly asked questions and training advice for those who take your classes online.
The fact is that your excellence comes at a much-reduced price when you put it online, and that is what will draw people to your online fitness programme. At the same time, with enough video, audio, and written assistance content, you can expand their smaller fees to create a secondary income stream that will explode.
It Means Nothing If you Don't Provide Excellent Quality Content.
You must provide the excellent staging for your fitness class that every celebrity fitness video has. No, you don't need multiple costume changes like Cher, but you need the fundamentals of staging that ensure everyone can see you, hear your instructions, and have a clear view of what you are showing them.
Ever wondered why some fitness studios have mirrors all the way around? It's not just for people to check themselves out. Most of the time, it means the instructor can see what a class is doing behind them and that a class can see what the instructor is doing from multiple angles.
And they can check themselves out for the correct form too.
Great Lighting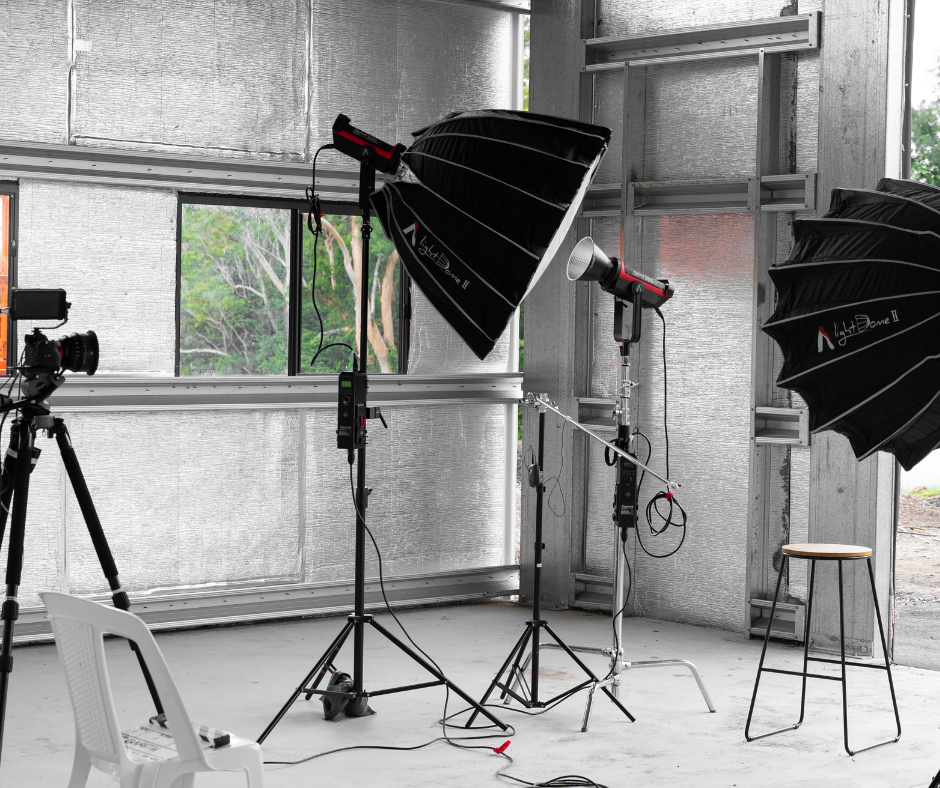 It might not seem like it, but those mirrors serve another purpose too. They provide a great way of filling a room with light. You will need excellent lighting if you want people to return to your online fitness classes. Shadows and dead spots where people find it difficult to see what you are doing will not create an excellent online class experience. The same goes for bright spots and dazzling reflections. Experiment with the natural light available in your exercise studio or the room in your house.
Where has the best natural light, and where can you enhance it for the best on-camera presentation? And what makes you look good?
Professional Camerawork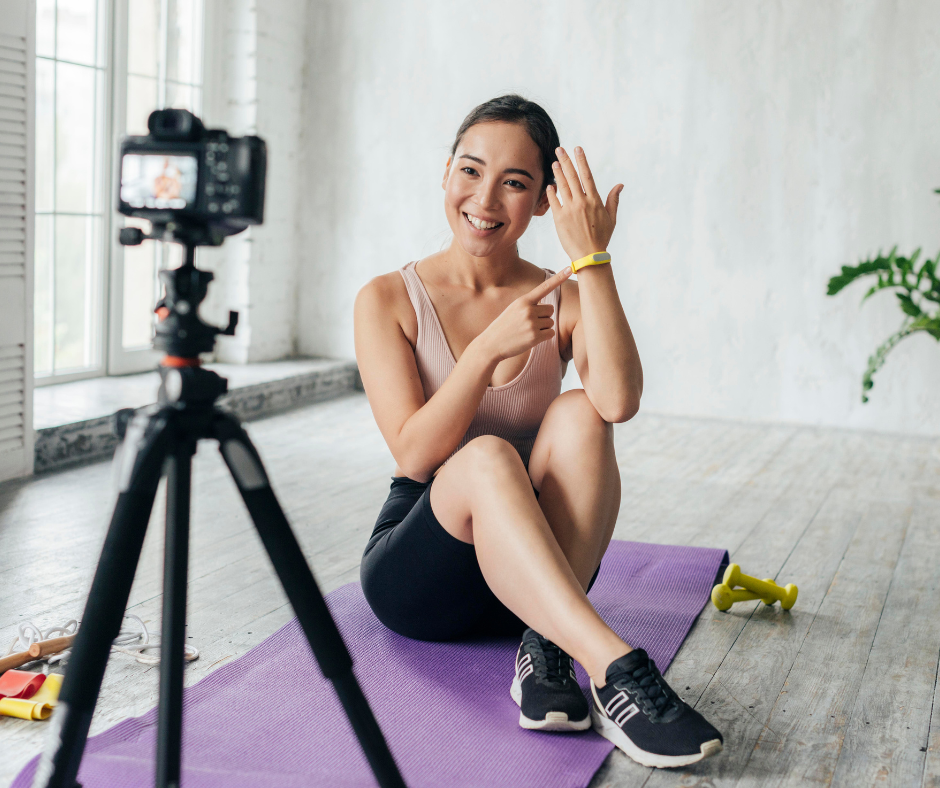 I'm not suggesting you hire a professional videographer for all of your sessions, live and recorded. However, you will need to ensure your exercise space is appropriate and has the right amount of space to allow for the distance required. That means you need to have the camera space to ensure everything you do on-screen is visible on the video.
If you know a good videographer, it would be worth enlisting them to help you set your camera up for the first few sessions and learn from them for when you have to set it up for yourself. Pay attention because placement and lighting will be crucial.
It is also essential to understand how you will distribute your class. If you are creating a video for access at any time, good. However, an excellent internet connection and video calling platform are crucial if you live stream group classes or individual sessions. You can't create an outstanding client experience if your sound is fuzzy and the picture is freezing.
Remember, your fitness videos will become part of your livelihood, and invest in a good camera and lighting for the job.
Appropriate & Professional Attire
While you can invite your online fitness class attendees to wear whatever makes them feel comfortable, you will always need to ensure that you wear professional-looking fitness attire. It might be that you are most comfortable in your decade-old tanktop and frayed shorts, but that will not cut it for your class attendees.
Your online clients will expect you to look the part of a professional as well as act like one.