How To Approach Raising Funds For Your Salon Business
01/09/2021
1761
0

This post is also available in:




Your salon business is much more than a place where your customers feel welcome. It's where you realize your business dream, it helps your employees earn a living, and you explore new salon products to enhance the customer experience. But to make this happen, you need to start from a place of comfort. A position where you can manage these strongly without worrying if your profits can start raising funds for your business development.
Yes, you might be at a stage where your business supports itself. But if you are not, raising funds for your salon business can provide the security to run your business stress-free. It also allows you to set up a strong business plan that can help you grow your business, whether you are a new or a seasoned salon owner.
If raising funds for your salon business has been on your mind lately, you'll want to check our quick guide, which takes you through the different types of funds, how to build a business plan, and the financing options for beauty salons even if you are new in the salon business.
1. Methods for Raising Funds
Raising funds has many benefits. It helps your business be cash sufficient. It's a great cushion in economic uncertainty. The best outcome is it gives you the ammunition necessary to buy the right equipment and invest in the right marketing channels to grow your business to the next level.
Before you go ahead with raising funds, take a moment to consider your options from the two types of fundraising – equity and debt.
Equity capital splits your ownership with investors. The investors may have a say in running your business and take a share of profits. Typically this is not a popular option with salon businesses because investors look for massive 10x or 20x returns. You don't see that kind of returns typically with solopreneur salon businesses.
Debt capital is about taking a loan for your business. This financing involves taking a loan either from a bank or an individual. Though often the preferred method, it can be a challenge if you are new to the business and do not have a track record.
2. Build a Business Plan for Your Salon Business
Once you decide on the funding stream for your business, you need a strategic plan and vision to make it happen. The next step here is to have a clear idea of what it takes to get your business ahead. It may be challenging to put it all together at once. But once you're clear on the following steps, it's all about putting it into action.
Executive Summary
A clear business plan starts with an executive summary. It sums up your business, highlighting the main points. For those looking for an overview of your business, the executive summary is an excellent place to start. It is concise and represents what your business will be once it operates.
Business Opportunity
The most important part of the business plan is clearly expressing the 'why' behind your business. It starts by listing the key unmet market problem, solution, and why your salon is the best choice.
Problem – Every business thrives when it matches an unmet need in the market. Start by defining this unmet need or pick an existing salon service that isn't doing well in your area. E.g., Nail treatments could be your specialized area. And if an existing salon does not provide it in your location, you could be positioning yourself as the perfect provider for this.
Solution – Now that you've identified the problem, your entire business will be about highlighting this fundamental problem and why your customers should come to you for it.
USP or Moat: There are many ways to position your salon as the preferred choice among customers. Your USP could be your branding, premium services, or skill sets that get you raving fans.
You could rely on your existing online presence to highlight your service if you're starting your salon business. It could be your extensive social media fan base on Instagram or Facebook that lends credibility to your business or your existing contacts that can vouch for your service. Being an Instagram influencer could also be a moat for bringing in customers to your business.
Competitive Analysis
Market research is a critical factor for your business. Include all the existing competitors in your location. Note how customers respond to their services, what they lack, and how you can outperform them to get and retain clients.
Marketing Plan
When you sit down and decide to use your marketing budget, identify where your ideal customers hang out. Doing so can save you precious money and time in targeting the wrong customers.
Next, identify some key channels to focus on every quarter for continuous momentum. If you are new to this, explore organic ways to get clients. But if your business has been around for some time lookout for paid channels like paid ads, sponsored promotions, or social ads for customer acquisition.
Financial Projections
Your financial projections will change over time. But knowing how and when you'll be able to break even with accuracy is vital. Consider the infrastructure costs, whether the employees will be full-time or contract, and how you plan to cover these costs. Set sales projections, marketing budgets for service and products so you know where to focus your energies.
Operations
Define the location, where you'll be operating from, and how customers can reach you. Outlining the management, communication lines, and terms and conditions can clear customer expectations from the start.
Business Insurance
Decide on the legal entity, name, and legal structure for your business. Use business insurance to protect your business from any unforeseen incidents or legal hassles.
Whether you start raising funds through investors, lenders, or alternative streams, you need a business plan. No one will invest or loan money without some dedicated and projected path to success.
3. Why You Need a Pitch Deck
Because your investors are busy and want to know if your project is the right fit quickly, you have a narrow window to win over with your presentation.
That's where a business plan will not work. Instead, go for a pitch deck.
A pitch deck takes your business plan and makes it a compact ten slides or 3-minute presentation. It's concise and often summarizes your business plan. This makes it easy to get a feel of the problem, how your salon solves it quickly, the funding required, and how your team and service can help to recover the costs.
Use a compelling story backed by facts and data to create a strong pitch deck. It shows your commitment to your business and is a solid reason to pick you over the other salon businesses waiting for funding.
4. Difference Between a Business Plan and a Pitch Deck  
Unlike a pitch deck that's precise and to the point, your business plan will primarily be text-based, along with illustrations in the form of graphs and charts. It's elaborate and enlists your long-term business plan.
The first step to raise funds for your salon business is getting the pitch deck ready and using it to get investors excited about your salon business. Once you have their attention, use the pitch deck to convey your unique proposition and take the conversation to the next stage of your business – the business plan.
The detailed business plan is an excellent guide to take investors through each stage of your business plan, starting from planning to execution.
5. Financing Options for Beauty Salons
As soon as you're ready to approach investors, reach out to banks and other financial institutions that grant money. With lenders, the primary concern is if you can return the money with interest on time. So, you have to make sure of two things – one that your cash flow projection is reasonably accurate, and second, your expenses are fixed, and there are no unforeseen and unaccounted expenses in the list.
When drawing an expense list, including even the tiniest of expenses into your projection. This includes marketing tools, equipment for your salon, notional loss from discount campaigns, and other marketing expenses. Even if you spend just a few dollars a month on your email marketing or SMS campaigns, make sure that you include them. They all add up.
Also, get your insurance expenses in it. This could potentially include umbrella insurance, but mostly professional indemnity insurance would do. This way, the lender knows that their money won't be going into paying off for lawsuits.
If you prefer to use your savings, then match it against the financing needs. And you might lean over your credit card to fund your salon but don't forget about the long-term expenditure involved in paying interests that could run into months or even years.
6. How Do You Start Raising Funds If Your Business is New? 
As a new salon business owner, if you're worried that your business isn't credible yet to get funded, then look back at the countless small businesses that have thrived over the years. All have started small with a few steps.
Either by offering collateral in exchange for the funds or signing up a co-founder. The founder, in this case, has to have better credibility. If you're wondering what they stand to gain, then the equity in return for co-signing the loan is a significant tradeoff.
Offer vested equity to the lenders so that they gain shares of your company in the future if you do not or cannot pay back.
Conclusion
Raising funds for your business can be an afterthought for most salon businesses.
If you have started your salon with your funds, you might not see the benefit of relying on outside funds.
But as a new business owner, there are many things you must consider to ensure consistent revenue. And if the scarcity of funds is looming around your new business, you're better off sharing the burden by taking a loan or getting an investor to raise capital.
It ensures your business has sufficient viability even as you try to establish a firm footing amongst stiff competition.
---
Guest Author Bio: Anand Srinivasan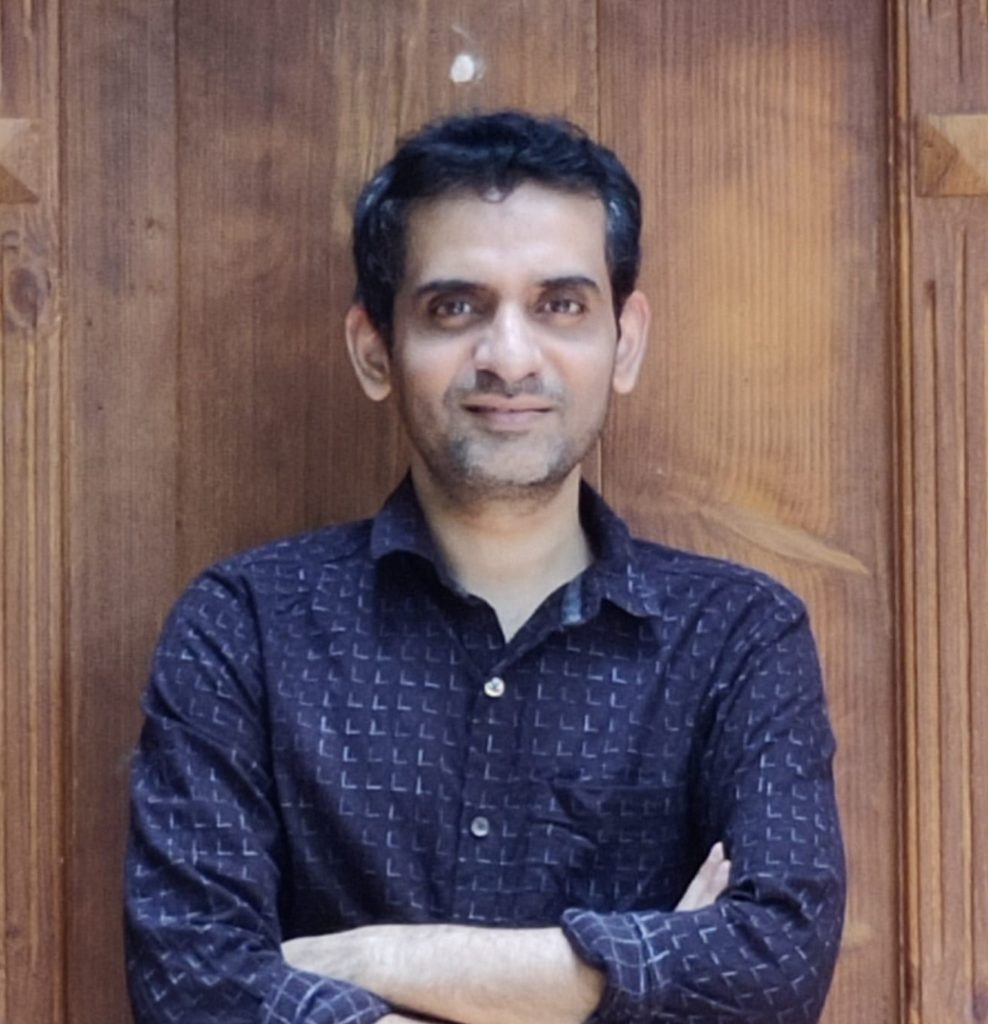 Anand Srinivasan is the founder of Hubbion, a suite of business tools and resources for small business owners.