How Online Booking Works with SimplyBook.me [VIDEO]
January 10, 2020
297
0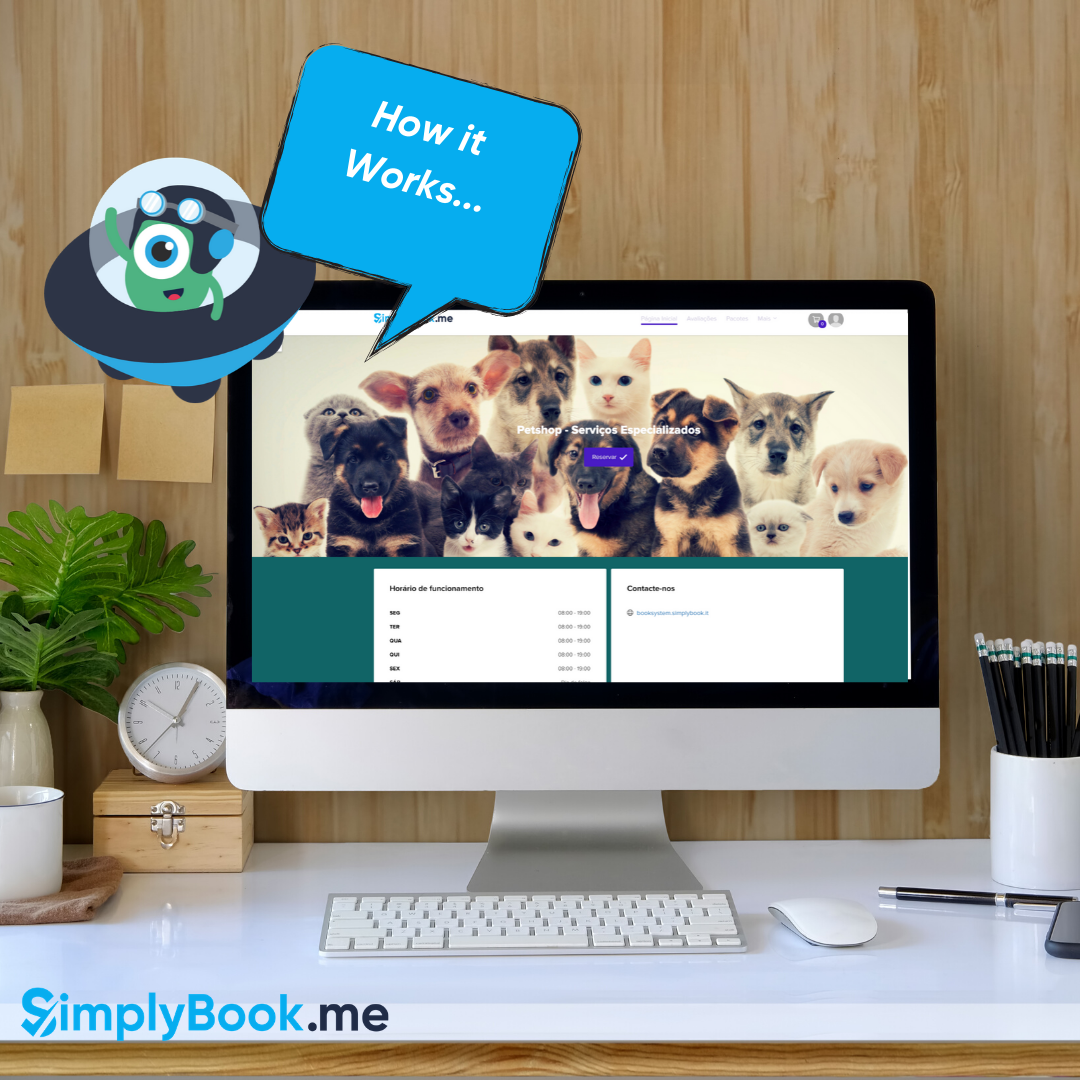 If you've been thinking about using online booking but want some more information about how it works, look no further! Here are the essentials of how online booking works with SimplyBook.me.
What is online booking?
Online booking is letting your customers and clients make their own appointment online, via the device of their choice, whenever they want. What online booking is NOT, is emailing or sending a messenger request for an appointment and then waiting for responses. What online scheduling does, is to take all of the hassles away from booking appointments, both from you and from your client.
How does it Work with SimplyBook.me?
With SimplyBook.me, you create a booking website where you can display all of your services and products for sale, with prices, availability timetables and so much more. Unlike building a website from scratch you don't need to know any coding because we have templates and themes to suit almost all requirements. What's more, is that all of our templates are customisable to your brand identity.
When you sign up with SimplyBook.me, the whole system is online, you don't need to download any software you just sign up with your company name and details, prove you're not a robot, and you're ready to start setting up your booking system.
The best part is that you can start building your booking website with almost all of the features available to get a feel for the system. You can find out what you really need to make your online booking system work best for you and your clients.
How Does Online Booking Work for Your Clients?
Once you've set up your booking website with all of your offered services, you can tell your clients about it. Offer a link on your social media, email your client list, post a link on your website (or add a booking widget). However many channels you can find, let your customers know about your online booking system.

This is a test home page. Usually, you would display information about the company, your opening hours and your location here.
When the customer clicks on the "Book Now" button, they'll be taken to list of your available services.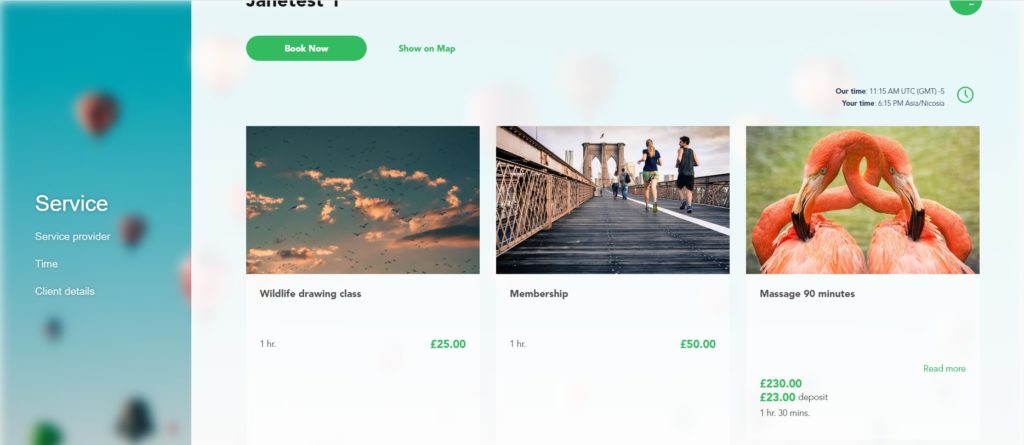 On clicking the service they require, a schedule for that service will appear. They can select the date and time they want – and if more than one provider is available they can choose that too.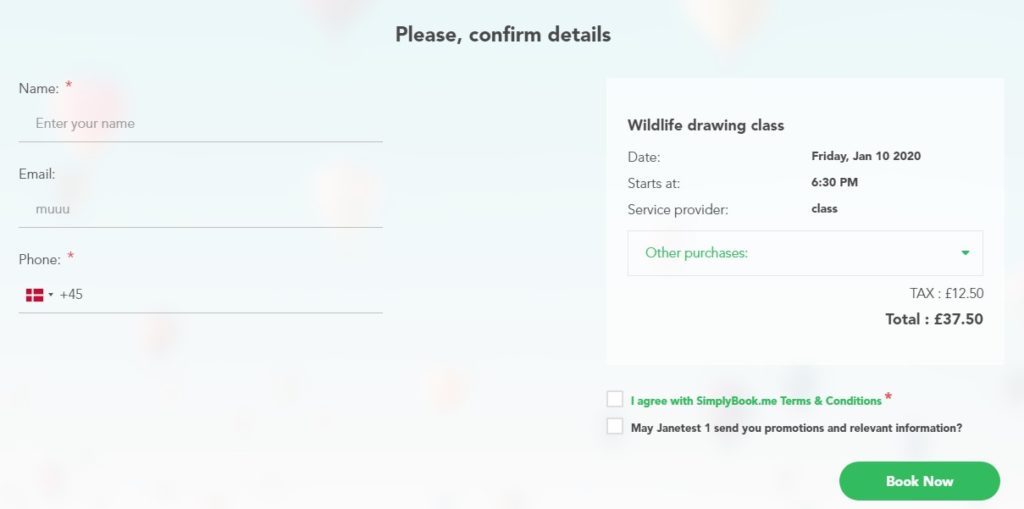 Then you will ask them for contact information so that you can send an appointment reminder. All that is left is to click "Book Now" to confirm the booking.
Simple, isn't it?
You can send automated reminders to clients, detailing the upcoming appointment, and to the provider.
How Online Scheduling Works for Your Business
You control all of your booking system and website from a single online dashboard.
From here, you can manage your subscription level, providers, services, features and settings, calendars, and even get an overview of the business performance and upcoming appointments. Every appointment made online is logged in the system. No double bookings are possible.
Okay, you will probably still get the occasional phone call, it can't always be avoided. However, because your account is accessible from any device, you can log in and make the appointment from the dashboard.
Because you control all of your booking details in a centralised, accessible place, you can funnel every possible contact channel into your booking system, without any trouble at all.
To Sum Up
Online booking lets your clients book an available appointment time that suits them. They can book whenever they remember or wherever they are. There's no need to wait until the morning or the next day to get a confirmation response. Clients can also receive reminder messages via email or text so that they don't miss their appointment. You can even accept payment in advance.
For you, you get to arrange all of your appointments in a central location. You can free up the time spent answering phones and responding to emails. What's more, you can manage almost all of your business scheduling, including other staff members and reporting, from this one system. The provider will receive notifications when a new booking is scheduled, and a reminder when the appointment is pending.
That's how simple it is to create an online booking solution that works for your business. Even more great news, you can contact our Live Chat with any difficulties or questions from your dashboard.
Remember, you get the full system free for 14-days so that you can test the features you need.