Using a Booking Widget to get Online Booking on Your Website
22/11/2019
3507
2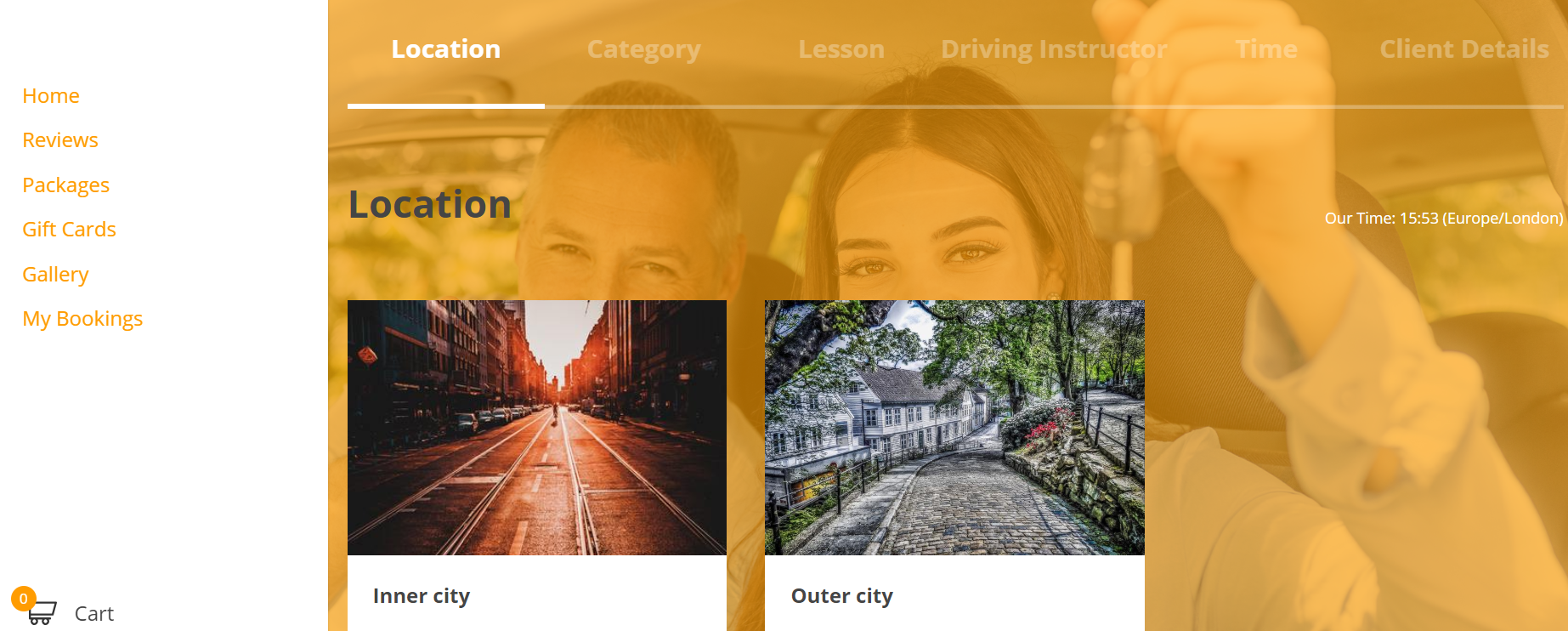 This post is also available in:



You've finally got on board and determined that online booking will simplify your life, the accessibility for your clients, and your business management. You'll also save a whole heap of time in doing so. What you don't want to do is waste the gorgeous website that you had professionally designed, nor do you want to go back to those expensive web designers and get them to build a booking system into the existing site. And you definitely don't want to mess up your search engine ranking that you've worked hard to achieve. How about using a booking widget?
What's a widget?
While the word has been around for a long time, often describing something you can't remember the name of or a small mechanical device that's part of a larger whole, the tech sphere has claimed it for:
"a small computer program, usually connected with an image, that can be added to a website to allow the user to do something."
From SimplyBook.me, you can acquire a booking widget that will transfer the booking online booking capability of our dedicated website to the fabulous website you already have. In this case, it allows the user to book an appointment with you.
How does it work?
There are several ways that you can use the booking functionality in conjunction with your existing website.
If you don't mind your users navigating away from your website, you could use this option:
Book Now Button – This is a very basic little HTML widget that can direct users from your website to the booking website. It will take users away from your website, and send them to the website that we create for your bookings.
If you want to keep your visitors on your website, you might want to try one of these three options:
iFrame – The iFrame booking widget sits on the web page and is visible all the time.
Contact us button (side) – This contact button allows you to include both booking and a contact form in a single button. The button is visible at the side and will open a new window within your website that displays the contact form and a button to direct your clients to the booking system within the same widget screen.
Book Button (side) – Like the Contact Us button, this will open another window within your web page that will allow your clients to book the services they want, minus the contact form – you might already have a contact form on your website.
You can get an idea of how these booking widgets will look here.
You can also integrate a review widget that will import your reviews from your booking site onto your web page. It will also allow your customers to leave reviews too. Because the review widget is linked to your booking platform, that information will translate across different channels.
All the Benefits of the Booking Website
SimplyBook.me has a lot of features to help you sell your services, and most of them are functional within the booking widget on your website. However, while features such as customising your pages and adding more pages are not really helpful, the admin-side features are still advantageous to you.
If you want to block the booking website completely, you can. Alternatively, you can allow bookings from you your website and your booking website. You can also add Facebook and Instagram booking, as well as getting bookings from Booking.page, just some of the added benefits to working with SimplyBook.me.
Another benefit to using a booking widget on your existing website is that you can use different timeline types for different categories of service. If you use the booking website, the timeline type that you select will apply across all services that you provide. If you already have a website, and use the widgets option to let your clients book with you, you can select a different timeline type for each widget that you use. For example, if you offer one-to-one training but also offer fitness classes, you could choose a modern or flexible timeline for individual training sessions. However, you could also select the classes timeline for your classes and insert that widget on a website page dedicated to your class schedule.
Widget Customisation.
We've already covered how fabulous your shiny and perfect website is, and you don't want to mess that up with a generic widget that doesn't follow your brand identity. The good news is that you can customise your widget appearance to reflect your business branding and match it carefully to your website. You can even use custom CSS code in the widget, for near seamless integration of SimplyBook.me with your business website.
The Overview
You don't need to use the booking website, which SimplyBook.me provides for all of our customers, to get all the benefits of the system. While the central functionality of the scheduling system is to allow clients to book your services online, the back end administration is just as important. Using the widgets on your existing website means that you can still have all of the service provider scheduling, business insights and reporting, and it still acts as a hub to collect your other online bookings from Facebook, Instagram, Messenger and Booking.page.
You might think it would be better to contact your web developers and ask for their help in creating a booking system. I wouldn't recommend it. Developing a booking system from scratch is a long and involved process – we know, we've already done it. So why not take advantage of a system that is already here and integrate with your existing website?
Our help centre is a great resource for information on how to integrate a booking widget on your website.