Cosmo Clinic: Streamlining Aesthetics with SimplyBook.me
04/09/2023
658
0

This post is also available in:




In the world of aesthetic enhancements and beauty, the seamless integration of procedures and efficient booking is paramount for a thriving practice. Cosmo Beauty Clinic stands as a testament to this fusion of medical artistry with cutting-edge technology. Led by a team of aesthetic doctors, Cosmo Beauty is distinguished by its non-invasive appearance-improvement procedures and an unwavering commitment to professional and human values.
Just as Cosmo Beauty has set standards in aesthetic procedures, they have flawlessly incorporated an effortless booking journey for their clients. Through the strategic use of SimplyBook.me's tailored features, the clinic has enriched patient experiences, simplified appointment management, and enhanced overall service fluidity.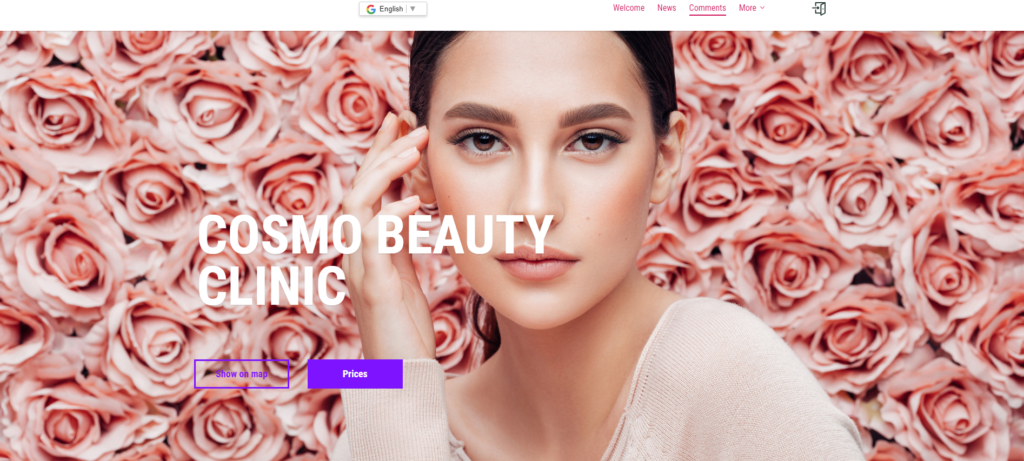 Google Translate
Cosmo Beauty Clinic serves a global clientele, hence the need for a multi-lingual booking system to accommodate their needs. By leveraging the Google Translate feature, they ensure that their diverse patients navigate their booking process with ease, making language differences inconsequential.
Deposits
The "Accept Deposits" feature showcases Cosmo Beauty's forward-thinking approach. By enabling this feature, the clinic acknowledges the varied financial needs of its clientele, providing them a convenient and flexible financial arrangement.
On the other hand, it acts as a gesture of mutual commitment. It ensures that clients are genuinely invested in their appointments, fostering a sense of responsibility. This synergy between flexibility and commitment ensures both the clinic and its patients maintain aligned expectations, facilitating a smooth service experience.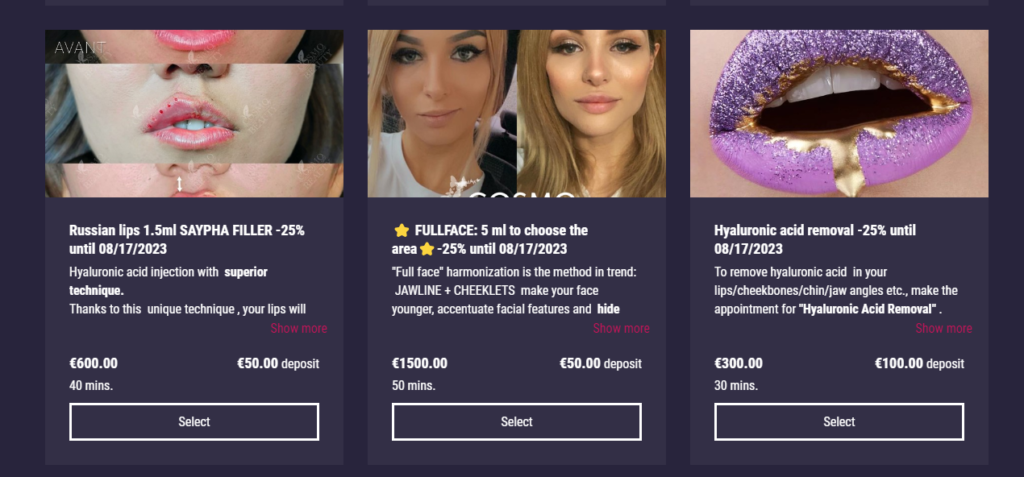 Packages
Cosmo Beauty acknowledges the uniqueness of each patient's aesthetic desires. By utilising the Packages feature, they craft tailored combinations of services. This customisation ensures patients align their beauty aspirations with the most suitable procedures, adding depth to their experience.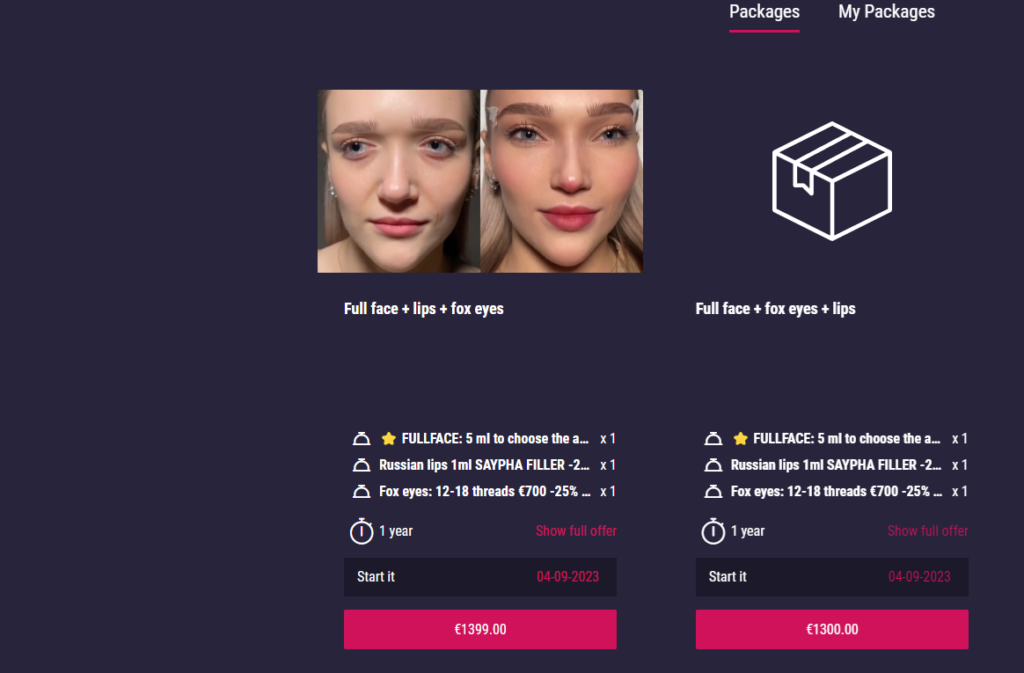 Loyalty Points
Cosmo Beauty understands the value of building and nurturing patient relationships, which is why they've integrated the Loyalty Points feature. Each time a client engages with the clinic, be it through bookings, or purchases, they earn loyalty points. As these points accumulate, clients have the opportunity to redeem them for gift cards, which can then be used to on Cosmo Beauty's services.
Contact Us
Cosmo Beauty emphasises seamless communication with their clients, evident through their integration of the Contact Widget. This tool provides clients an effortless avenue to voice queries, offer feedback, or just connect with the clinic's team. Ensuring accessibility at all times, the widget seamlessly underlines Cosmo Beauty's commitment to its patients.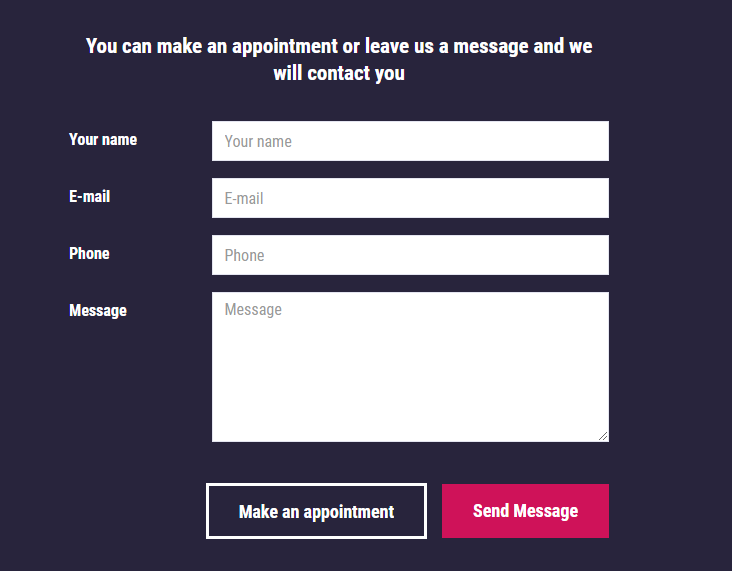 Reviews
Utilising the Reviews feature from SimplyBook.me, Cosmo Beauty Clinic enables clients to share their genuine experiences. This feedback offers the clinic insights for improvement while assisting potential patients in making informed choices. Such transparency enhances the clinic's credibility and nurtures a sense of community where every opinion is valued. Through each review, Cosmo Beauty deepens its bond with clients and continues its commitment to excellence.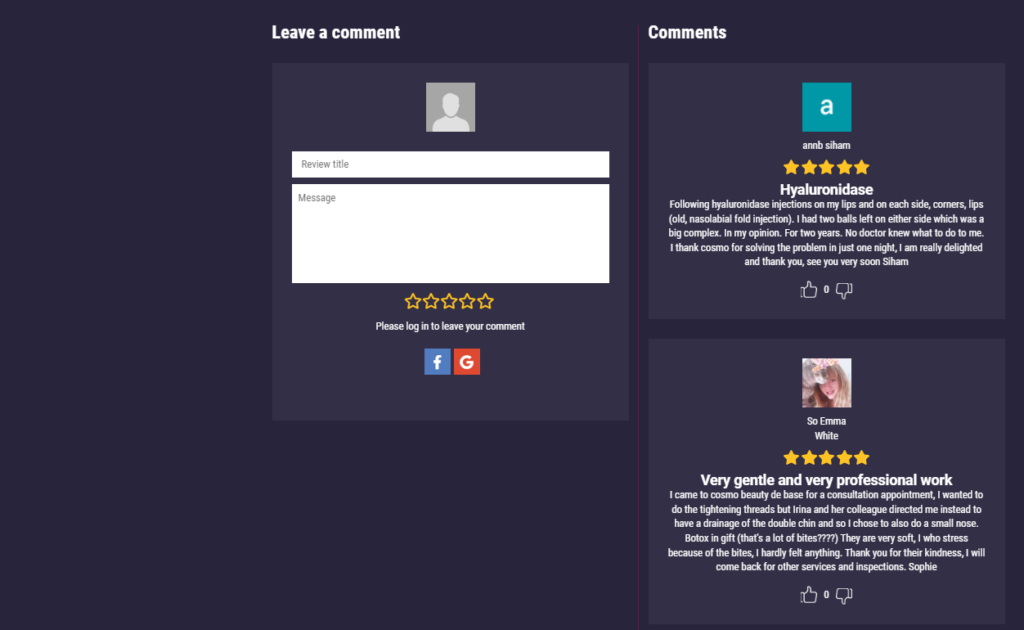 Conclusion
In the complex world of aesthetic medicine, seamlessly blending high-quality treatments with a smooth booking experience is vital. Cosmo Beauty Clinic's smart adoption of SimplyBook.me illustrates this balance. The features used by the clinic not only refine the booking journey but also enhance the entire patient interaction. It's a clear demonstration of the balance between cutting-edge tech and aesthetic medical expertise.