Back on the Menu – Scheduling Tools for Dining Out and Socialising
03/06/2021
1278
0

This post is also available in:



Can you feel it? Despite some areas experiencing increase infection numbers, most regions are feeling the change in circumstances. Governments and councils are allowing more activities with more human interaction that we all need. Moreover, our favourite social pastimes are beginning to open up again. Almost everything is back on the menu – dining out, socialising, and even dancing the night away. If this is your business, it's all good news. Although, you might want to use a few technological scheduling tools to ensure you stay within the residual limitations.
No more illicit restaurant takeaways with neighbours – you can actually sit and have a conversation in a pleasant eatery. Want to go to the local (that's the pub if you're British)? Sure you can, but it's not the same as it was before. That's not to say that these free and easy local venues can't make the most of the reacquired social freedom.
If you haven't already reopened and you're wondering how you will make it work with continuing capacity restrictions. How can you make customers and employees feel safe and streamline the contact and booking aspects of a social event?
Let's have a look and see how online scheduling tools can help ease our restaurants, bars and nightclubs back to a swinging way of life.
Easing Gently into the Future of Normality
It's been a rough year for those in the social-focused service industries. I'm sure we all want to help them back into business with a brighter future. Imagine how dull life would be without the opportunities to let loose and enjoy ourselves in various ways. 
It's not going to happen all at once, even with the heartfelt sigh of relief that we can begin to live again. Many regions will continue to expect restricted capacities, social distancing and other measures until a sustained outcome occurs. In some places, that will be a state of near virus eradication. In other places, they will use vaccination rates as a marker for greater freedoms and a return to the "old" normal. No two places are following identical protocols. However, there is a common thread of gradual easing of measures and appealing to people for social responsibility.
While much of the gradual aspect of returning to standard will be in the hands of local governance, some will be down to people. There will still be some trepidation and fear for the vulnerable in society. Those fears and anxieties don't disappear overnight, and neither do any money worries faced by people who have been financially affected by the pandemic.
Slowly and gently, and we'll get there. But how are you going to open your restaurants, bars, and nightclubs while still providing:
attention to rules,
safety,
great service,
and a fantastic social experience?
Scheduling Tools for Restaurant Businesses – Dining out
Thankfully, restaurant businesses have managed to mitigate some of their losses by turning to the takeaway market, but it's not that same experience. People still want to go to restaurants, have their meals served, and talk in a convivial atmosphere. Ording food to arrive in a metal tray and watching Netflix just doesn't compare.
So while you're still navigating capacity restrictions and maybe contact tracing, how can online booking and scheduling tools help you provide excellent service while still sticking to the rules.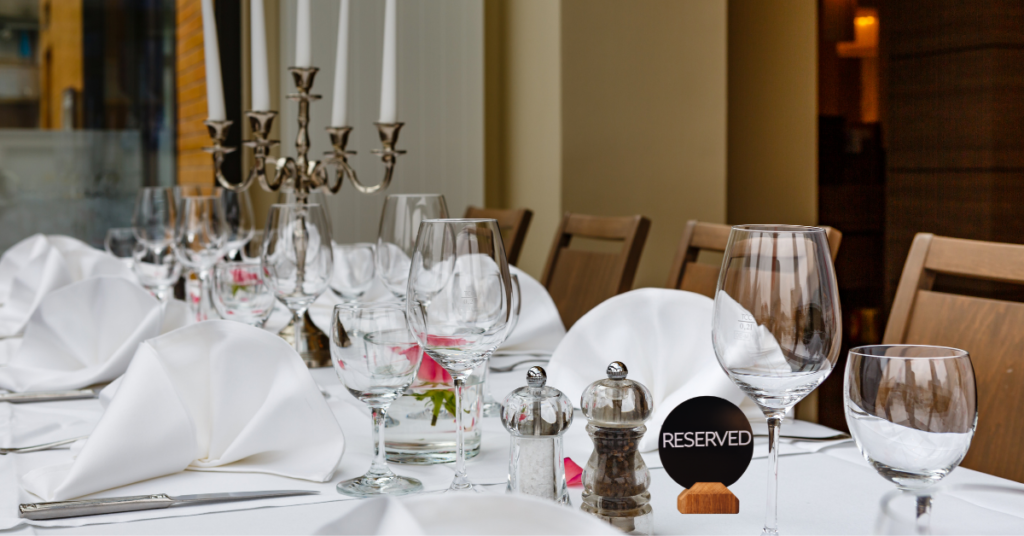 Make scheduling beneficial to the customers.
When customers can book in advance – even if it's only the same day- they don't have to worry about not being able to come in. When there are unknown capacity restrictions involved, customers don't know how many people have already booked a table or whether you can accommodate their whole group. With a booking system comprising designated tables and numbers with sitting times, you make it easy.
Another aspect of this is that you can make it worth the customers while to book with a nominal discount with a booking system.
"Book and select your menu within 24hrs before your visit and receive a 10% discount."
Include a Menu on your booking website.
Many people don't appreciate restaurants with defined sitting time because included in that sitting is the time it takes to order drinks and peruse the menu. If you include the entire menu along with a drinks menu as add-ons to the booking, your clients know they will have the leisure to take their time over drinks and maybe debate over the dessert tray.
Additionally, restricting the seating times without diminishing the enjoyment of the occasion enables a restaurant to serve more people without breaking the rules. It would even work when all restrictions are gone to increase your customer numbers.
If you have pre-booked menu selections, you have an idea of the food you need and reduce wastage from overbuying. You also avoid disappointment when a menu item isn't available.
Request deposits and a minimum spend
When you've finally begun to make money again, the last thing you want is people booking tables and not filling them. If someone reserves a table for six people, but only 3 of them show up, that is three places you could have filled.
By asking for deposits as part of a minimum spend for the booking, you protect your revenue from people who will take advantage of the reservation function. Moreover, requesting deposits to secure a booking has long been proven to reduce the number of no-shows.
Scheduling Tools for Bars and Social Drinking – Going to the pub
Bars made some diversification changes to their business models to help them stay afloat and not lose drinks stock to wastage. Curb-side collection worked for a while until people who lingered breached the social distancing rule. Then there were strictly socially distanced tables, with maximum numbers per party. It wasn't much of a social atmosphere.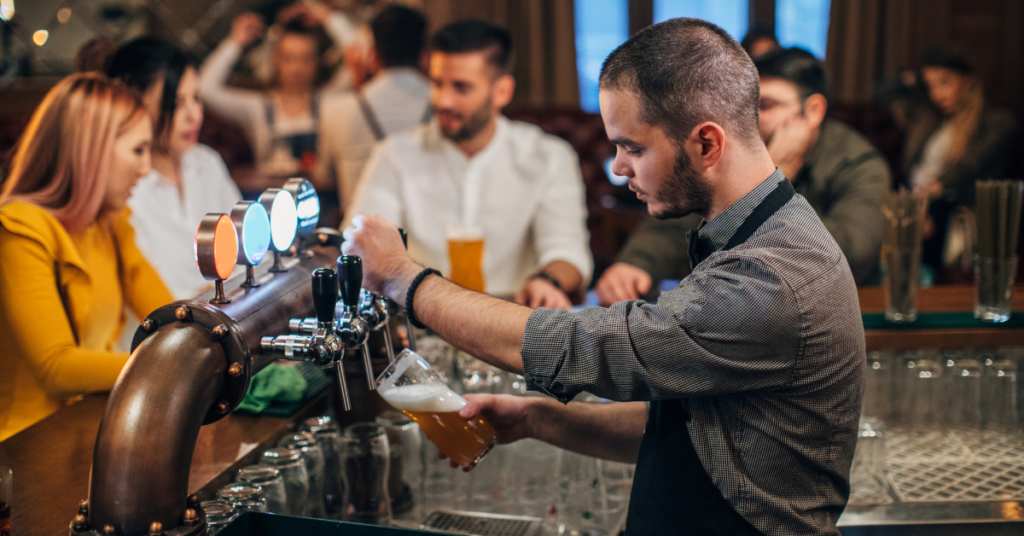 Table service for orders
This concept has already been implemented across many countries with much success. With a booked table for a set number of people, you can implement the deposits for a minimum spend and maintain your capacity numbers. It allows for better service for the customers and improved safety for the staff.
Pre-paid tabs
If people pre-book their entry to a bar, they could also pre-pay their bar tab. This is an excellent way to ensure a minimum spend when people pre-book admission to your bar. There's no point letting people book to come in if they aren't going to pay anything once they're there. However, it's also a fantastic way for people to budget their nights out and still get home again.
Organised Bar Crawls
You could recreate the "bar crawl" and book time slots in participating businesses. Cooperation might be the name of the game for surviving post-pandemic. It might not be the same as the old-style pub crawl, but imaginative entrepreneurs could take advantage of the hole in the social drinking market.
Group sessions start in one place, and they have a guide along their route. Pre-arranged entry to the next bar at specific times makes the process smoother.
Scheduling Tools for Nightclubs – Dancing the night away
Nightclubs and late-night entertainment has been the hardest of all in the past year. Even when bars and restaurants opened, any business that did most business after hours – or at least after any imposed curfew- was left out in the cold.
Pre-paid entry before opening – guaranteed entry
Wouldn't it be awful if a group of people want to go to a nightclub, but strict capacity limits prevented one or two of your group from entering? Effectively that would end their night and upset those who were able to enter. If you can let people book before you open your doors, you can guarantee entry to an expected group. By allocating each member a ticket code, you can see how many people arrive, how many you can let in from the queue, and keep track of numbers. Scanning both in and out ensures you get everyone out at the end of the night.
This takes care of counting people in and out; let the computer do it for you.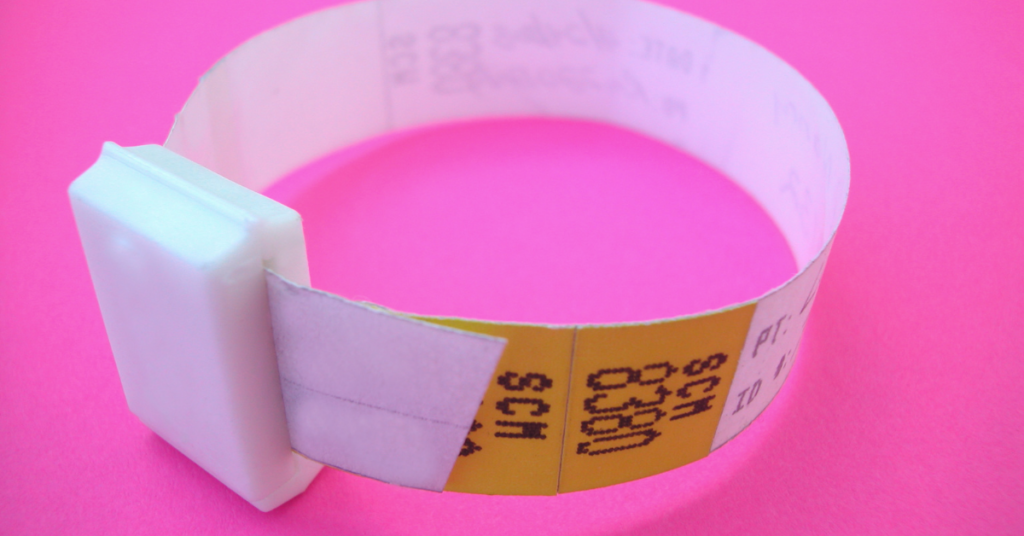 Pre-paid cloakroom tickets, drinks, VIP suite
With pre-paid entry in the form of tickets or scannable QR codes, you can also upsell items such as VIP suite admittance, cloakroom tickets and even set a defined pre-paid tab for drinks or other extras. Customers feel safer in a controlled environment – no overcrowding, and it reduces the contact between staff and clientele. Reduced cash and card transactions mean reduced contact.
With a QR code attached to an electronic ticket or printer wristband, there's much less chance of losing your cloakroom ticket – we've all done it.
Scheduling to help the business side of socialising
You might think that using scheduling tools to manage your clients takes away the service side of your business. However, the converse is true. When you take away the stressful side of keeping strict capacity counts and worrying about the high contact with so many customers, your staff are more capable of delivering the extra step that will keep customers coming back for more.
When a waiter or hostess is trying to chase people out of your restaurant so they can seat the next group, they aren't delivering excellent service. The staff behind a bar in a noisy local pub can surely provide better service when they can hear and note down a whole table's order. It must be better than people shouting drink orders at them – along with all the associated airborne germs and beer breath.
When you remove the mundane, boring and sometimes unpleasant side of providing a socialised service, your staff have a much better capacity for providing an excellent experience. A scheduling system to help you doesn't need to be a problem; it can be super easy to set up and administer.