August Newsletter: HOT Update for Businesses Large and Small
31/08/2020
2440
1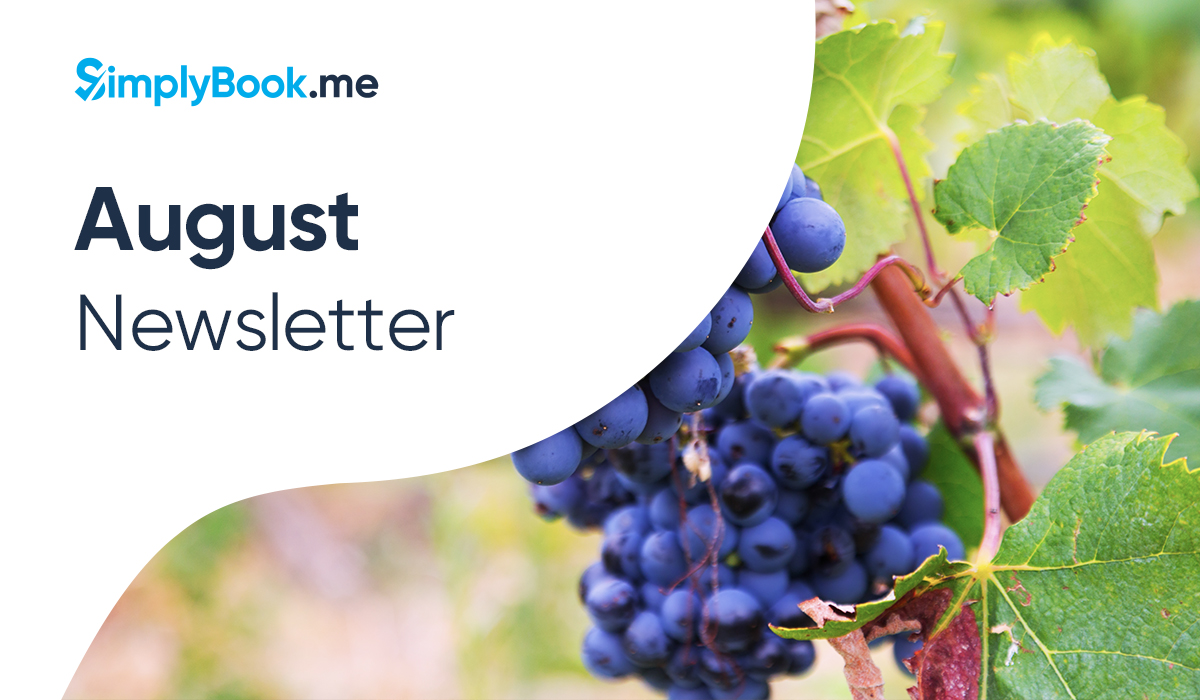 This post is also available in:




Hi everyone, it's time for our monthly update again.
As we enjoy the last of the Summer and start readying ourselves for the uptick in activity for the Autumn, we have some seriously cool updates for this month.
With some luck and a lot of cooperation, many people are getting ready for kids to go back to school and some semblance of normal to reassert itself in the business sector. We can all keep our fingers crossed. Many businesses are now relying on a suitable online scheduling system to manage the new conditions under which they can open, so we will not be found wanting.
This month has seen one of our major projects come to fruition for the medium and large businesses with our updated Enterprise solution. Conversely, for the new company that needs both a website and a booking solution in one for their start-up, we have a new option for creating it.
The Hot News for August
I'll not keep you waiting; I'll start with the major releases for August.
Enterprise Cluster Solution

This update has been in the works for a while. The cluster solution is a way to streamline and simplify how companies can manage and oversee business performance over a large number of locations and branches.
The new admin interfaces for users needing an enterprise solution for their business allows clients to segment their business without cross branch access between them, but also allowing for a collated approach for top-level management.
Some of the key functionalities include:
List of branches or separate companies under a single cluster.
Creation of new branches, and also to clone existing offices for simplicity.
Cluster fee payment and individual branch/location payments all from a central point.
Directory widget – lets your clients find the branch nearest to them.
For more information about the enterprise cluster solution, you can check out our page for those needing enterprise solutions.
This week, our blog will focus on the different requirements of a medium or large enterprise company. Don't miss out on "Reasons for Choosing an Enterprise Solution" and our Friday video explaining and showing you the new interface.
"Creative" Theme Builder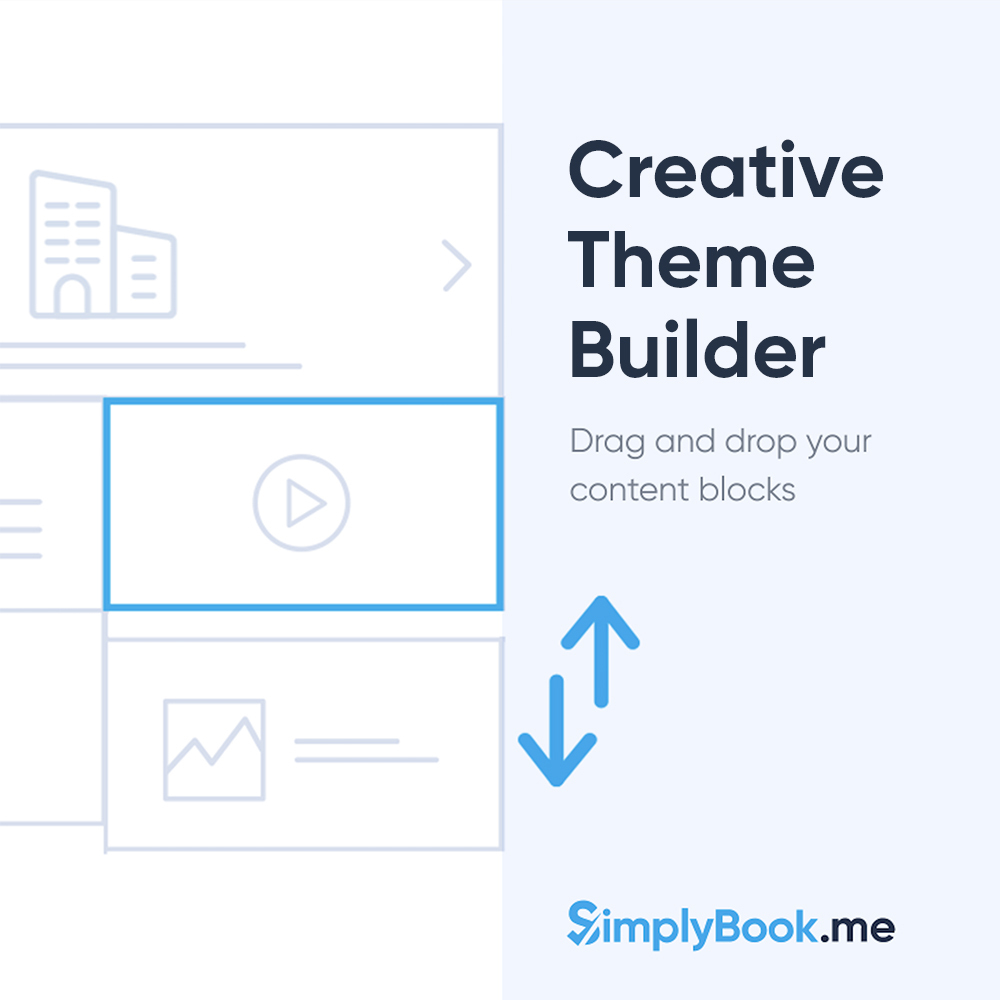 Will the best will in the world, we can't create perfect themes for everyone. However, what we can do is let you change a lot more than you could before. The best part is that you STILL don't need to know any coding to build your gorgeous booking website.
As with all of our other themes, you can change the colour schemes, images and logos to suit your brand identity. However, when you want to put more on your homepage, change the items you display and even their locations on the page, the Custom Theme Builder lets you drag and drop elements to the places you want them.
This is the first of such theme builders, and we intend to implement more of these theme builder templates for all your creative requirements.
Group Mail to Clients
Whether or not you have heard it, email marketing has the greatest ROI of any online marketing technique. With that in mind, we thought we ought to add our mail functionality to the Marketing Suite.
If you didn't already know it, you could email clients from the reports section of your dashboard menu. There are two reports from which you can direct mail many clients together:
Client Report
Detailed Report
The client report will allow you to filter and select specific clients according to the information in their client information. It will also list whether clients have agreed to receive promotional mail from you.
Alternatively, you can use the detailed report. The Detailed Report also lists information about service type and booking history, when the last appointment was, and other pertinent data that might influence what kind of email marketing individual clients would appreciate.
The text box is HTML enabled, and you can use the place holders for personalisation, such as [client_first_name] and last [service] type.
Internal Optimisations
Not all of our updates and upgrades are of the big and flashy kind. Sometimes we need to make adjustments to the internal workings of the system to stay up to date and optimise your use of the platform.
1. Export to Excel / Pdf code optimisation – Was running old code, now updated to optimise speed and ease of use.
2. Admin dashboard enhancements: Noe you can access payments by service provider withing the filters, and some user experience enhancements.
3. Admin calendar enhancements: Online teams meeting link added to iCal and calendar – super cool!
Coming to the Boil in time for September
September is when everything picks up again. Despite the utter weirdness that 2020 has brought to the business community, it seems that the usual increase in business activity is holding form.
Templates for emails
So now we've realised that our clients can use the bulk mail function for email marketing, the next step is creating appropriate templates for most common types of an email marketing campaign. Templates for a Newsletter mailing and a Promotional Offer will probably be the most frequently used options. However, there will still be a blank option to create a custom mail template if you have the HTML knowledge (or know someone who does).
Booking waiting list
This one is taking some time to implement, but you wouldn't want it if it wasn't working correctly. Once you activate the waiting list feature, you can assign waiting list eligibility to any of your services or classes in their system with a checkbox. If an eligible service is fully booked, but another client wants to schedule a spot, they can finish the sign-up process, but it will flag the booking as "waiting list."
Once a client is on the waiting list, there are two options that you can choose to use
Add the first awaiting client automatically to the newly available slot – and email them to let them know.
All waiting clients receive an email to let them know of the opening – the first to confirm will have the free space.
Admin API V2
Our current API is JSON RPC based; the new version will use the more popular and modern technology: Rest API. Our clients can use the API to implement custom developments that will enable them to integrate booking into other systems.
Complete documentation will be available for the new API, with examples of HTTP requests, and the parameters of each function explained.
That's All For Now, Folks!
So far, that all for now, but come back to us next month for more updates and more news from us.
If you don't want to miss an update or a fresh development you've been waiting for, you can always subscribe in the form at the top right of the page. We promise we won't spam you with every blog post, just an update and roundup of the month's news.