6 Ways Small Business Customer Service Can be Proactive
09/12/2020
2606
9

This post is also available in:



Customer service is always important for any business size. Good customer service practices transform service from being reactive to proactive.
Reactive service is where a business waits for customers to contact them, whether it's with a complaint or a query before they respond. Reactive customer service is outdated, and customers now expect something better.
There are always ways to improve customer service, like using technology such as a VoIP phone system, but the attitude of proactivity is even better.
Proactive customer service means predicting what kind of problems customers will encounter, and meeting them before the customer has to. It also means going out and engaging directly with customers. Doing so helps with customer retention, with spreading your business by word of mouth, and by easing the workload on your staff.
In this article, we'll look at six ideas that any small business can use to make its customer services proactive. These range from simple ideas to using artificial intelligence for communications. Let's get started:
1. Ask customers for feedback – and reward them for it
Rather than just waiting for feedback to come to you, go out and get it! Feedback from customers is the best way of knowing how well you're doing. You might think you have the best shipping options, but without feedback, you'll never know. Feedback can take the form of surveys and questions delivered by email or any other channels.
You can ask for feedback on anything – whether it's the product, the experience, or even the process of asking for feedback itself. Utilize all channels when it comes to asking for feedback and communicating with customers. You can go one step further and offer customers rewards for responding, too.
Even bricks-and-mortar small businesses can do this, but it's especially simple online. Collect the email addresses of customers and ask them for feedback, or if sales are in person, ask them to fill out a form. The shorter and more targeted, the better. After all, your small business will have to collate all this information.
2. Start a loyalty scheme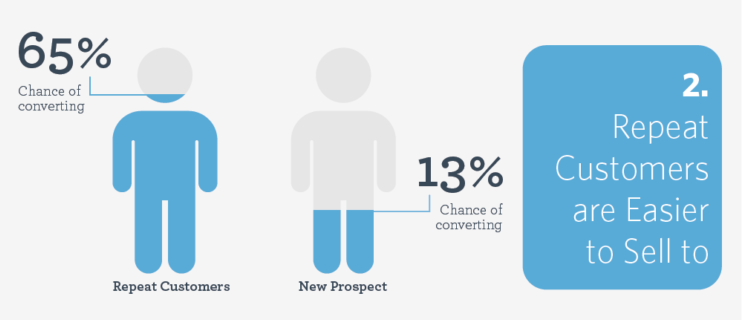 Loyalty is a two-way street. Customers who are loyal to a business expect that loyalty back, and there's no better way to be proactive than to reward loyalty with discounts. Remember, it's always more expensive to get a new customer than it is to keep one.
Moreover, 81% of customers say a loyalty scheme makes them more likely to spend more. Loyal and repeat customers are the base of your business, so you need proactive customer service to help keep them.
As well as bringing repeat purchases and retaining customers, loyalty schemes can help spread your business. Customers who get rewards often share that experience on social media, tell their friends or leave you a good review – all critical for small businesses. If your business is totally online, you can even automate this process.
3. Follow your social media
Change your social media habits. You should have accounts on all social networks, and you should follow them. Active social media allows you to reach out to customers who have left comments and follow what is being said about your business.
Social media is also a useful way of getting responses to ideas that you might have. Active social media allows you to integrate unified communications into your business plan, too.
Especially for small enterprises, customers can recognise that a business has taken the time to reply to their comments personally. This proactive way of getting feedback is one more way to improve customer service.
As well as traditional social media, there's also niche social media for specific fields. As a small business, consider using a more specialised social network to reach out to customers.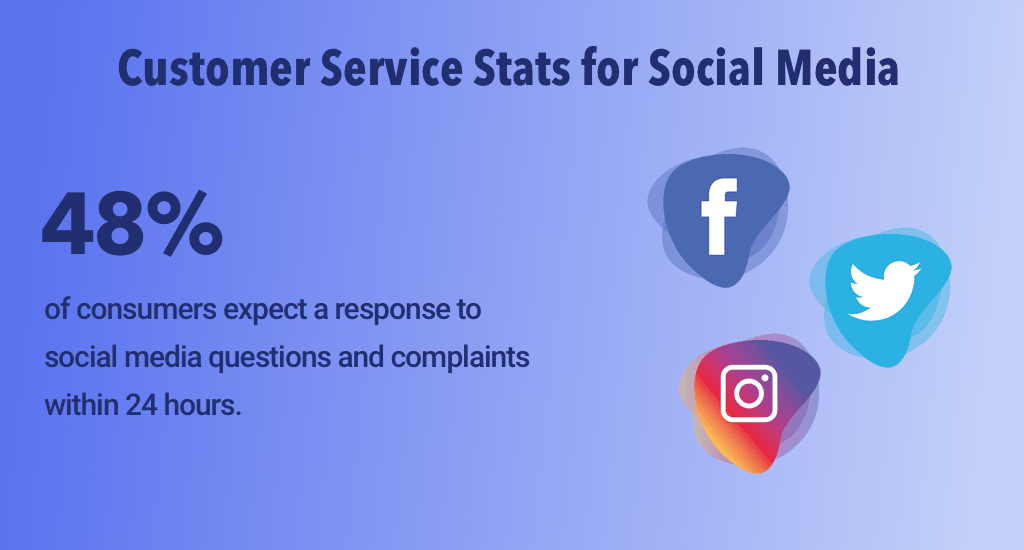 4. Add Frequently Asked Questions
Customers prefer to find out the answers to questions themselves before they call or send an email. You can be proactive here by providing them with a frequently asked questions (FAQ) section on your website.
The more detailed and direct answers, the better. The more answers, the better. You can take advantage of cross-team collaboration here, too. Get everyone in your business involved in some way in writing the FAQs.
A good FAQ section is essential to the customer service experience and takes your customer service from being reactive to proactive. For a small business, this eases the load on staff responding to questions and helps you to focus on delivery.
This form of customer service puts the task of finding out about a service in the hands of the customer – so it must be easy to use and provide useful information. If not, customers might get frustrated with your service.
5. Tell customers about problems – before they find out.
Imagine you are waiting a long time at a restaurant. A staff member tells you there has been a problem, lets you know how long the delay will be, apologises, and offers drinks and snacks. Almost all customers appreciate this level of honesty, and more so, the attempt to make up for the mistake.
Businesses in any field, small or large, can do this. Any product or service, from food delivery to nonprofit software, can benefit from this, too.
Problem with an order? Send an email explaining what the problem is and how you're going to resolve it. Service down? Send an email with an apology and offer a refund or a discount code. Problem with a smart contract? Let the client know what you're doing about it.
Customers value honesty. Be proactive at giving it – whatever the problem.
6. Use Artificial Intelligence
We are in an age of artificial intelligence and fast connectivity. 5G customer service will change the customer experience by allowing faster and more substantial customer service.
Artificial intelligence might sound like a lot for a small business, but there are plenty of ways a digital small business can use it. You might analyse data about customers habits to determine when to contact a customer or even apply text analytics to inform your content marketing.
Be creative, not just proactive
So if you were wondering "what is world-class customer service?", then the ideas above could be a step in that direction. More than that, world-class customer service needs an overall attitude of proactivity.
It's important to focus on the customers' needs and come up with solutions to make the process of working with your business seamless. Utilize all communication channels, create helpful tutorials and walkthroughs using screen sharing, be active among social media – show customers how much you care.
This article has hopefully given you some ideas about what proactive customer service is, but it's still up to you to find creative ways to stay one step ahead.
Guest Author Bio: Zofia Bobrowicz Cohn – RingCentral UK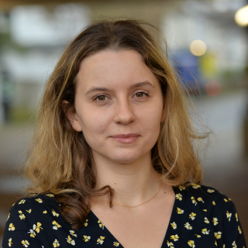 Zofia is an EMEA Product Marketing Manager at RingCentral, the leader in cloud communication and cloud PBX solutions. As a strong believer in digital transformation, she thrives by helping organisations find the right technology that supports their business processes. Here is her LinkedIn.