Teaching Online – Engage online learners with real lessons
14/04/2020
1715
5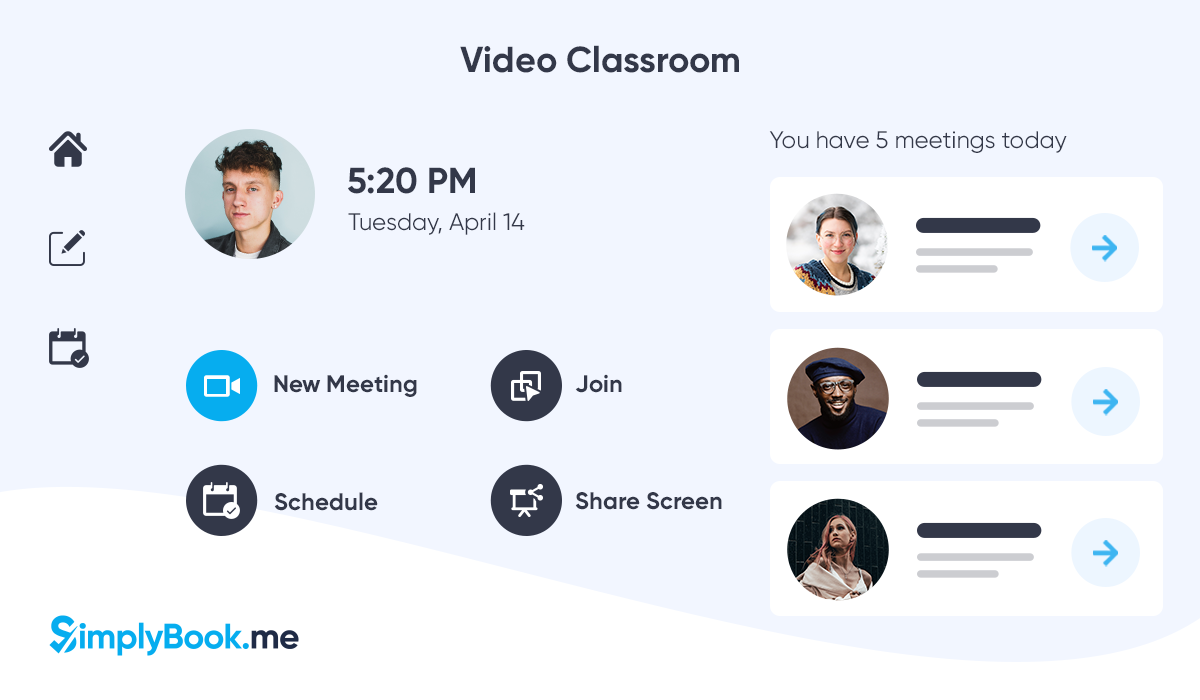 This post is also available in:



Online learning has been popular for a long time, but if you want genuine lessons on something specific, you want a teacher who knows their field and knows how to teach. Devising classes and creating courses online could be a source of extra income for the traditional teacher or those disillusioned with current teaching roles. Teaching online might be the next step in creating a useful learning tool for those who want the interactive educational approach.
Many learning institutions around the globe have seen their schedules cut short. Children and young adults have had their learning curtailed, and exams cancelled (great news for those who hate the pressure of exam time, but not so good for those who depend on examination to prove their mettle). Universities have closed their halls, and colleges too.
Online Courses Already Exist
They do, platforms such as Udemy and Coursera have been providing us with online lessons covering everything from cartoon drawing to child psychology and coding for years, some of which are even accredited by governing and awarding bodies. However, the standard "video learning" experience isn't for everyone. Creating videos isn't for everyone that has something to teach.
Creation of video materials for a comprehensive teaching experience is time-consuming and potentially requires the help of an expert in video creation. Just because you know your field, and how to teach, doesn't mean that you know video content creation too. No one is great at everything.
It's time for a different approach to teaching online.
A Genuine Teaching Experience, Online
What do classrooms and video learning have in common? They are both learning experiences with visual aids and speaking. That's where the similarities end.
In a 'real' classroom, there is interaction, Q&A, exercises to test the theory, etc. With video tutorials, students only have what's in front of them, limited ability to ask questions, and no easy way of asking for clarification.
Bring the authenticity of a real, interactive learning experience to teaching online by being a teacher rather than a lecturer.
Is there demand for teaching online?
If you think about how many students have missed out on learning time while schools are closed, you can see the demand right there. There are teenagers and young adults that are planning their journey into the next phase of their educational career or work, that have missed out on teaching that they need to do well. How much could they have learned in the weeks that have passed without teacher-led guidance?
Maybe you think this is a once-in-a-lifetime requirement, however, how many teenagers have to make arbitrary choices in the subjects they learn because of the school's teaching schedule? How many people have thought, "I wish I'd studied…" or "I need a qualification in … if I want to go to university"? Finding an online teacher could be the answer to their needs.
How do I do it?
You can offer individual one-to-one classes or group virtual classrooms from the comfort of your home (under quarantine or not), an actual classroom, or anywhere else. If you're teaching the garden ecosystem and the importance of beneficial insects, take your laptop/camera out into your garden. Perhaps you could be a travelling geography teacher; the possibilities are immense.
You need not teach academic subjects, musicians, and anyone with a gift or skill can try teaching online.
Tools for Teaching Online
All you need is the knowledge, the teaching skill, and an internet connection. However, you might want to utilise a few tools to make life a lot easier for you.
Video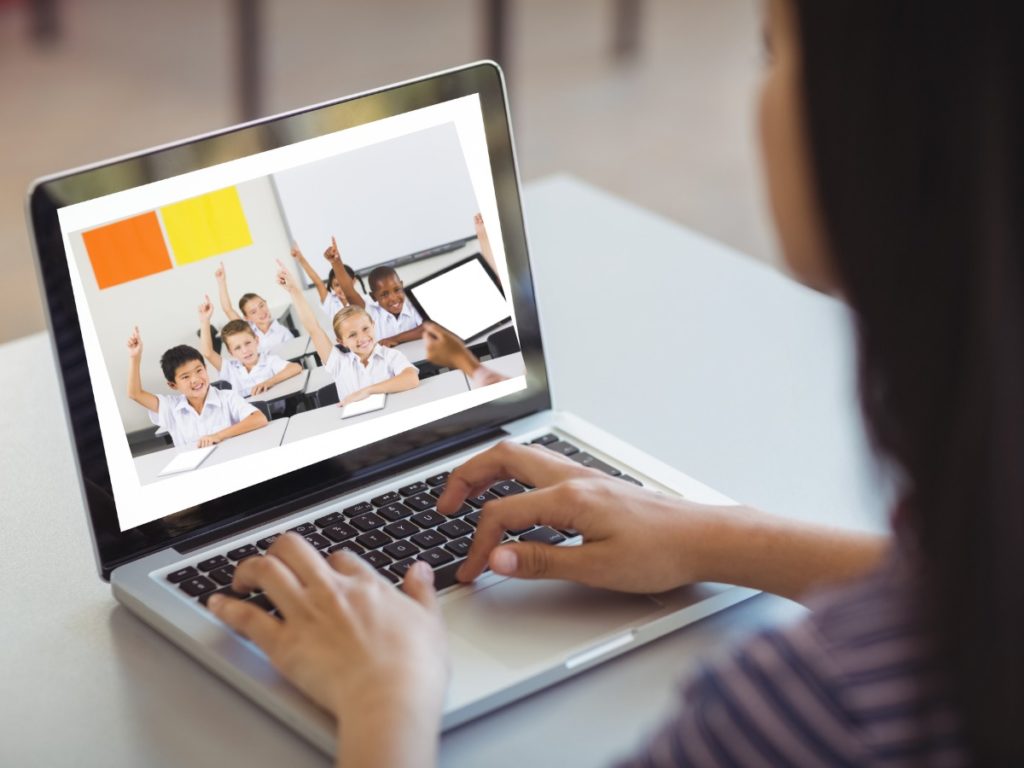 The video calling software you use will be essential. The choice of whether you want to offer one-to-one lessons or group virtual classrooms will influence the calling software that you use. Gruveo is a great tool, and so is Zoom. Google Hangouts also works well.
SimplyBook.me integrates with Gruveo to create one-time call room codes, so that your students can only enter the call when their class is due to start, not whenever they feel like it. While there are several well-known video-calling systems, few can offer group appointments or one-time slots.
Scheduling
Do you want to make this a full-time operation or a holiday/summer school project? Maybe you want to leave traditional teaching and make it a part-time endeavour. However you want to do it, you will need to schedule your available time. Decide when you can offer classes but also when you think people might want them. You might be free to teach early in the morning or late at night, but how many people will want lessons at those times?
When you know the length of your lessons, when you can schedule them, and when your clients are most likely to want your schooling, you can implement an online booking system. The best booking systems are those that will streamline and simplify the administration of your online teaching business. Without a doubt, we think SimplyBook.me is the best option.
Spread the word, and so much more.
It's all very well having an online teaching business, with a fabulous online system for booking lessons, but it's useless if no one knows about it. You can customise your booking website to function as a full business website, by adding pages, blog articles, image galleries and more. You have an online booking system, a website, and a budding business.
Taking it further, you can link your online teaching business to Facebook and Instagram; you can even create a Google Business profile and link it to your booking system.
If you're teaching online, you will also need to accept payments that way – yes, SimplyBook.me has that covered too.
Want to teach your way? Here's your chance.
The COVID-19 crisis may have caused the need to make teaching online necessary, but it has also opened the door for a change in the way teaching works. Some schools have opted for emailing a class schedule to parents for homeschooling, while others have embraced the online community and virtual classrooms.
Maybe some schools will maintain an online teaching niche for students who are too sick or injured to attend classes. Eight weeks in traction or a case of mononucleosis can really make a dent in student learning, particularly in an exam year.
While some schools might continue to embrace the benefits of teaching online, it is a sad situation that most won't, whether that is because of funding constraints or maintaining the system. Either way, we have felt the demand for teaching online, here and now, and it won't fade just because the coronavirus will.
If you have an in-demand skill to teach, you do the teaching and let us do the rest.