Self-Care & Beauty Trends of 2021 – Developing Trends for Salon Businesses
21/01/2021
1614
0

This post is also available in:



If ever a year was so spectacularly influenced by its predecessor, it's 2021. It's true for many industries and sectors. However, the trends initiated in 2020, and the circumstances of last year will directly impact the self-care and beauty trends of 2021.
We can't avoid the fact that 2020 affected the beauty industry globally. Statista predicts that the $66bn US beauty industry of 2019 will shrink to $58bn. What's $8bn between friends? It's approximately 200,000 beautician salaries (median wage in the US is $40,000 p/a). Primarily, this shrinkage was down to lockdown and forced business closures. However, even when businesses were given the all-clear to open again, fear kept many clients away. 
Consequently, many clients had to find different ways of practising self-care and beautification. It doesn't matter if there is a virus running rampant – hair and nails still grow, and we continue to take pride in our appearances.
Clients, both old and new, will drive the self-care and beauty trends of 2021. We have learned what it means to go without the small luxuries of self-care and beautification, and how to do it ourselves when necessary. Client values have changed too. We value the luxury of a pamper session, the joy in feeling and looking good, and the importance of inner health and well-being that shines through to external beauty.
What's more, clients will demand more responsibility from beauty providers, more flexibility, and authenticity.
Business Activities vs Trending Treatments
Changes in beauty trends of 2021 will come on two fronts, how your business operates, and the upcoming year's overall fashions. These two facets will influence how you choose to run your business (and how COVID restrictions will allow you to operate), and the services and products you decide to offer. Depending on your circumstances, you may decide to change your entire business model, or maybe you will need to invest in new equipment to provide the services your clients demand.
Beauty Business Trends 2021
You might want to look at adopting some or even all of these beauty business trends of 2021. However, even if you can't implement all of them, the ones you can, will make a difference.
The Beautician is a Business Manager
The beautician of 2021 will need to know their business inside and out. Professionalism, expertise and reputation will go a long way to seeing a beauty business survive beyond the end of the year.
Your clients need to know that you are the best option for them. These clients have already done their research on what they want, how much it should cost and how it will help them in their self-care regime. They want a service provider they can trust, and with review site being so easy to access and compare, your online persona and profiles need to be top-notch.
A good business manager makes it easy for existing and future clients to contact them, ask questions, make a booking, find reviews, etc. And above all, makes all contact quick and professional.
Influencers are Allies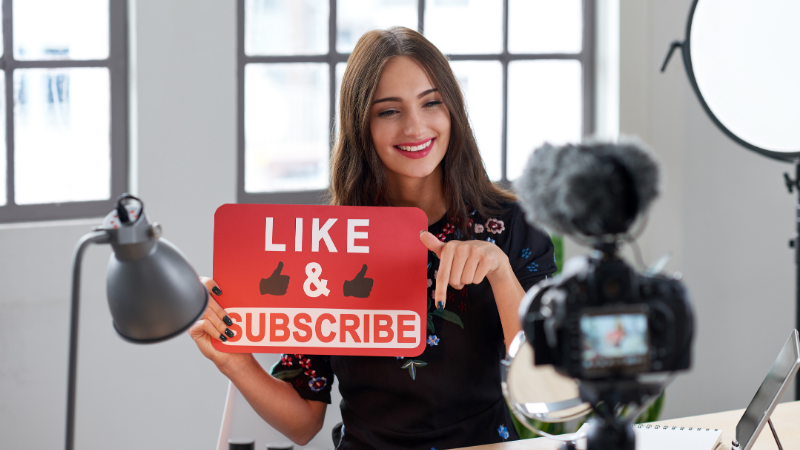 Social Media has been a core marketing tool for beauty trends for a long time, especially those with a visual focus such as TikTok, Instagram and YouTube.
Influencers are using these platforms to review and rate beauty services everywhere. Moreover, it's happening on every scale, from micro-influencers with fewer than 1000 followers to macro-influencers like celebrities with 500,000+ followers.
The most popular influencers are the most authentic and honest in their reviews and recommendations. Even the smallest businesses can benefit from influencer marketing, and with micro-influencers, it might not cost much at all.
Social, Economic & Environmental Responsibility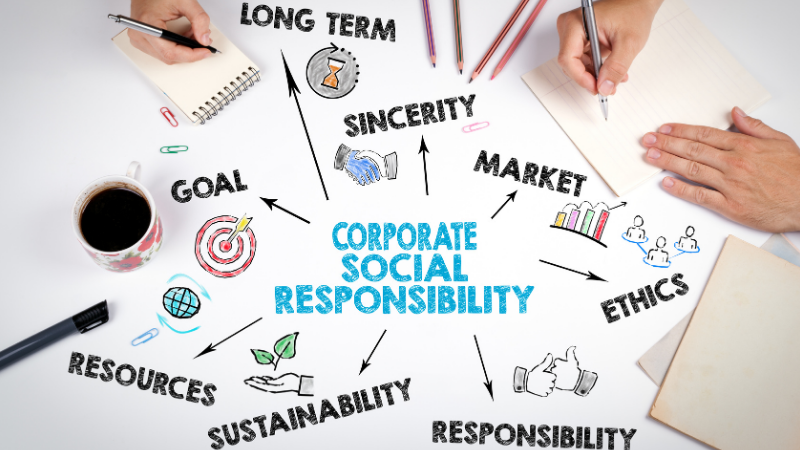 A study by Cone Communications in 2017 on corporate social responsibility confirmed that customers and clients expect companies to have sustainable and responsible social, economic, and environmental policies. 87% said they would purchase from a business that advocated for a cause they believed in, and 92% would be more likely to trust a company that supports social or environmental issues.
If anything, those numbers are probably higher now than they were at the time of the study. Much evidence points to the possibility that decimation of our environment contributed to the emergence of COVID-19, so environmental issues are a hot topic. This means using socially and environmentally responsible products, having a close eye on your carbon footprint, and paying your employees a living wage.
The Experience Factor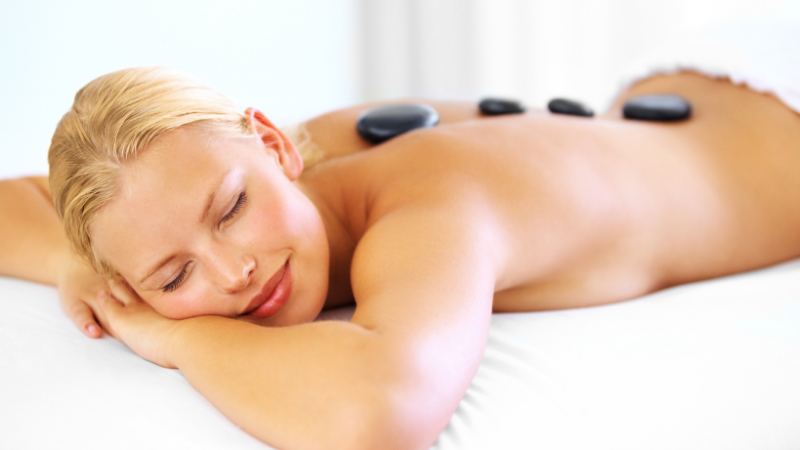 As everyone had to make do with DIY beauty treatments, the beauty salon or spa experience will be more important. While you will need to sell the service, the overall experience will bring people back to the salon, rather than the service. 
In the same way that you can't tickle yourself (or at least not usually), you don't get the pampering experience of a manicure from massaging your own hands and trying to paint your dominant hand's nails. No matter how much practise you might have had while in lockdown, one hand always looks worse. The comprehensive experience will make people want to be back in your hands, make it a special occasion.
Mobility and Specialities
Convenience and specialisation will see some beauty businesses leave the salon and go mobile. With several businesses forced to lay-off staff and possibly even give up premises due to inability pay high business property rates, the mobile beautician became a more widespread thing.
The state of Michigan even created new legislation supporting specially customised vehicles for beauticians.
For a self-employed beautician who can only service one client at once, the mobile bus or van is perfectly adequate. It also allows for maintaining "premises" without ground rent, and the extra flexibility means you can always be in the right place.
Specialisation is also on the rise. If you have a speciality and you're going solo, you're better off playing to your strengths. Suppose you're an expert masseuse or you utterly rock the waxing game, emphasise that and get the clients who want the best you have to offer. If you're as good as you think you are, you'll have new clients begging for your expertise.
Create Value and Loyalty with a Blog (or Vlog)
Yes, blogging for business takes time away from paying clients. However, as last year showed, what do your clients do when they don't have your services available? If your business has to close and your clients need help, who will they turn to?
The beauty businesses that provided invaluable help to those trying to manage their lockdown personal care are those to which people will return when circumstances allow it.
Trending in 2021 for Hair, Face, Body And Mind
So, what will your clients be begging for throughout 2021, and will you be able to deliver?
"Skinimalism"
You have to love these made-up names, but this is pretty accurate. How do I make my skin look healthy and glowy with the minimum makeup? We've gone through the lockdown phase of ignoring beauty routines, and we've come out the other side with a desire to look good and healthy with a minimal amount of paint.
Mask wearing has a lot to do with makeup minimalism. It's no good wiping half your face off every time you remove your mask. However, many have discovered that not wearing a lot of makeup feel so much nicer. Additionally, that lockdown period of not wearing makeup has allowed the skin to breathe and recover from the daily application of cosmetics. 
Now people want to know how to maintain this and get pampered at the same time.
Everything "Above the Mask"
Eyes that smoulder or sparkle, expressive sculpted brows, and lashes to fie for will be the order of the year. Despite the arrival of the vaccines and (eventually) reduced restrictions, masks will be with us for some time. Consequently, lips and contouring are entirely unnecessary. Unless you want to paint the inside of your mask with makeup or smudge that Hot Pink across your face.
One trend that will make waves is a reemergence of the 80s vibe. While the 80s look was "too much", when all you have to work with is the eyes, it's a focal highlight rahter than a paintbox explosion.
Smoky eyes, striking eyes, and perfect blows – it's all in the eyes this year.
Fringes: French, Curtains and More
The French Fringe, otherwise known as an eye-brow grazer, is one thing many women contemplate but fear. Fringe regret is a real thing. However it seems it has make a surge in appearance at the beginning of winter. Perhaps it's a short-lived phenomenon, that will recede when the weather turns warmer around spring.
An alternative to the French fringe is the curtain bangs. Long and textured around the face, curtain bangs are an idea nod to the fringe without the fear of regret. If you hate them, they can always fade away into the rest of your hair as it grown.
While the eyes looked to the 80s for retro inspiration, hair styling is reembracing the 90s – don't be surprised if the "Rachel" makes another appearance, after everyone binge-watched Friends on lockdown.
"Zoom Face"
If you've noticed just how unflattering the laptop camera is on your Zoom meeting, you will understand why so many people have started searching for non-surgical cosmetic treatments. People spending several hours per week trying to ignore their own image on Zoom meetings have discovered problem areas they never noticed before.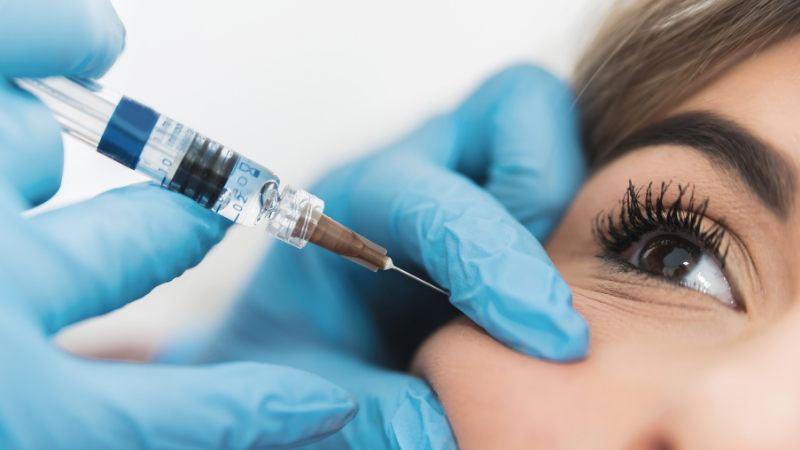 Dermal fillers, full face fillers, and botox appointments are taking off at enormous speed. One clinic in Chicago has a custom-designed mobile Botox van, and a doctor in Canada holds Botox parties in a mobile trailer. Non-surgical "tweakments" are in for 2021.
Natural and Textured Hair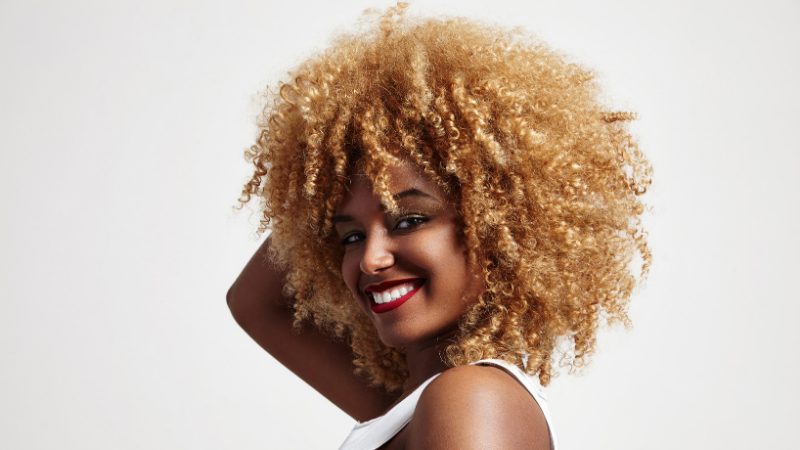 Relaxing treatments have been impossible or problematic while salons were closed, so people have had to embrace a little nature in their hair care. The Curly Girl method has seen a massive uptake in the past year with new products and treatments appearing every month. More than just a way of embracing natural hair texture, it improves hair health by omitting harmful chemicals and product build-up.
Whether it's 3C curls or beach waves with the slightest wave, texture is in.
Scalp and Hair Health
The scalp is primed for some serious attention in 2021, especially for aromatherapy treatments. While people have spent much of 2020 experimenting with hair regimes and care, the scalp has been left behind. However, it's ready for some attention for people trying to further improve hair health and growth.
Low Touch Treatments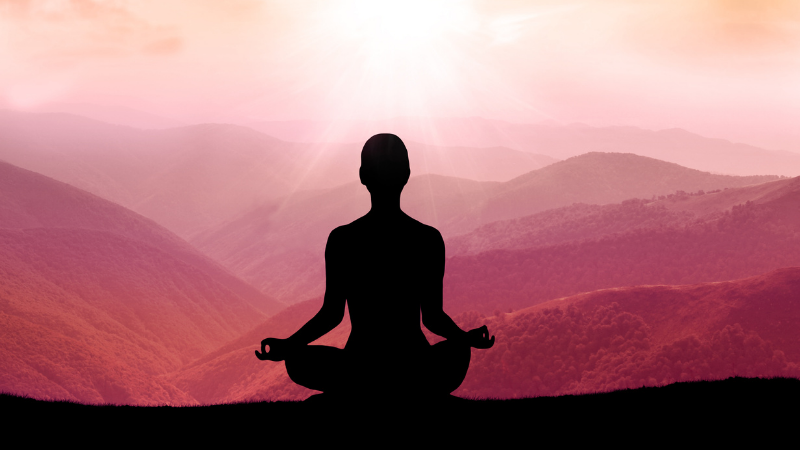 Nothing is back to normal yet, so low touch treatments will become significantly more attractive to salons and clients. Non-contact treatments and therapies, such as saunas, wet therapies, floatation, LED therapy, and more are becoming super popular.
Low touch environments are also leading to other areas for beauty trends of 2021, converging wellness and beauty.
Mental and emotional health is another area of the beauty industry because it converges well in the spa sector. Meditation domes and isolation therapies are some areas treatments. Another spa trend for 2021 is the "working spa", a combination of fo work and restorative therapies for remote teams working from home.
The Spa is leading the wellness and beauty trend in 2021, with many traditionally "hands-on" spas introducing contact-free workshops and therapies. Some examples are holistic workshops on sleep recovery, healthy nutrition, meditation, mindfulness, weight control, and much more.
In Summary
The beauty trends of 2021 will encompass both the services and products you offer and the way you operate your business and provide those services.
"Beauty comes from within."
If you've ever heard this, it was probably meant as a warning about not judging by appearances. However, now it rather more accurate than you ever believed. People invest in beauty treatments for self-worth, feeling good, and valuing themselves enough to prioritise self-care. Making time for self-care is as much about mental health and well-being as it is for looking good to others.
The well-known little axiom usually conveys that beauty comes from the inner personality and character. However, it has become apparent that looking after our internal health and mental well-being has a more significant impact on outward beauty than perfume and paint. Salons, spas, and beauticians will do well to understand this and provide services reflecting this change in attitude.
When some appearance of 'normal' returns, people will come back to the salon environment. The salon provides a pampering sanctuary and an oasis of calm. However, there will also be a significant number of clients who want to maintain the convenience and comfort of treatments in their own home.