Great online resources to help you build your beauty business!
02/05/2017
2281
1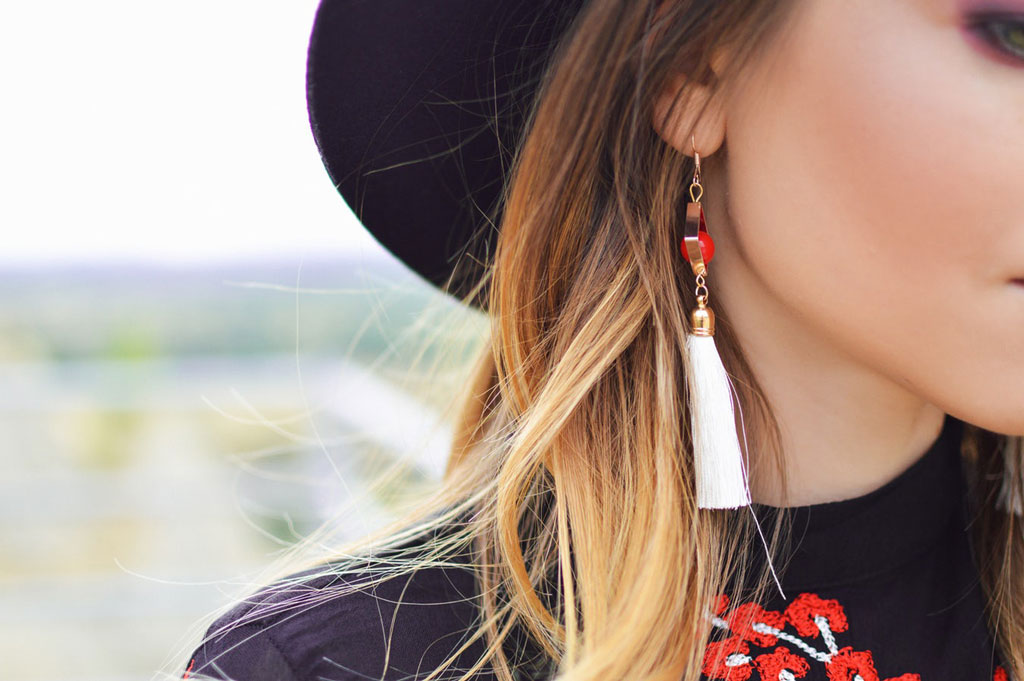 This post is also available in:



Whether you run a beauty salon, hair salon, nail salon, are an eyelash extension technician or have a spa … or whatever else type of beauty related business you have, well, you are running a business.
We at SimplyBook.me know that every business is different. And that also applies to your beauty or hair business. So, in order to help all our customers in that field (and we have a lot of them) we thought we'd hunt down the best blogs and websites out there with useful stuff to help you build your business.
Check them out below, and if you know of more that you think should be on the list, let us know in the comments so that we can add them!
Here we go!
American Salon
americansalon.com/business-career
F: AmericanSalon
T: @americansalon
I: @american_salon
American Salon shares stories of salon owners, professionals and brands. In their business/career section a lot of industry veterans share advice and stories from the trenches and the occasional directly educational blog post. Well worth checking out.
Beauty Cast Network
beautycastnetwork.com/blog/category/employers
beautycastnetwork.com/blog/category/professionals
F: beautycast
T: @Beauty_Cast
I: beautycastnetwork
Beauty Cast Network is a recruitment service but on it's website you can find a collection of tools and resources to help beauty and wellness professions, owners/employers and more. Money advice, social media marketing for salons, marketing tips, customer service tips and, of course, tips regarding employing staff. See if you can't find something useful. 😉
Beauty Launchpad
beautylaunchpad.com/education/business
F: beautylaunchpad
T: @beautylaunchpad
I: @beautylaunchpad
Many in the industry may be familiar with Beauty Launchpad as it is a high profile site. However, not everyone may be aware that in the education section they have a section on the business of beauty. You can find a lot of great stuff there like articles on how to manage your salon, retail, strategies for opening and salons, tips from industry veterans and much much more. It is definitely well worth a read and keeping an eye on.
BeautyMark Marketing
beautymarkmarketing.com/beauty-business-marketing-blog
F: beautymarkmarketing
T: @BeautyMarkM
I:@beautymarkmarketing
BeautyMark Marketing is a beauty marketing agency with a blog full of tips and advice on how to market your beauty business. From posts to help you choose the social media to focus on to advice regarding your retail space, from how to get more of the lucrative wedding business out there to client retention strategies, their blog is well worth reading. You can sign up to get the blog to your inbox which will give you a regular dose of marketing advice to implement for your beauty business.
BeautyMark Marketing has also published a collection of their blog articles in a beautiful book called Beauty of a Book, which is available as an instant dowload from their website.
Behind The Chair
http://www.behindthechair.com/displaysection.aspx?ITID=7
F: behindthechair
T: @behindthechair_
I: @behindthechair_com
Behind the Chair is the self proclaimed largest community in the world for the coolest group in the world – hairdressers. But we're pretty sure other beauty professionals can pick up a lot of good stuff there as well.
The site is not the prettiest, or the best laid out, but it's business section has some useful content on topics such as staff management, marketing, customer service and more.
Engage Online Marketing
pages.engageonlinemarketing.com.au/blog
Engage Online Marketing is a marketing agency specializing in the aesthetic and beauty industries. Although they cross over to medical marketing (for plastic/cosmetics surgery and tattoo removal) a lot of their articles are very relevant to beauty services in general.
Their blog has some great articles about marketing strategy, online marketing strategies, pay-per-click advertising, Facebook advertising, SEO, social media and more.
Hairdressers Journal International
hji.co.uk/c/salon-manager/
F: HairdressersJournal
T: @hji
I: @hairdressersjournal
Hairdressers Journal International is a trade publication for the hairdressing industry. On their blog they have a salon management section with good articles on all sorts of things when it comes to managing your salon from advice about finance, retail sales, networking, staff management and lots lots more. A must-check-out resource for your salon business!
Lockhart Meyer Salon Marketing
lockhart-meyer.co.uk/blog
F: lockhartmeyer
T: @LockartMeyer
T: @growyoursalon
Lockhart Meyer is a specialist marketing and PR agency that works for the beauty and hair industries. Their Grow Your Salon blog has a wealth of information related to running a salon, ranging from social and online marketing to retailing, attracting and retaining clients, as well as business development and articles on how to manage your team.
Their "Free Tools" section has more good stuff like a guide to creating your salon marketing plan and a glossary of marketing jargon (always a useful thing!).
National Hairdressers Federation
nhf.info/advice-and-resources/blog/
nhf.info/nhf-shop/
F: nationalhairdressersfederation
T: @NHfederation
I: nhfederation
The National Hairdressers' Federation is the UK's largest trade association for hairdressing, barbering and beauty salon owners. They have lots of great resources for your beauty business. On their blog you can find article on client experience, finance, marketing & P, running a business and more. They also have a great guide section, where you can find guides such as a Financial Guide to Running a Business, a Client Experience Guide, a Salon Marketing Plan Guide and a guide to starting up your salon.
Salon Today
salontoday.com
F: salontoday
T: @salontoday
Salon Today is specifically for salon/spa owners and managers and focused on business. They have some good articles related to salon management and marketing for salons which are worth checking out.
Salon Magazine
salonmagazine.ca/en/business-customer-service
F: SalonMag
T: @Salon_Magazine
I: @salonmagazine
Salon Magazine is Canada's premier resource for salons and hairstylists.Their Business and Salon Management section has a variety of good articles to help your business such as how to increase referrals, enhance your clients' experience, increase revenue, tips on staffing and client consultation. Check them out to see if you can't pick up a tip or two to improve your business.
Worldwide Salon Marketing
worldwidesalonmarketing.com/blog/
Worldwide Salon Marketing is a digital marketing agency in Australia. On their blog you will find a range of blog posts about various areas of digital marketing such as social media, how to create ads that work as well as resources such as a marketing calendar and business plan that you can use.
Your Successful Salon
yoursuccessfulsalon.com
Your Successful Salon is a blog by marketer Craig Killick, who with is wife runs five beauty salons in the UK. On the blog he shares "all sorts of marketing stuff that we are doing, have seen or want to try." The blog has a lot of good stuff from tips on how to write your marketing copy, how to recruit good beauty therapists, mistakes to avoid, how to improve your salon's reputation and even salon leadership inspiration from former Man Utd boss Alex Ferguson! A refreshing take on subjects, you should check this one out.
Do you know of other good business resources for beauty or hair salons? Share them with us in the comments!