October News from SimplyBook.me
06/10/2022
1006
0

This post is also available in:




October news time has rolled around once more – How does the year go so fast? While it might still be rather scorching here in Cyprus, the weather is showing signs of cooling down everywhere in this hemisphere. We actually had raindrops in Limassol! (yes, I was very excited)
And as October marches on, we will all start thinking about the countdown to the festive season. Beginning with Halloween at the end of the month, Thanksgiving and then on to Christmas (with a few others that follow a different calendar, so don't fall on the same days).
This month, we've had some exciting developments with our core software development and within our teams.
News from September
Invoices in SBPay
So now we have a payment platform that works with almost all of the most popular payment gateway providers. But we aren't stopping there!
We know that customising and tailoring a product to your needs is important.
So here we have the first custom feature available in SBPay.me. Invoices for businesses that require them for clients and record keeping.
Not every business requires invoicing, as most of us understand it. However, dozens of business types in the service industry do. As this is the case, we decided we should make the customisable invoicing an optional extra for those who need it.
Send Gift Cards to Clients who Opt Out of Promotional Material
So you have clients who declined all promotional material, but now they want to buy gift cards. Oh dear!
Unfortunately, because email delivery of gift cards is not classed as a "transactional email", consequently, the system prevents you from sending non transactional emails to those who have opted out of promotional material – It keeps you on the straight and narrow even when you really want to reengage those clients.
Thankfully, this will be explained to the users who are buying gift cards, and the system will ask them to revise their email options for the purpose of receiving their gift cards. If they wish, they can always change their options again in their customer profile.
Upcoming News for October and Beyond
We have had a flood of new ideas and suggestions, both from you (our users) and from internal staff discussions. Some of these were such great ideas we decided to okaytheir immediate development and implementation.
Include Product and Service Add-on Info to Google Calendar Description
We have noticed that many people use synchronised external calendars (Google/Oulook Web) to stay on track with their daily timetables. It's simple and easy to check the calendar on your phone for booking details. However, details about service and product add-ons didn't translate across to the Google calendar appointment description. This is not great when a client is expecting extra services and products that the provider doesn't know about.
Soon all of those additional extras will translate directly on to the synchronised appointment. Which will ensure providers don't try to upsell a service the clienthas already booked, or offered products they might already have paid for.
There's nothing worse than someone offering something you have already ordered or paid for. it makes clientsthink no one is talking to each other.
Line LIFF integration
Line is a popular messenger in Taiwan that will allow clients to log in to Simplybook.me with their Line account (much like we do with Facebook, Twitter & Google). The new widget will make this possible and create a much better workflow for the clients
Google Reviews in SimplyBook.me
It's is so close! It's in a final round of security testing and bugfixing.
You asked, and we did it. It will soon be possible to show your Google reviews on your booking website. If people leave excellent reviews on Google and you can't show them on your Booking page, you are losing out on some fantastic "recommendation" promotion. In the feature you can choose whether to show your latest reviews or the most relevant reviews on top.
Of course, you will need to link your Google My Business profile with SimplyBook.me, but it's a free feature and easy to set up.
This is what the Google Review custom feature will look like on the booking website, the second image showing what will pop up if your client clicks on the Google Reviews button.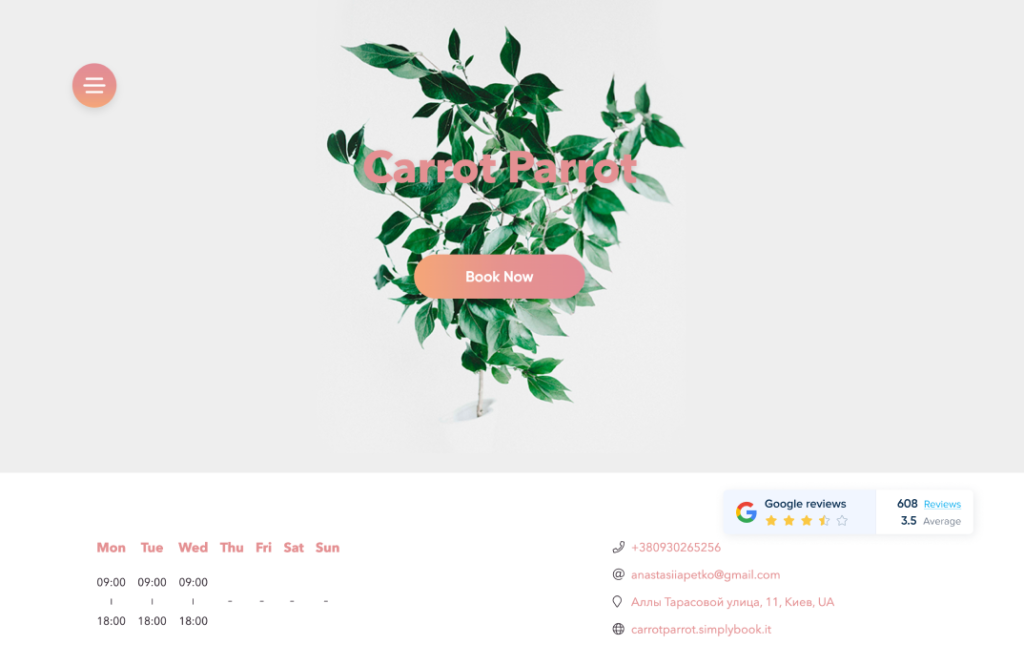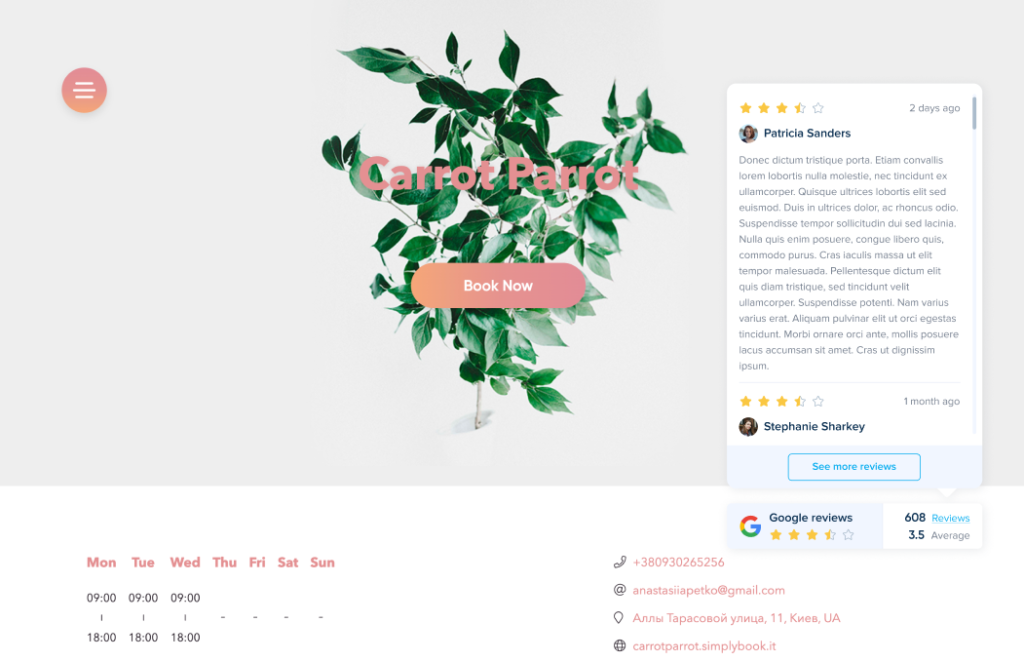 Team building for distributed groups
Now, some much more human news for October I want to talk about bringing distributed teams together. You may or may not know we have teams in several far-flung places. From our head office in Cyprus to our Asian operations in Taiwan, our teams in Ukraine, and those who have chosen to work in various places, such as Portugal, France, and Iceland (to name a few).
Last year we managed an event in Bukovel, Ukraine. However, sadly, thanks to Covid and conflict, our ability to get everyone in one place has been severely curtailed for the past few years.
Over two days, we had a company-wide online and offline team-building event in September. We like to get everyone together at least once a year to ensure everyone is on the same page and so that everyone gets to know people in different teams and different countries. It's also a great way to get people from diverse groups collaborating together on common development queries.
The two mornings were dedicated to company development while lunch and afternoons were for fun and team building. While we can't let you into too much detail, (we can't give all our new secret developments away) we have some interesting approaches to after sales relationships…. keep a look out.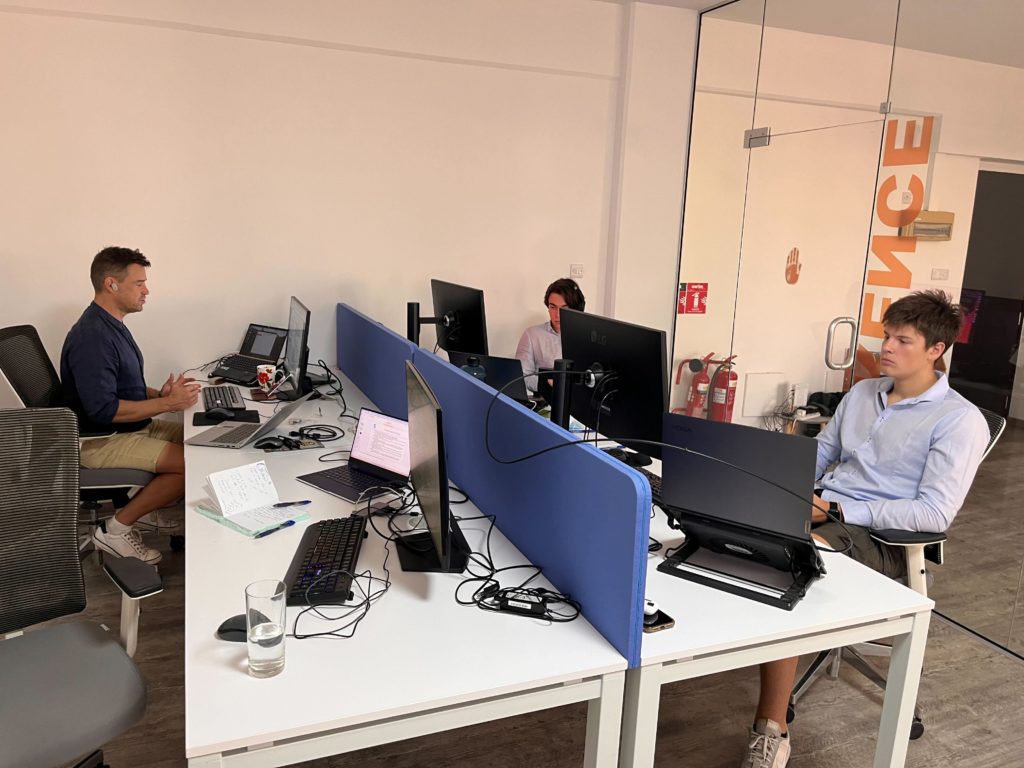 The mornings looked like any other, but what you might not see is that we're all on the same call.
Unfortunately you can't fit 50 people on one screen, but at least it cycled around most people by the end of the call.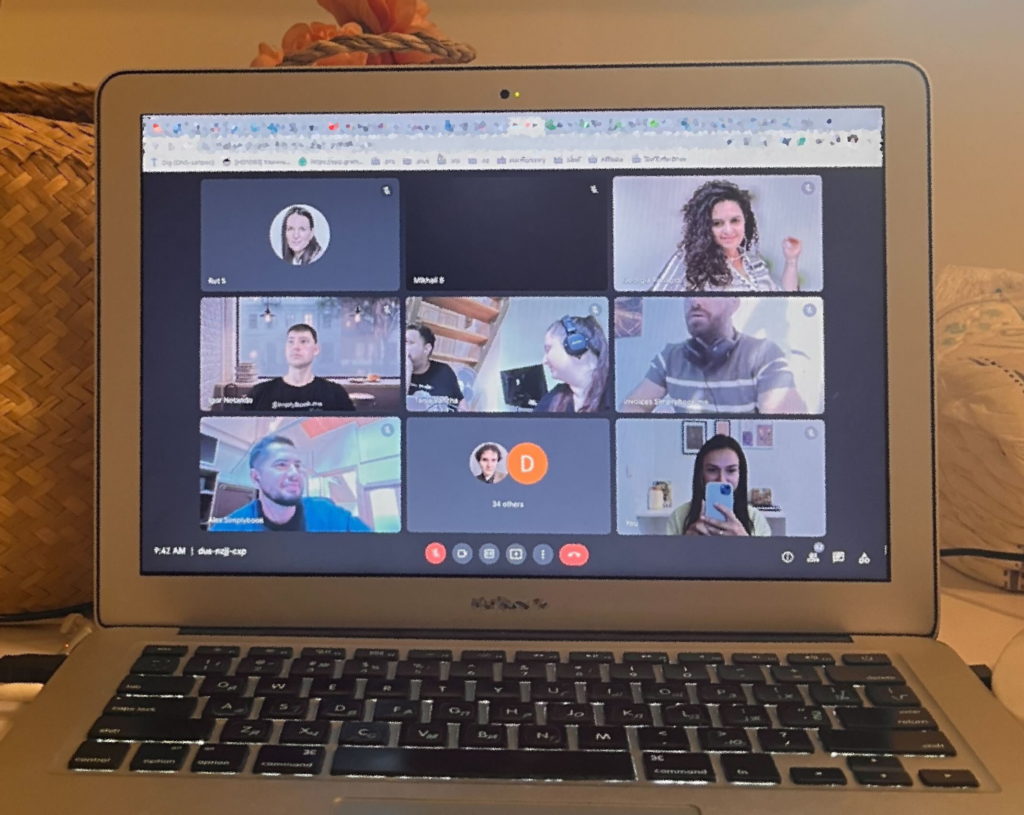 followed by lunch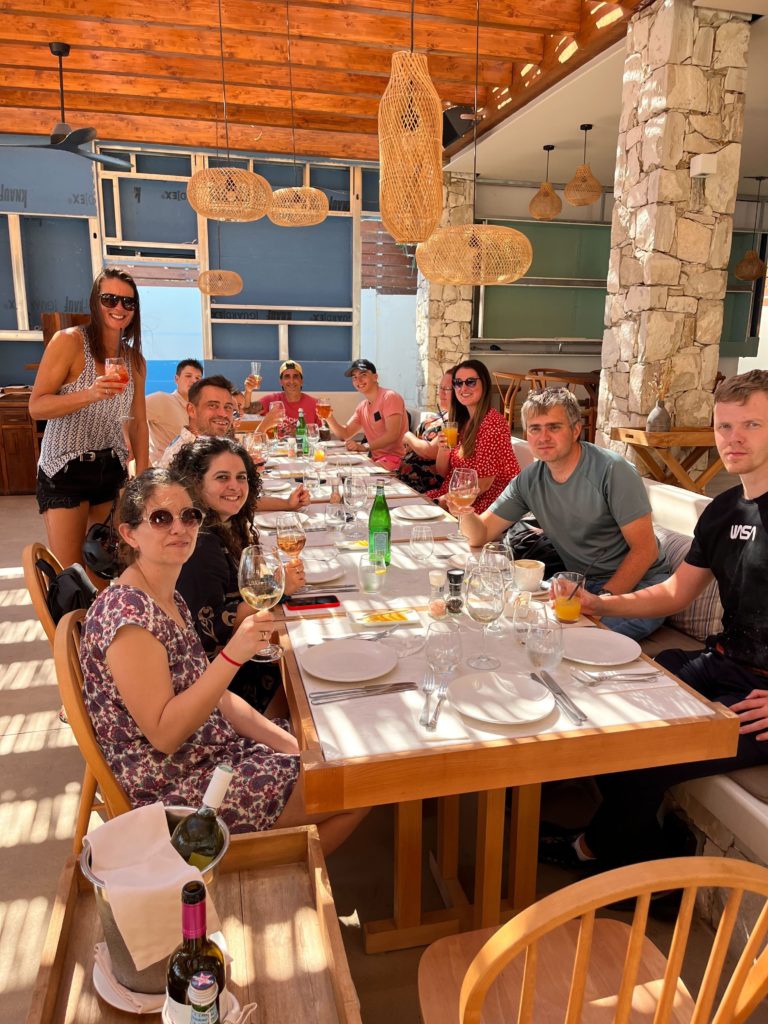 Fun times and coming together
You can see how we used the time in Limassol to bring our team together. There have been quite a few changes to the team make up over the past year, and it was lovely to get everyone talking.