Is Your Content Underperforming? Learn How to Fix it
24/01/2022
947
0

This post is also available in:




Content is of utmost importance for SEO as search engines want to show only the most valuable and relevant content to their users. So if your content is underperforming, you need to take a hard look at what you're doing wrong. The first question you need to ask yourself is, "why is my content underperforming?" and find the reasons. Next, you need to fix those issues and optimize your underperforming content.
In this post, you'll learn how to find and fix underperforming content and improve your SEO.
Let's get started.
How to Find Underperforming Content
You can find underperforming content by using tools like Semrush, Google Analytics, and Ahrefs.
Here are some metrics you can use to find underperforming content:
Pageviews: Go to your Google Analytics dashboard and find the pages with the fewest views. This is underperforming content that no one is even looking at.
Time on Page/Bounce Rate: On the same dashboard, you will find another metric called "time on page". Find pages with the lowest value for this metric, as these are pages from which people bounce off. Alternatively, you can also check the bounce rate for each page and the content with the highest bounce rate is underperforming content.
Backlinks: Backlinks are a measure of a content's usefulness and popularity. To find underperforming content, find the ones that have no or very few backlinks. You can use any popular SEO tool for this purpose.
In Semrush, for example, you can go to the "Backlink Analytics" tool to analyze your website's backlinks. Then, go to the "Indexed Pages" section and sort them by ascending order of backlinks or domains. You will find pages that have zero or very few backlinks.
Image via Semrush
Shares: People love to share good content with their friends. So, checking the number of social shares or lack thereof is a good way of finding underperforming content.
Use these metrics to make a list of all the underperforming content on your website and then move to the next step: fixing it.
Reasons for Content Underperforming and Ways to Fix It
Here are the top reasons your content might be underperforming and effective ways to optimize your content and fix the issue.
1. Outdated Content
One simple reason why your content may be underperforming is that it is outdated and does not have fresh information.
Google and other search engines prefer new and fresh content over old, outdated ones. To get on the first page of Google SERP, you need to keep your content fresh and updated.
How to Fix It?
How to Fix It?
There is a very simple fix for this: simply update your content from time to time. In fact, you should follow the best practice of doing regular content updates, starting from the underperforming content.
2. Keyword Optimization
One of the most common reasons for underperforming content is the lack of keyword optimization. If you've not added your primary keyword enough times in your content, then it won't be easy to rank.
How to Fix It?
As a best practice, start your content creation process with keyword research and then write content focusing on that keyword. As for underperforming content, optimize it with primary keywords and maintain at least a 1.5% keyword density.
Also, you need to add LSI keywords or keyword variations to help search engines get more context about your content and understand it better.
3. Low Quality
Content quality is of the essence if you want it to rank on SERP. Content with grammatical or language errors, poor sentence formation, or any such quality issues is bound to underperform.
When users come across such content, they don't engage with it but leave instead. This sends the wrong signals to Google and other search engines, telling them that the content is not good.
In turn, this affects SERP rankings.
How to Fix It?
Use one of the numerous, readily available tools to optimize your content and avoid language mistakes.
One added advantage of using language correcting tools is that these will also help you improve your business writing skills over time.
Also, read the top-ranking posts on any topic to get an idea of what sections and type of content to add to your post.
4. Poor Formatting
Poorly formatted content is difficult to read.
If your content has too much text and no visuals, bullet points, or sections, it will take effort for your audience to read it. As you know, people don't often make that effort and leave the page, thus spiking your bounce rate.
How to Fix It?
Create scannable content by using multiple headings and subheadings to create easy to read sections. Add videos, images, and other relevant visuals to break the monotony and make your content more engaging.
If you're building a landing page, use visually-appealing designs and add a clear call-to-action.
5. Mismatch with User Intent
Sometimes, you may be doing everything right, and still, your content won't rank. If you find yourself in that situation, review your underperforming content for user intent.
You need to understand what a user wants when they type a particular keyword.
Do they want to find a store or make a purchase online? Depending on their intent, you may either provide navigational information or lead them to a transactional page.
How to Fix It?
Check the user intent for each keyword by searching for it on Google. The kind of content that ranks for any keyword will give you an idea about the user intent behind that keyword. Then, create content to meet that intent.
6. Thin Content
This one is simple: your content is underperforming because there's better content out there. It is one of the most common reasons for underperforming content for popular keywords.
Why?
The reason is that there will be hundreds of sites publishing content on popular topics and keywords. But only the best of those will rank on the first page of Google SERP.
How to Fix It?
Find the top 3 content pieces that are ranking for any particular keyword and create better and more comprehensive content than that. You can either upgrade your old underperforming content or create a fresh piece instead.
7. Indexing Issues
Another reason your content may be underperforming is that it is not correctly indexed. There are many reasons why a page may not be appropriately indexed:
Noindex tag
Wrong use of canonical tags
Incorrect hreflang tags
Page status changes
Page removal using Google Search Console's remove tool
How to Fix It?
You can use Google Search Console's URL inspection tool to find if a page is indexed correctly. If not, find and correct the issue, which usually results requires fixing the meta tags.
8. Duplication/Cannibalization
Sometimes certain pages on your site may face competition from other pages on your site with similar content or keywords. This may cause content duplication or cannibalization issues that affect search rankings.
How to Fix It?
You can use any popular SEO tool to find content ranking for different keywords. Identify the pages that are ranking for the same keyword and see if you can combine them into a single, comprehensive piece of content.
Additionally, use keyword mapping to organize your website content and avoid content cannibalization.
9. Meta Data Issues
If you don't use meta descriptions and title tags for your content, it can seriously affect the amount of traffic you get. These are the first things a user sees when they search for a query, and if you don't have a proper title and description, they might just move to the next SERP result.
How to Fix It?
Always create a meta description and title tag for every page on your website, and make sure to add your primary keywords to these. Also, make sure that your meta content is compelling enough for people to click on your result and read your post.
Conclusion
It is pretty frustrating when you put so much effort and still your content is underperforming.
Use this post as your guide to find and fix underperforming content to get more traffic, rank higher on SERP, and get more engagement.
Have any questions on how to optimize underperforming content? Feel free to drop a comment.
Guest Author Bio – Gaurav Sharma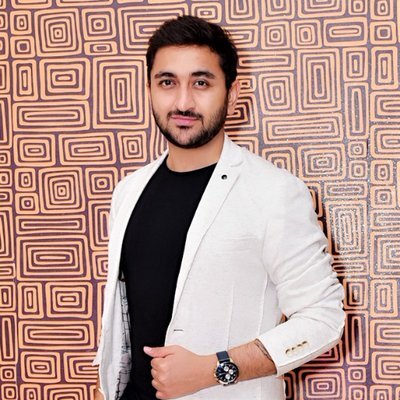 Gaurav Sharma is the founder and CEO of Attrock, a results-driven digital marketing company. Grew an agency from 5-figure to 7-figure revenue in just two years | 10X leads | 2.8X conversions | 300K organic monthly traffic. He also contributes to top publications like HuffPost, Adweek, Business 2 Community, TechCrunch, and more.