How To Grow Your Tutoring Business
19/08/2022
1814
0

This post is also available in:




The tutoring industry is booming, with millions of people looking for professional tutors on the web. But how can you grow your tutoring business? How do you scale from having one student to having hundreds?
[Source]
It's no secret that creating a successful tutoring business is not easy. More importantly, it requires dedication, a competitive mindset, and more business acumen than most think. But once you have the right strategies in place, you can do it.
Tutoring is low-risk and high-reward, but it can also be challenging if you don't know what you are doing.
The methods outlined in this blog post will help you build a brand, keep your pipeline full and increase your retention rate.
Is a Tutoring Business Worth It?
Tutoring is a great business idea because you can start this off as a side hustle and then not only grow it to be a full-time job but can also recruit others and make it into a legit tutoring business.
Tutoring is a great way to earn money online because it allows you to work when you want and allows anyone with internet access to do so.
Here are the steps to starting your own tutoring business:
Figure out what type of tutoring business you want to create. There are many different types of tutoring businesses, including:

— 1-on-1 tutoring
— Group tutoring
— Online/Hybrid tutoring

Find a niche that you want to work in. Determine your skill set and how you can use those skills to help others.

For example:
— Math teachers, you could offer 1-on-1 math tutoring or group math tutoring.

— Computer programmers, you could offer online programming bootcamps or hybrid online/in-person programming classes.

— English teachers, you might offer online/in-person writing courses.

Get clients. This is the most critical step. You need to get clients for your business to be successful. The better you reach clients, the more money you will make. You can find clients through word-of-mouth, referrals, or advertising.

Find someone who needs help with their studies and see if they would be interested in having tutoring sessions with you.

But make sure that the person has taken all the necessary classes for their major. For example, suppose they are studying nursing. In that case, they will need to have taken pre-nursing courses before taking any more classes in a nursing school like anatomy and physiology, etc.

Set up an online presence. Once you have clients, you need to set up an online presence so potential customers can easily find you when they're looking for a tutor.

You should have a website with all the information they need about your services (price list, contact information, etc.), schedule sessions with you, seamlessly pay for the classes, and so on.

Create content for your website. Create good content on your website so that the customers know what they're getting into when they hire you as a tutor and why they should choose you over other tutors.

Write testimonials from past clients or others who know how well you work with students of all ages (even if they're not yet ready for college). Testimonials establish social proof and help potential customers see how great you are at doing what you do.
Several more critical steps include setting up your business entity (LLC or Corporation), offering discounts and promotions to attract more clients, etc.
How Do You Define Success In Tutoring?
Success in tutoring is different for everyone. Some people want to be able to say that they help their students pass their exams with good grades, while others are happy to help students get the jobs they want.
Personal satisfaction is also how some tutors define their success, and it could be anchored to any desired outcome that matters to you.
Word-of-mouth from successful students that brings new students to your business also signals that you're doing something right.
For most people, success means being able to help other people and make a living at it. But there is no right or wrong way of achieving this goal. The important thing is that you have a clear goal and know how to achieve it.
The first step towards achieving your goal is defining what success looks like for you personally.
For you to be able to help others and get paid for it, you need an idea of what kind of clientele you want to attract. You can't help someone if you don't know who they are or where they're coming from, or what challenges they're facing, so you need some plan on how you're going to reach out and connect with them through tutoring sessions or workshops or any other form of collaboration with them (if desired).
Once you've figured out the client persona, it's time to plan your business model based on those needs.
How To Set Up KPIs And North Star Metrics
So you're a tutor; it's time to get serious about your business.
If you're not yet making money, you're probably wondering what the point of all this is. However, if you're already making money, you might be trying to figure out how much more you can get out of your current business model.
[Source]
Whatever your situation, there are ways that any tutor can grow their tutoring business.
Key Performance Indicators (KPIs) are the metrics you measure for your business to track its progress. They help you understand your business operations, so you can make informed decisions about how to improve them.
If you're new to setting KPIs, start with these four steps:
Define your KPIs
Identify the right data sources to gather KPI data
Set up a dashboard so you can track results easily and communicate them with others in your organization
Plan how you will use these KPIs
Most tutors start by asking students to fill in a form after each session. This is a great way to get started, but it doesn't tell you much about how well your sessions are going.
The first step is to record the number of students who attend each session (the 'north star metric') and how much time they spend with you (the 'KPI'). You can then compare these numbers over time to see if your students are improving their lessons or not making progress.
It's also important to set up some KPIs for your business to know when things are going well and when they aren't. If there's a spike in new clients coming through, this could indicate that there's been publicity around your business, or it could be because your marketing has worked better than expected.
For example:
From a marketing standpoint, the number of word-of-mouth referrals is the correct KPI to go after.
From an operational standpoint, the number of students meeting their objectives is the most appropriate KPI to go after.
How To Increase ARPU?
ARPU stands for Average Revenue Per User. Setting up a brand is the best way to grow your tutoring business. You can establish an online presence on YouTube, LinkedIn, or TikTok. Leverage the platforms to provide tips to students. Build a wide following and promote yourself (and your tutoring business) through social media.
When demand exceeds supply, you can raise prices, offer upsells, get more repeat customers, and increase ARPU.

Offer additional services to students who sign up for your study group or mentor program so they can get help from other tutors in the community and from you (if you are offering this).

Go beyond just providing 1-on-1 tutoring sessions to students; instead, offer them small group sessions with other classmates if they want extra help or accountability while studying for an upcoming test or test series (e.g., an exam).

Set a minimum price (also known as floor price) for each service or product you offer.

For example: if your tutoring sessions are $20 an hour, then make sure that that price is enforced across all of your services and products so that there is no confusion on the pricing.
[Source]
Offer bonuses for repeat customers. Provide freebies to those who often return and stay loyal to your business. This will encourage them to tell others about their experience with you so that they can also benefit.

Provide certifications and specializations. These are products that students can purchase that will enable them to get more value from their time with you.
For example, if you specialize in French, you could offer courses on how to speak French or even sell a live online course where you're teaching someone else's lesson plan.
The best thing about this approach is that it's not only lucrative for you but also beneficial for the students who buy your product because now, when they go home and use it, they'll be able to show off what they've learned!
How To Scale Your Tutoring Business?
While you can't scale your tutoring business by simply increasing the number of clients or hours you are working, there are other ways to do so.
Get a mentor.
A mentor will help you get started with your own business and give you the support and encouragement that you need. They can also point out mistakes you may have made so that you don't repeat them in the future. A mentor is key to helping your business grow significantly. They have access to different resources than most people and can help you out when needed.
Get connections
Create a network with other tutors around your area or online platform. You can do this by joining with other tutors on social media platforms like Facebook, Twitter, or LinkedIn and getting involved in conversations about their business or teaching methods. You can also look into joining other platforms such as Skype or email chat groups where people are willing to share information about their businesses or teaching methods.
Growth & Expansion
The growth of your tutoring business is physically limited by the number of hours in a day. You can only handle so many classes or students in a day. The only way to grow beyond this is to bring new tutors to work for your business.
Find indie tutors
Indie tutors who are experts in your industry and hire them on a contract or full-time basis. It is best to start on a contract basis to scale your business up or down based on demand. You could offer them the option of signing up for regular classes or paying per lesson. It depends on how much they want to learn from you.

Downloadable Content
You can also consider downloadable packages — courses that you produce once and can sell as a downloadable product. Some examples are eBooks, a video course, or webinar packages that you sell online with all the additional marketing material such as social media graphics, landing pages, etc.
[Source]
Today's tutors have to meet the needs of many different clients and charge for their time. If you're looking to make a living as a tutor, it's time to think about how you'll scale your business. There's no doubt that this is a lucrative line of work. However, it also requires dedication, commitment, and effort if you want to reach your professional goals.
Guest Author Bio: Anand Srinivasan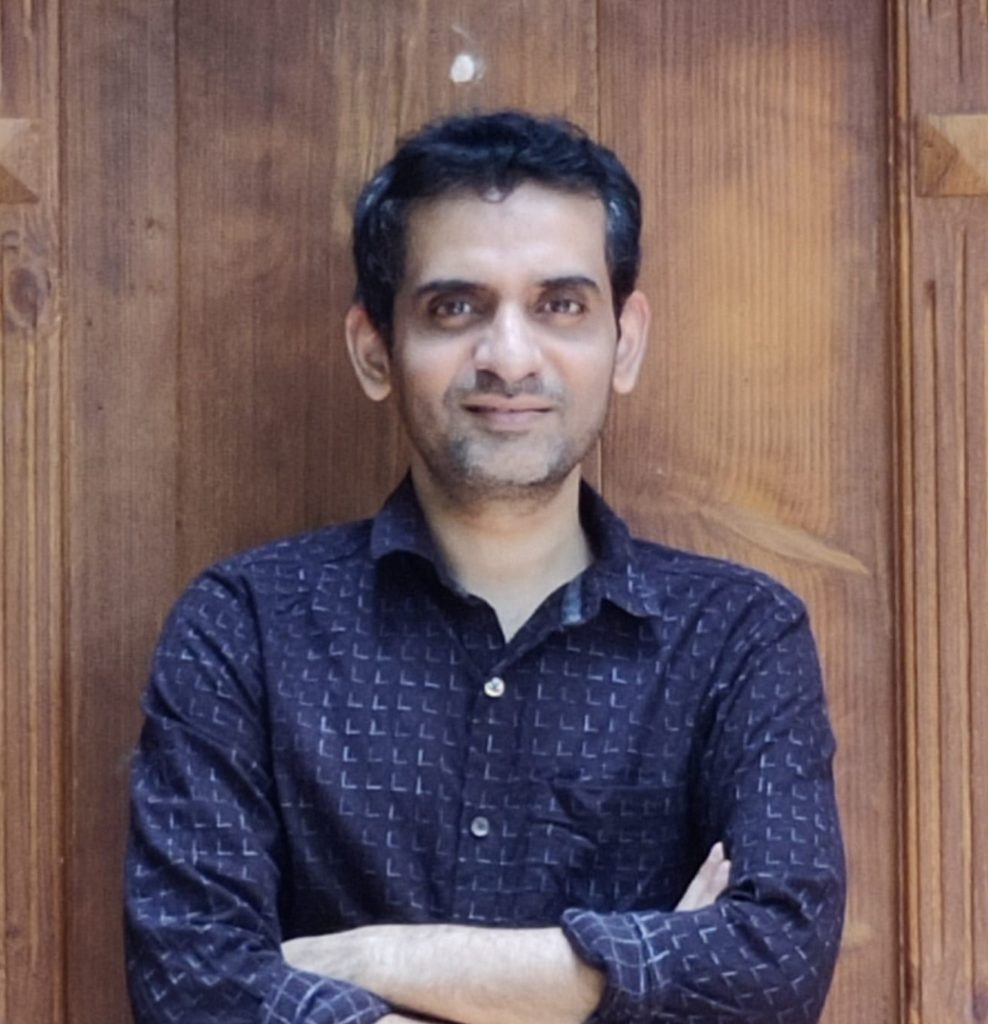 Anand Srinivasan is the founder of Hubbion, a suite of business tools and resources for small business owners.